Russian Defense Ministry's official publication Zvezda's latest fake declares that Ukraine could be banned from the 2020 Tokyo Olympic Games.  Ukrainian athletes could be banned from the Olympics because of doping, warns Russia's channel 5 with Ukraine's pro-Russian site Vesti following suit.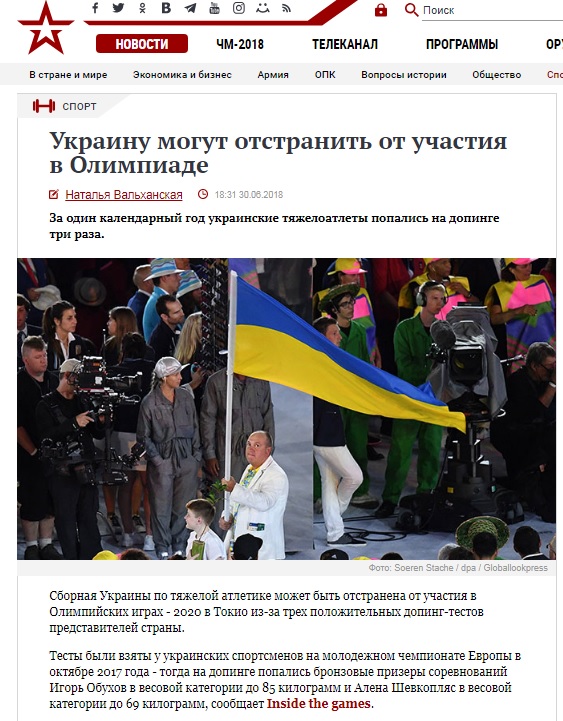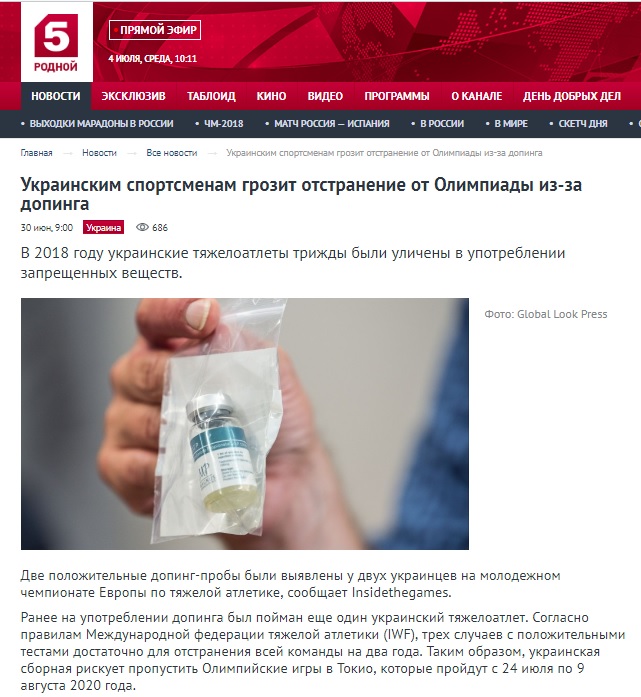 Although the headline makes a sweeping announcement concerning the entire country's team, the story does go on to make it clear that it is Ukrainian weight lifters who could be facing a possible ban.  The International Federation of Weightlifting  (IWF) features a list of athletes suspended from competitions because of doping. Two Ukrainian weightlifters are on the list. It is the weightlifting team that could be facing a ban in 2020 and not the entire Ukrainian Olympic team, as Zvezda and other Russian sites imply.
The source for these distorted stories is Insidegames.biz, a web site featuring sports news from around the world. An article entitled Azerbaijan and Ukraine latest nations to face Tokyo 2020 weightlifting ban after teenage positives explains that Ukraine and Azerbaijan are among nine countries suspended for a year by the International Weightlifting Federation for doping. Under the three-in-a-year rule, (if three athletes are using drugs the whole team could be banned) Ukraine and Azerbaijan both of whom have three athletes testing positive, face the possibility of a two-year ban when the ISWF's Independent Sanctioning Panel discuss their cases.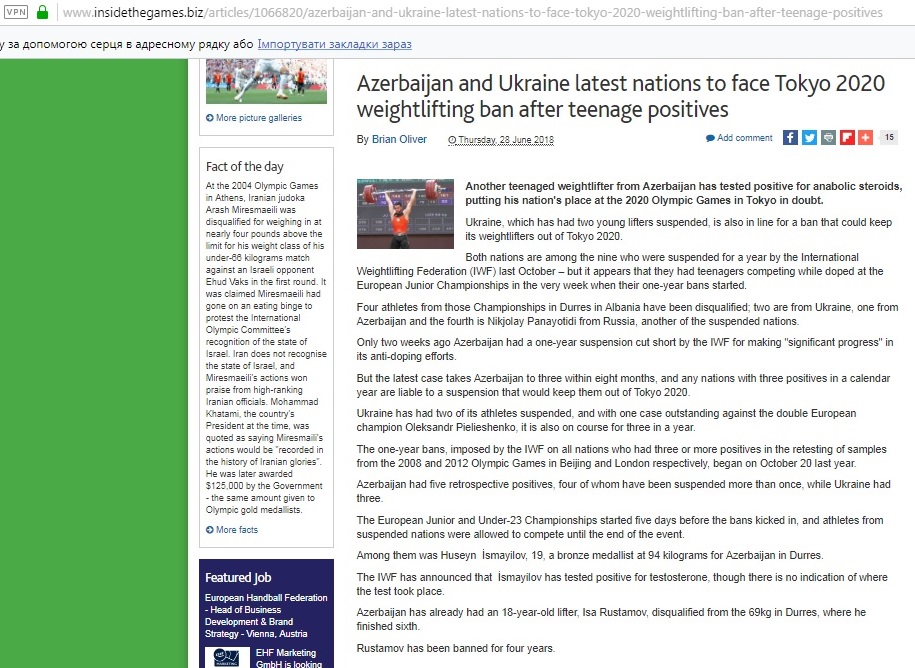 Such a ban would make the athletes ineligible to compete in the Olympic Games in Tokyo. The article points out that earlier Azerbaijan, Turkey and Armenia paid fines which allowed their ban periods to be cut short.
Among the athletes facing suspension due to doping there is also a Russian weight lifter.
The International Weightlifting Federation compiles lists of athletes sanctioned because of doping. In 2017 two Ukrainians were on the list, Ihor Obukhov and Olena Shevkoplias. Obukhov is banned from competing until December 2019, Shevkoplias until Dece 2021. There is no information on the IWF site regarding a possible ban of the entire Ukrainian weightlifting team from the 2020 Tokyo games. StopFake asked the IWF about a possible ban but hadn't received a reply by the time of publication.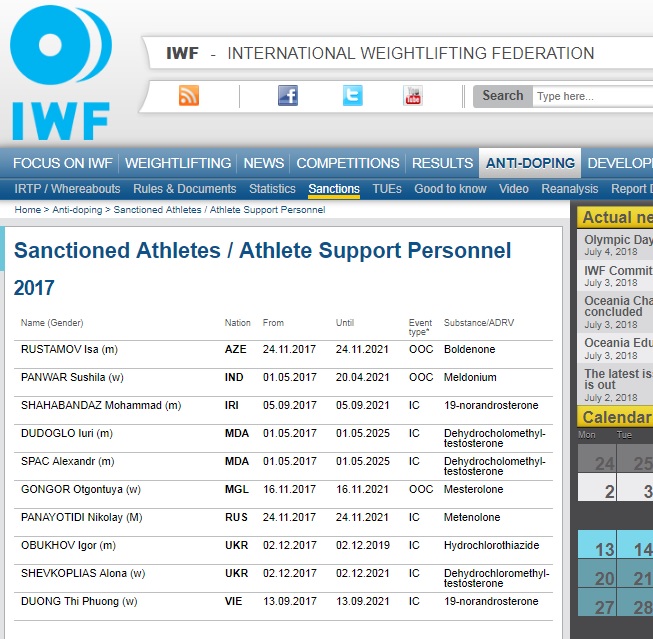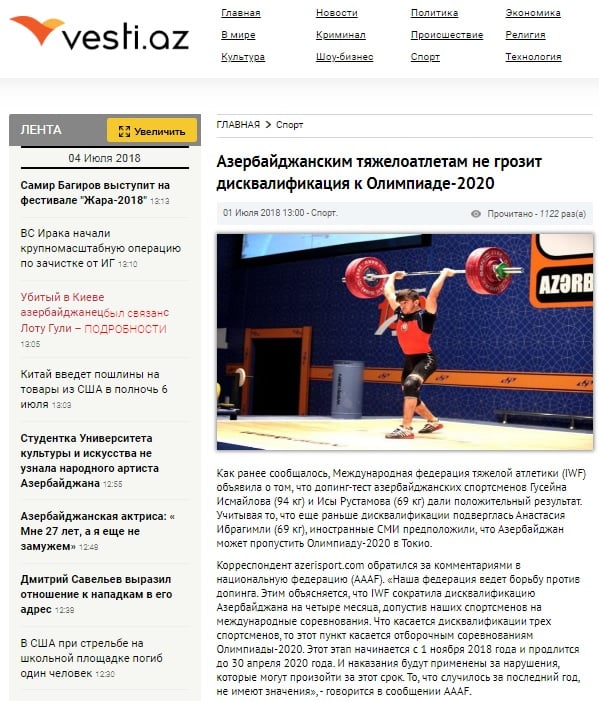 Azerbaijan is confident its weightlifters will participate in the Tokyo Olympics. The three weightlifters' current two year ban period begins November 1, 2018 and ends April 30, 2020. The Olympic Games in Tokyo will take place from July 24 through August 9, 2020.