Without waiting for the publication of the preliminary report of the Dutch Safety Board Russian mass media accused Ukraine of preventing the investigation of the Malaysian Boeing flight MH17 catastrophe causes. Several newspapers informed that Ukraine refused to provide recordings of the conversation between pilots and air traffic controllers. Particularly such news appeared in newspapers Argumenty i Fakty, Pravda, and others media.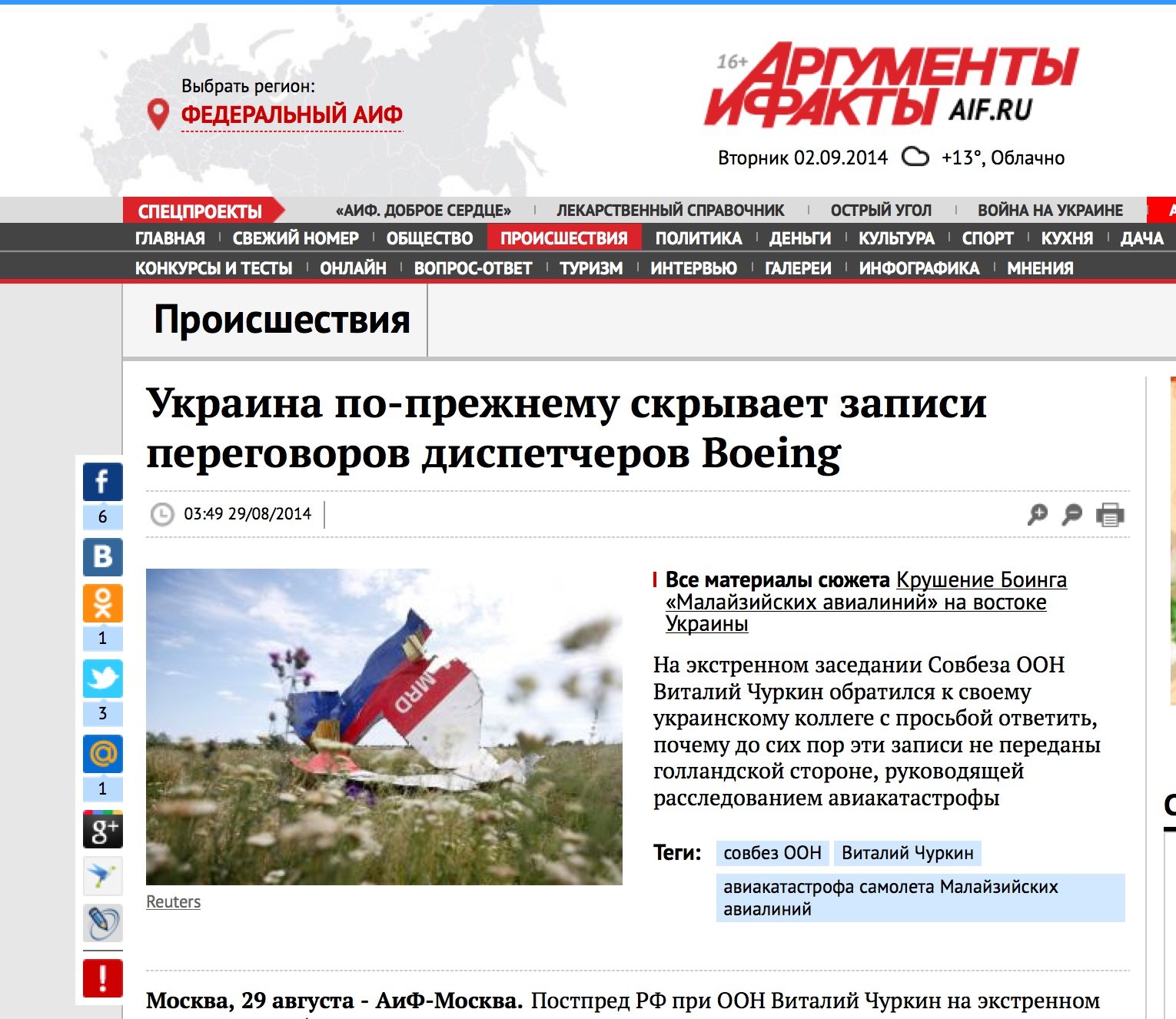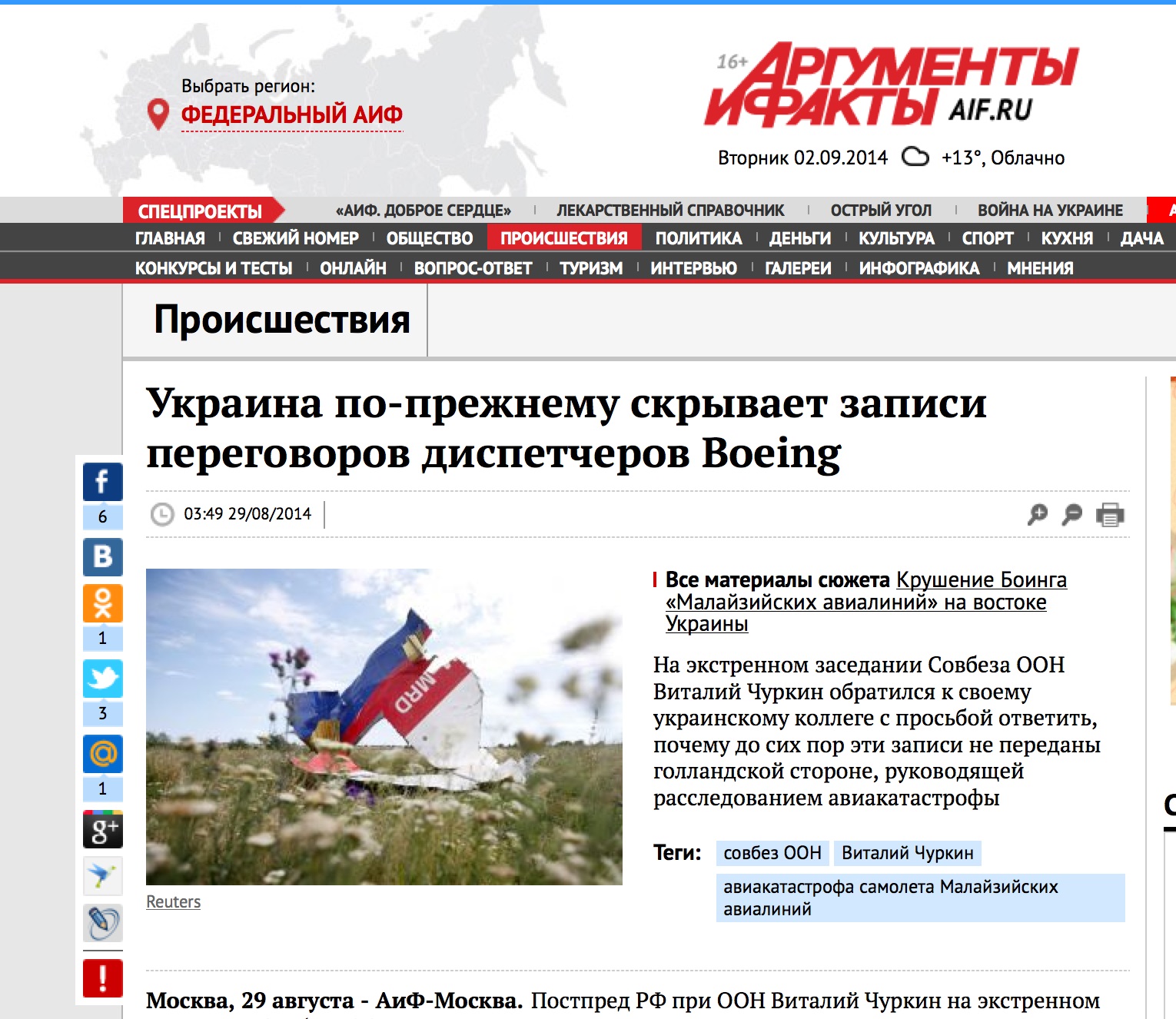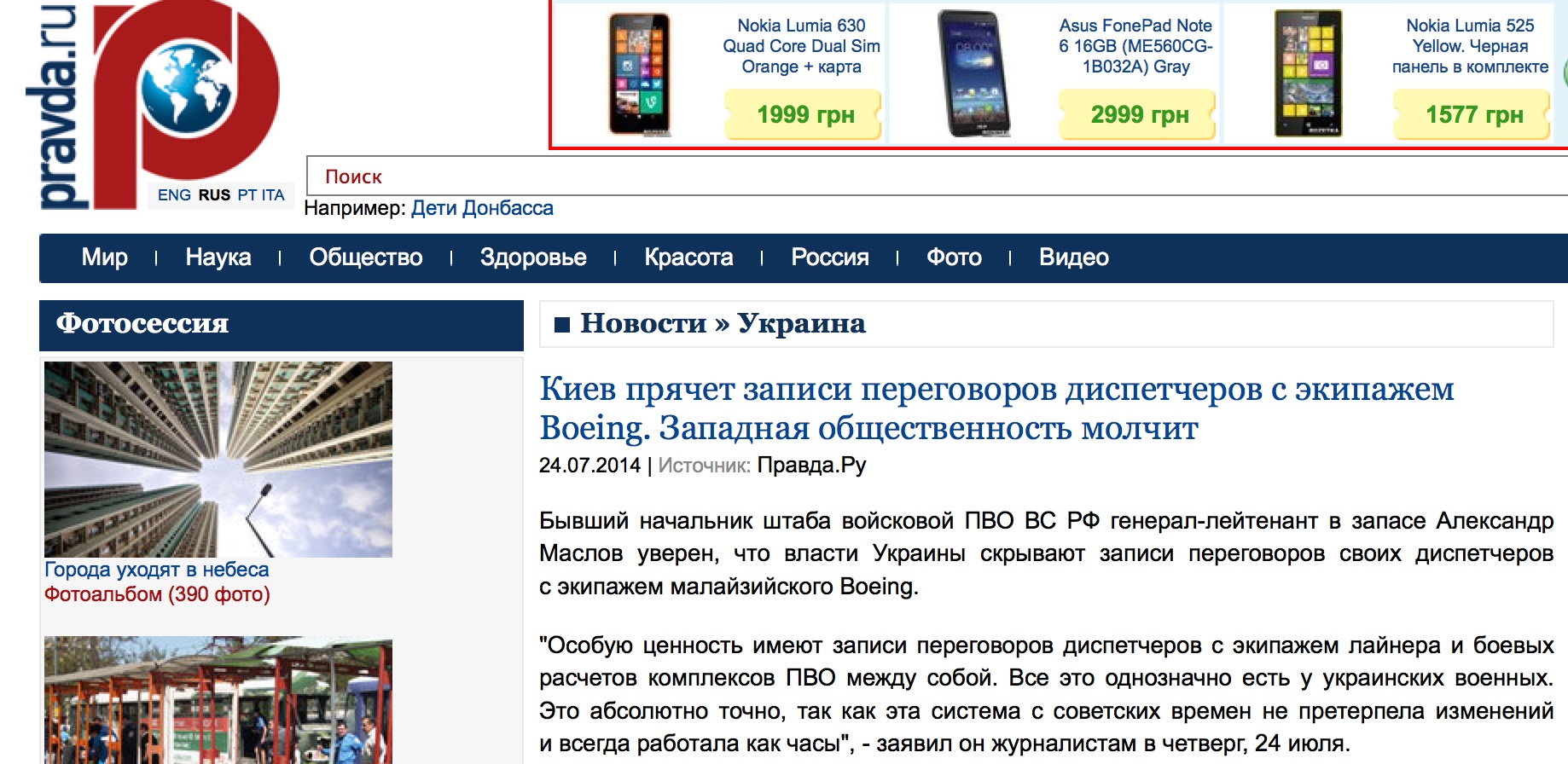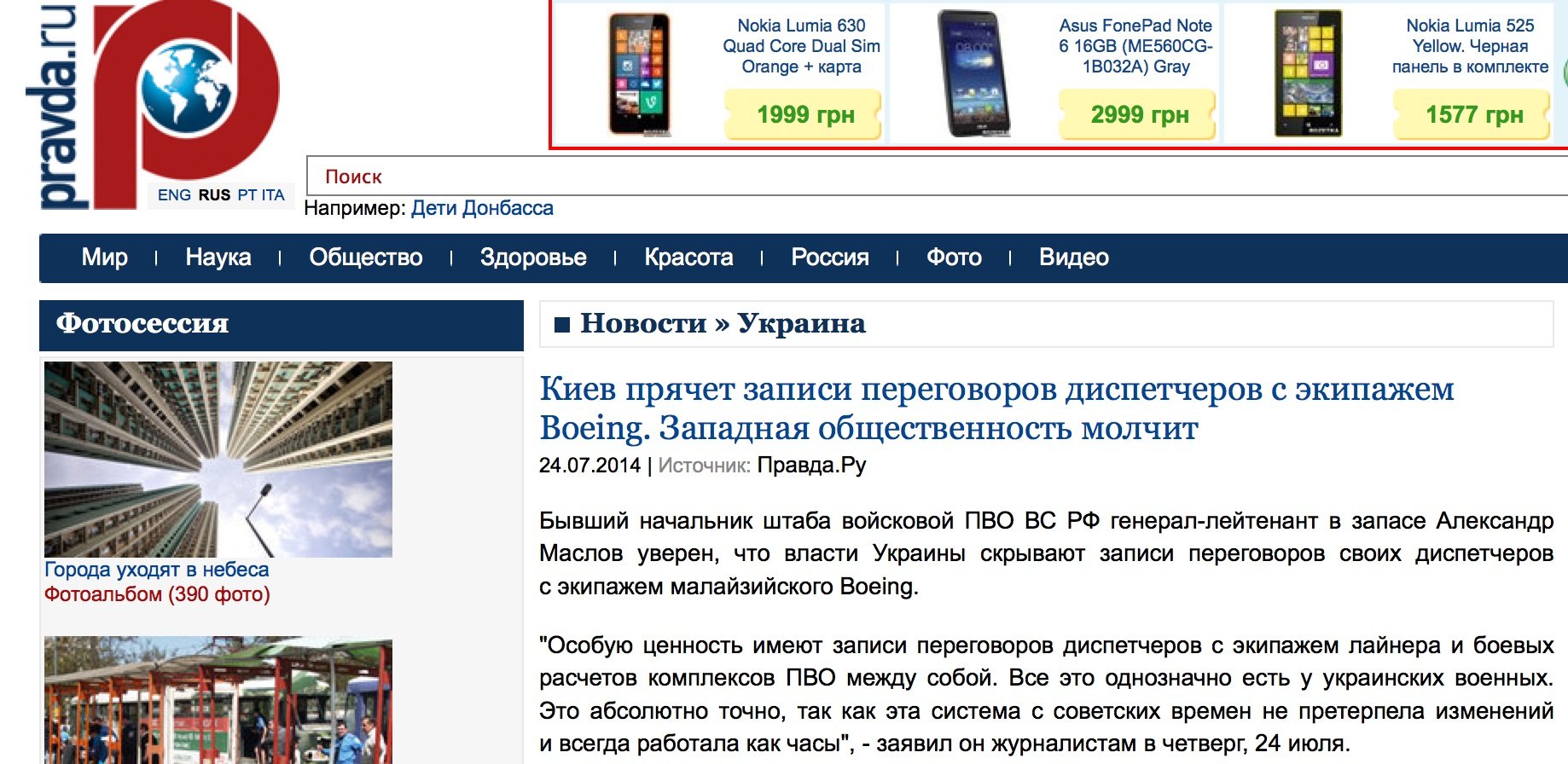 As a reference source, the media used the speech of Russia's Permanent Representative to the UN Vitaly Churkin. It was he, who had made this loud accusation of the Ukrainian government in his speech during the emergency meeting of the UN Security Council.
However, Russian mass media information proved to be a fake. On September 9, the Dutch Safety Board published the report, the paragraph 2.5.4 of which says that Ukrainian State Air Traffic Services Enterprise provided the recording and a transcript of the radio and telephone communications regarding flight MH17.


The report contains the text transcript of the communications between air traffic controllers from Dnipropetrovsk and Rostov and the crew of the Malaysian aircraft.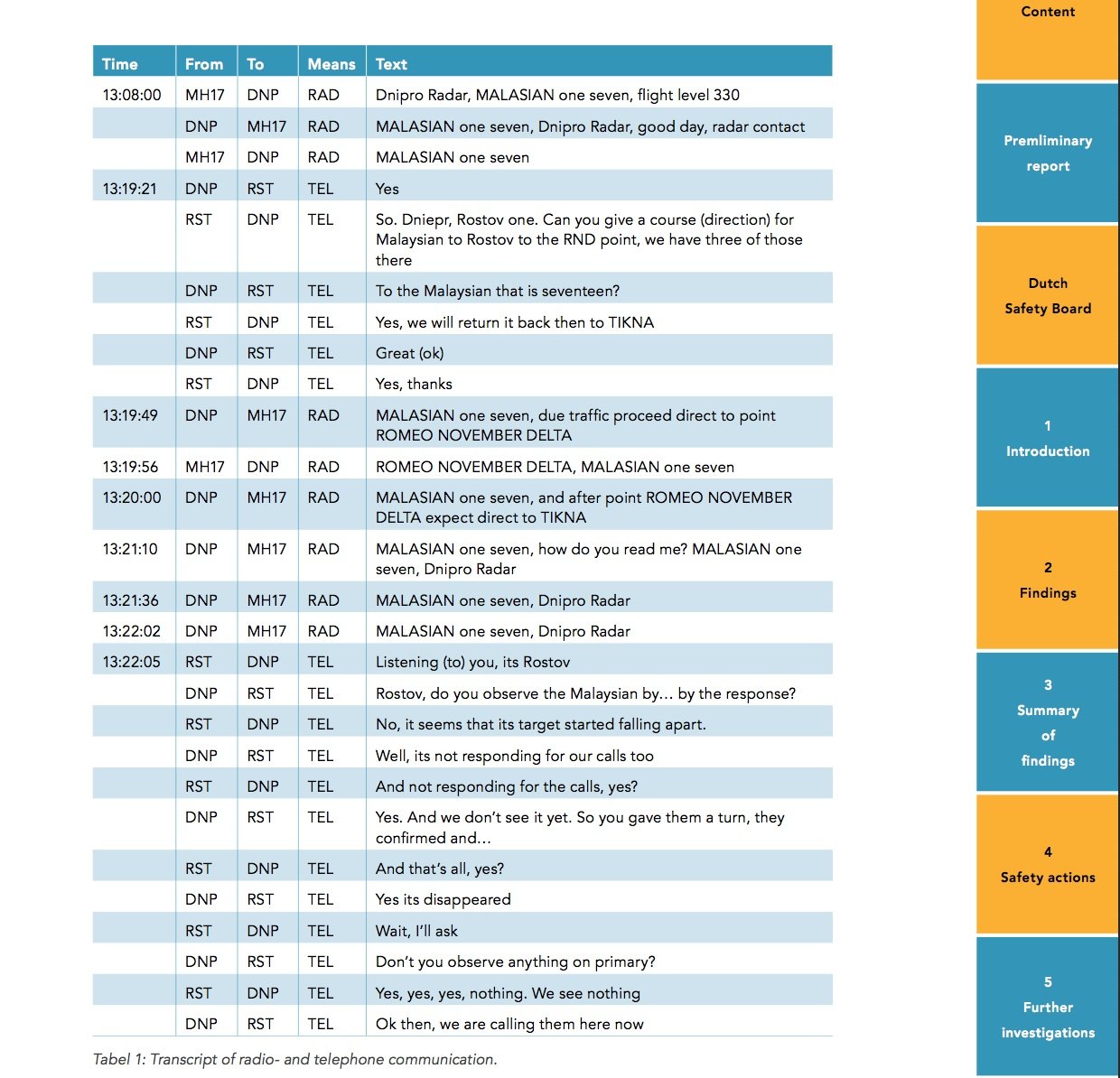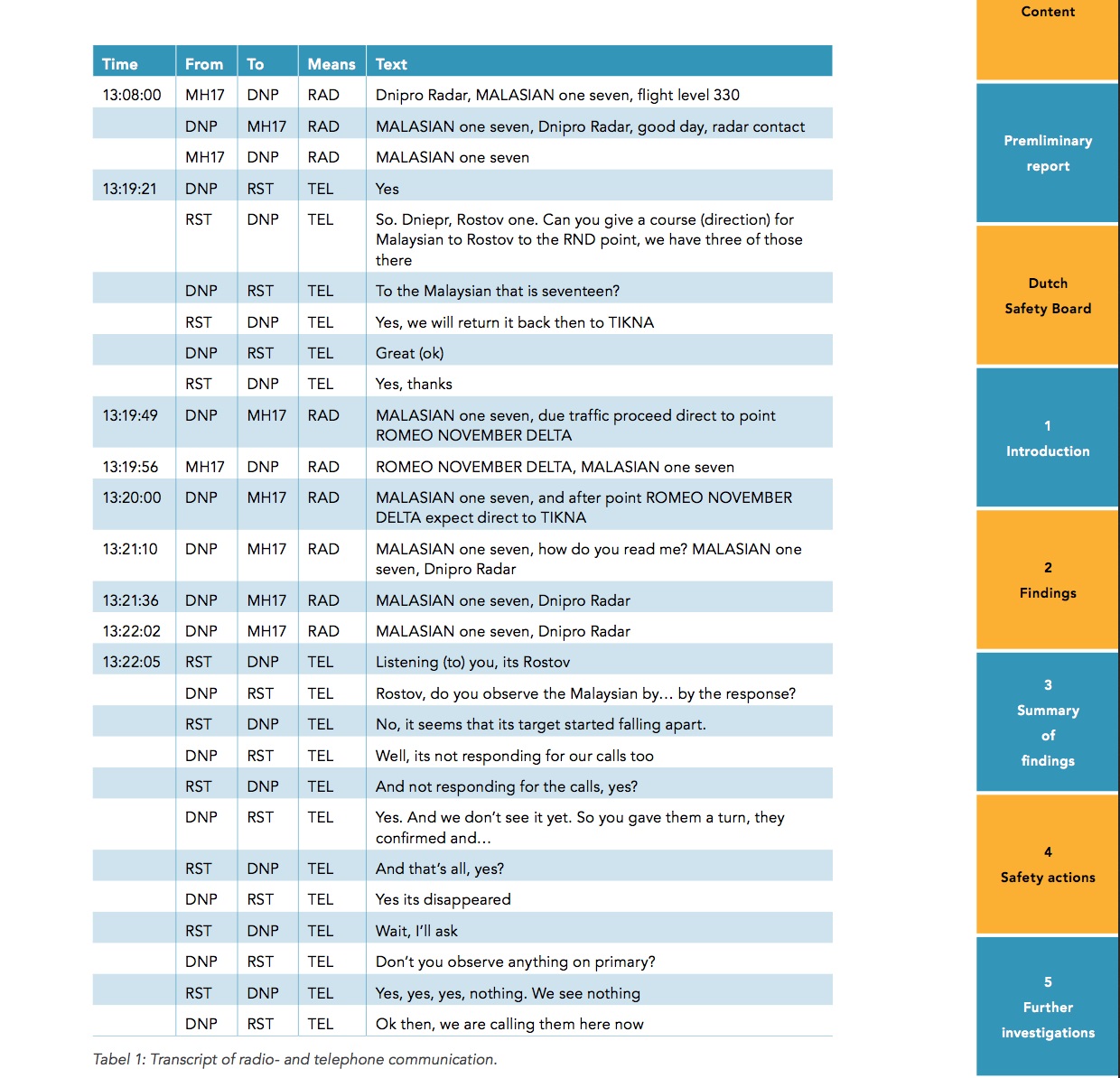 Besides, as experts explained, there would be no sense in concealing such information. According to the administrative director of the Center of Criminological Investigations Viacheslav Konovalov, even if Ukrainian authorities had refused to provide recordings of conversation between air traffic controllers ant the crew of the aircraft, investigators would have been able to acquire this information from the aircraft recorders, which were found and given to experts. "Aircraft recorders document all that is happening in a cabin, instrument data, and crew communications between themselves and with outer world", summarized Konovalov.
It should be remembered that the Ukrainian side was not able to confirm transferring of these recordings to investigators, as Ukraine had assumed the non-disclosure obligation. It was decided under the quadripartite agreement signed on August 8 by Ukraine, the Netherlands, Belgium and Australia that no information about Malaysian Boeing-777 catastrophe investigation would be disclosed without the consent of all the sides of the agreement.