The Russian website Dni.ru published a story entitled "Ukraine denied EU membership".  Dni.ru's source for this claim is an interview the Netherlands Prime Minister Mark Rutte gave the Dutch publication NU.nl.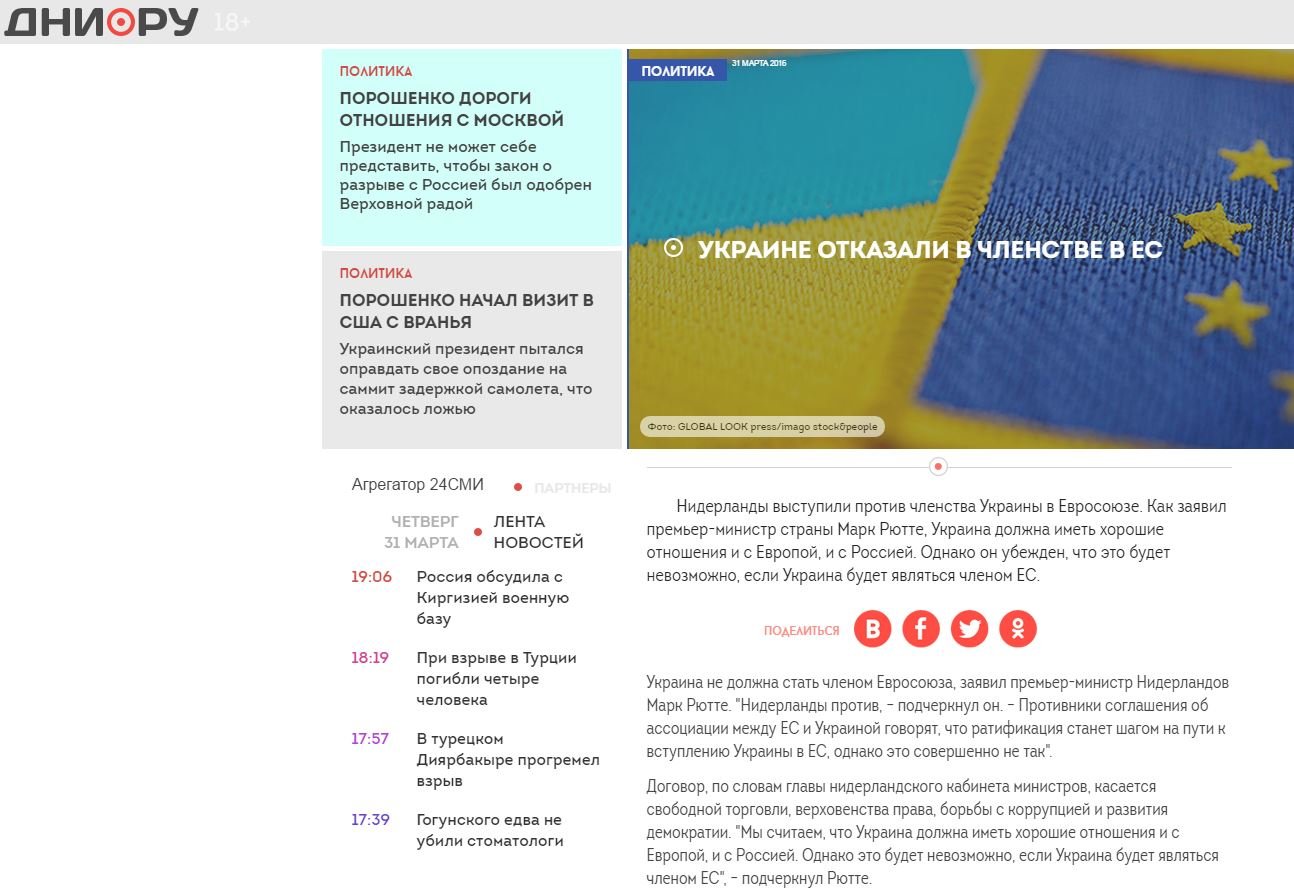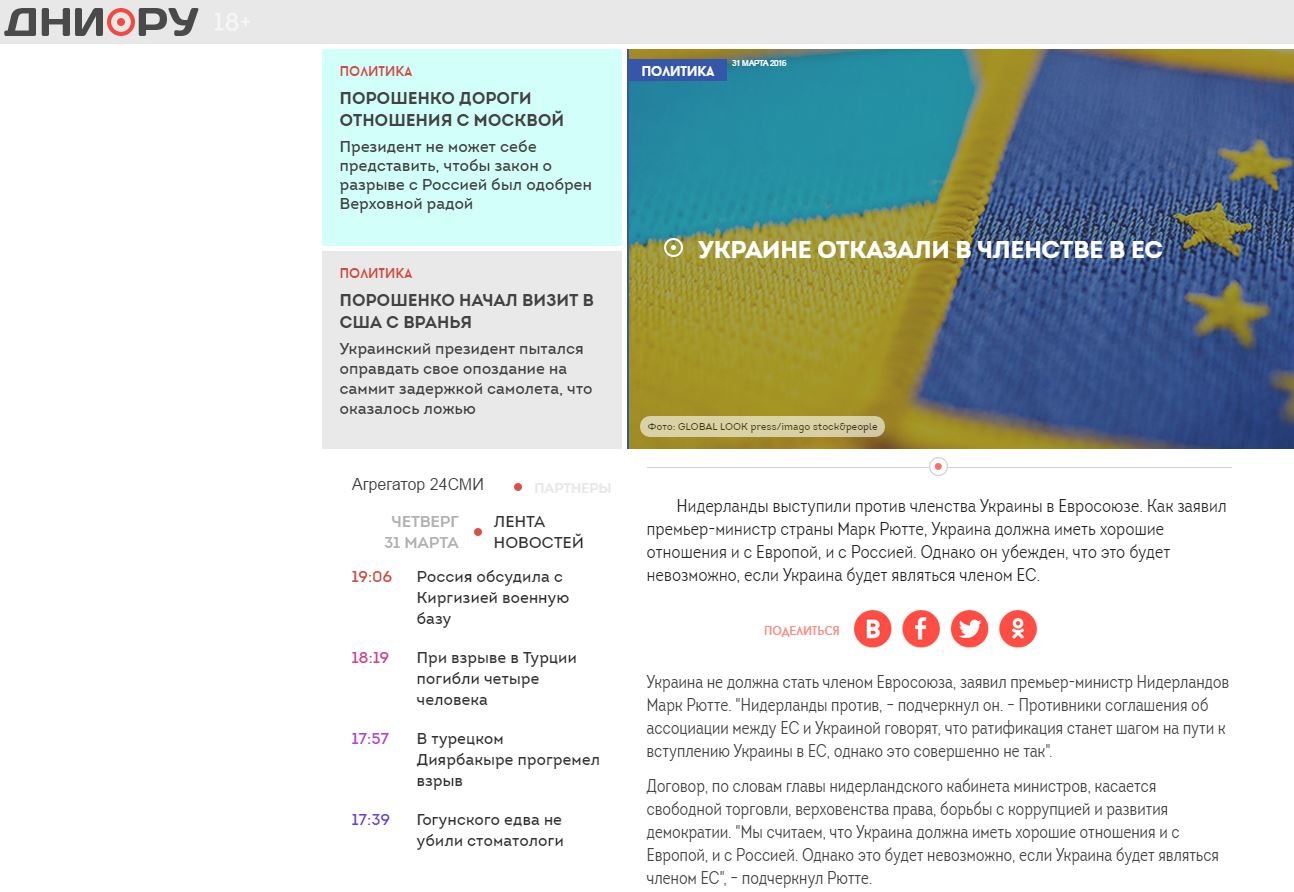 NU.nl asked Rutte the following question "Russia is also important when you are talking about stability at the external borders of Europe?"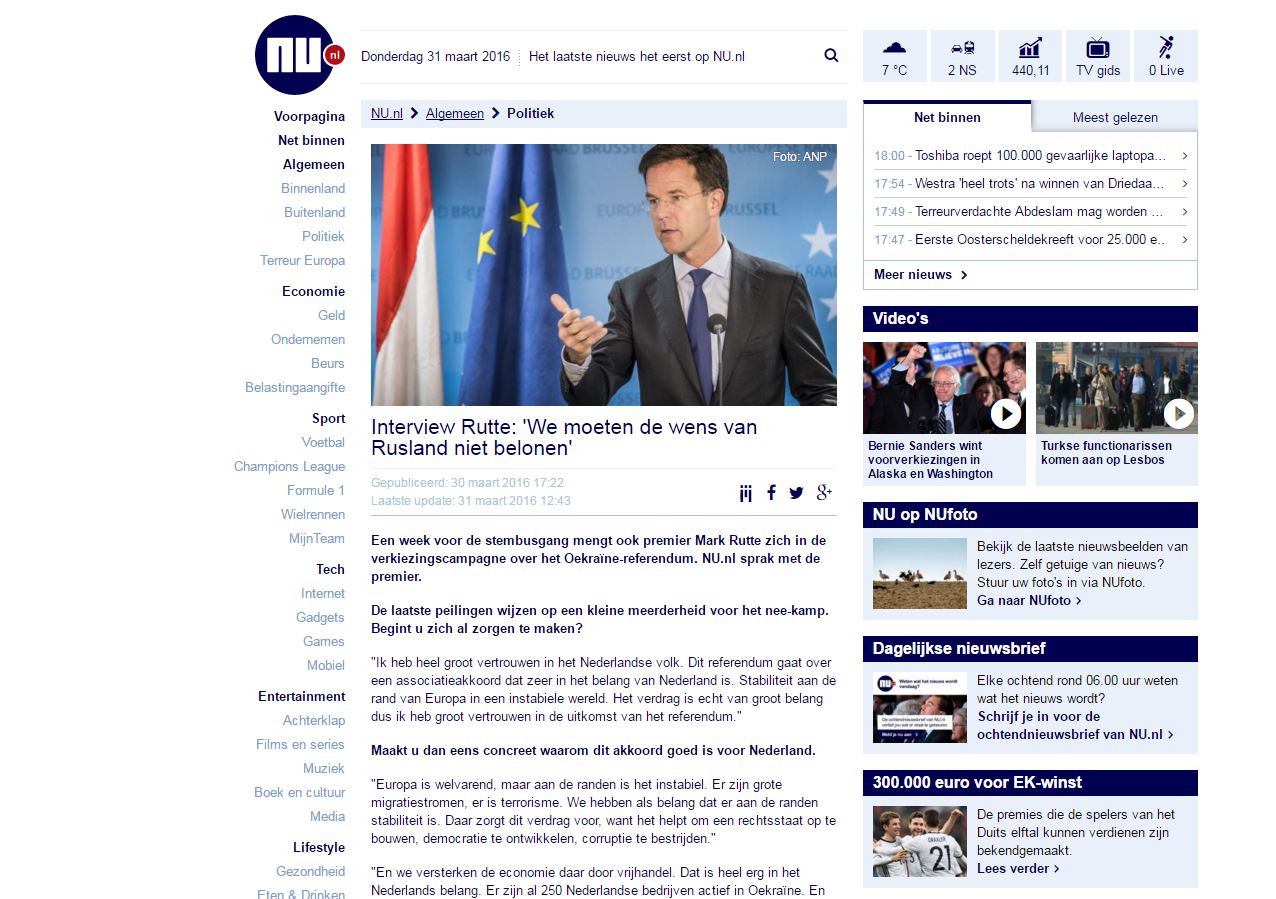 Rutte answered as follows: "I think that in the longer term Ukraine should develop a relationship with Russia that is stable. Opponents of the EU Association Agreement claim that this is a step on the road to EU membership. But the Association Agreement is not at all about this.
The Netherlands is also against membership, because we believe that Ukraine should have good relations with Europe and with Russia. This is not possible if Ukraine is in the European Union "."
This is the personal opinion of the  Dutch Prime Minister and does not represent the opinion of the entire European Union, as decision on admitting new members to the EU are taken collectively.
Ukraine has not filed an application for EU membership, and plans to do so only after 2020.
Lenta.ru  and the Russian military site Zvezda reprinted this fake story with even more gleeful headlines "No place for Ukraine in the EU" "Dutch premier deprives Ukraine of EU membership chances".