Ukraine's underground gas reserves are melting before our very eyes,  declared the pro-Kremlin publication Ukraina.ru last week, claiming that Ukraine did not have enough gas to keep homes warm during the oncoming winter. This is how Ukraina.ru chose to interpret data presented by Ukraine's gas transportation company Ukrtransgaz; that gas reserves in the country's underground storage facilities had decreased.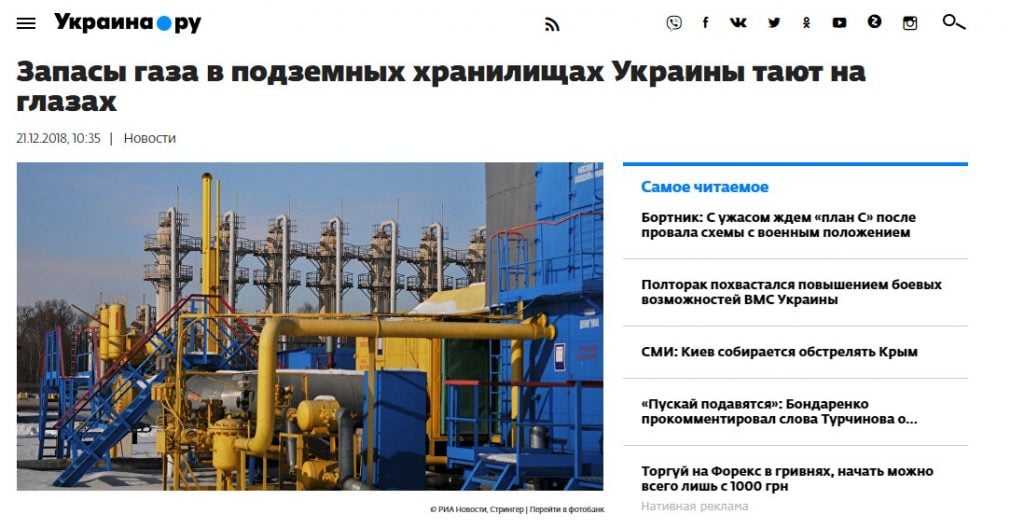 According to Ukrtransgaz data, as of December 19 Ukraine's underground gas storage facilities were 47 percent full, with 14.7 billion cubic meters of available gas. During December 8-19,Ukraine's gas reserves decreased by 5.2%. It is this decrease that Ukraina.ru has latched onto to claim that "the amount of gas in Ukraine's storage facilities is drastically decreasing".
According to Ukrtransgas, there is nothing alarming or strange in this reduction. As a rule, the largest reserves of gas are usually recorded at the end of October, beginning of November. From mid-November through April the amount of gas gradually decreases, as it is used for heating during the winter months. During the summer when gas consumption decreases significantly, Ukraine actively imports gas. This rhythm occurs every year and there is nothing extraordinary about it.
Furthermore, the current gas reserves are larger than the winter reserves of 2014-2016. In December 2014 Ukraine had 12.1 billion cubic meters of gas, in December 2015 – 14.6, 12.4 billion m3 in 2016 and 15.1 billion in 2017.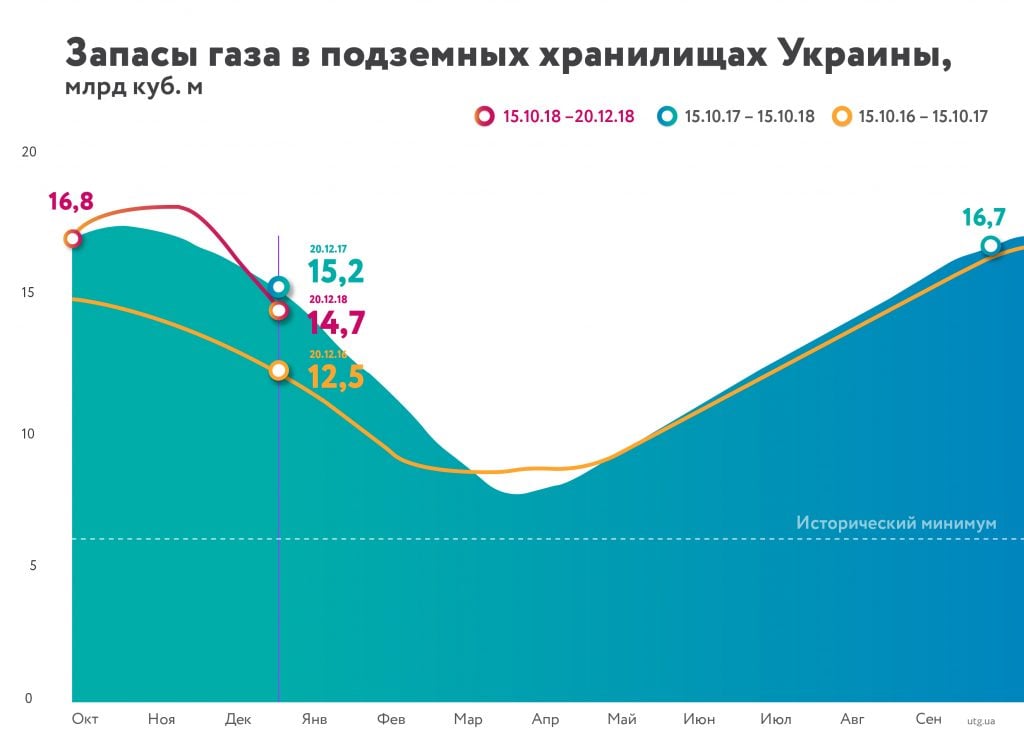 According to Ukraine's state gas company Naftogaz Ukraina's latest report, during the period of December 13-20, Ukraine's gas reserves decreased by 600 million cubic meters. Gas deliveries from Europe to Naftogaz storage facilities ended on November 7, and at that time the company had 17,193 billion cubic meters of gas in storage.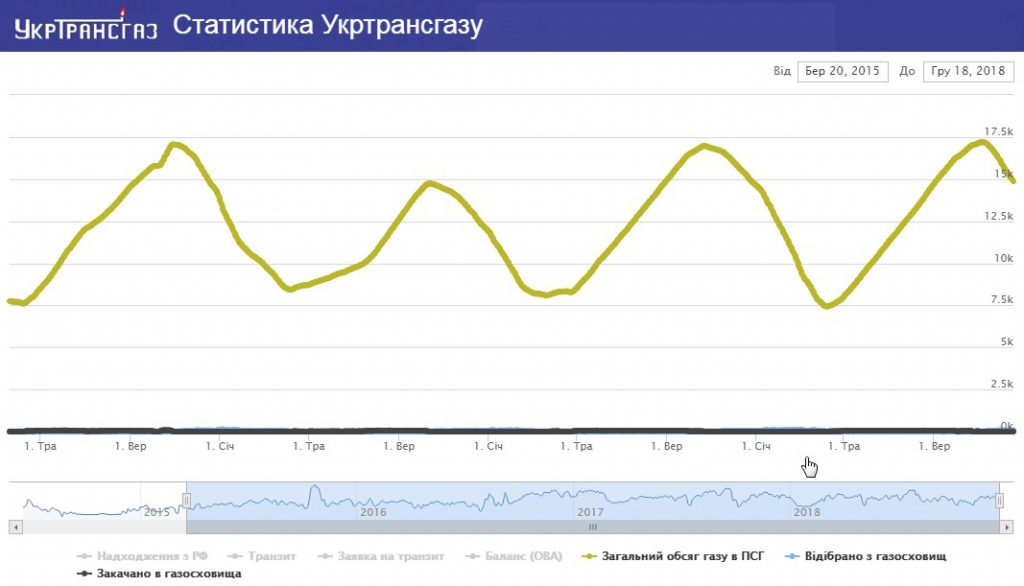 Past consumption of gas has shown that Ukraine has more than enough to satisfy heating needs this winter says Center for Energy Research director Oleksander Kharchenko. While the minimal required volume of gas is 5 billion cubic meters, since April 2014 Ukraine's underground gas storage facilities have never contained less than 7.4 billion cubic meters.
Russian journalists also fail to take into account that in recent years Ukraine has been increasing its own gas production. According to Ukrtransgaz, Ukraine's average daily production reached 59 million cubic meters for the first time in November 2018. According to preliminary estimates, Ukraine's 2018 gas production will rise to 20.9 billion cubic meters. Private gas companies meanwhile have also increased their gas production by 18 percent, some 3.1 billion cubic meters of gas annually.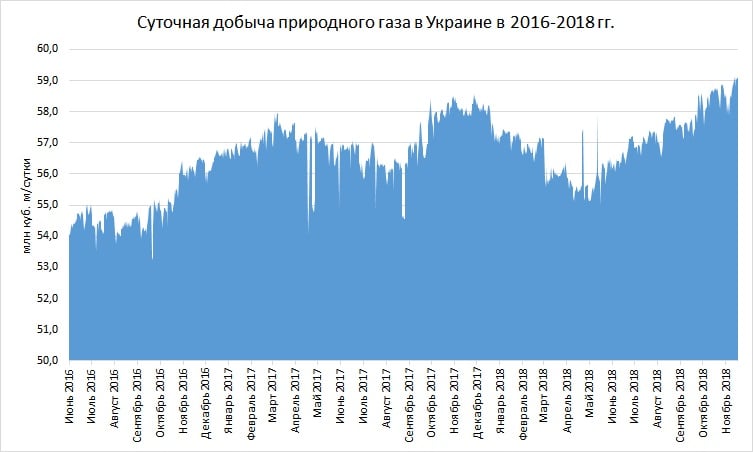 Russian propagandist media regularly feature alarming stories about Ukraine running out of gas and freezing during the dead of winter. Last year REN TV claimed Ukraine would be left without gas and Europe would be covered in ice while TASS declared that Ukraine had doubled its gas consumption. StopFake debunked both fakes.