Recently mass media, blogs and social networks have been actively spreading information about the USA having granted Ukraine the ally status without NATO membership.
For example, uainfo.org informs: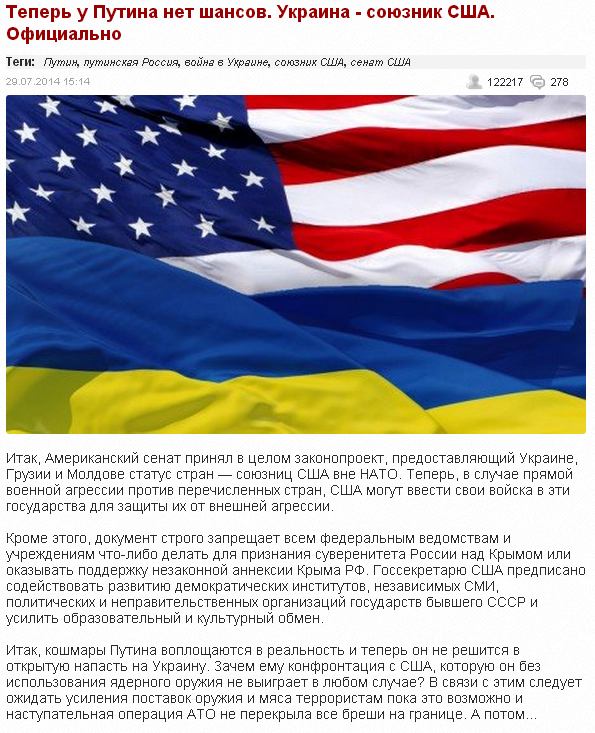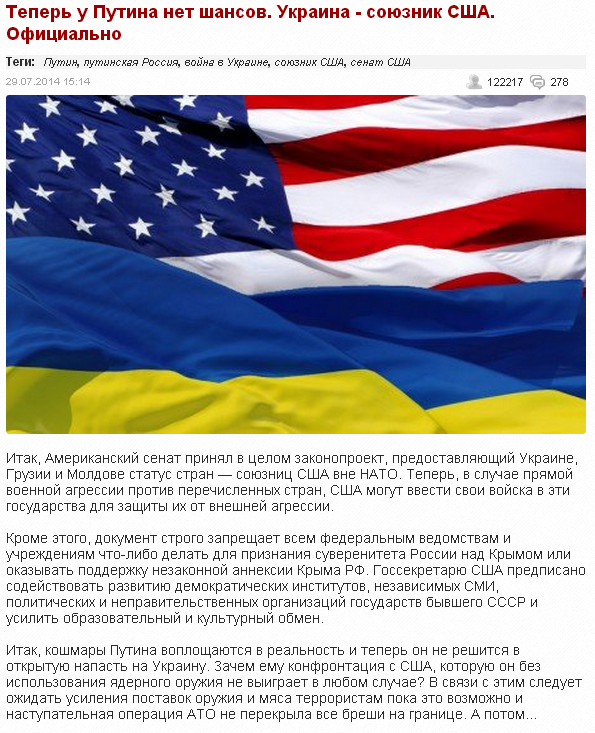 "So, the United States Senate passed a bill that allows Ukraine, Georgia and Moldova to enter into an alliance with the USA without NATO membership. Now, in case of the direct armed aggression against mentioned states the USA could march their army into these states in order to protect them from the external aggression".
In fact this news is not true. This is about the bill S. 2277 – Russian Aggression Prevention Act that was brought in by Senator Bob Corker as far back as May 1. According to its status on the page of the Congress, since that time the bill has not passed ahead and has not been considered even.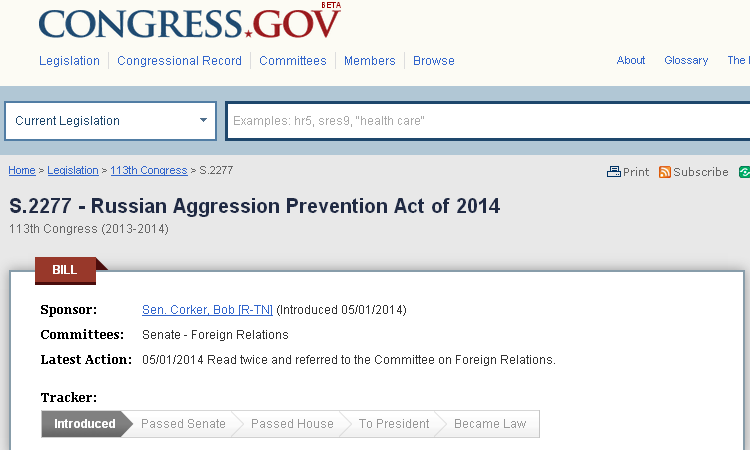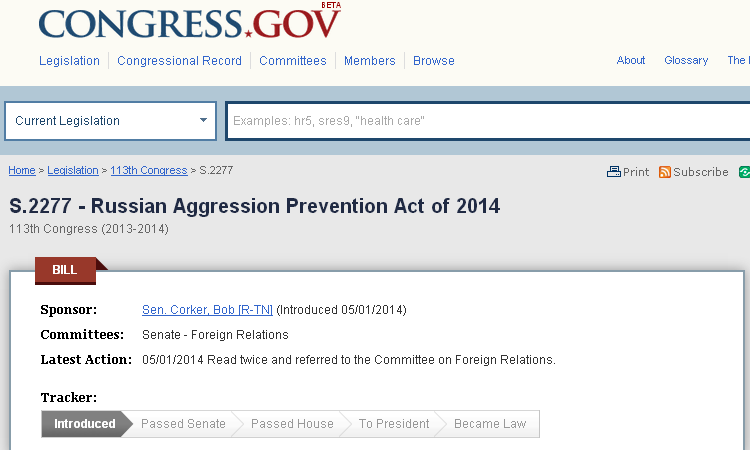 Moreover, govtrack.us, which tracks the passing of bills, estimated the probability of passing of this document as 2%.
So, the USA did not grant Ukraine any special ally status.