Russia's national news agency RIA Novosti claimed this week that Ukraine's Foreign Ministry fears a mass exodus of its citizenry if visas with Russia are introduced.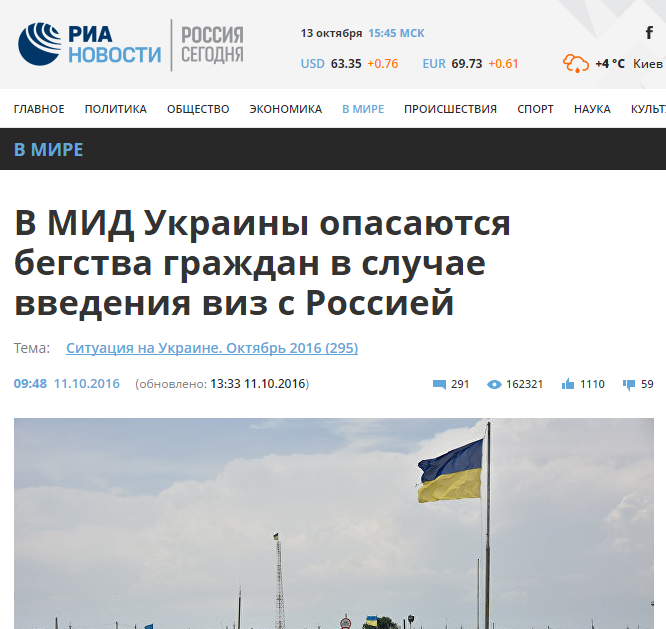 Russia's leading media disseminated this story, among them RT in Russian, NTV, Life.ru, Tsargrad and others.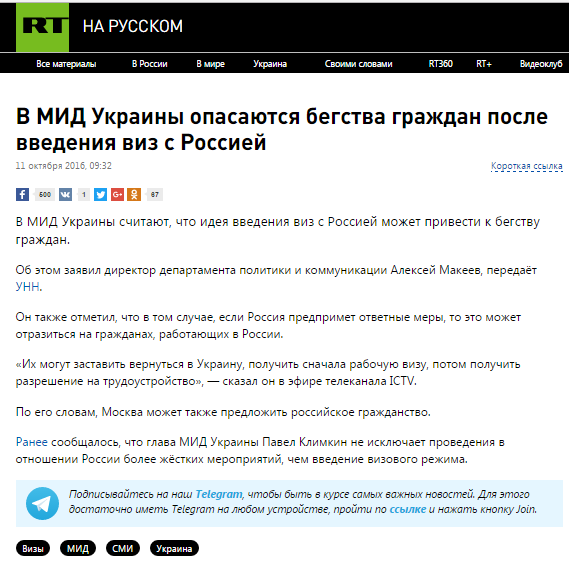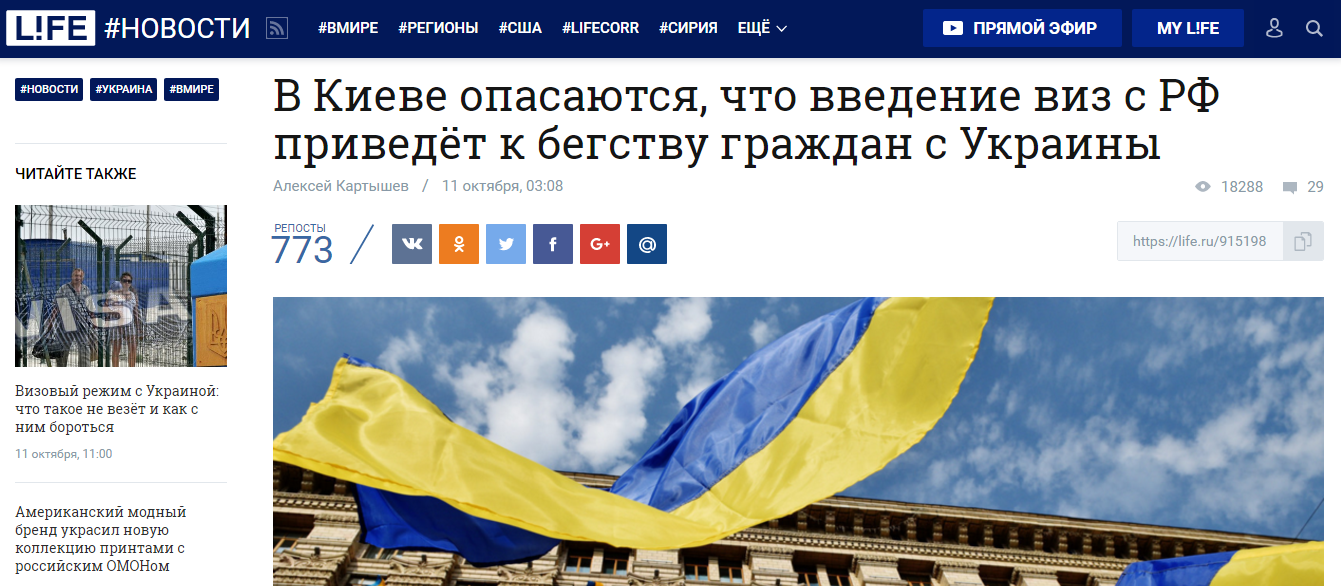 The source for this claim is a discussion on a Ukrainian television talk show (Svoboda Slova, ICTV channel) during which Ukrainian Foreign Ministry official Oleksii Makeiev allegedly said that introducing visas between Ukraine and Russia would lead to "mass flight of Ukrainians into Russia".
While Makeiev did discuss the possibility of introducing visas, he never once said anything about the possibility of Ukrainians massively fleeing to Russia. What he did say is that Ukraine should be clear as to what its goals are if visas for Russians are introduced and expect Russia to respond in kind.
Makeiev explained that many Ukrainians work in Russia, the introduction of visas would be problematic for them, they might be forced to return to Ukraine or Russia might offer them Russian passports." Is this a political slogan or do we have concrete goal in mind regarding these visas", he asked. So much for a mass exodus.