On June 30, the Russian Ministry of Energy misleadingly reported on its website that Ukraine was stopping the supply of electricity to Crimea: "On June 30, 2015, at 17:39, the National Energetic Company "Ukrenergo" announced the reduction of the hourly planned schedule of balance overflow of 'Interconnected Power System Ukraine – Crimea' to 0 MW from the very beginning on zero hour of July 1."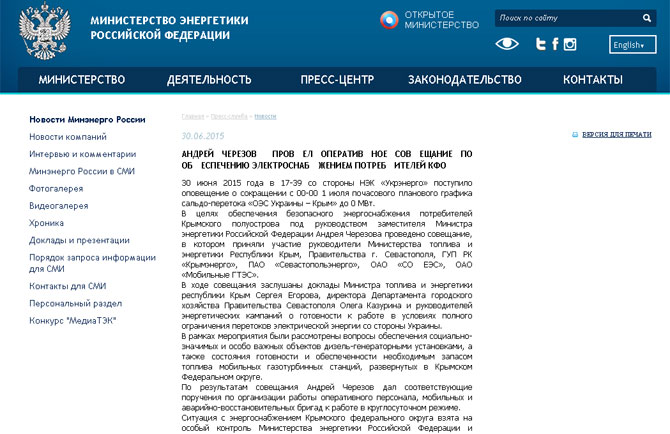 The information was then spread by Russia's most popular websites and news agencies – Interfax, Zvezda, Lenta.ru, Kommersant, Gazeta.ru, Moskovsky Komsomolets, and others. Ukrainian media also picked it up, including RBC and Liga.Net.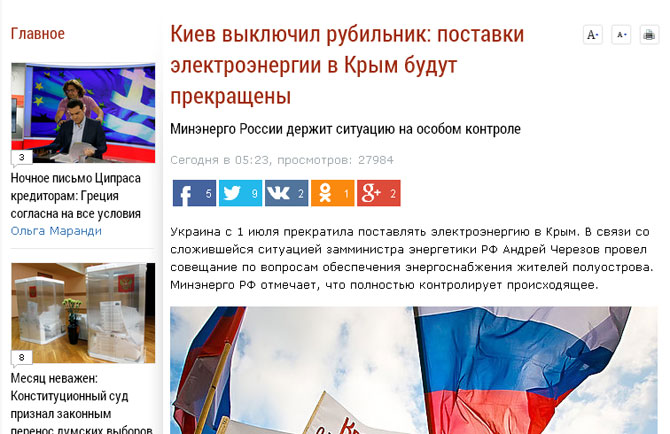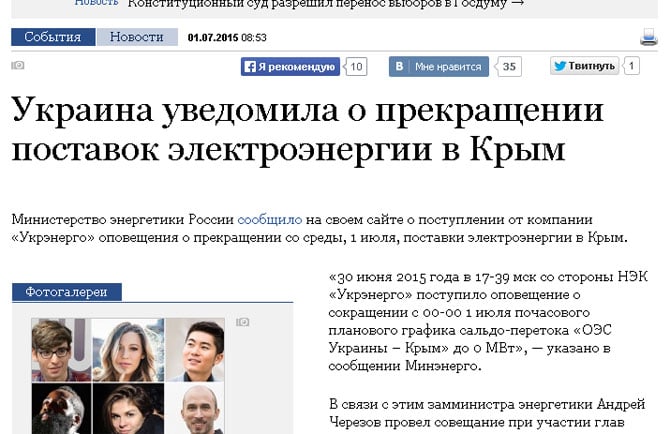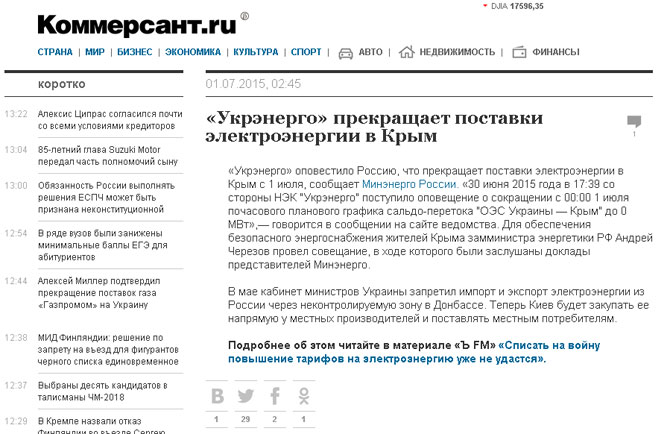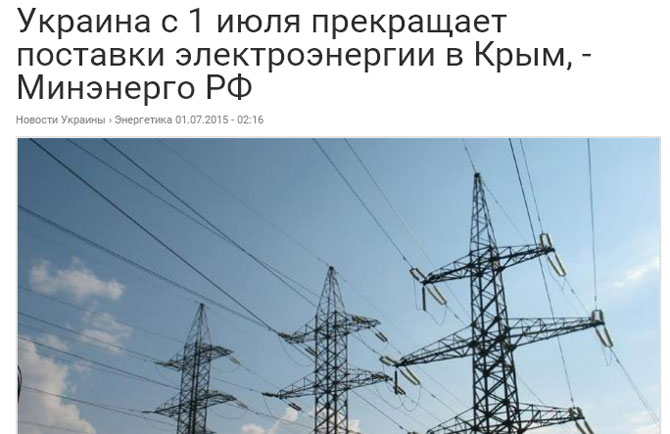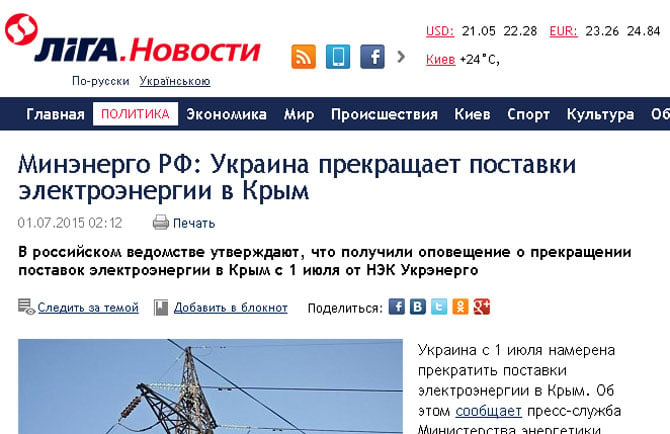 But the next morning, Ukrenergo issued a statement denying the Russian ministry's claim about the termination. Company representatives said that Ukraine will not stop energy flows within Ukraine, and therefore Crimea.
Following this, the RF Energy Ministry quickly removed the information from its site, but it can be found in a Google cache.
Sergey Egorov, himself head of the so-called "Ministry of Energy of Crimea," said on June 30 that "there is no official confirmation" of the possible termination of electrical power to the peninsula.