A favorite Russian disinformation topic this winter has been the frigid cold enveloping Ukraine and the population's alleged huge energy consumption in order to keep warm amid a failing war-torn economy.
This time the site Ukraina.ru has declared that Ukraine has run out of heat and the Emergency Situations Service is rushing to open heating centers throughout the country.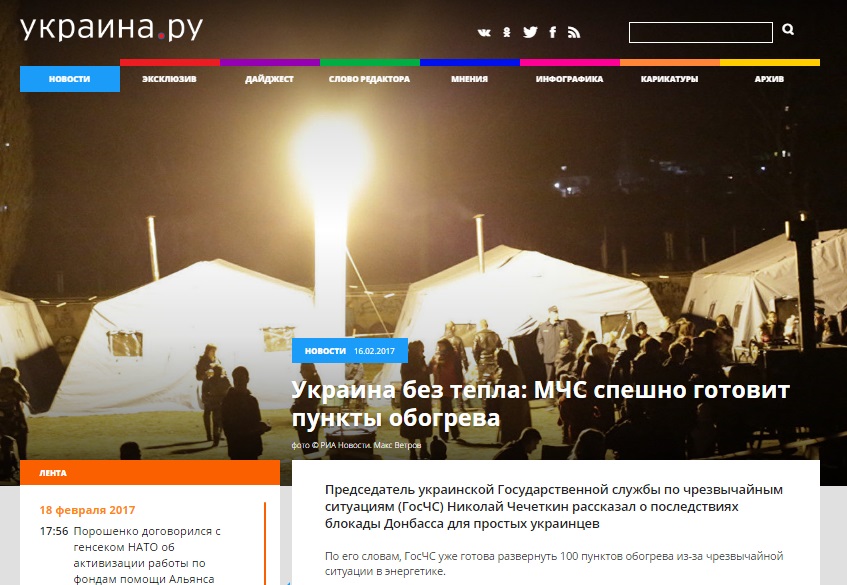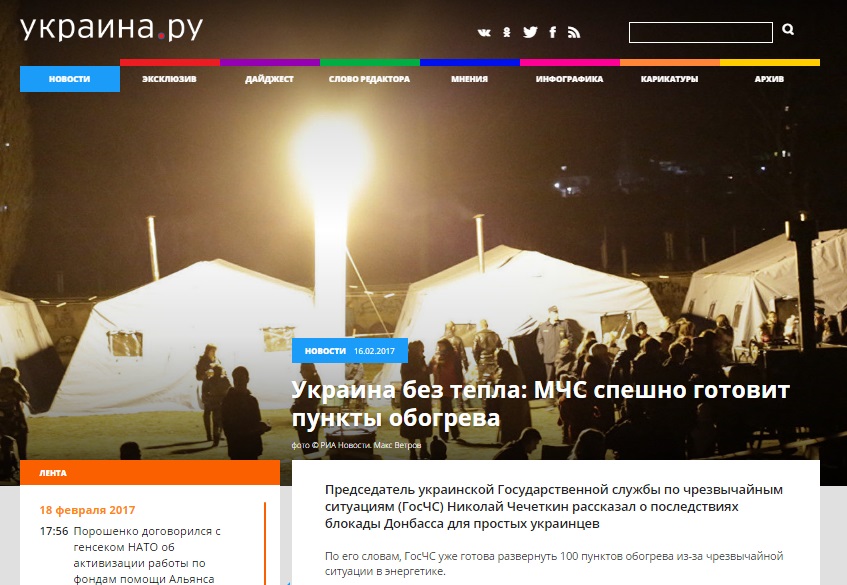 While the Ukraina.ru does quote the head of the Emergency Situations Service accurately, the story headline – Ukraine without heat and organizing warming centers is completely inaccurate and distorted.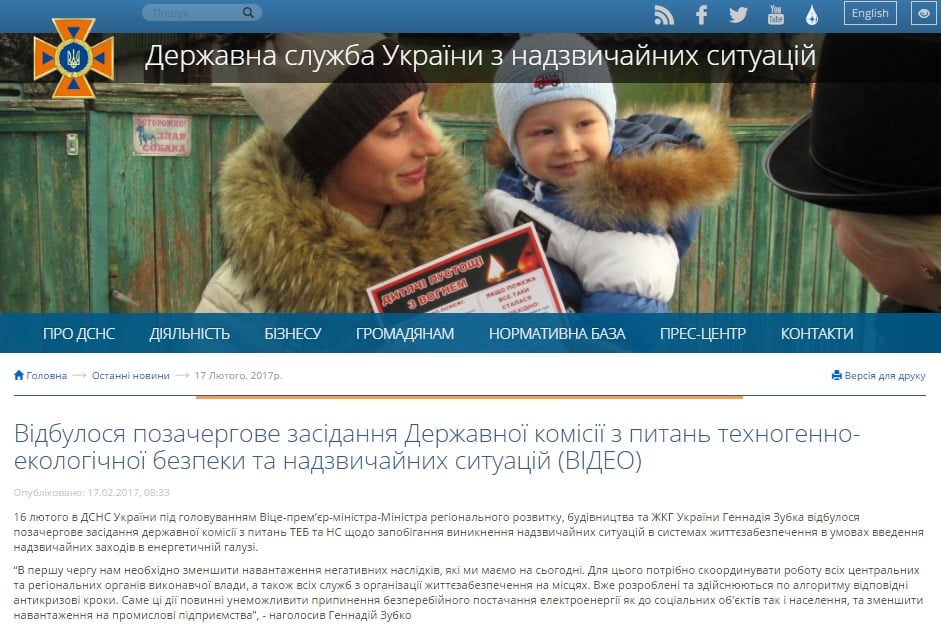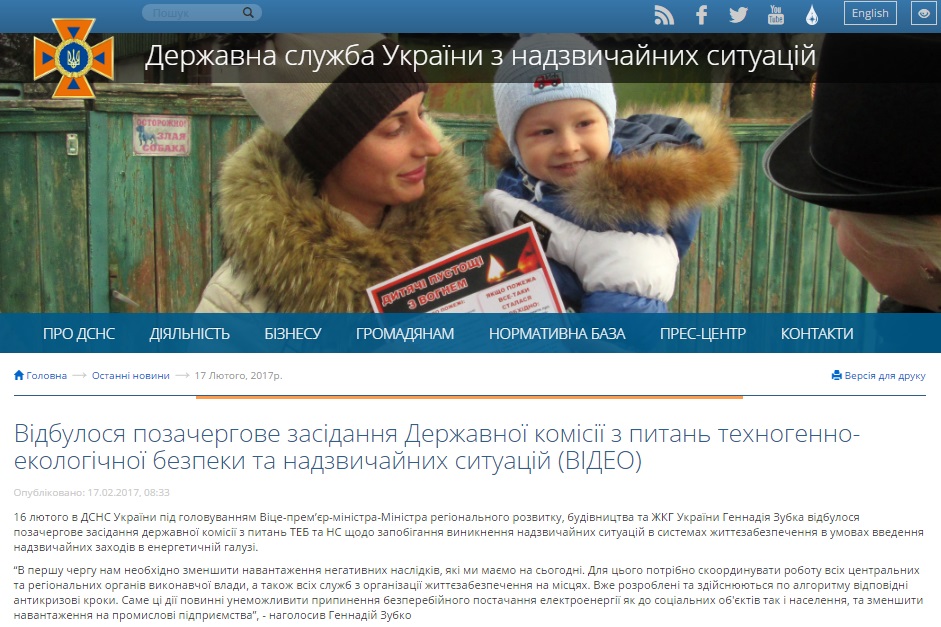 On February 16 Ukraine's Emergency Service met to discuss plans in case an emergency heating shortage happened. Service director Mykola Chechetkin (video 6:55) outlined the proactive measures being taken to minimize the effects of such a possibility.
According to the chairman of the Ukraine's UkrEnergo national energy company, in current temperatures Ukraine has enough resources to meet heating needs through March.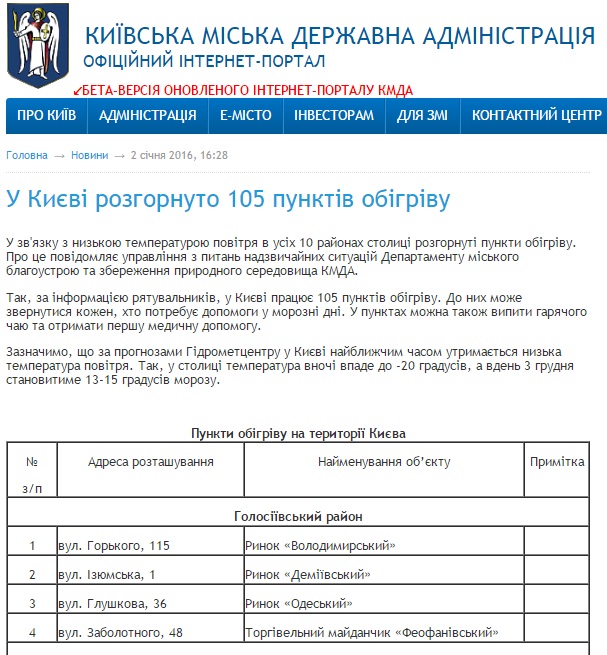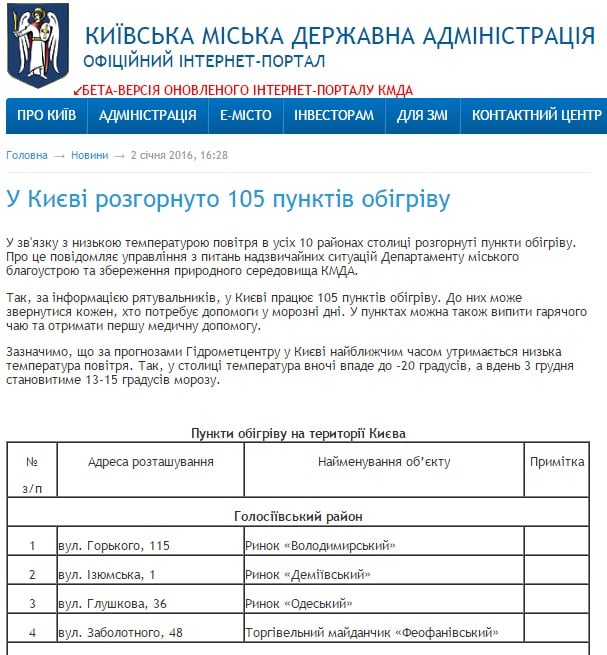 As for the warming centers being opened in Ukraine, this is usual practice during particularly fierce winters. The capital Kyiv has over 100 warming centers where all who are in need of assistance are welcome. Most of these centers are close to markets, where vendors work outside.
StopFake has already debunked fake stories about catastrophically increased Ukrainian energy consumption and the possibility of Ukraine running out of energy before the winter ends. These fakes have in turn inspired other fakes about imminent energy price hikes and the legalization of the illicit trade in energy sources – coal – with the Russian-occupied Donbas area.