Russia's Foreign Ministry spokeswoman Maria Zakharova announced recently that the process of federalization has begun in Ukraine.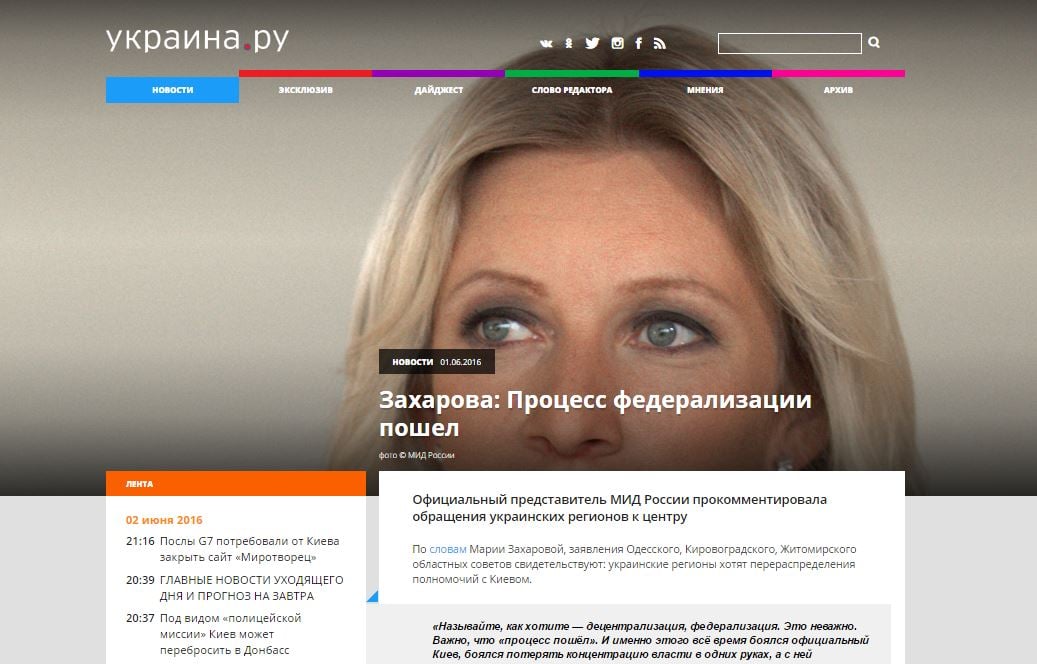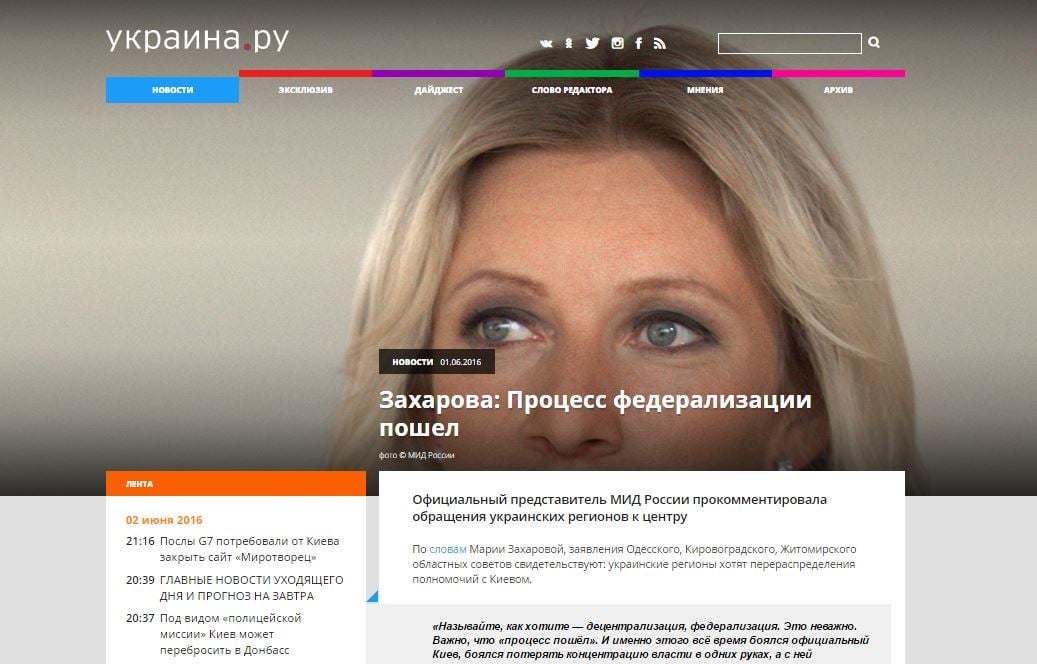 "Call it what you want, decentralization, federalization. That's not important. What's important is that it has begun" Zakharova wrote on her Facebook page.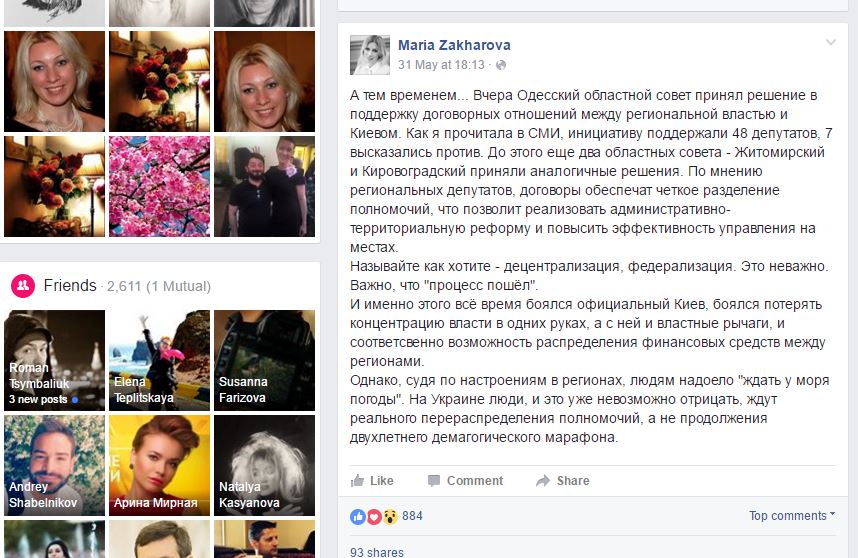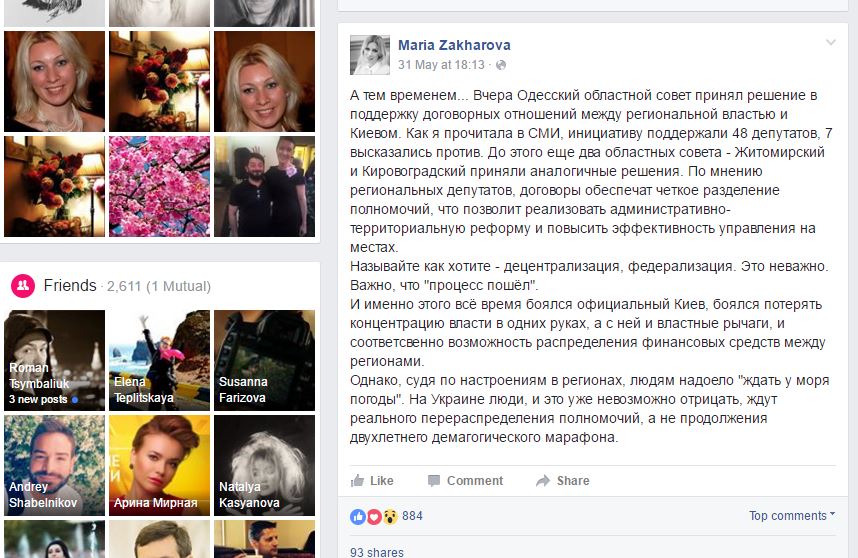 Other Russian media quickly picked up Zakharova's claim and combined it with another fake that appeared in the newspaper Vzglyad that same day, claiming that the Odesa regional council asked Kyiv to enter into a contractual relationship with the port distributing powers between the capital and the region.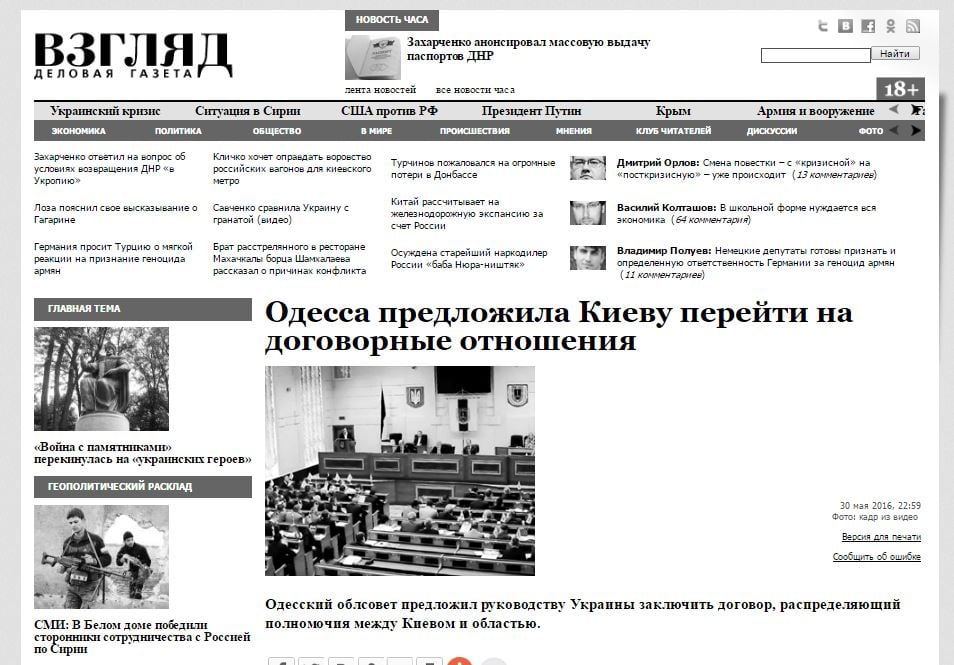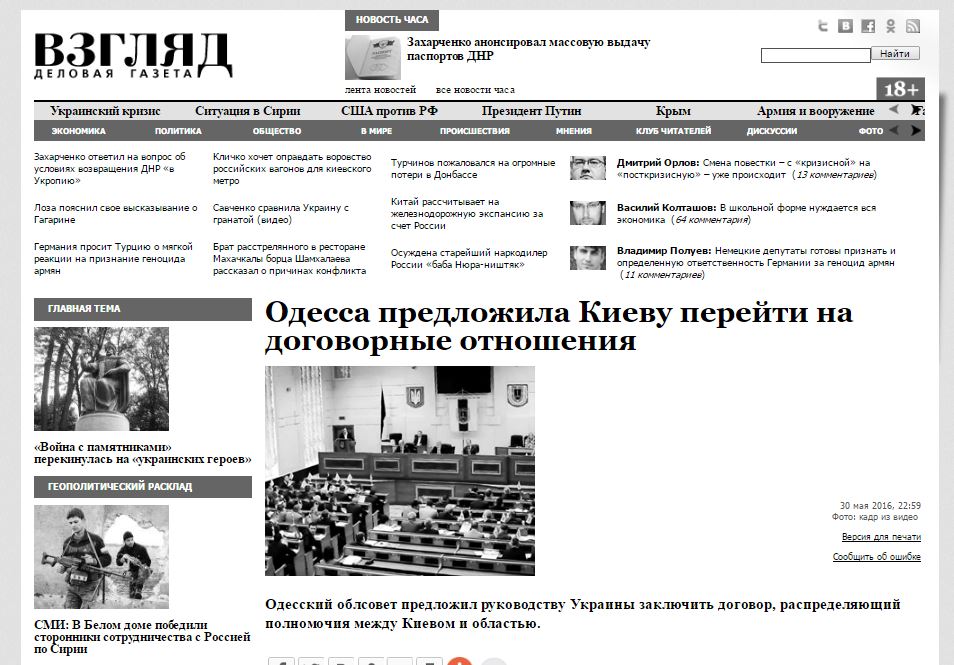 What the Odesa oblast council actually did was ask Kyiv to speed up the process of regional reform and to consider switching to a contractual relationship outlining the duties and responsibilities of local government and the central authorities. The Odesa body calls on Kyiv, together with regional councils to prepare appropriate legislation outlining this relationship.  Zakharova conveniently forgets to mention this.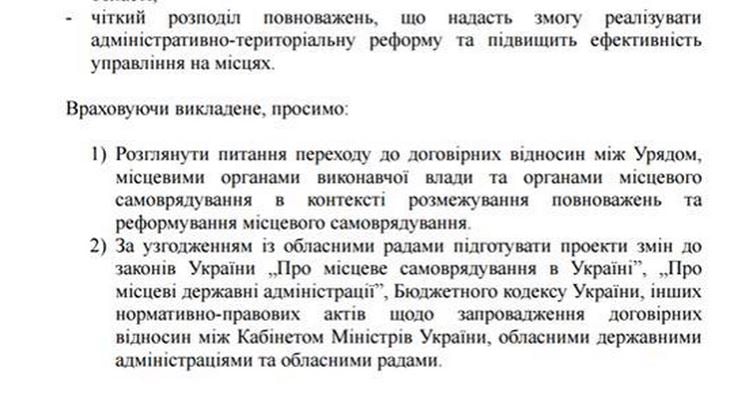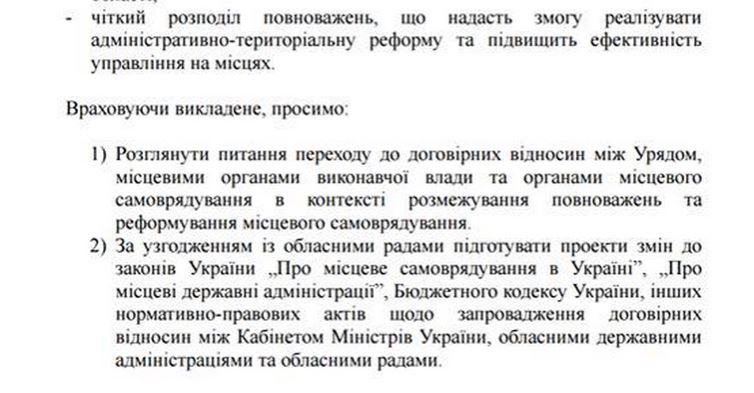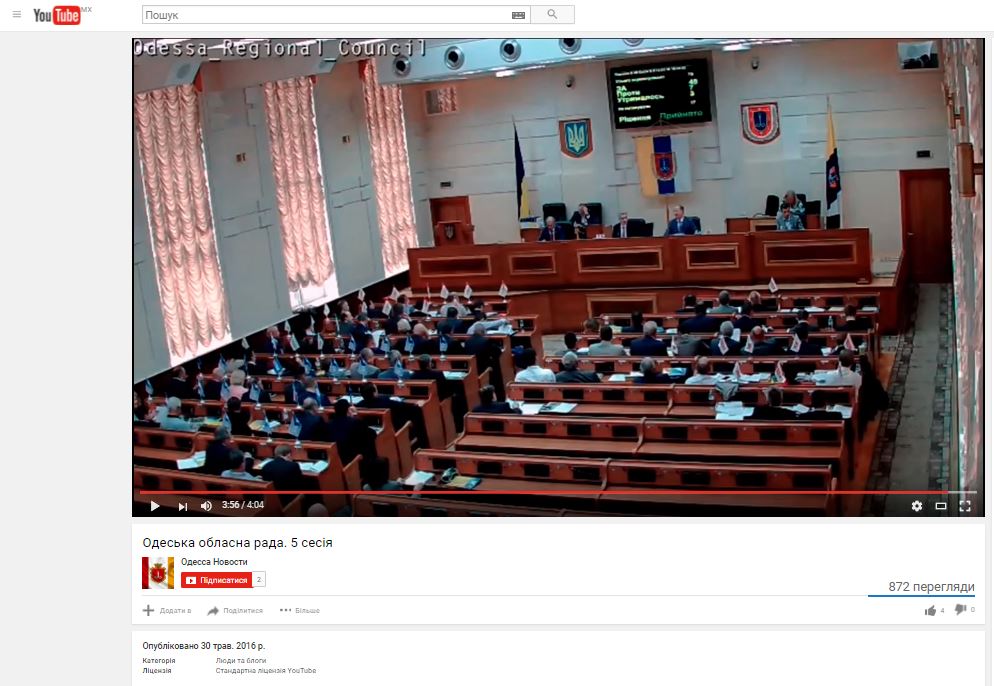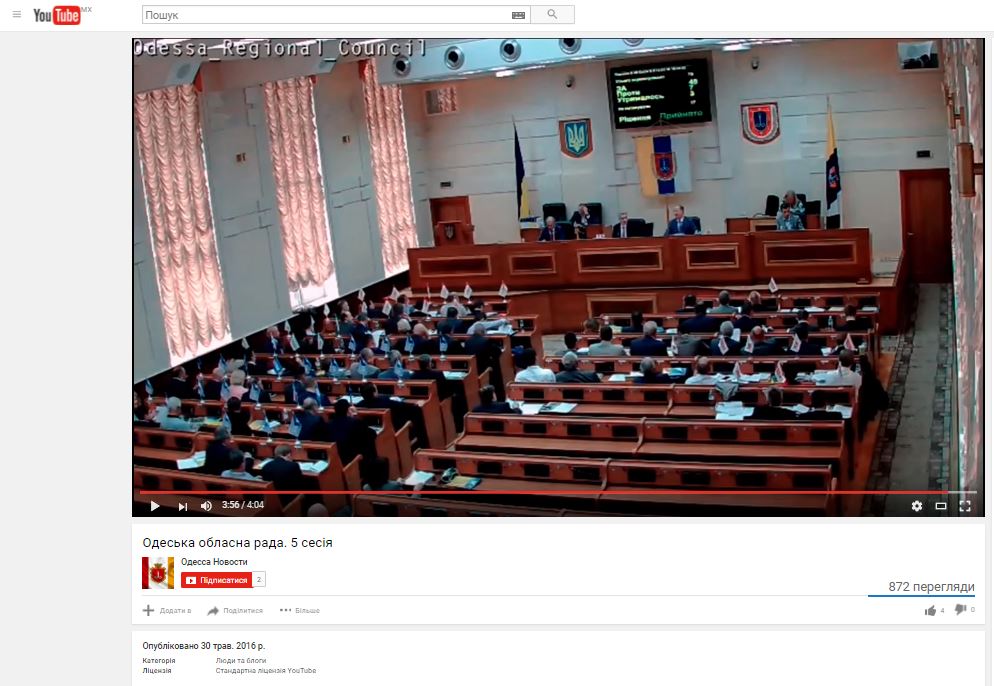 This is not the first fake that Russian media has disseminated about decentralization. Stories about fake autonomy demands in Transcarpathia surfaced earlier in April of this year.