On March 24 Russia's Life television channel, one of the country's most Kremlin-friendly media outlets, declared that Ukrainian footballer Roman Zozulya was rejected by the country's national team on the eve of the Ukraine-Croatia match.
The story's author Olesya Suchylkina, calls Zozulya a Nazi. Suchylkina is a staff writer for Life, a search of her byline yields many short tabloid pieces about sharks, drugs and zombies.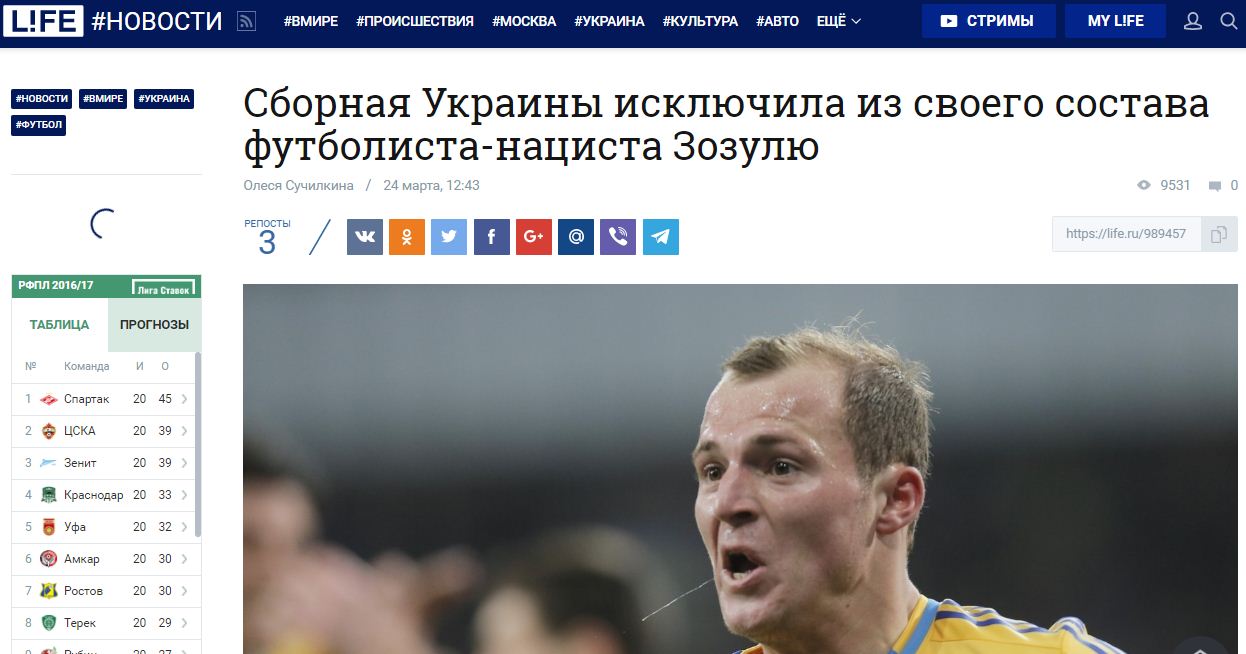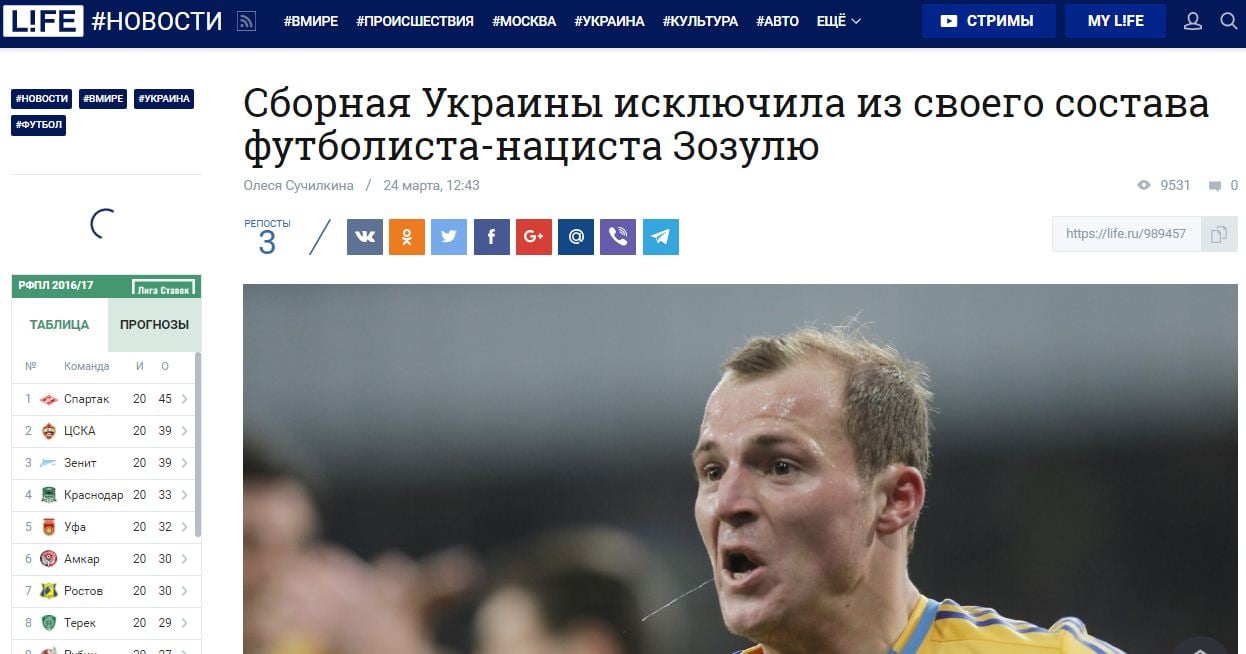 "The reason why Ukraine's coach excluded a Nazi from the national team is unknown" Suchylkina writes.
StopFake has debunked several fake stories claiming that Zozulya is a Nazi.
Zozulya was not excluded from the national team. Ukraine's head coach Andriy Shevchenko included Zozulya in the national team, the forward however, together with three other footballers, did not play in the Ukraine-Croatia match.
"Zozulya is an important player for our national team…. We want to support him and give him a chance to play" Shevchenko said.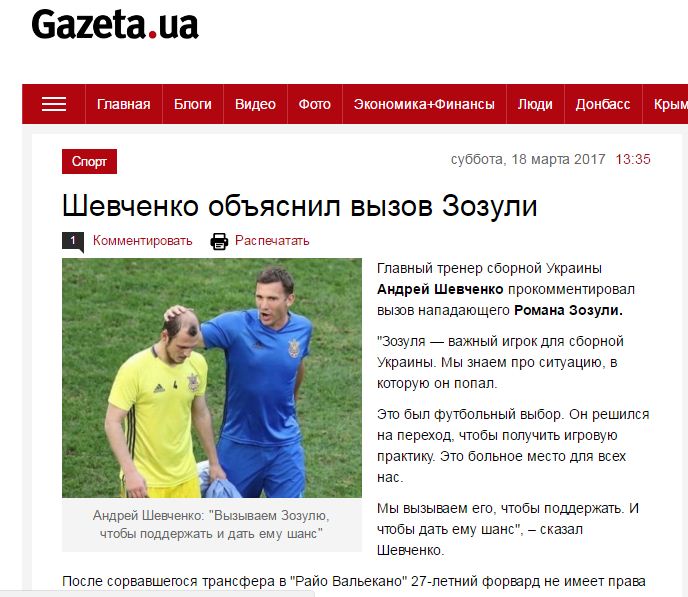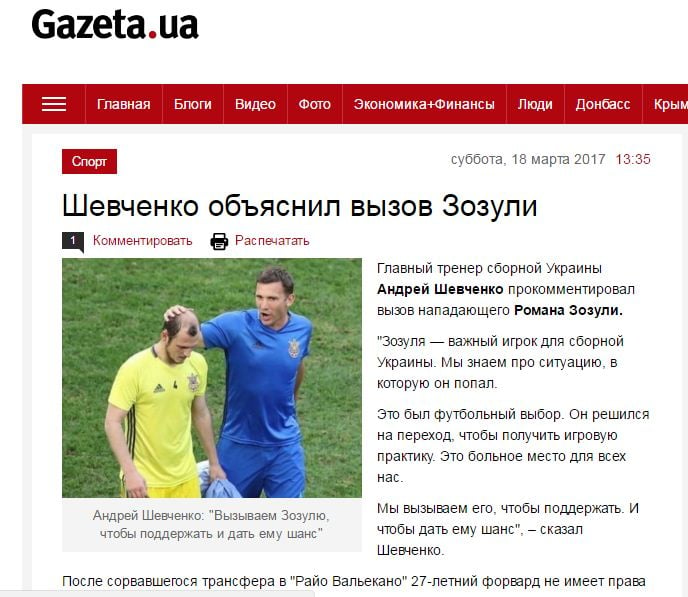 Sports commentator Iryna Koziupa dismissed Life's claim as fake and manipulative. 27 players, including Zozulya, were part of the team to play Croatia in an important World Cup qualifier. 23 actually played, Koziupa said, that decision was made depending on which players' specialist skills were needed at each stage of the match.
Roman Zozulya is trapped in a transfer limbo because of fake news and disinformation. He was signed on a loan for Spain's Rayo Vallecano team, but the transfer was blocked after Spanish football fans, influenced by Russian media distortions, accused him of being a Nazi because the 27-year old forward often wears t-shirts emblazoned with the Ukrainian national symbol – the trident.
He also supports the Ukrainian armed forces through a charity that he established.