Russian news agency Politnavigator declared this week that Ukraine is no longer an industrial country.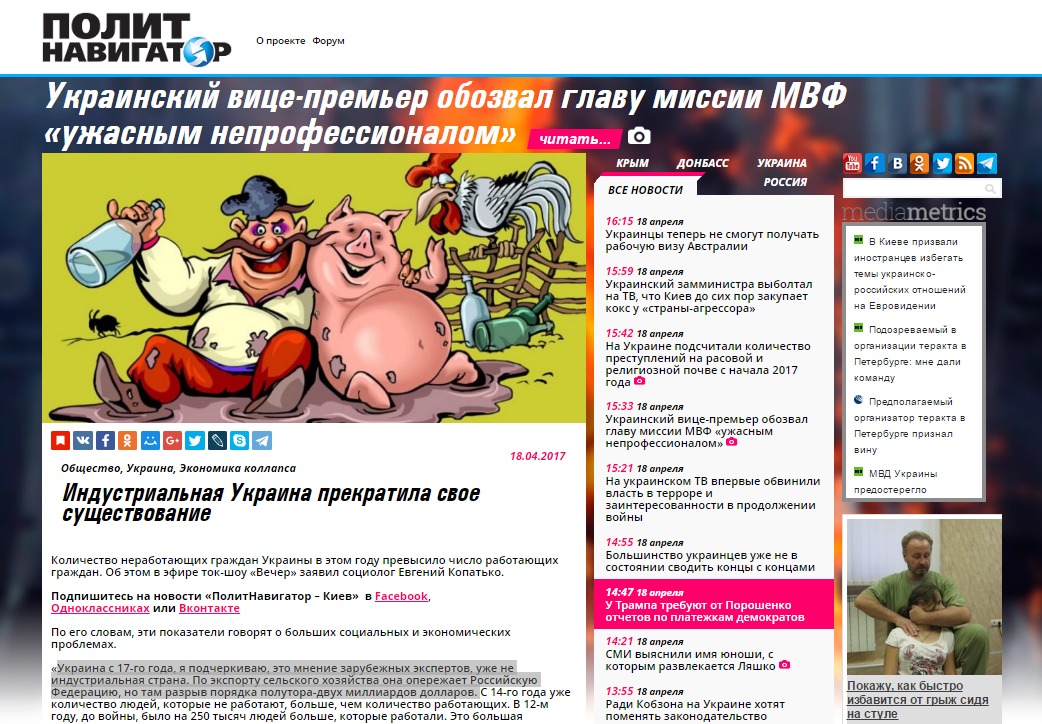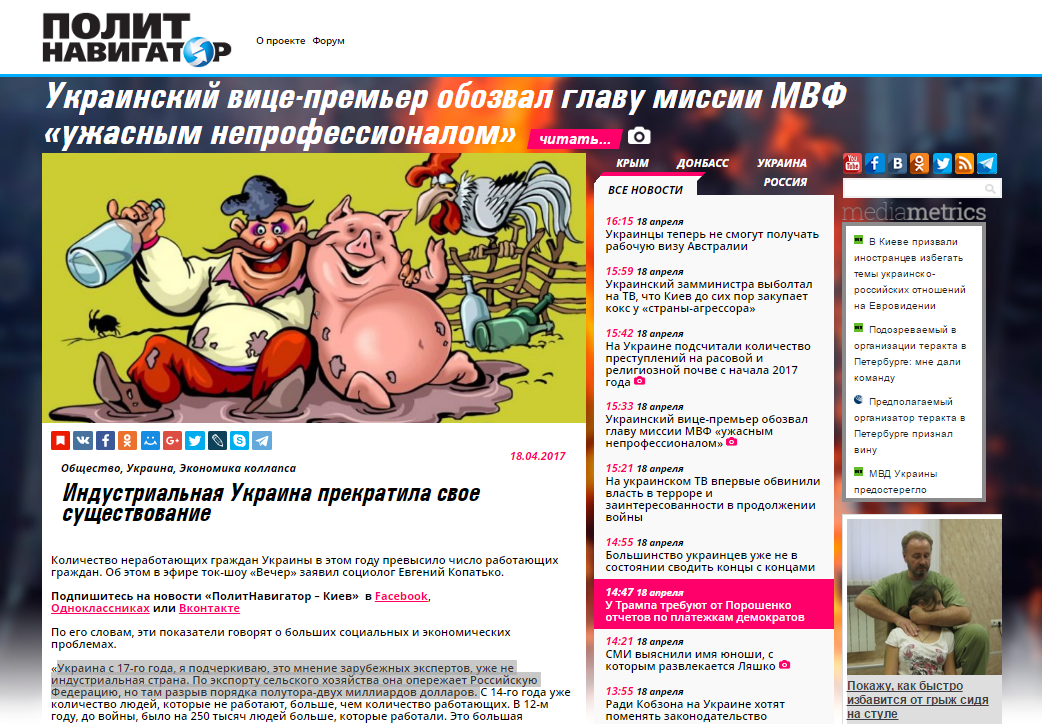 The news site quotes Donetsk sociologist Yevgeniy Kopatko's pronouncements on Russian state television talk show Vecher as the source for this ridiculous claim.  "According to foreign experts, as of 2017 Ukraine is no longer an industrial country. It is ahead of the Russian federation in agricultural exports". Who exactly are these foreign experts is of course, a mystery.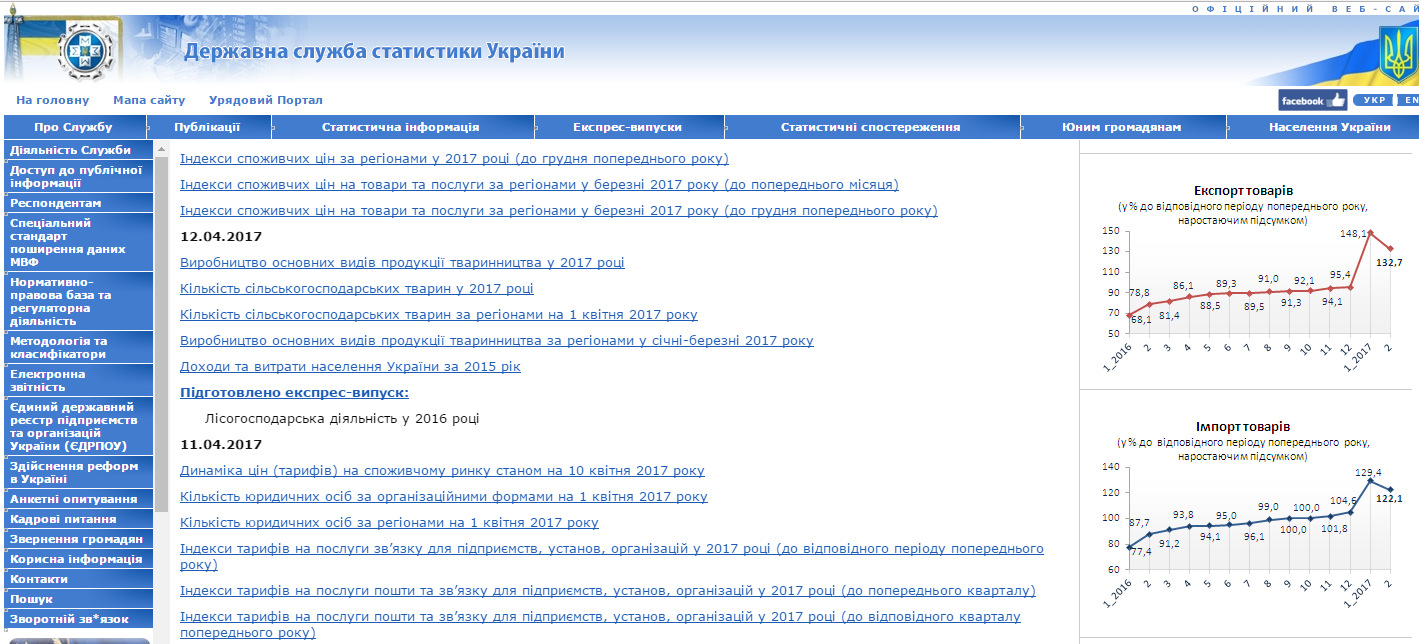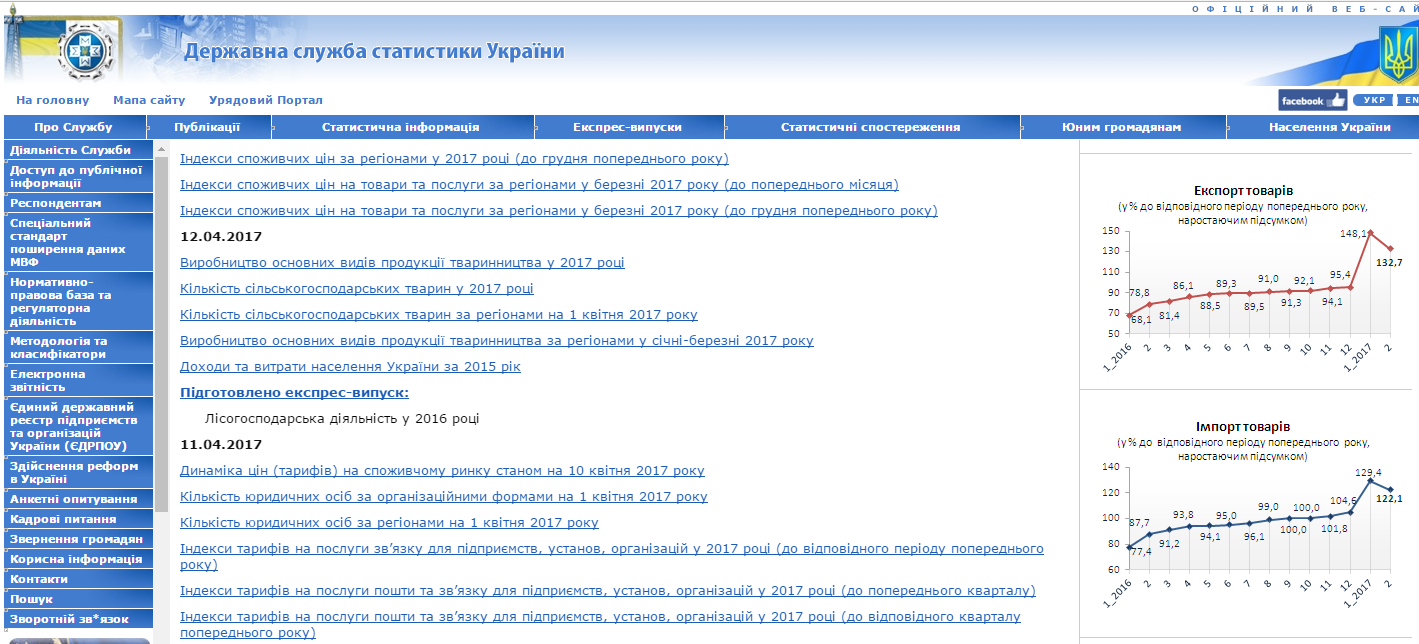 While Ukraine's agricultural exports have grown substantially, the majority of the country's exports continue to be industrial.
According to figures published by Ukraine's State Statistic Service, Kopatko's claims are complete nonsense.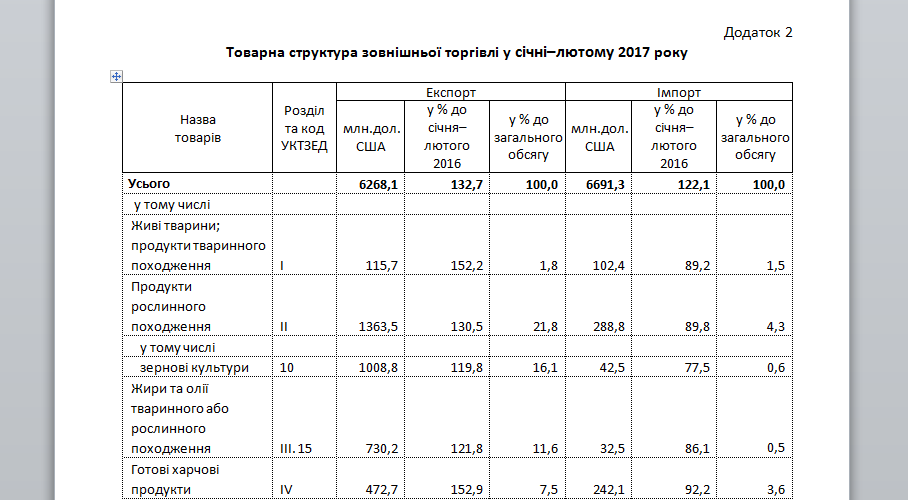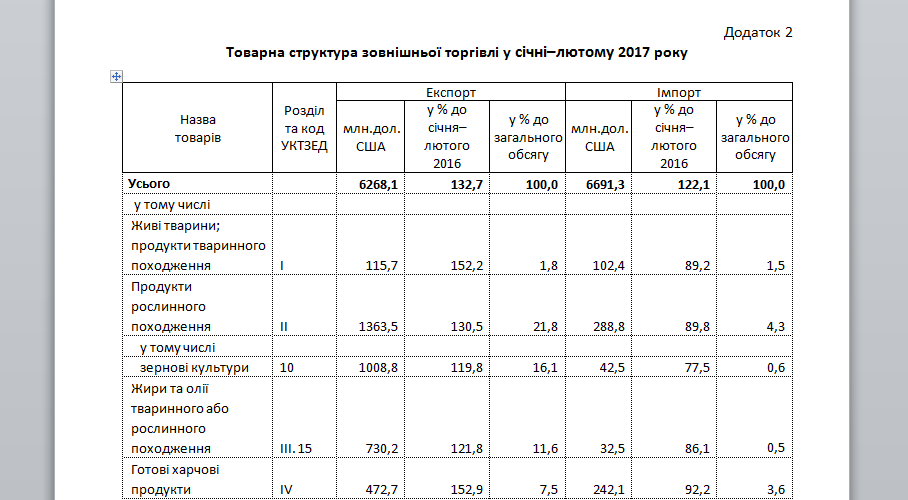 Ukraine's total exports for the first two months of 2017 amounted to $6.3 billion; agricultural exports equal $2.7 billion and make up some 40% of the country's total exports. Ukraine's ferrous metal exports for this same period grew by 46%.


An increase in Ukraine's agricultural exports does not make the country less industrial.
This fake story was also featured on the Novyi Den website with the menacing headline "No more industrial Ukraine, corn republic instead".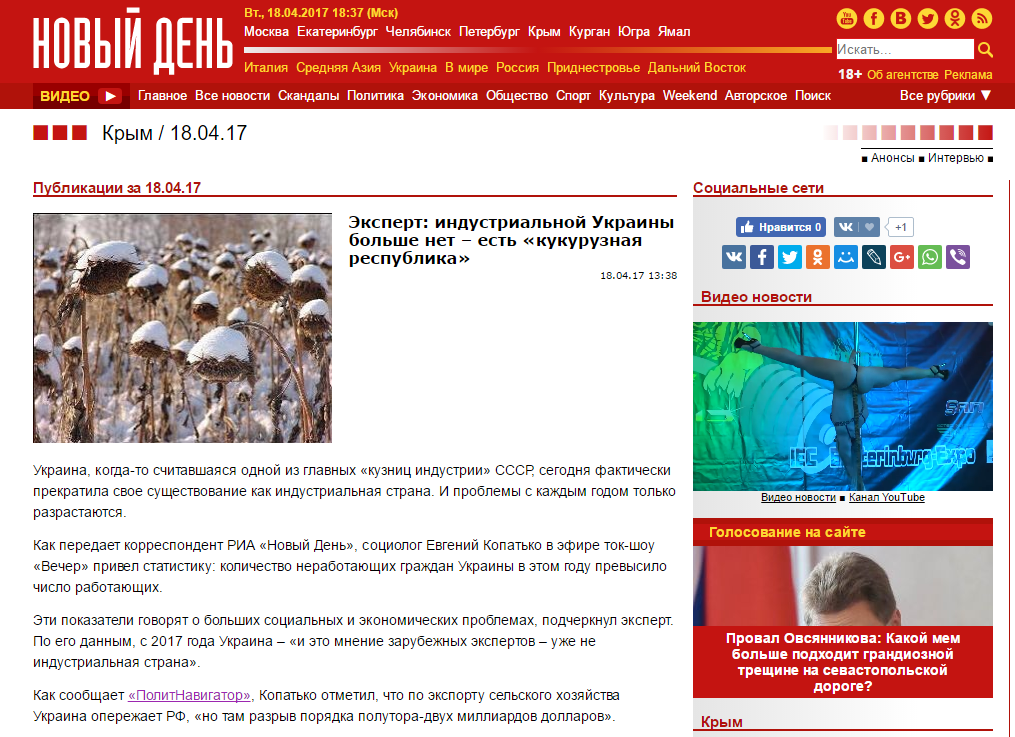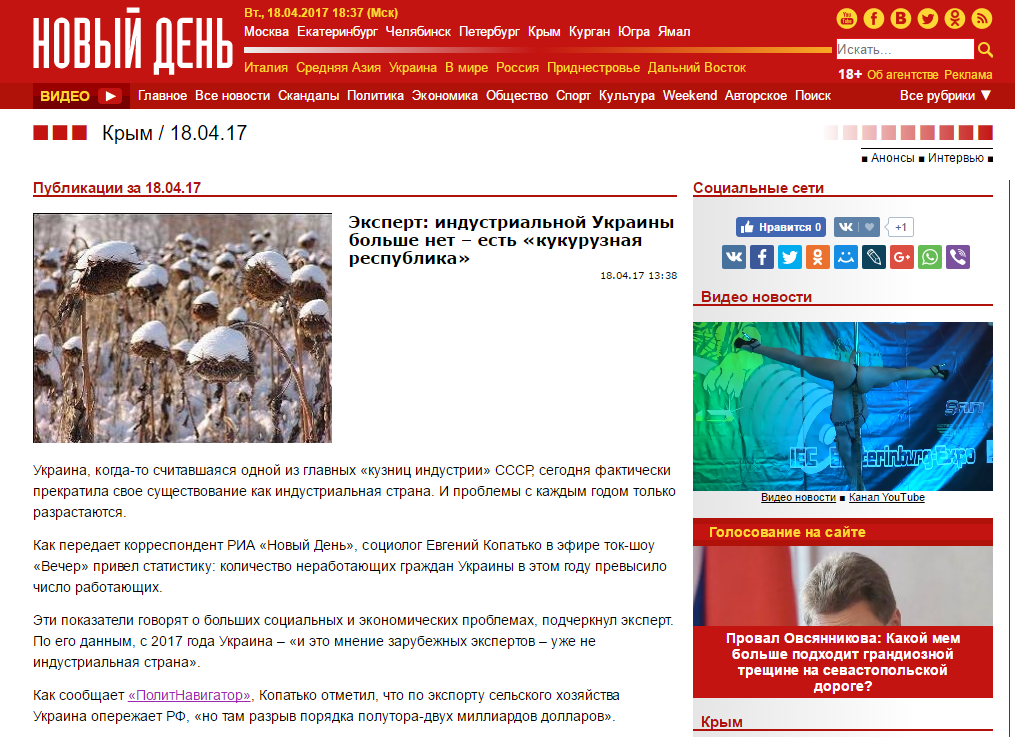 Yevgeniy Kopatko was a consultant for the discredited Regions Party of ousted president Viktor Yanukovych. He once said on record that "Ukraine is a country that will soon cease to exist; it is an artificial, non-viable entity that will become a part of an expanding Russia".
According to Kopatko's friends, he has left the Ukrainian mainland and is currently in hiding on the Crimean peninsula annexed by Russia in 2014.