Russian and Ukrainian media reported that Ukraine was placed on a map of "modern Nazism" in Europe. This information was published by Korrespondent, Vesti, Russkaya Vesna, Tribuna and others. However, they misrepresented what the map is in fact about.
The reports stress that "A resource [named] Amazing maps has recognized the logo of the Azov retaliatory battalion and its coat of arms as a symbol of Ukrainian Nazism. The popular resource Amazing maps created a specific map based on European symbols of national Nazi movements. Only Serbia, Bulgaria, Moldova, and Macedonia didn't get on the map."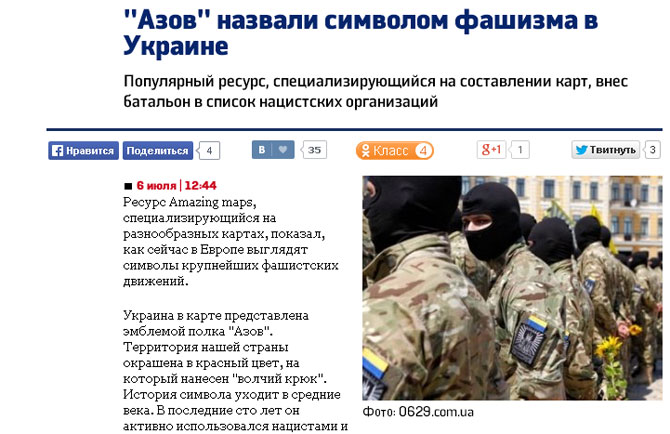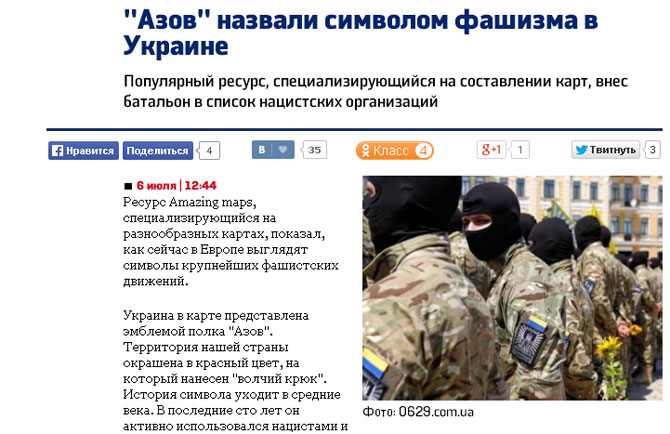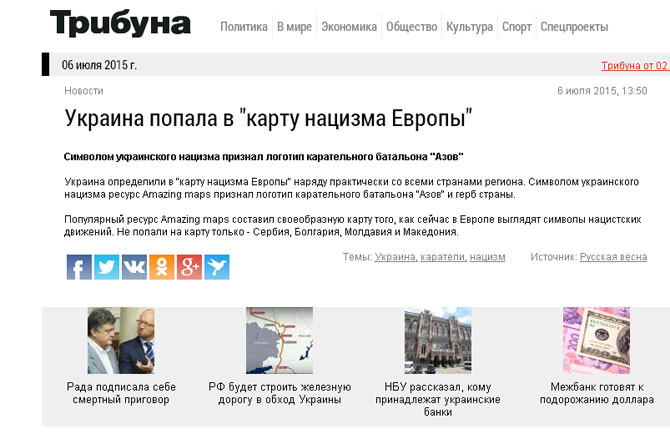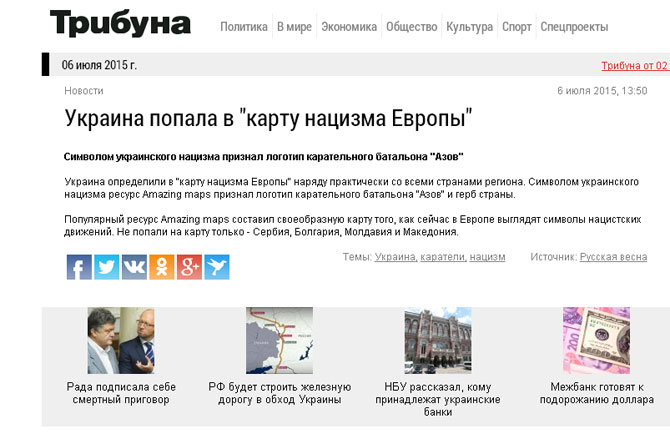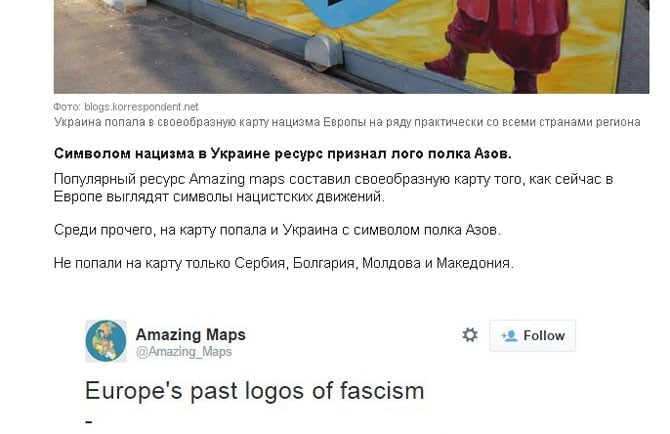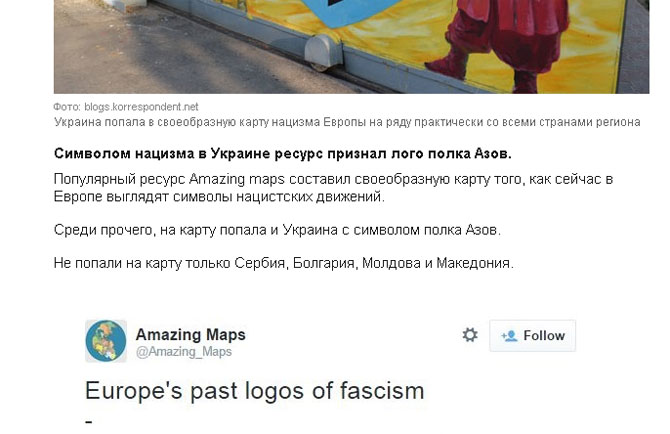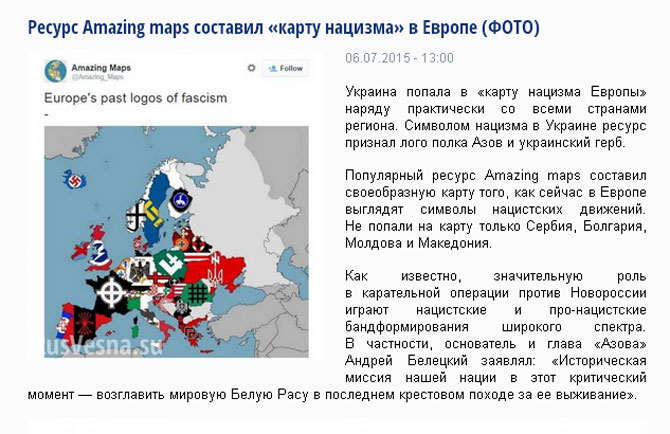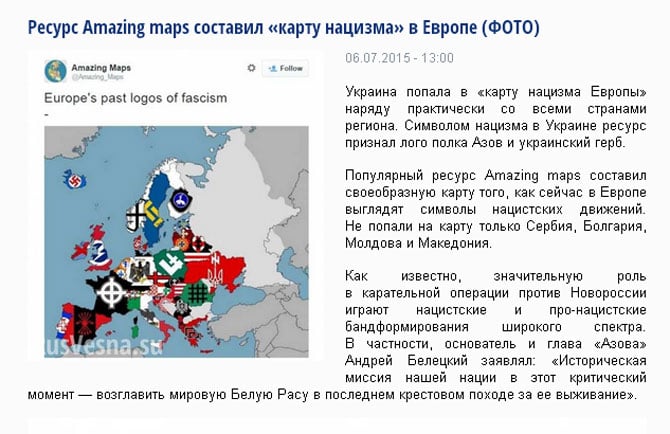 Actually, the map on Amazing maps is called "Europe's former logos of fascism," or "Бывшие логотипы фашизма (фашистских организаций) Европы."
Europe's past logos of fascism
– pic.twitter.com/U3Qzn7jPUv

— Amazing Maps (@Amazing_Maps) July 6, 2015
Most Russian-language reports did not to state that these were former logos, but incorrectly portrayed them as contemporary.
The symbol portraying Ukraine on this map is similar to the emblem now used by the Azov battalion, a stylized Volfsangel ("a wolf hook"), used by Nazi Germany as the emblem of the second SS tank division "Das Reich."
Three SS divisions acted on the Ukrainian territory during part of the Second World War.