Russian media have once again declared that Ukraine is preparing to stop transporting Russian gas through its gas transit system immediately after an extensive interview with the chairman of Ukraine's Gas Transit Systems Serhiy Makohon was published in a Ukrainian online newspaper. Citing the interview,  Russian publications such as Ukraina.ru, RBC and RT claim that as of 2021 Ukraine will cease transporting Russian gas through its territory leading to an even further economic collapse.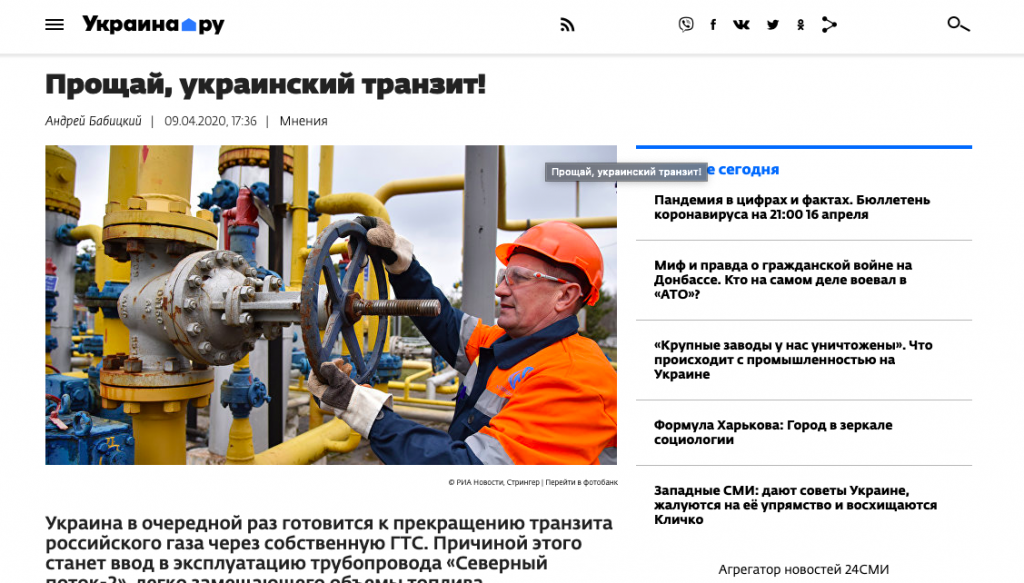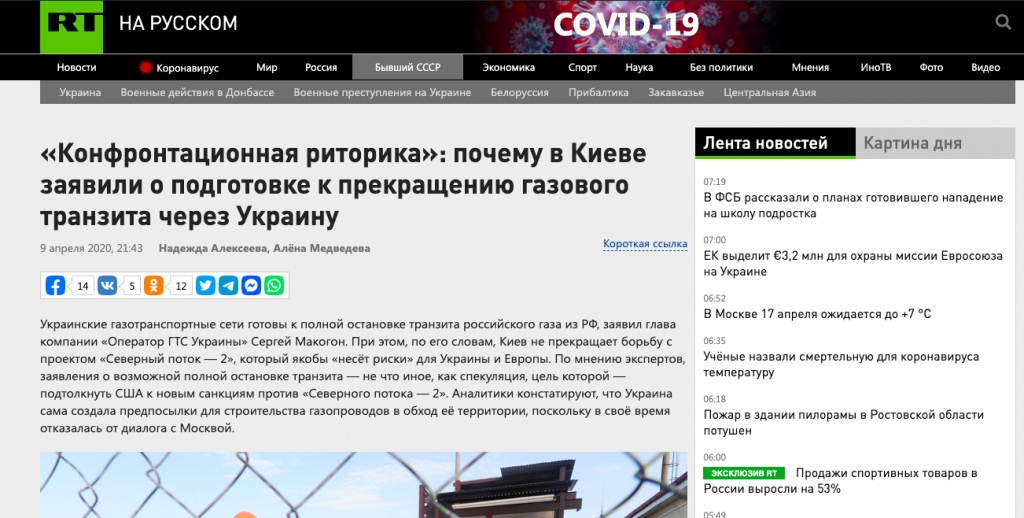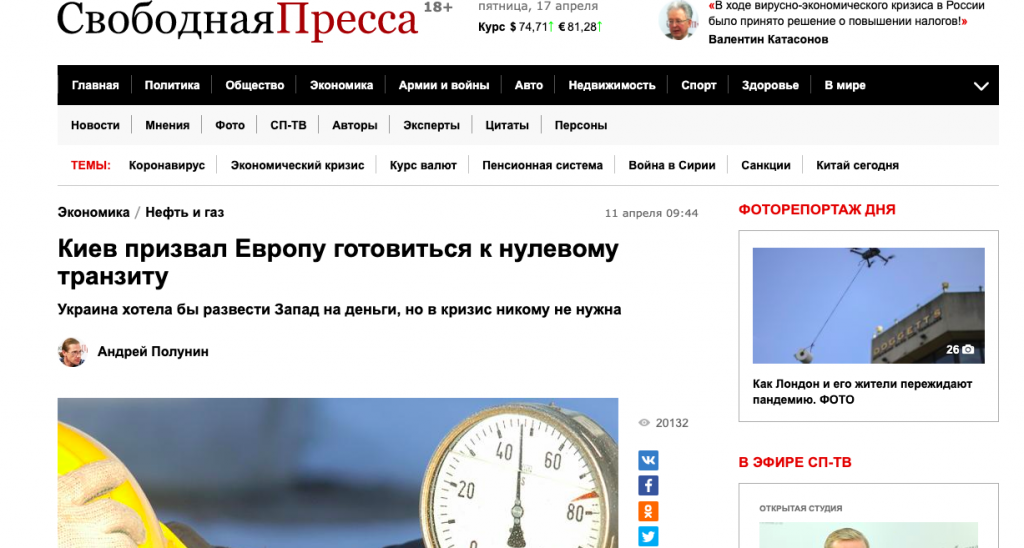 Russian stories pertaining to the Makohon interview are distorted and manipulative, as he never said that Ukraine would stop transporting Russian gas in 2021.
Speaking to the internet newspaper Liga.net, Makohon said that Russia's North Stream II pipeline will not launch before 2021, regardless of Russia's claims that construction on the project will end this year. As the Kremlin tries to bypass American sanctions on the pipeline's construction, Ukraine's gas transit system is preparing for a possible end of transporting Russian gas.
"It's already clear that Gazprom cannot finish this project before 2021. We are ready for the absence of Russian gas. But we are not stopping our battle against North Stream II and count on the support of our American and European partners because this project is risky not just for Ukraine but for all of Europe as it raises its dependence on Russian gas" Makohon said.
Makohon said that Russian gas might stop flowing to Europe through Ukraine's gas transit network in 2025, the year when the existing Ukrainian-Russian gas transit agreement ends. Ukraine is preparing for such an eventuality and is looking for new opportunities such as the new short haul system that Kyiv presented in January of this year for transporting gas between European countries.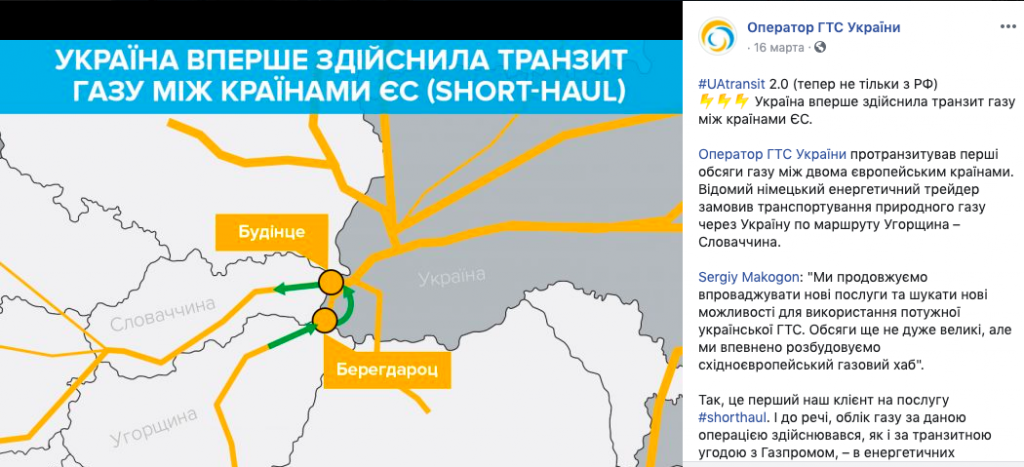 "We continue to introduce new services and looking for new opportunities to utilize the full capacity of Ukraine's gas transit system. We are actively developing an eastern European gas hub and introducing new transport services for Ukrainian and foreign clients" Makohon said.
The short haul system allows for the transit of gas between Poland, Slovakia, Hungary and in the future, Romania. Ukraine is also exploring the possibility of transporting American liquefied natural gas through Poland and onto other Eastern European countries.