Ukraine is not compromising its territorial integrity and sovereignty. The first billion hryvni of financial assistance released for the regions liberated from Russian occupation does not include the Kharkiv region because intensive hostilities are continuing in this northeastern part of Ukraine's territory. Part of the Kharkiv region is still under Russian occupation. Ukrainian Prime Minister Denys Shmyhal said that after all Ukrainian lands currently occupied by Russian troops are liberated, reconstruction work will begin immediately.
Pro-Kremlin social media accounts are spreading stories claiming that Ukraine is not allocating money to the Kharkiv region as part of the first tranche of assistance to liberated territories because Kyiv is "resigned to the fact that Russia will take Kharkiv".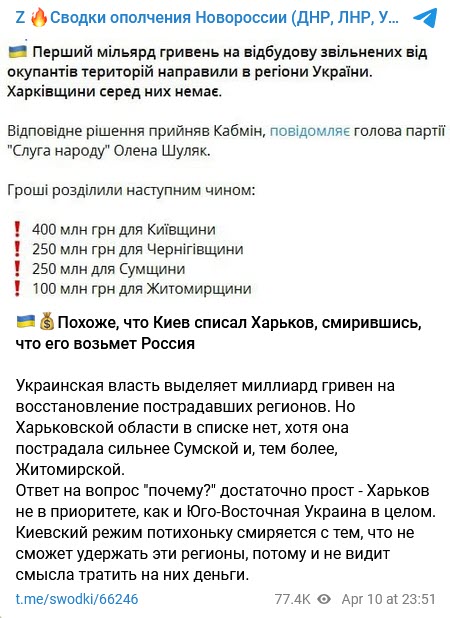 Russian claims that Ukraine is willing to "write off" Kharkiv or other regions of Ukraine are simply Kremlin and its minions' wishful thinking. Ukrainian President Volodymyr Zelensky has repeatedly reiterated, most recently in a CNN interview, that he is not even considering any compromises related to Ukraine's sovereignty and territorial integrity.
Regarding financial assistance to Ukrainian regions which were liberated from Russian occupation, the Cabinet of Ministers has emphasized that the billion hryvnia allocated from Ukraine's reserve fund is only the first tranche of monies designated for rebuilding Ukraine. These initial funds will be used for clean-up and critical infrastructure restoration in four regions. Ukraine's Prime Minister Denys Shmyhal specified that the Kyiv region will receive 400 million hryvnia, Chernihiv and Sumy regions will receive another 250 million each and the Zhytomyr region will receive 100 million hryvnia for the restoration of destroyed infrastructure.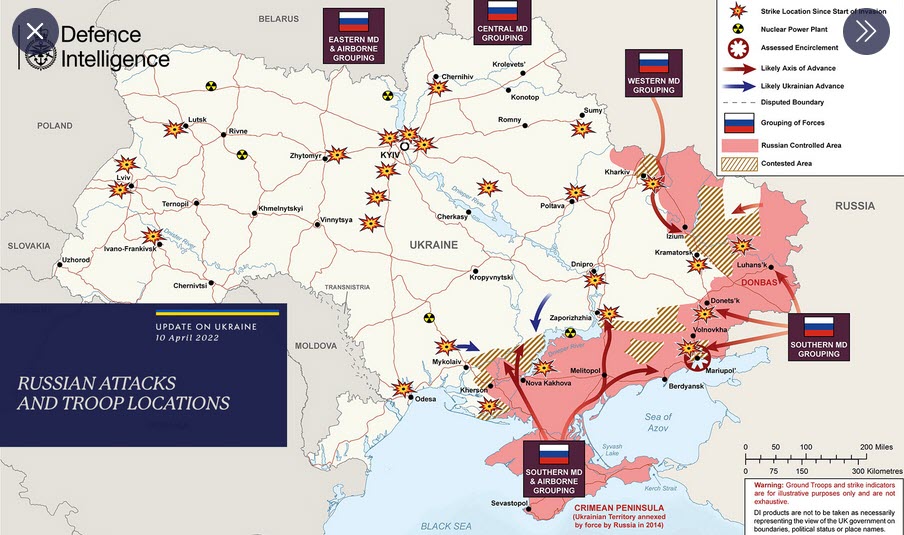 The Kharkiv region is not on the list of territories receiving rebuilding funds because it is not yet completely free of Russian forces and continues to be partially occupied. Active hostilities are continuing southeast of Kharkiv near the city of Izyum, and Russian forces continue to regularly shell the city and other nearby towns.
Prime Minister Shmyhal also emphasized that the sum of one billion hryvnia is only the first stage of financial assistance, and that a huge amount of restoration work lies ahead for Ukraine. Rebuilding is Kyiv's number one priority once the entire country is liberated from Russian occupation.
StopFake is constantly refuting Russian fakes about the war in Ukraine. You can follow these stories on our Russian, Ukrainian, English and other language sites. Just click on the accompanying flag on the upper right-hand corner of our main page Stopfake.org.