The website Ukraina.ru reported that the Ukrainian air defense system allegedly could not protect the country's capital Kyiv.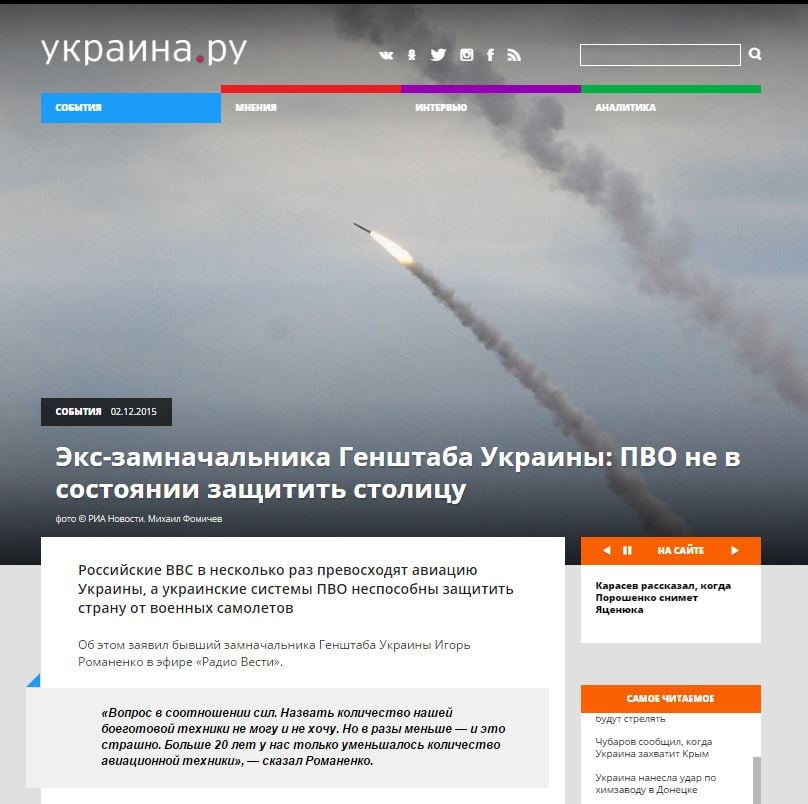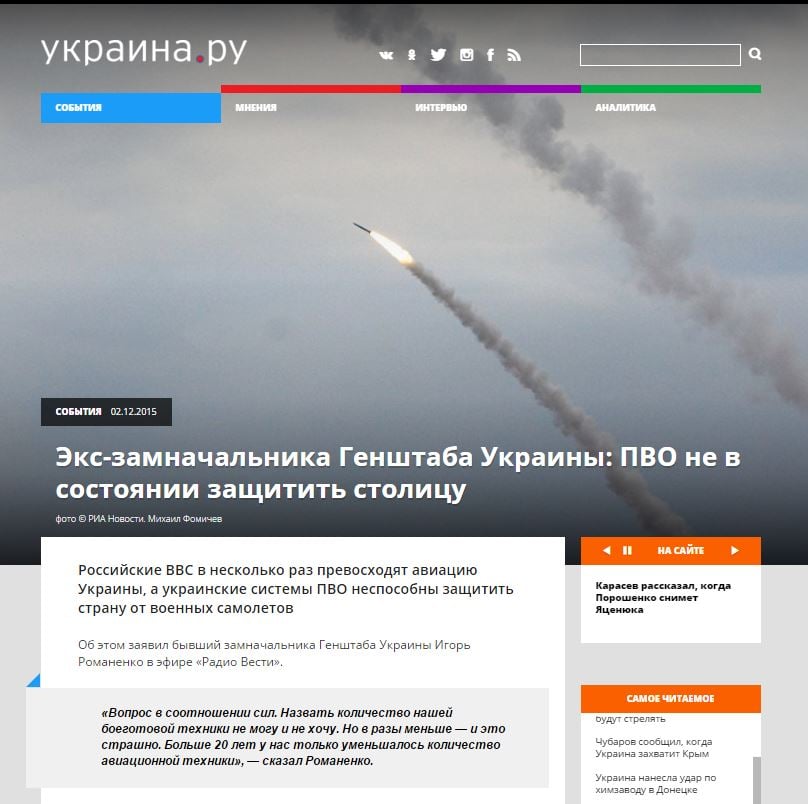 The fake story refers to an interview that Ihor Romanenko, the former General Staff Deputy Chief gave to Radio Vesti. During the program the anchorman Mykola Veresen pointed out that Moscow had air defense protection, whereas Kyiv did not (from 12:30 of the video).
Veresen specified that he was referring to "the old powerful air defense systems against strategic missiles" which Kyiv did not possess.
Ihor Romanenko replied: "We do have these systems, and not only against strategic missiles. These are modern air defense systems that should be used against strategic missiles. We have remnants from the Soviet era with some upgrades that have been made during last few years." Ihor Romanenko's answer in fact contradicts the headline.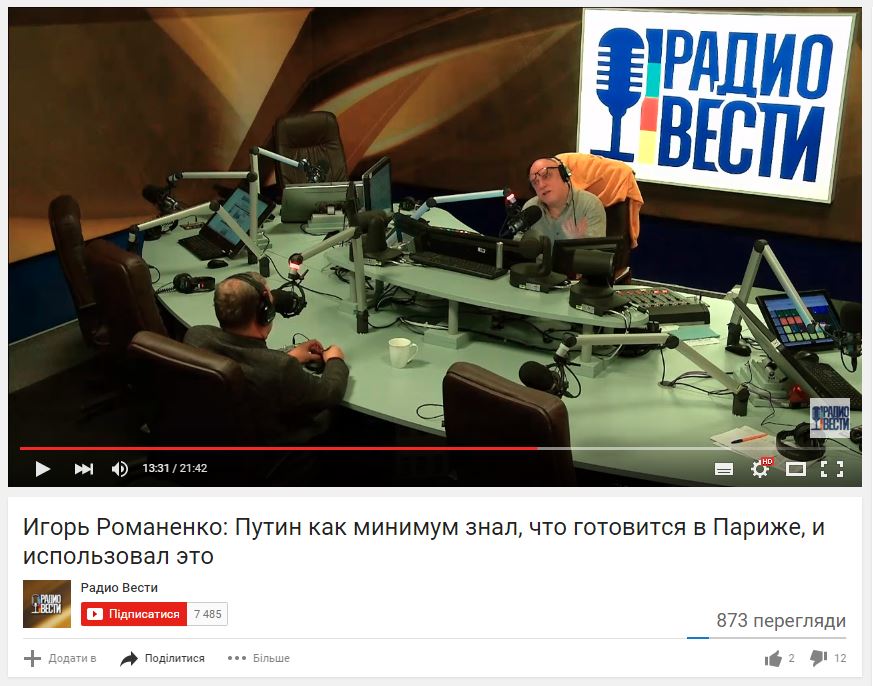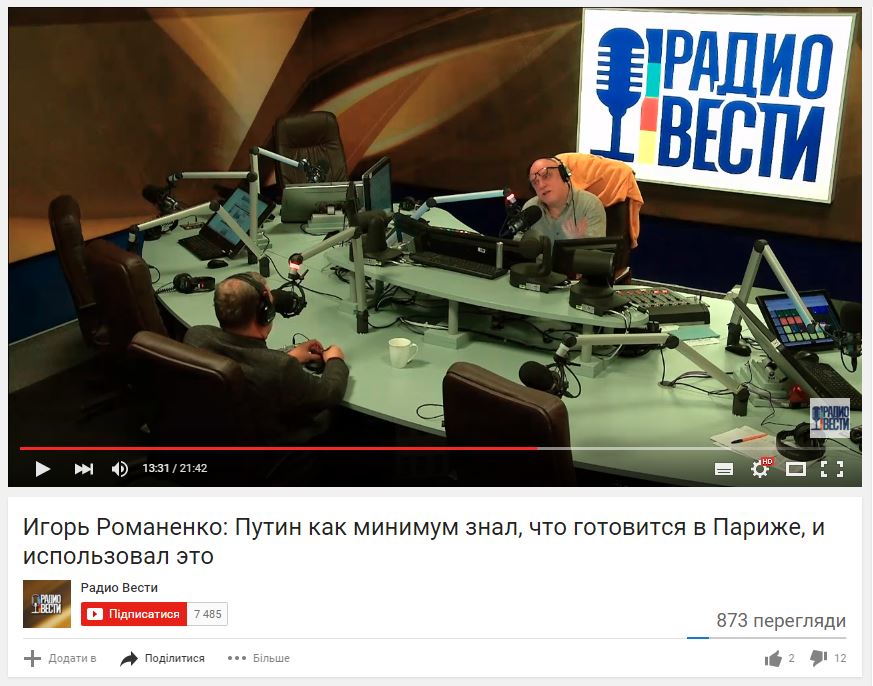 The story is misleading and takes a phrase completely out of context.
This fake was also reposted by PravdaNews.info.