Russian publications Politnavigator and Imag.One disseminated stories last week claiming the Ukrainian Foreign Ministry admitted that the inhabitants of Crimea, a Ukrainian peninsula that Russia occupied and annexed in 2014, "were lost to Ukraine forever". The claim is allegedly based on an interview that Ukraine's Foreign Minister Dmytro Kuleba gave to the Krym realiyi (Crimea realities) television program.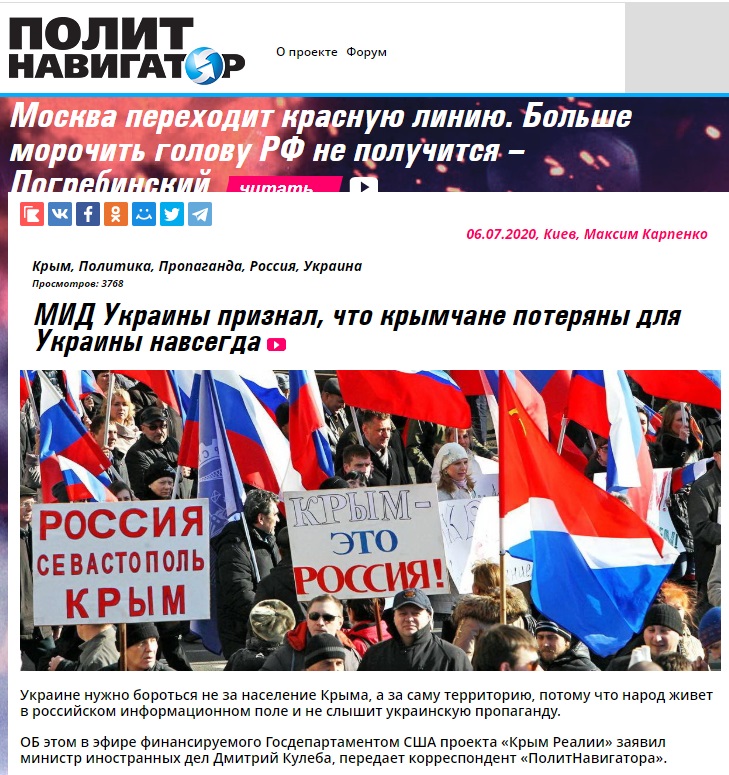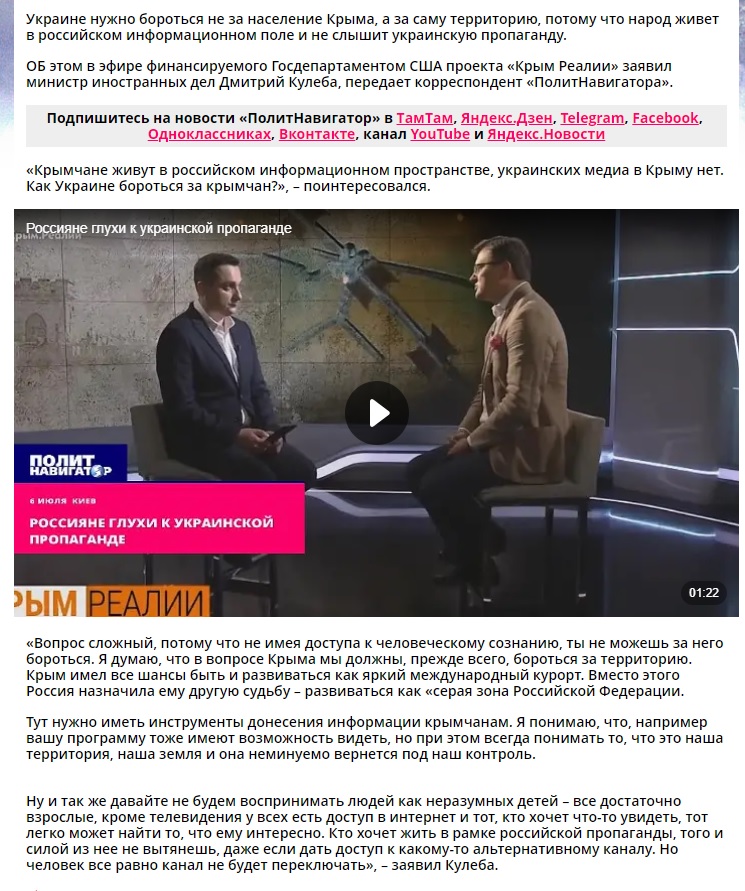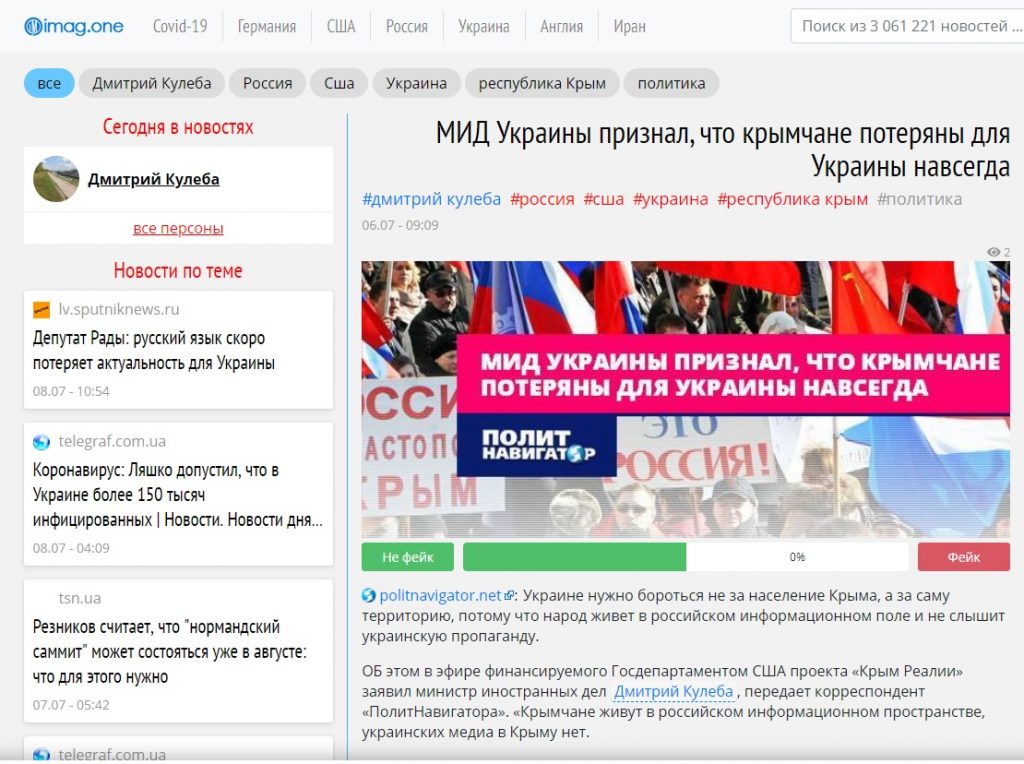 Politnavigator claims that Kuleba believes the Crimean population is lost to Ukraine and therefore it is necessary to fight not for the Crimean population but for the territory itself. "Ukraine must fight not for the population of Crimea but for the territory itself, because the people are living in the Russian information space and do not hear Ukrainian propaganda" Politnavigator claims Kuleba said.
Politnavigator further quotes Kuleba as allegedly saying the following: "This is a complicated question because without having access to human awareness you cannot fight for it. I think that in the issue of Crimea we must first of all fight for the territory. Crimea had every chance to develop into a vibrant international resort. Instead Russia assigned it a different fate, to develop as a gray zone of the Russian Federation".
We listened to the Crimean Realities interview in order to determine whether Minister Kuleba actually said, what Russian propaganda claims he did. As is usually the case, the reality and Russian media claims are completely different things and Politnavigator's claims are downright false.
First of all throughout the entire interview Dmytro Kuleba never once says that the Foreign Ministry considers Crimea "lost to Ukraine". Furthermore, he never says that Ukraine "does not need to fight for the population of Ukraine".
In the interview Kuleba is asked how Kyiv should fight for the hearts and minds of Crimeans who "live in the Russian information space without any access to Ukrainian media". Kuleba responds that this is difficult to do since Ukraine does not have access to the Crimean residents' awareness, therefore it is necessary to fight for the territory itself.
Russian media once again took the words of a Ukrainian politician completely out of context, distorted them to fit a desired Kremlin narrative and made up conclusions that he did not draw.