Russian and Ukrainian falsely reported that the General Staff of Ukraine had extended the term of service for current conscripts until October 31 2015, as opposed to what the law specifies as September 2015.
This was initially published by Ukrainian news agency UNN and then quickly picked up by such Russian news services as Vzgliad, TASS, and the Russian bureau for Euronews. It was republished by the separatist site Russkaya Vesna and Ukrainian sites such as Mirror Weekly and 24tv.ua.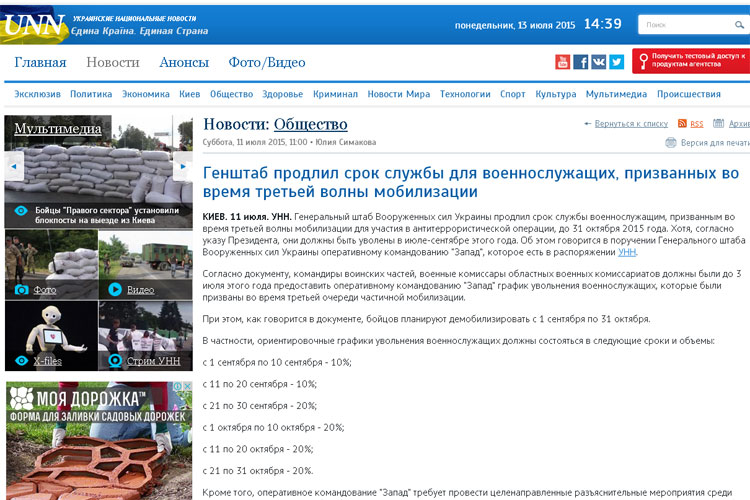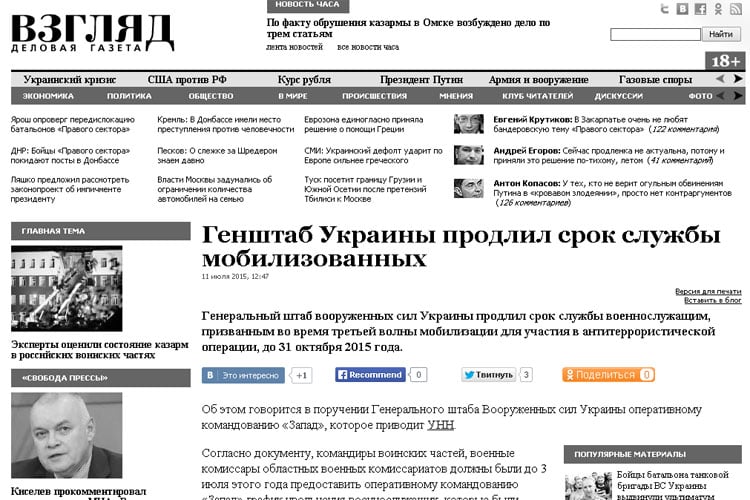 UNN cites as its source a certain "order" extending mandatory service by the the General Staff. Though the news agency claims to possess this document, it provides no reference numbers and has not made a copy available.
Ukraine's Ministry of Defense immediately refuted the report, stating that the current conscription terms and timeframes are directed by Ukrainian law and that the current term ends September 2015.
It is important to note that directives by the the General Staff cannot take precedence over Ukrainian laws and presidential decrees. This means that they do not even have the authority to change conscription service schedules, even if they want to.