Pro-Kremlin media and local media in the Russian occupied parts of eastern Ukraine are busy spreading fakes claiming that coronavirus has spread among Ukraine's military and that is why there will be no Ukrainian military offensive. According to Ukraine's Joint Forces press service, Covid-19 has not been found among Ukraine's armed forces and there are no outbreaks of flu or SARS.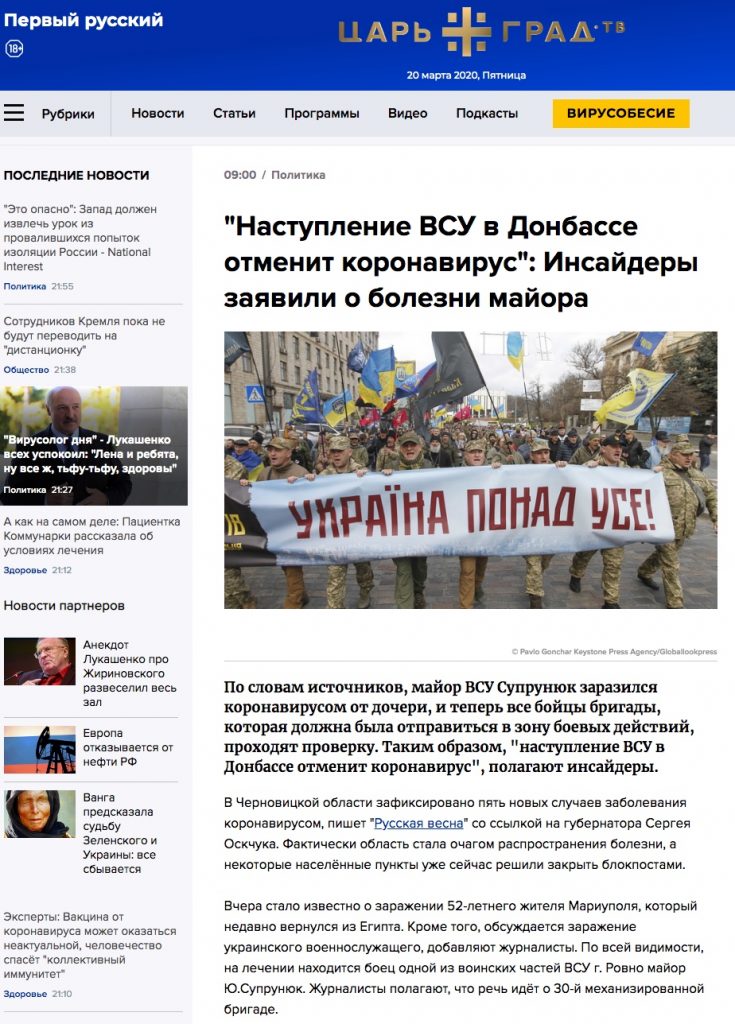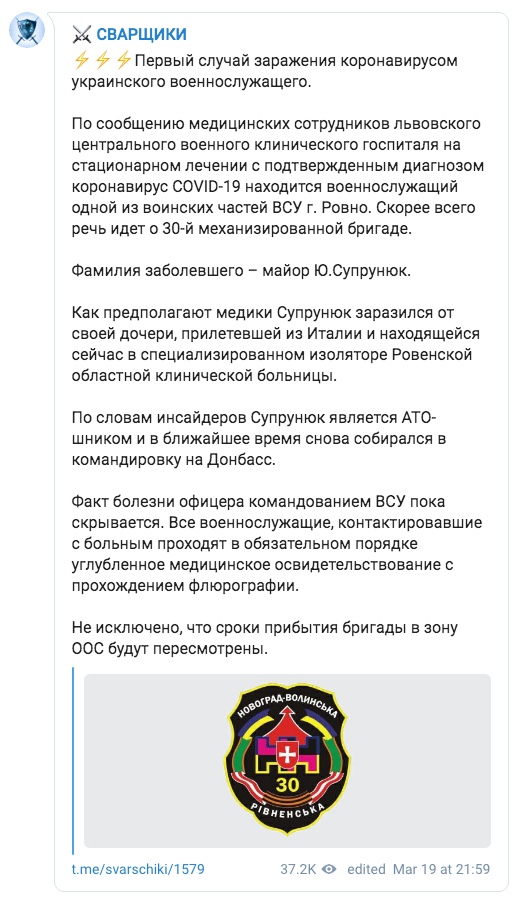 The Russian monarchist and orthodox site Tsargrad claims that a certain Major Supruniuk from Ukraine'30th motorized brigade was infected with the coronavirus by his daughter and now all the soldiers in the brigade are being tested for the virus. The daughter, who recently returned from Italy, is being treated in a hospital in Rivne, northwestern Ukraine. The brigade was to be deployed to the war zone, but now the coronavirus has cancelled the planned offensive, Tsargrad alleges.
This fake was picked up by anonymous Telegram social media accounts and by pro-Kremlin sites such as Khvylia, Russkaya Vesna, Regnum.ru, Donbasstoday.ru and others.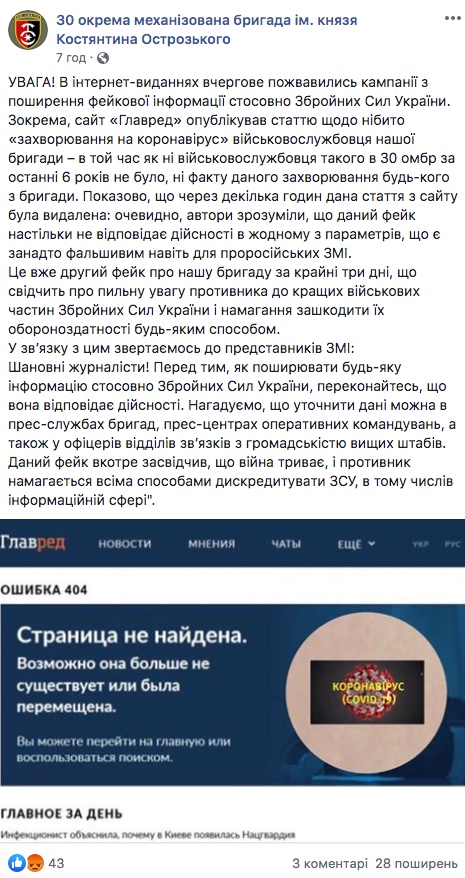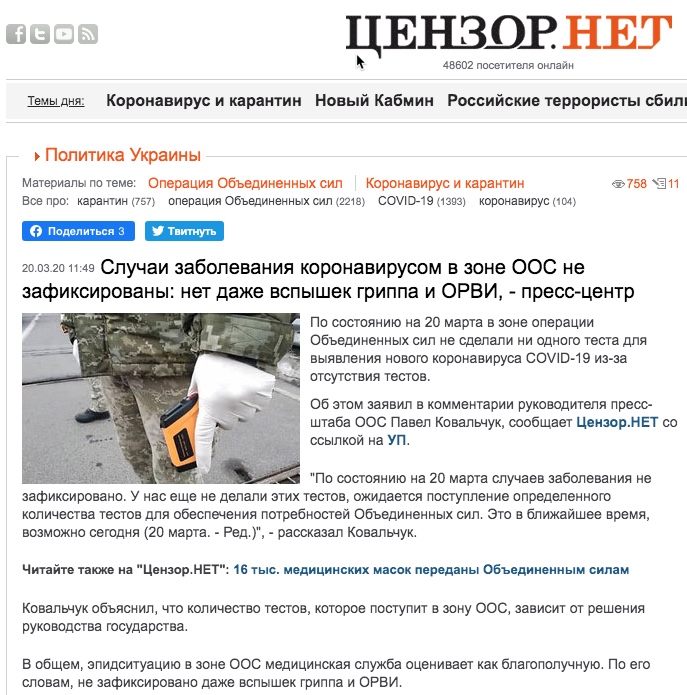 The 30th brigade has issued a statement addressing the fake, saying that over the last six years there has been no serviceman called Supruniuk in its ranks and no soldier has come down with the coronavirus.
Rivne regional administration deputy chairman Ihor Tymoshenko debunked Russian media claims about a coronavirus patient is being treated in a Rivne hospital and noted that there are no known cases of Covid-19 in Rivne province to date.
Ukrainian Military Press Service director Pavlo Kovalchuk told the Ukrainska Pravda online newspaper that no Covid-19 tests had been carried out among Ukraine's military as of March 20. Kovalchuk said there was no flu or SARS among the soldiers and overall there were no signs of an epidemic among Ukraine's military.