On May 19, the Russian news service Russia Today falsely claimed that a new law banning the symbols and promotion of Communism and Nazism in Ukraine also included prohibitions against quoting certain officials. They based this news on the article of the Ukrainian newspaper Vesti.
RT stated that most notably, the alleged ban would forbid quoting former presidents Leonid Kravchuk and Leonid Kuchma, and other persons holding high positions in the Soviet Union until 1991. "Public use of quotations of communist leaders is prohibited for media, due to the literal reading of the law. Media also cannot site modern politicians – Anatoliy Matvienko, Ivan Kirilenko and even Andriy Kozhemyakin, a young man who served in KGB (Committee for State Security)," the last paragraph of the article claims.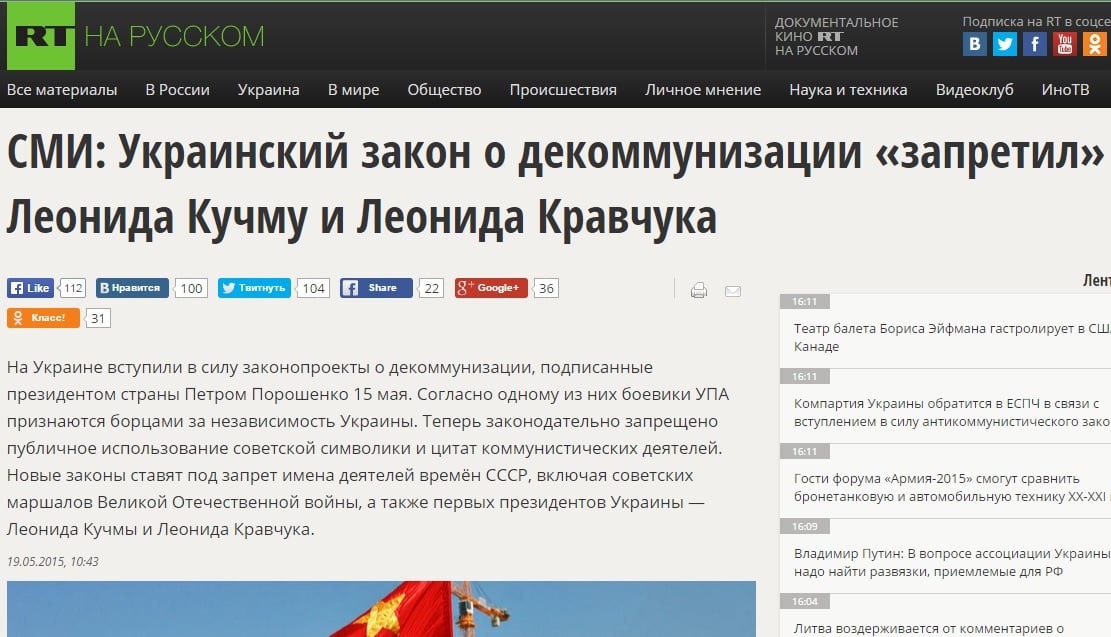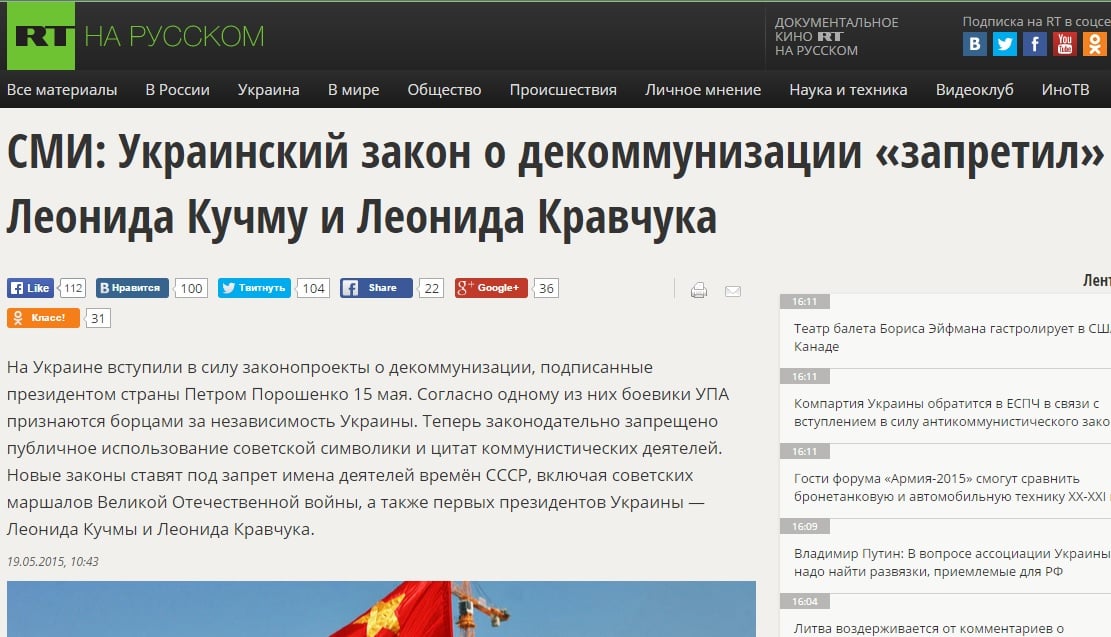 However, Russia Today, having reprinted an article from Vesti didn't include in the text the penultimate paragraph which contains comments of Vladimir Vyatrovich, one of authors of the bill. The Director of the Institute of National Remembrance said that "this refers only to quotes which justify a communist regime, and naturally, neither Kravchuk, nor Kozhemyakin say it."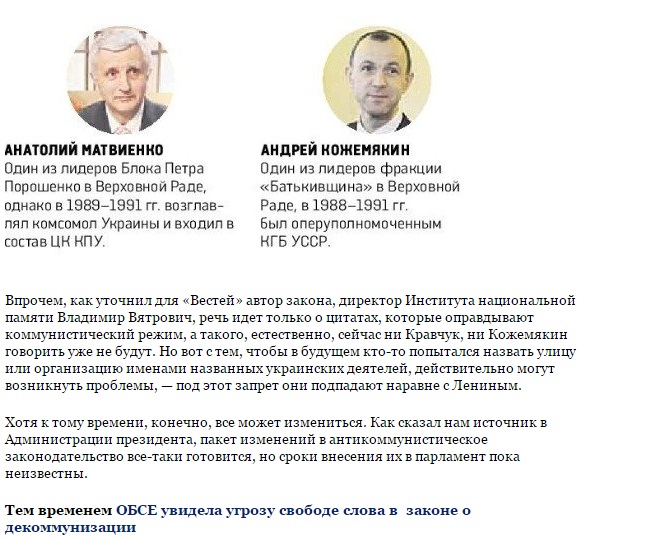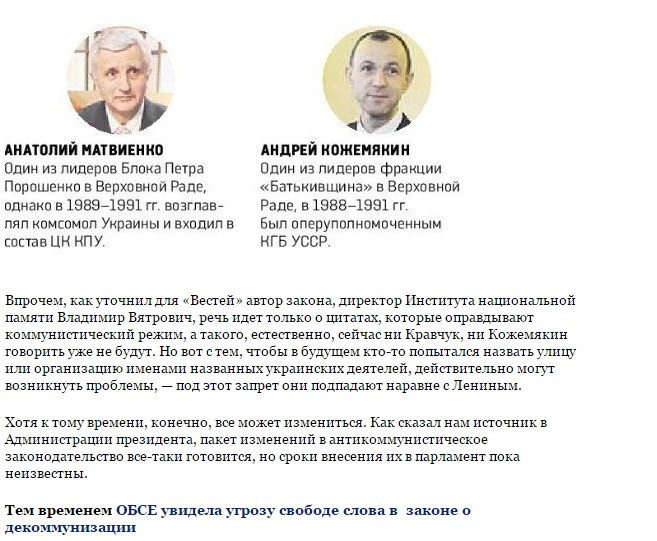 Thus, ignoring the paragraph with Vyatrovich's comments, the authors of the Russia Today article presented an incomplete and distorted account of the law.
The so-called "decommunization laws" (#2538-1, #2539, #2540, #2558) were adopted by the Verkhovna Rada on April 9, 2015, and signed by the President on May 15. According to the law in question, the propaganda of totalitarian regimes and their symbols can be grounds for halting their activities or refusing the registration of a firm, a political party or citizens' organization, and media. Additionally, it obliges Ukrainian state authorities to rename regions, districts, cities, and towns that bear the names of events or Communist leaders connected with Holodomor or political repressions.