Russian sites Sovershenno Sekretno (Top secret) and the Federal Investigation Agency.ru published stories featuring what they claim are Ukrainian Security Service documents with instructions for destroying MH 17 crash related evidence.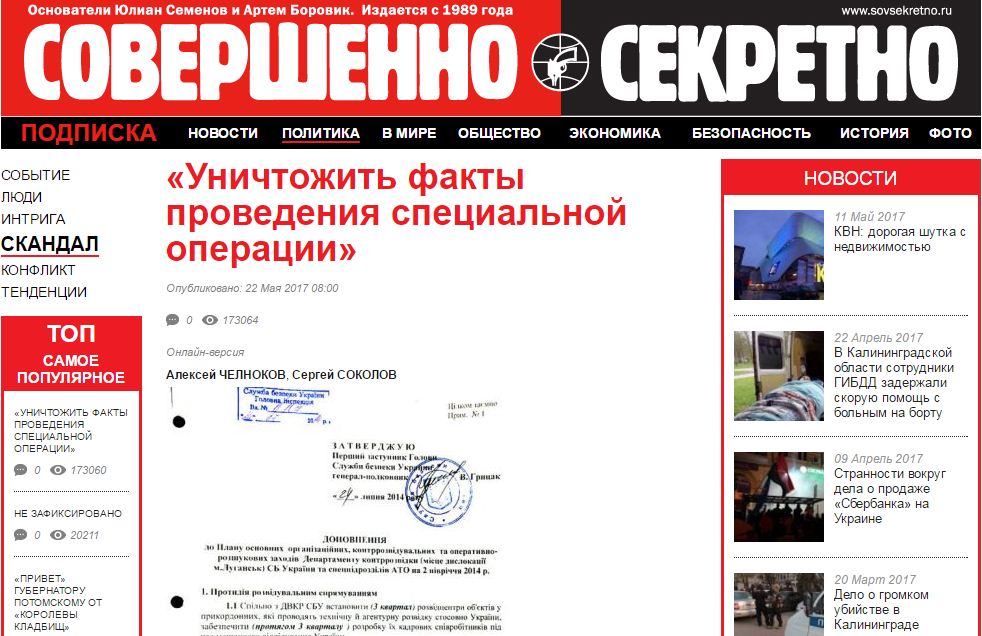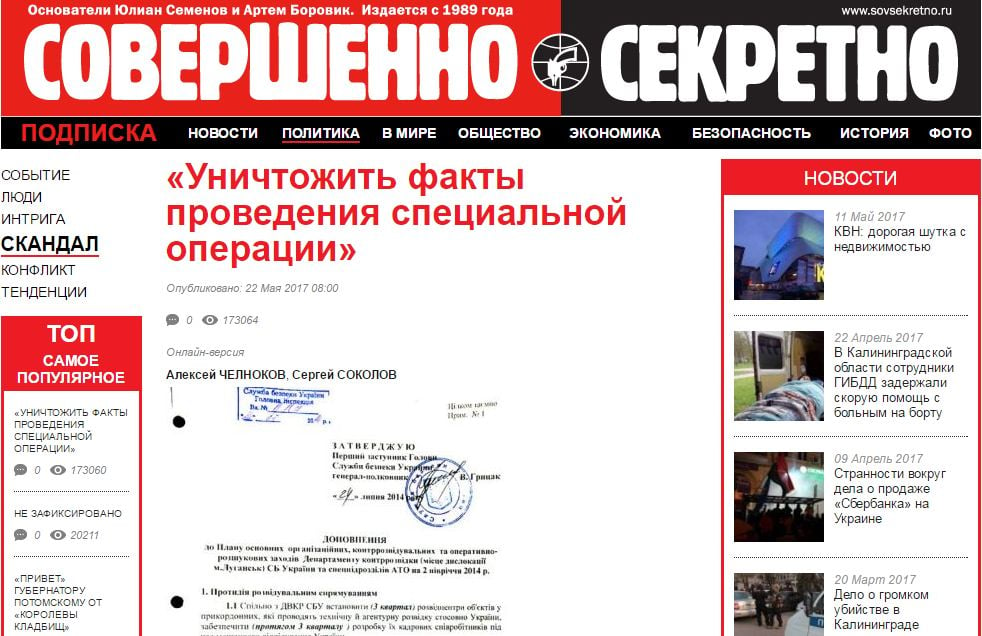 Malaysia Airlines Flight 17 was a scheduled passenger flight from Amsterdam to Kuala Lumpur that was shot down on July 17, 2014, by a Russian Buk surface to air missile over territory in eastern Ukraine occupied by regular Russian and pro-Moscow separatist forces.
While thorough international investigations have shown that the missile that killed 298 civilians and flight crew, including 80 children, was fired by pro-Kremlin forces, the fake Russian story was intended to suggest Ukrainians had done it and were trying to cover their traces.
This latest fake was reprinted by several other Russian propagandist media, among them Lenta.ru, the Vzglyad newspaper, Trud, Sputnik and others. Even the Russian embassy in Canada featured the fake documents in a tweet.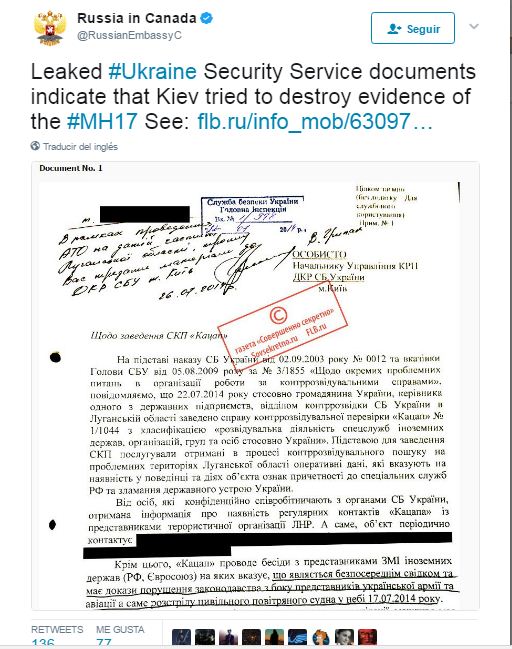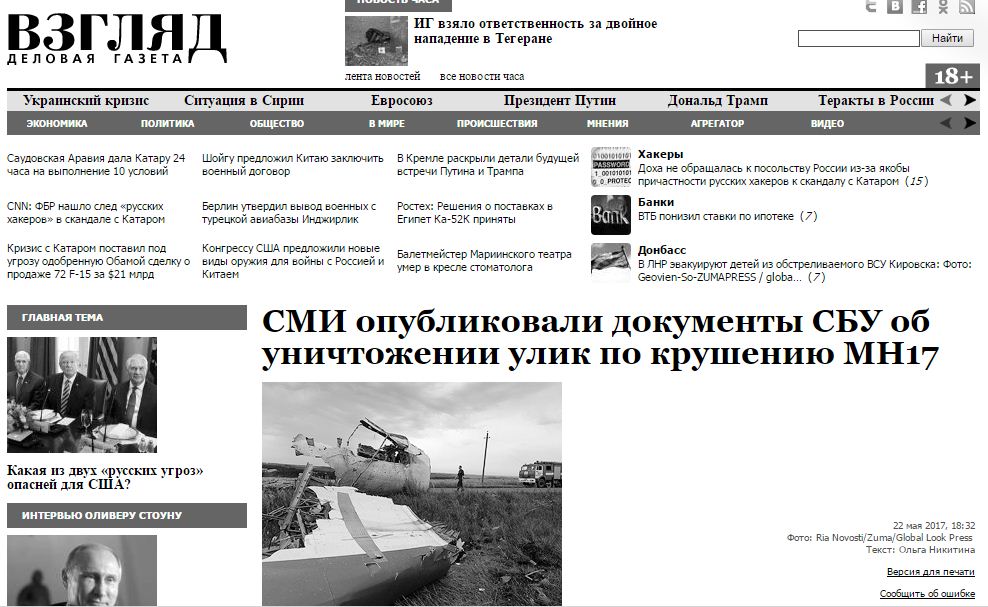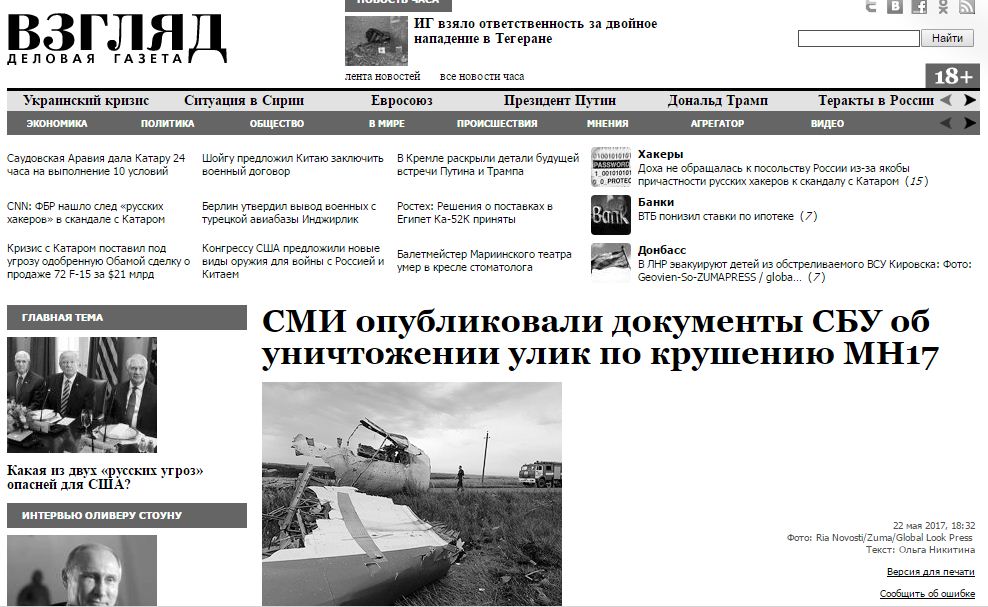 Four photocopied sheets in Ukrainian are filled with grammatical errors and spelling mistakes, showing that the Russians who forged it had a bad command of the Ukrainian language. One of the most glaring errors is the code name of the alleged special operation – Katsap, a Ukrainian derogatory term for Russians. We've underlined the errors in red. Several Ukrainian activists have pointed out other blunders in thesefake documents in their Facebook posts.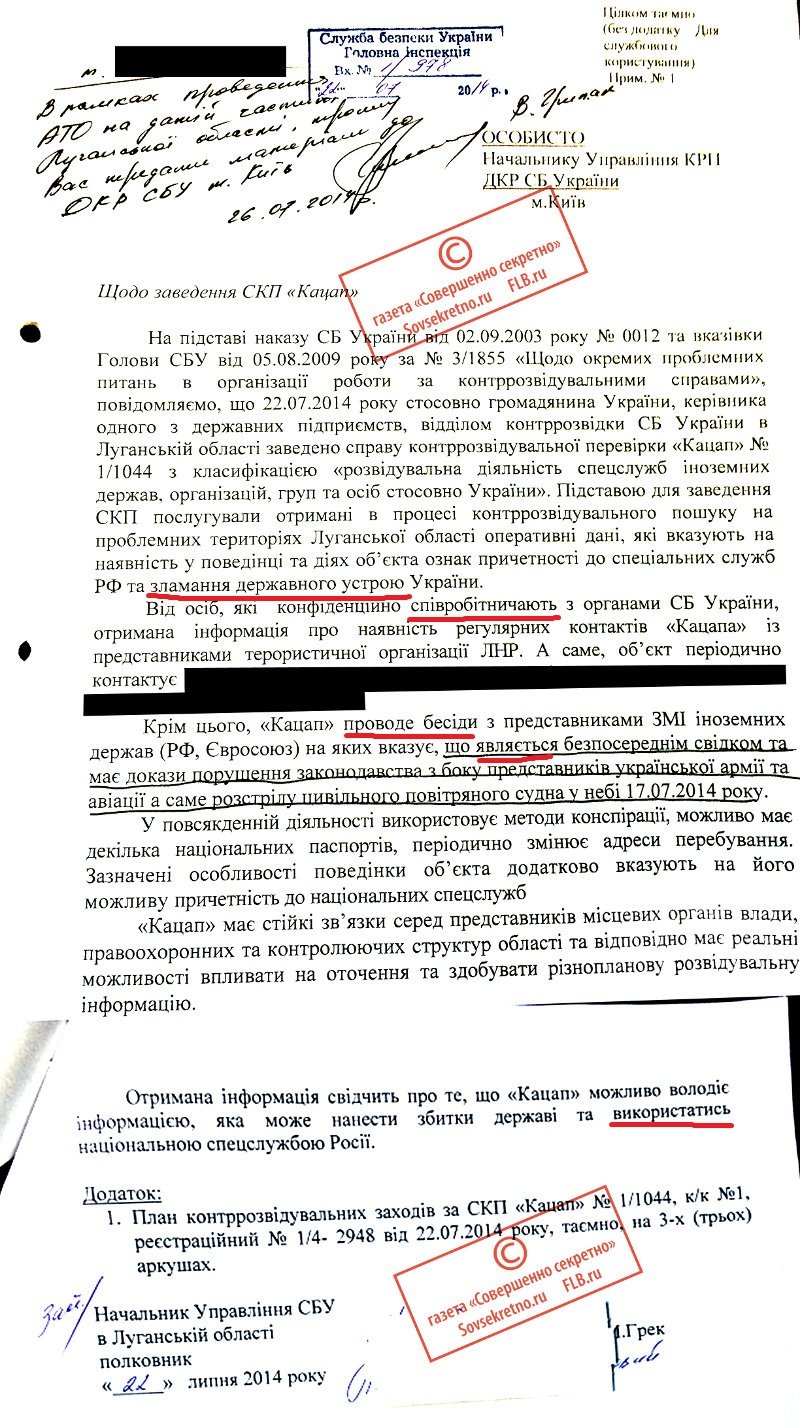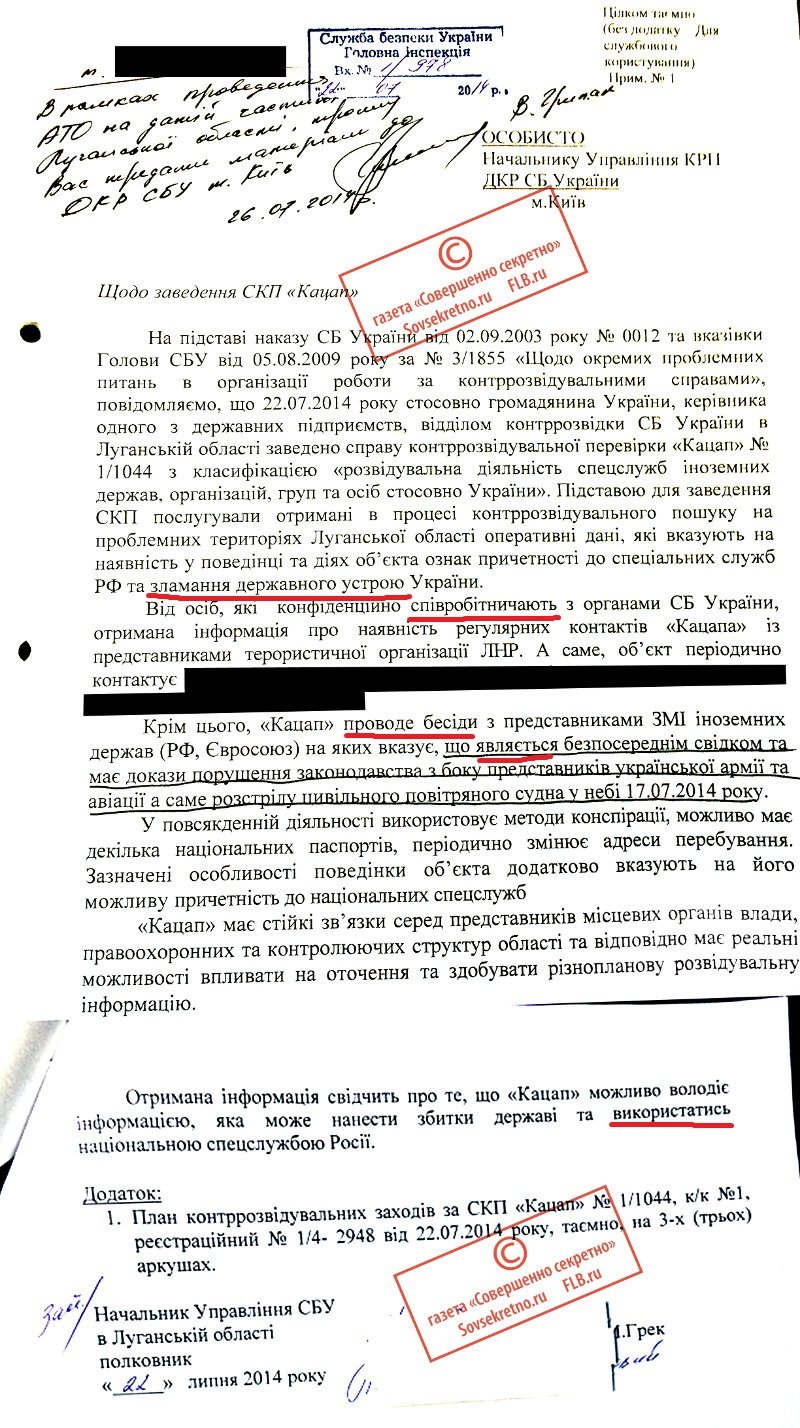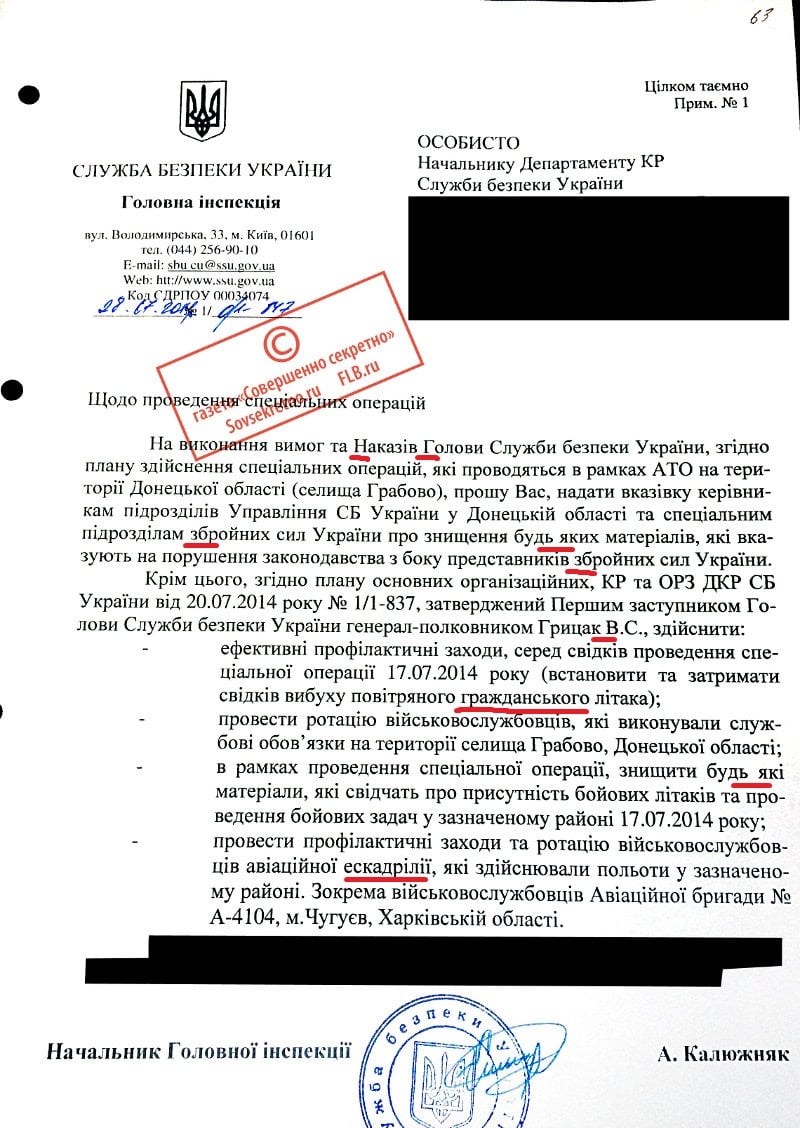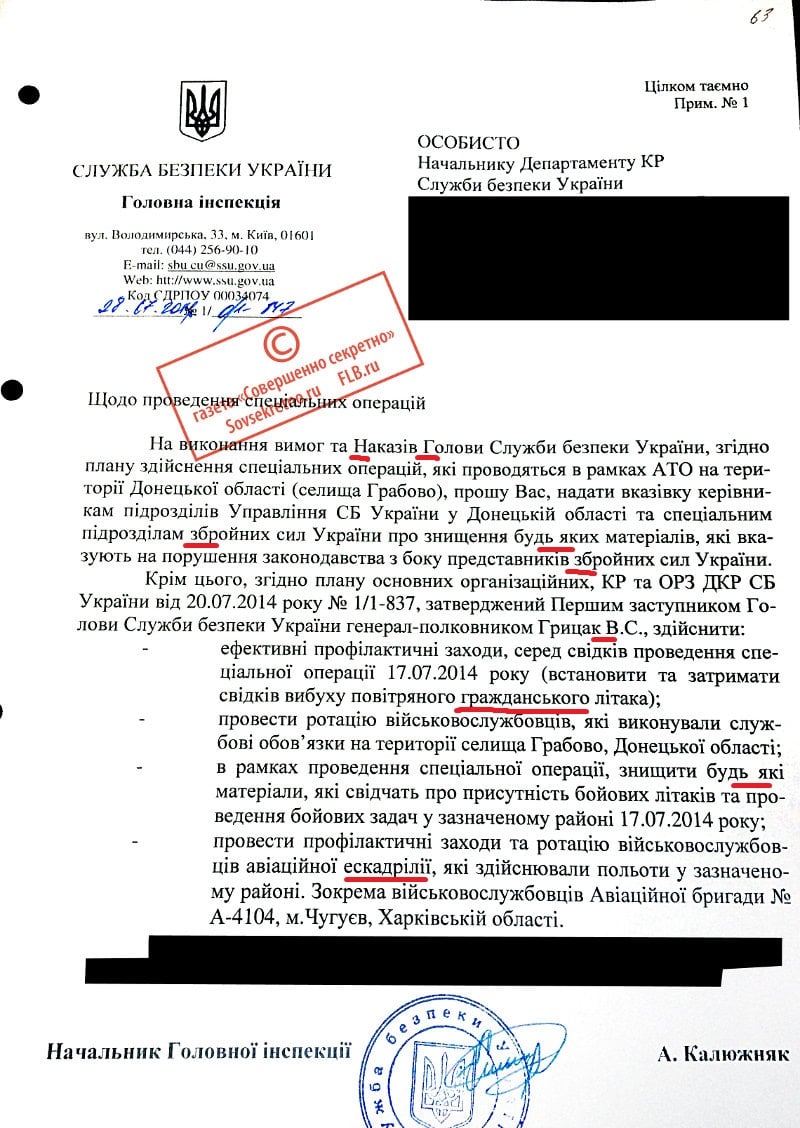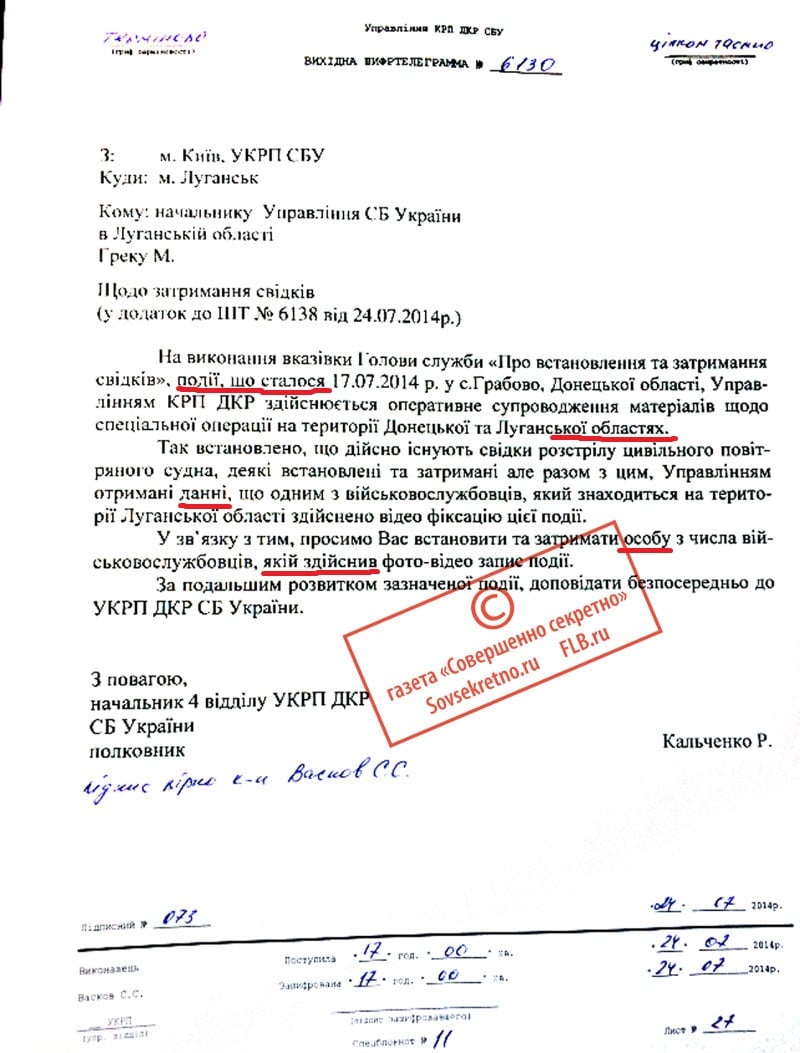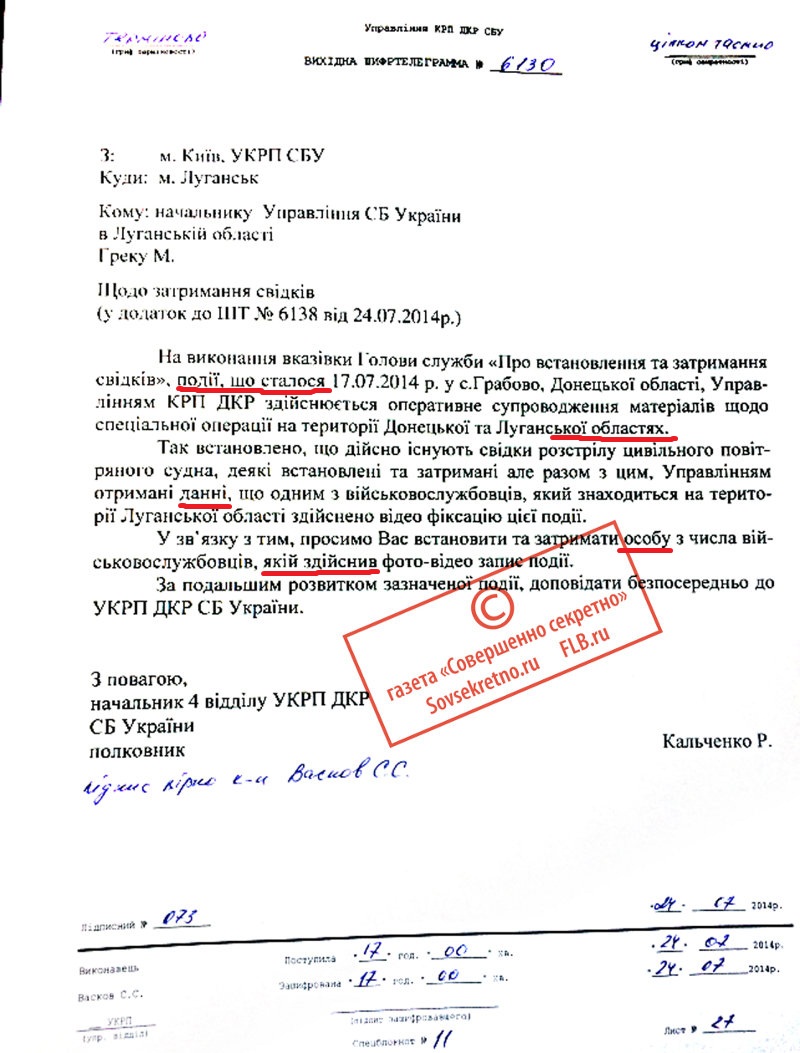 Ukrainian Security Service spokeswoman Olena Hytlianska called the documents outrageous fakes, the names featured on the alleged documents are fictitious and the departments simply do not exist, she said.