Citing a Bavarian newspaper, last week scores of pro-Kremlin media claimed that Ukraine would accept 20,000 refugees instead of Germany with headlines such as Why does Poroshenko need militants from Asia and Africa?
Citing a German publication called Kraichgau News, Russian media claim that by the end of 2018 Ukraine will accept no less than 20,000 refugees most likely those who are currently in Bavaria. This deal allegedly resulted from an agreement with Ukraine's Interior Ministry and its German counterpart and Ukraine is actively preparing for the reception of such a large number of people.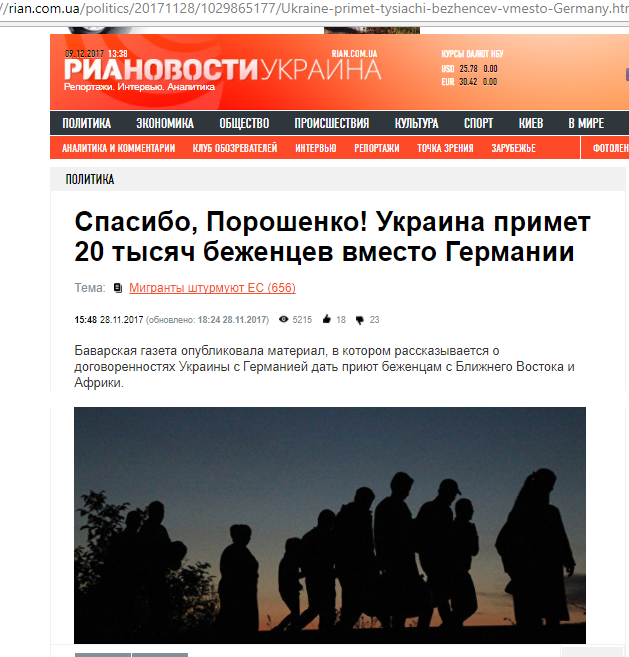 This fake began to be widely republished in Russian media during the recent EU Eastern Partnership summit at the end of November. The Eastern Partnership is a European Union program launched in 2009 in the framework of European Neighborhood Policy and addressed to six countries in Eastern Europe: Armenia, Azerbaijan, Belarus, Georgia, Moldova and Ukraine.
Kraichgau News is neither Bavarian nor is it a newspaper. It is an internet portal where anyone can post their information based in the Baden-Württemberg area. A user calling themselves Kerstin Neumann who wrote the article that Russian media cite registered with the Kraichgau News portal one day before publishing her fake story on November 1.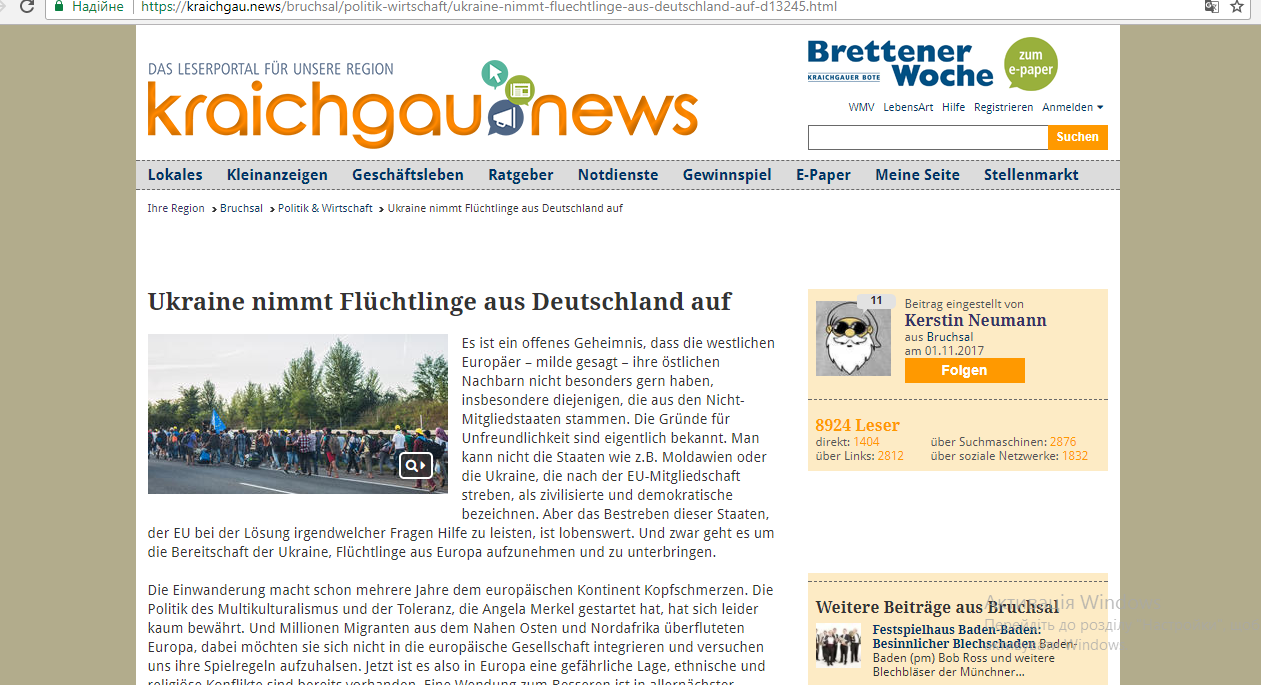 Replying to StopFake's inquiry about these claims, Ukraine's Interior Ministry confirmed that German diplomat  Dorothea Metschkowski. who specializes in human rights, recently presented a human rights project in Kyiv aimed at fostering tolerance towards refugees in Ukraine. All other claims about refuges are patently false, the ministry said.
While Ukraine is actively cooperating with Germany on human rights issues, there is no agreement between Ukrainian President Petro Poroshenko and German Chancellor Angela Merkel regarding refugees.