A self-proclaimed Luhansk People's Republic (LPR) representative announced that the Ukrainian government has decided to conscript suspects who are being investigated by the authorities into contractual military service.
According to LPR militia representative Igor Yashchenko the Ukrainian government is forced to do this because there is a shortage of men willing to serve in the Ukrainian armed forces.
Convicted criminals and suspects under investigation will be organized into separate military units, claims Yashchenko.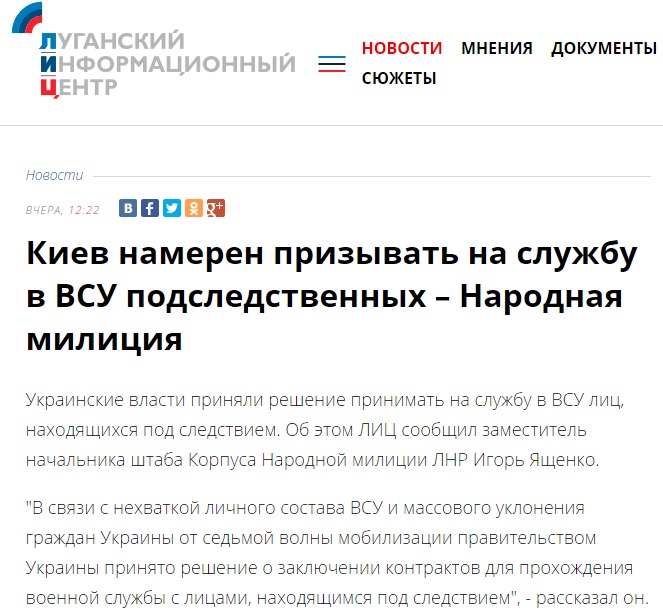 Many pro-Russian web sites such as Ukraina.ru, Novosti Luhanska, Novorus and others immediately reprinted this claim.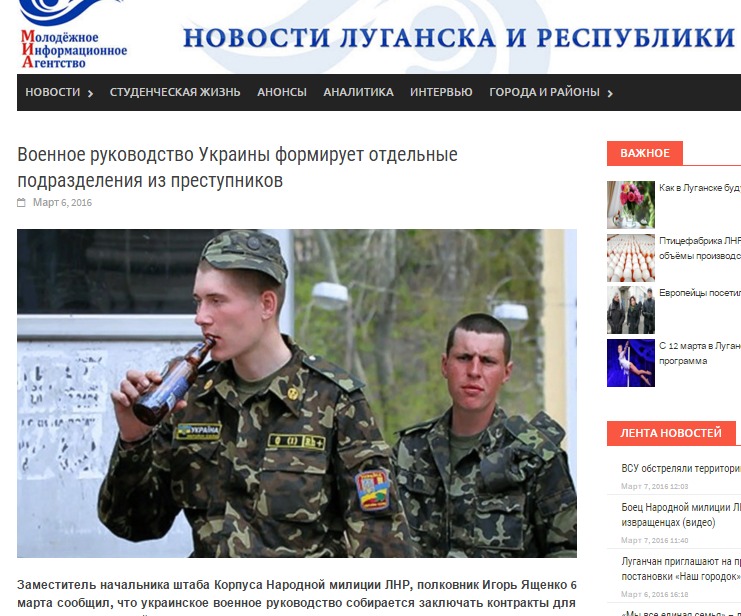 Ukrainian law does not permit suspected criminals under investigation to serve in the armed forces; this is also reinforced by a Ministry of Defense resolution.
Ukraine's elite National Guard also announces on its official website that individuals who are under pre-trial investigation or whose cases are in litigation are not eligible for contractual military service.

Ukraine has yet to begin its latest round of troop mobilization. Ukrainian armed forces have grown considerably since the Russian supported war in eastern Ukraine began and the country does not have a shortage of troops. Ukraine has also increased the salaries of contract military, further increasing the number of those willing to serve in the country's armed forces, according to both the Ukrainian Defense Ministry and the country's National Security Council.