Last week Russian media such as NTV, Ukraina.ru, RIA Novosti and others featured stories claiming that the Ukrainian government would be forcing all residents of annexed Crimea and occupied Donbas territories to request pardons for supporting the separatist cause and ask for forgiveness.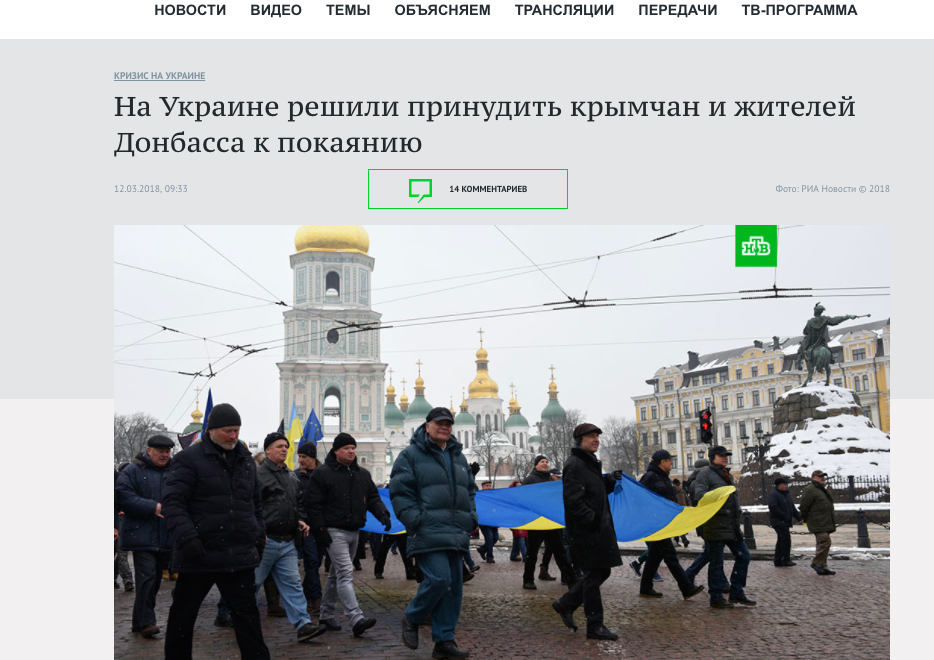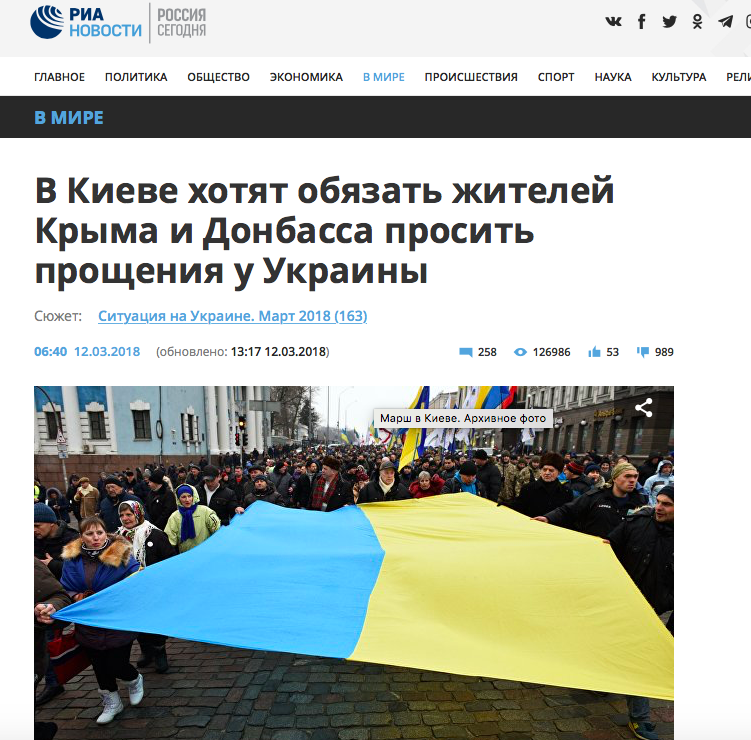 Former Ukrainian MP Andriy Senchenko, director of the Sila Prava (Strength of Law) NGO published the text of his draft law on pardoning those Ukrainian citizens who during the period of Russian aggression and occupation of Ukraine committed unlawful acts in support of Russia and to the detriment of Ukraine, acts which carry criminally liability according to Ukraine's Criminal Code.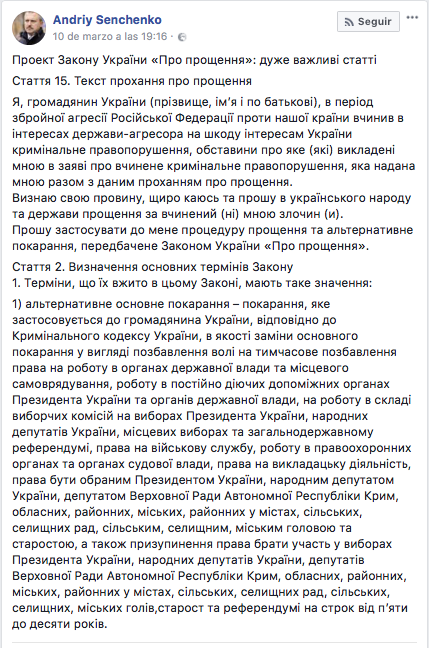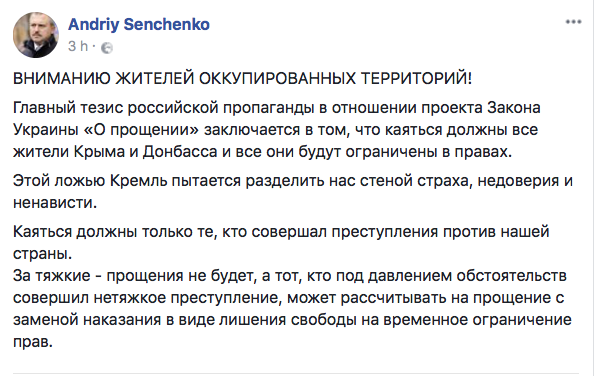 Senchenko dismissed the fake Russian media claims about his draft law and pointed out that their main lie is that all Crimea and Donbas residents must ask for pardons and all will have their rights curtailed accordingly. Only those who committed crimes against Ukraine should repent, grave crimes will not be forgiven, those who violated Ukraine's laws under pressure of circumstance and committed light crimes will be pardoned, Senchenko wrote.
To pardon, or not to pardon is frankly a moot question, because Senchenko is not a member of parliament and his draft law is at this point simply a private initiative. Russian media however conveniently overlooked this salient detail and presented the draft as practically a done deal.
To claim that Kyiv intends to force Donbas and Crimea residents to ask for pardons is mendacity and manipulation at its best, but truth is just a pesky detail for the Russian propaganda machine.