Citing an interview with Ukraine's Minister for Infrastructure, Russian and Ukrainian media reported this week that Kyiv intends to resume train service to Crimea. In fact, the minister did not say anything of the kind and has personally debunked the fake that irresponsible media disseminated without verifying the facts.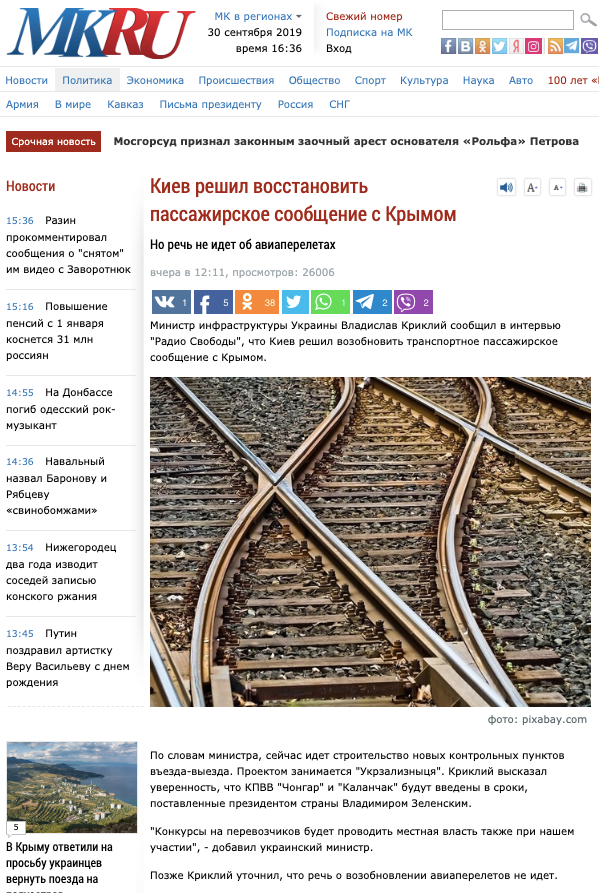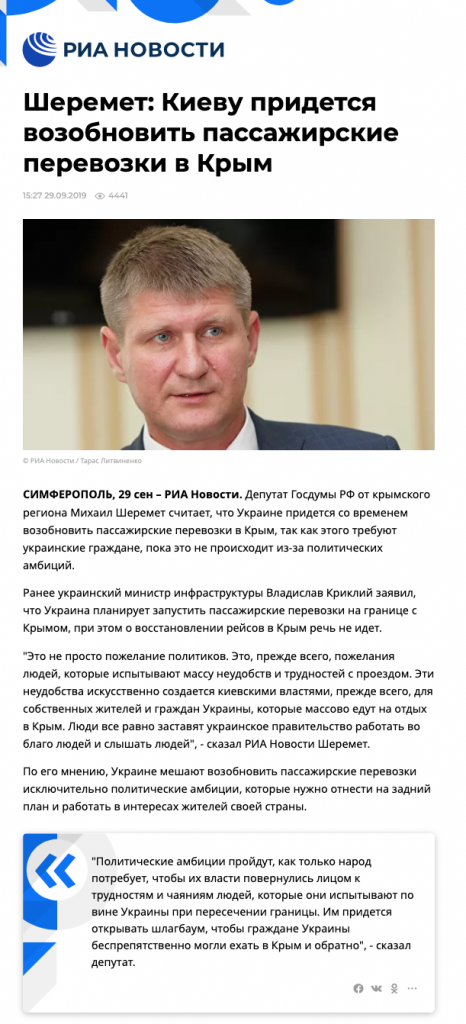 Journalists seriously distorted Minister Vladislav Krykliy's interview to Radio Liberty. Russia's RIA Novosti  went so far as to claim that Ukrainian citizens are demanding that train service to Crimea resume and eventually Ukraine will have to satisfy these demands, but for now this has not happened because of political ambitions.
These inconveniences are artificially created by the Kyiv authorities for their own residents and Ukrainian citizens who go to vacation in Crimea en masse, said Russian State Duma deputy from Crimea Mikhail Sheremet.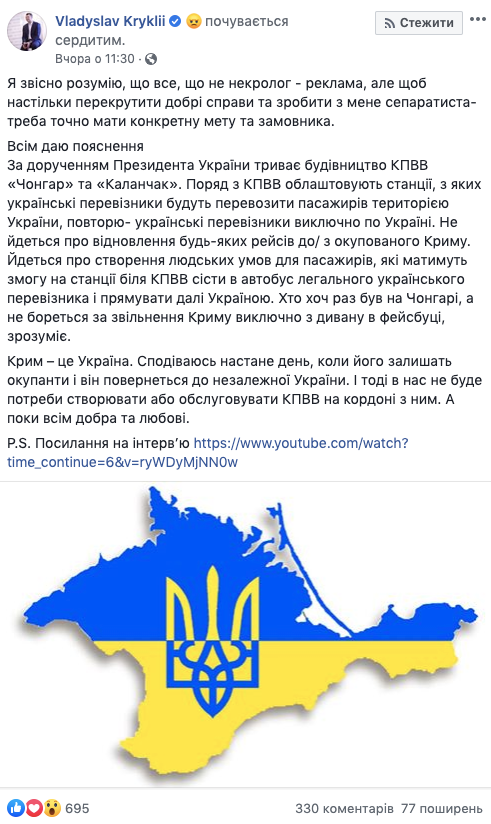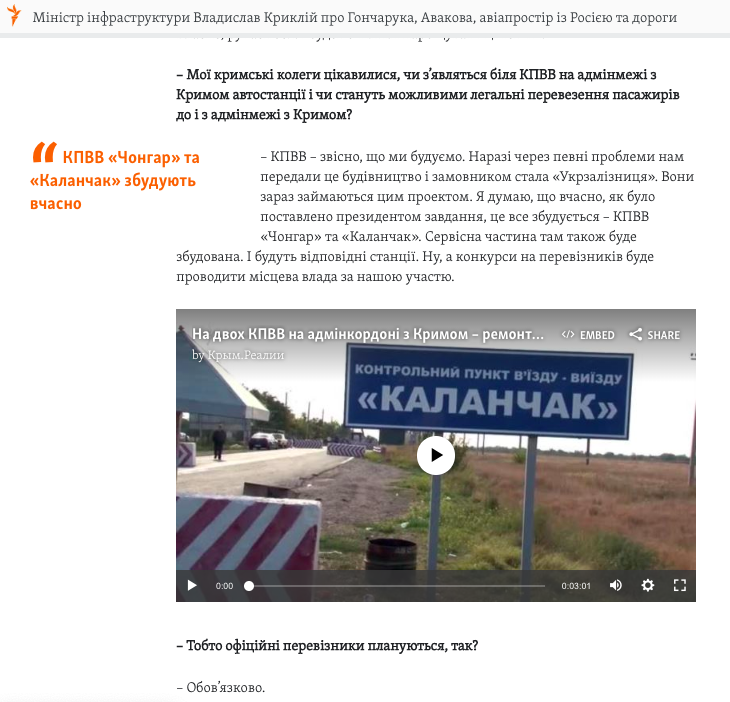 Responding to a question about legal passenger transports to and from the administrative border with Crimea and the need for bus service to and from checkpoints, Minister Krykliy explained that such transports will be developed in the near future. He never once mentioned resuming direct train service with Crimea.
In a follow-up Facebook post Minister Krykliy explained that Ukrainian carriers will ferry Ukrainian customers across Ukraine, the new transportation plan does not foresee resuming any direct flights or train service to Crimea.