Ukraine will immediately begin privatizing agricultural land and cancelling pensions in order to receive the next installment of IMF bailout funds reported Ukraina.ru. The Ukrainian web site Vesti followed suit declaring that the price of the next IMF tranche would be millions of hectares of Ukraine's famous black earth and pensions.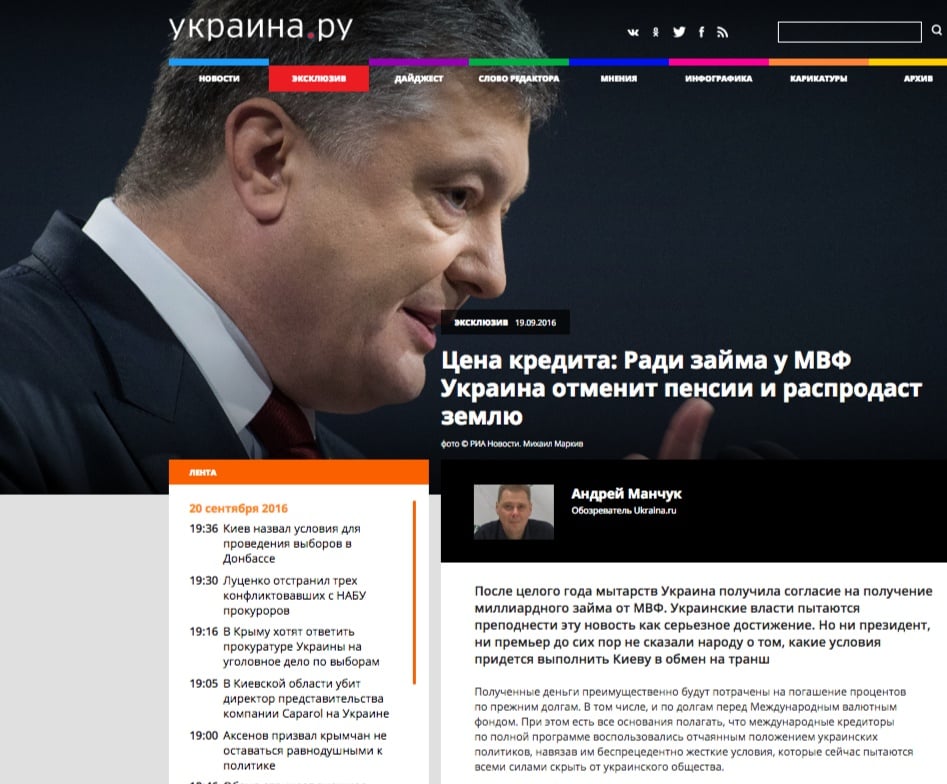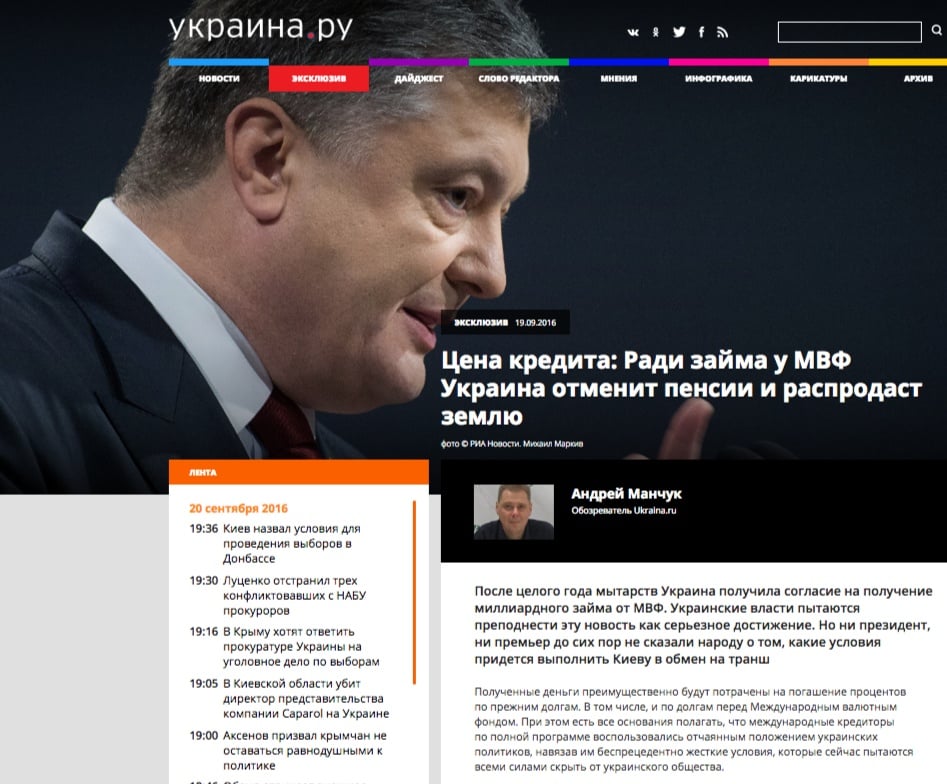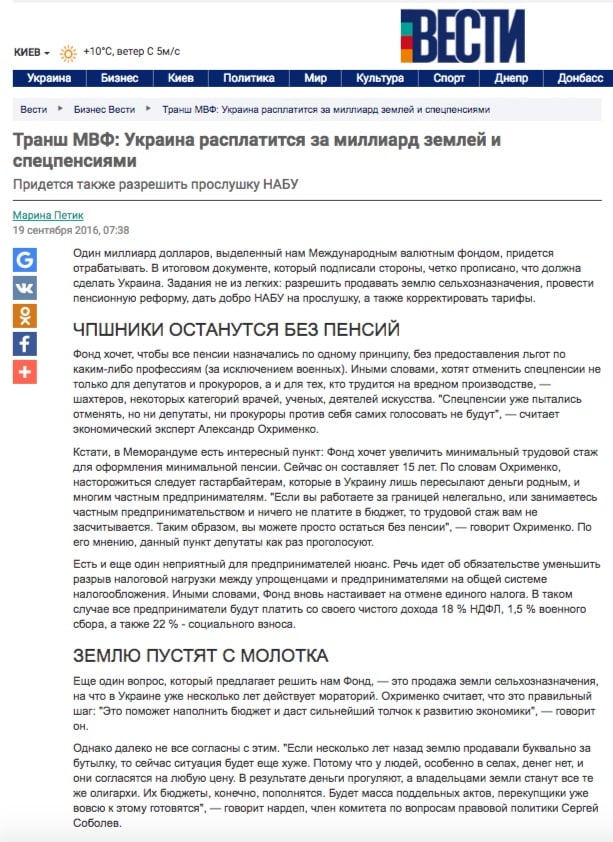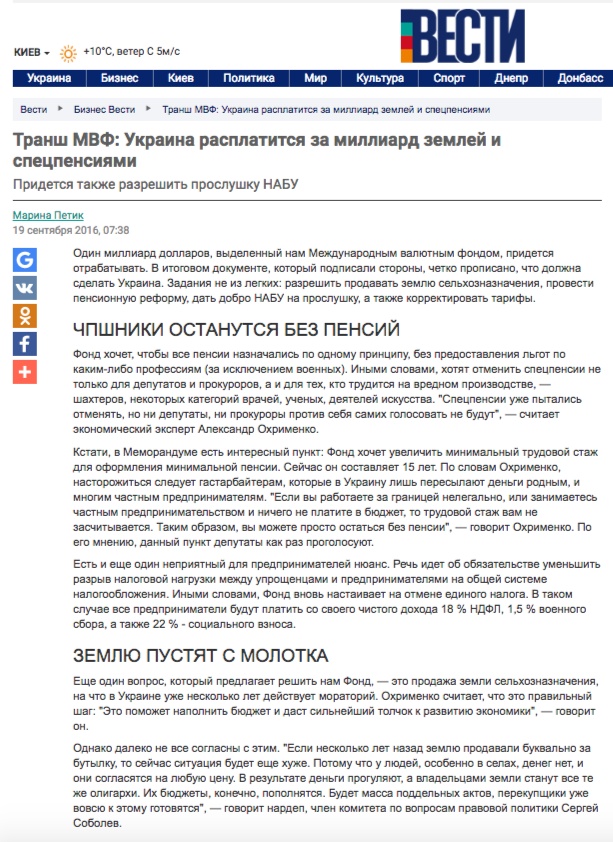 Such claims are completely false, pensions are not being cancelled, the age of retirement is not being raised and agricultural land is not up for sale, however, Ukraine's parliament is poised to pass legislation on pension reform and long term leasing of agricultural lands.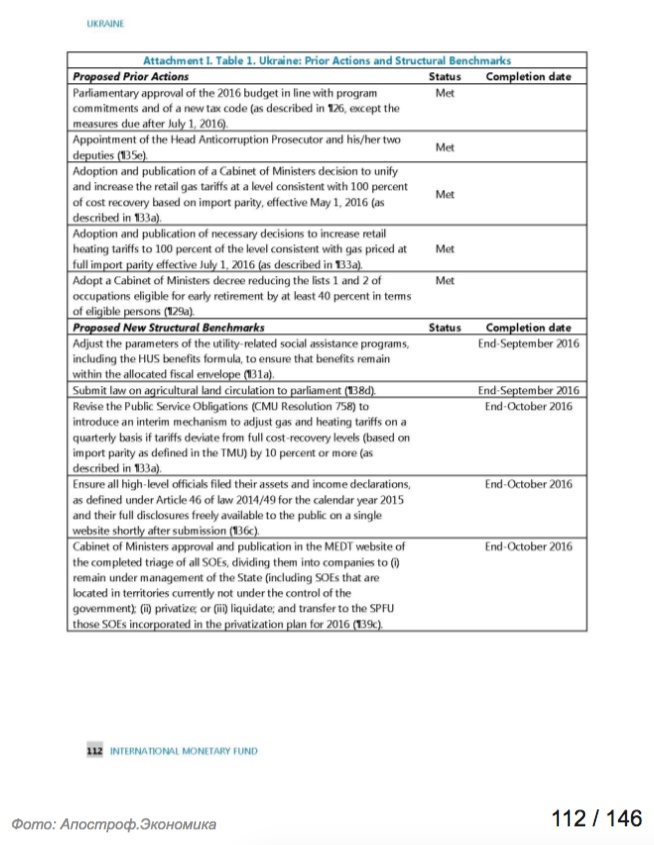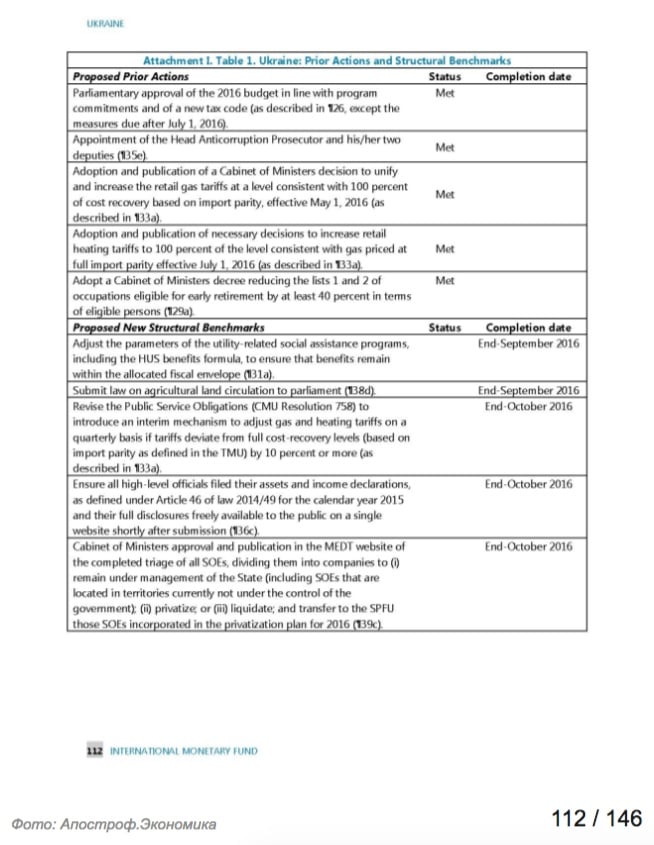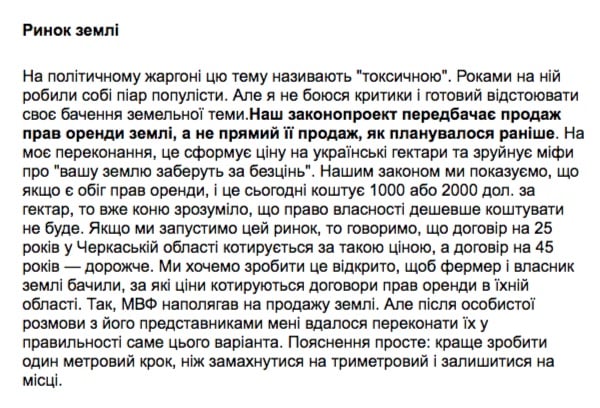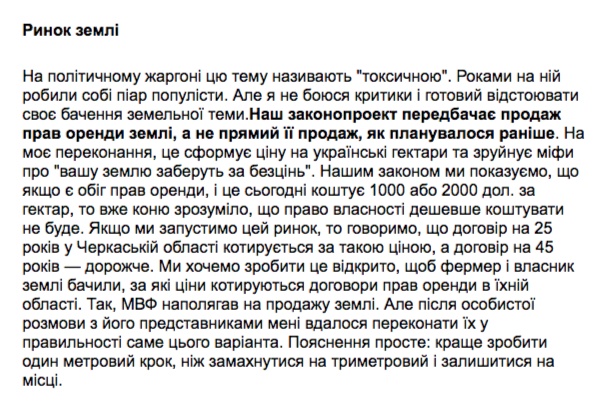 Ukraina.ru claims that scores of European and American companies are interested in buying Ukrainian land. However the IMF-Ukraine memorandum on cooperation only talks about enacting a law on the turnover of agricultural land. According to Ukraine's Agrarian Policy Minister Taras Kutovyi, the draft law does not allow for direct sale of agricultural land but only the sale of rights to lease land.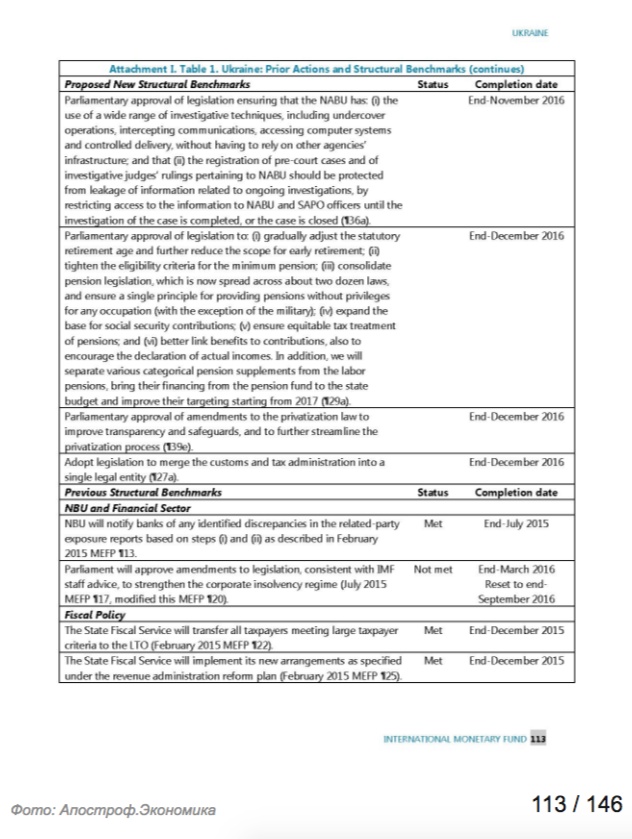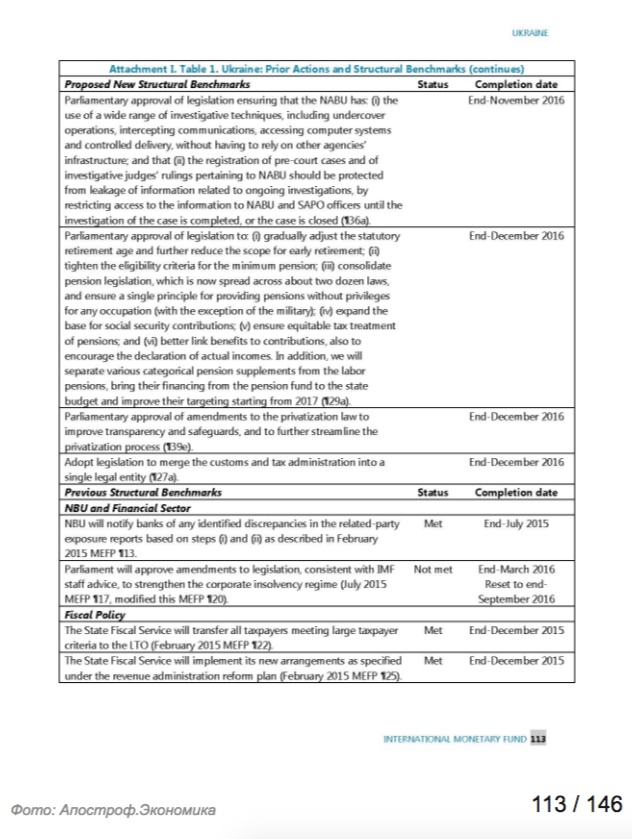 The claim regarding cancellation of pensions is also false. The memorandum refers to pension reform and the adoption of several documents pertaining to that reform.
Ukraine's Prime Minister Volodymyr Groissman also disputed Russian media claims about both the land sales and pension claims.