Ukraine is developing plans for the construction of a canal which should separate the Ukrainian mainland from Russian occupied Crimea, several Russian media announced this week. The alleged canal is planned to cut across the Perekop Isthmus that connects the Crimean peninsula with mainland Ukraine to allow ships to cross from the Sea of Azov to the Black Sea. RIA Novosti, REN TV, Primechaniya, Kryminform and others all reported that Ukraine's state holding company Ukrhidproekt which specializes in hydro construction was developing the project.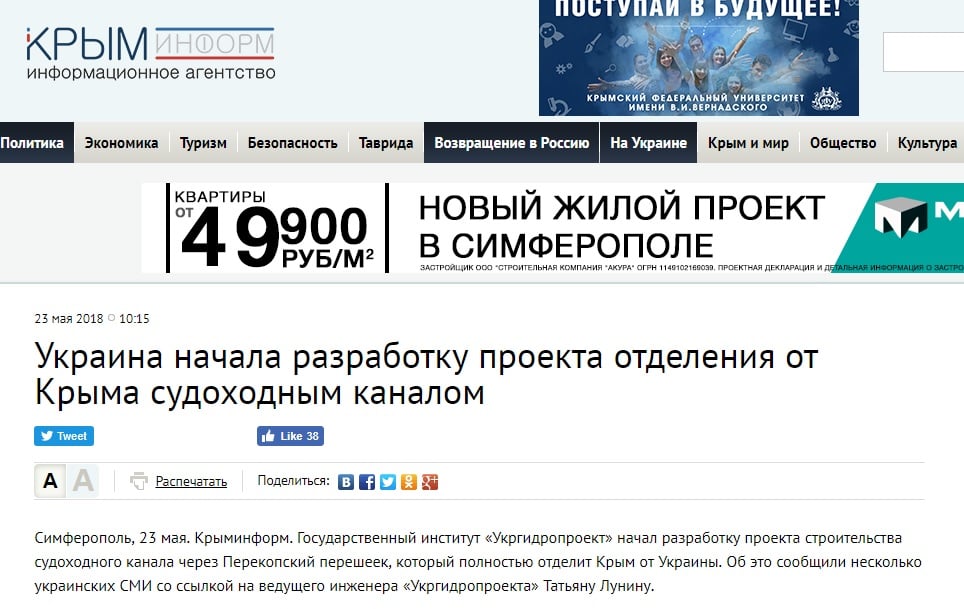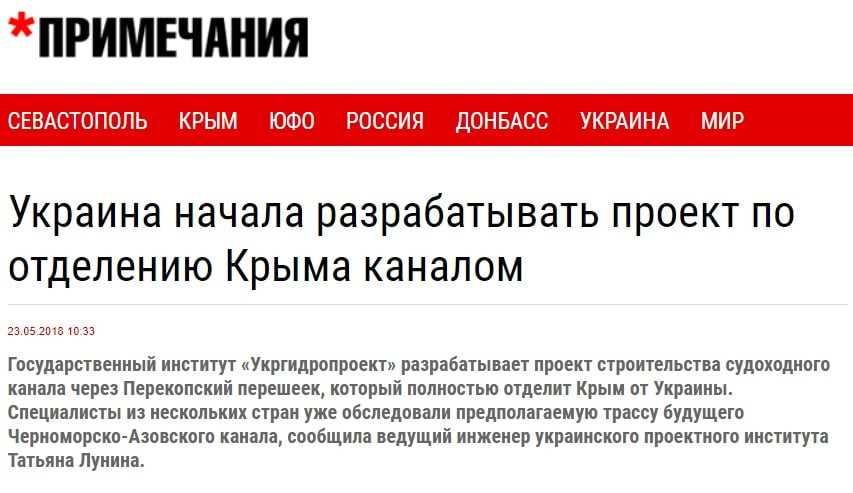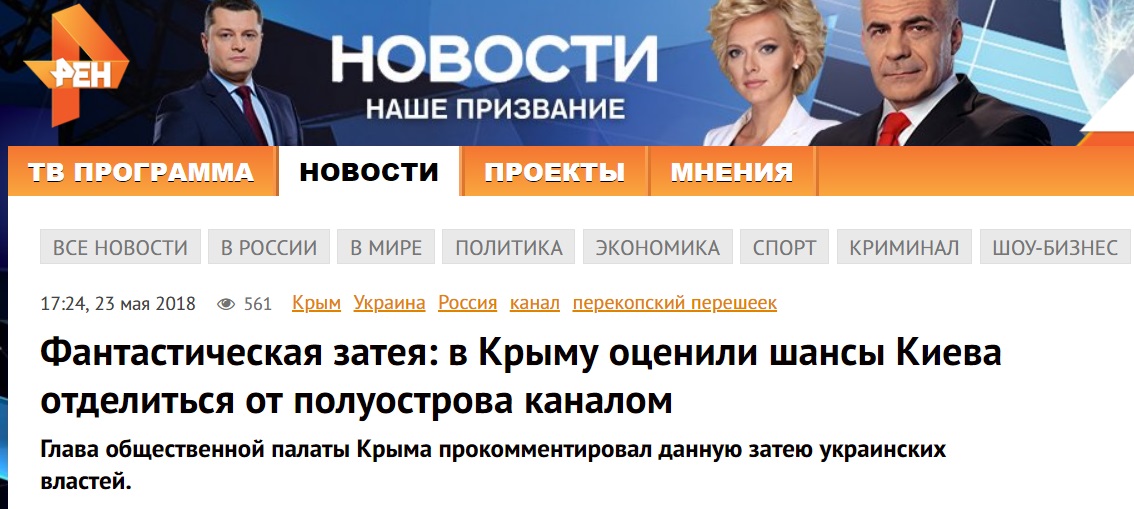 As their source Russian media refer to unnamed Ukrainian publications which allegedly cite Ukrhidproekt lead engineer Tatiana Lunina. "This is to be a navigable canal between the Black and Azov seas. Besides security and defense considerations, this canal will also provide commercial shipping between the Black Sea and the Sea of Azov, where the large port of Mariupol is located" Lunina is quoted as saying.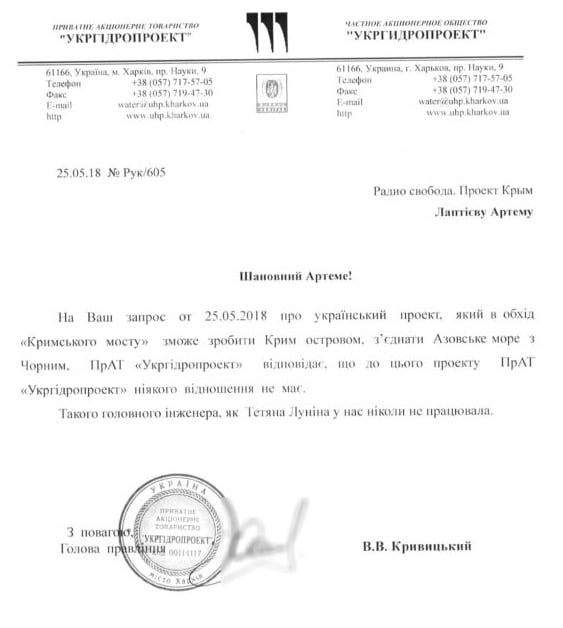 Responding to  queries from Radio Liberty about this claim for a program about Crimea, Ukrhidproekt said the company has no plans to build a canal across the Perekop isthmus and has never employed an engineer named Tatiana Lunina.