The leader of the self-declared Donetsk People's Republic Alexander Zakharchenko declared on November 2 that Ukraine will not survive the winter without coal from the occupied territories. Zakhachenko thinks Ukraine is not prepared for the winter and its reserves of coal are not enough to heat Ukrainian homes for the entire season.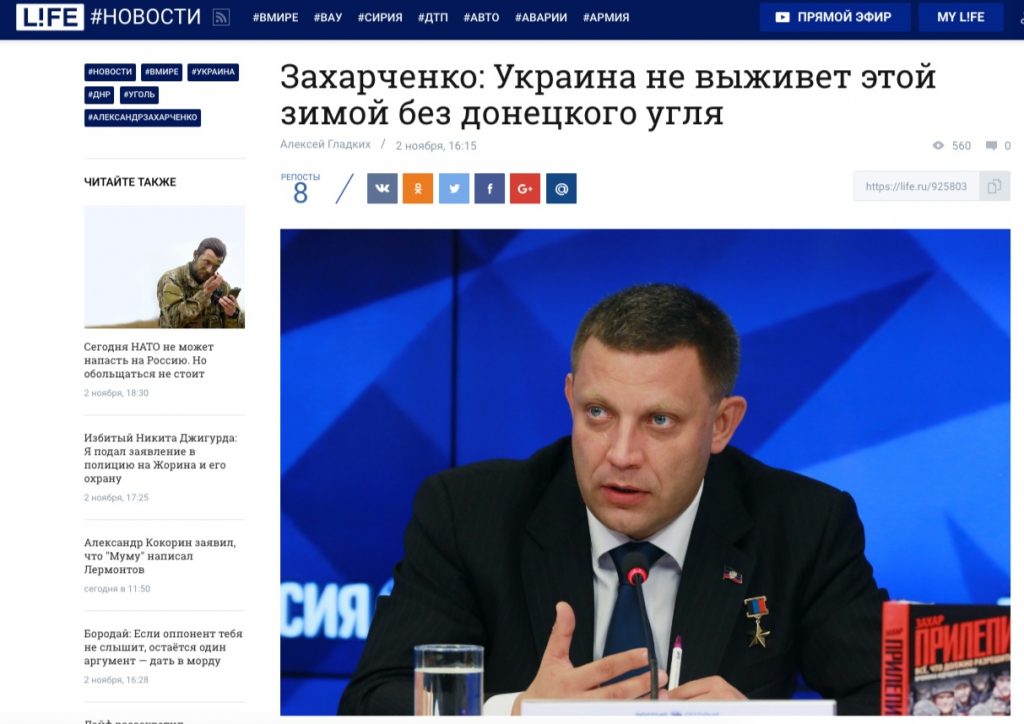 Vzglyad, Lenta.ru, Gazeta.ru, RIA Novosti Ukraina and many other Russian sites republished this fake story.
Ukrainian state utility agencies tell a different story. While the amount of coal currently in reserve is somewhat less than what was planned, a fact that Ukraine's Energy Ministry does not deny, the shortfall is the result of Ukraine's rail service being unable to complete all scheduled deliveries. Ukraine is also currently importing coal from South Africa.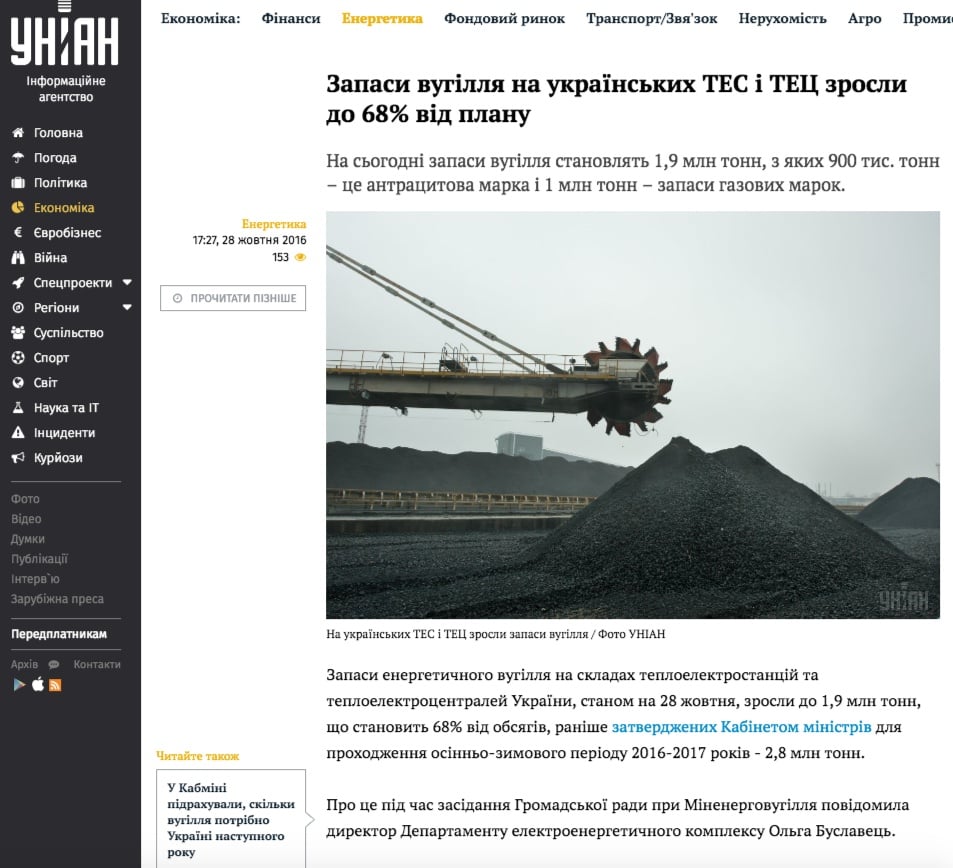 Ukrainian Energy Minister Ihor Nasalyk recently announced plans to double the amount of coal mined in Ukraine.