An Iranian member of parliament made a stunning pronouncement last week claiming that the Iranian army was right to shoot down a Ukrainian civilian airliner in January as the flight was being controlled by the United States. Hassan Norouzi said no one would be arrested or held accountable for the shooting down of the passenger jet. Iranian officials moved to refute Norouzi's pronouncements and opened a criminal case against the politician for spreading lies and disturbing the peace.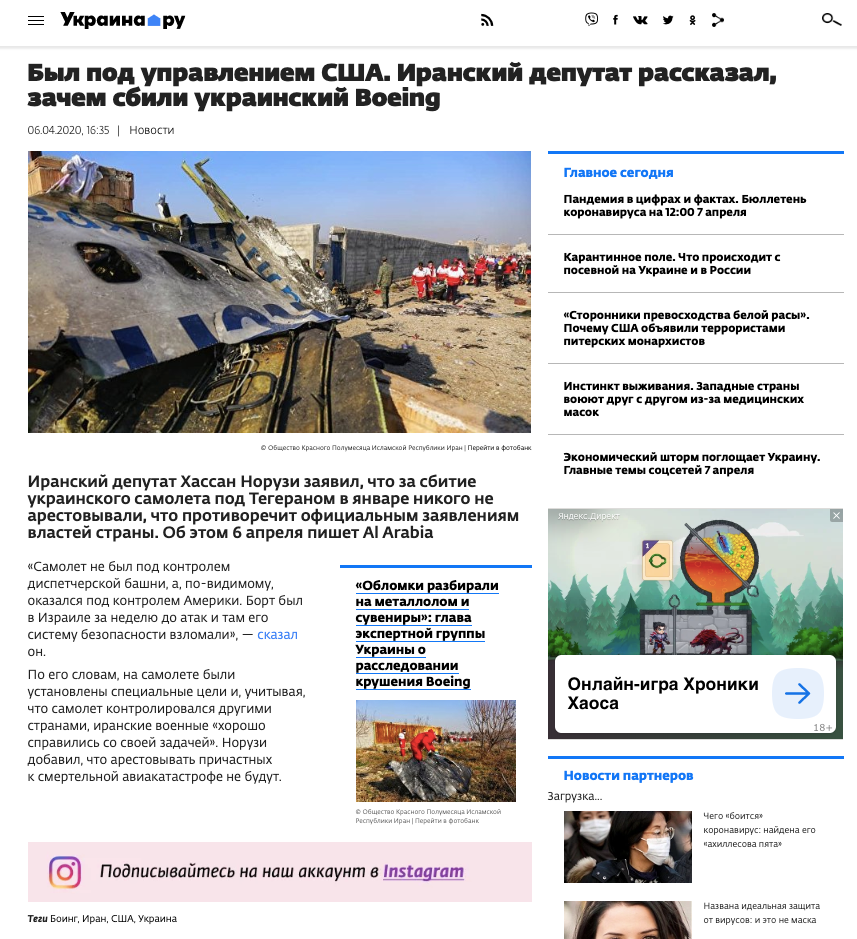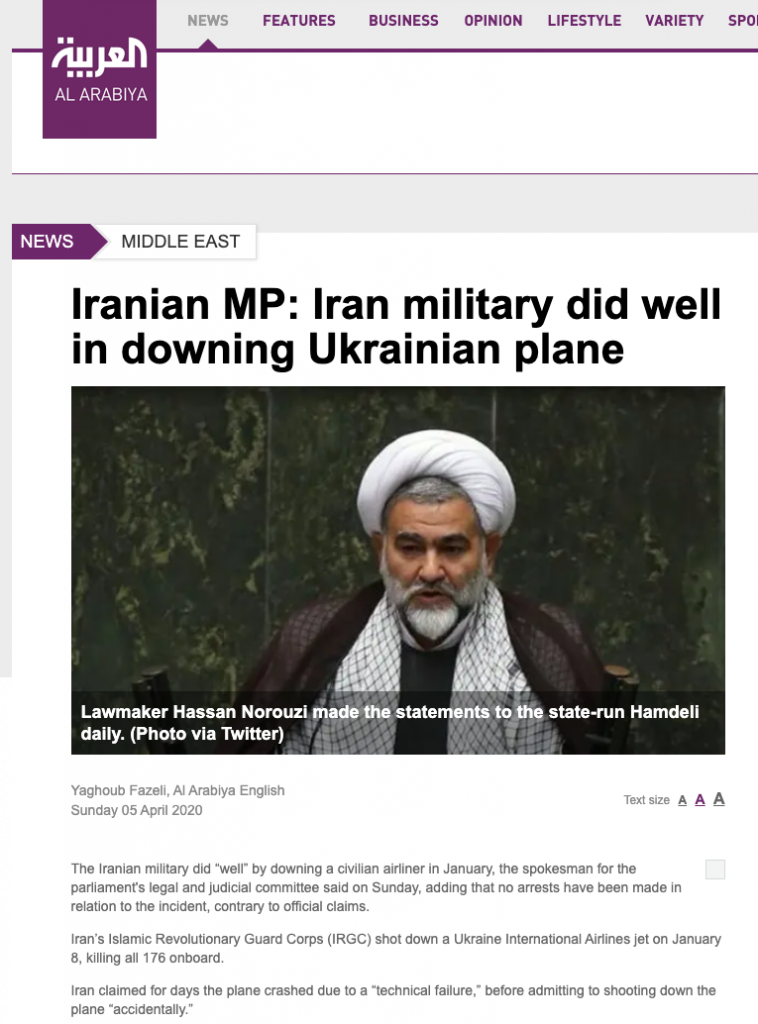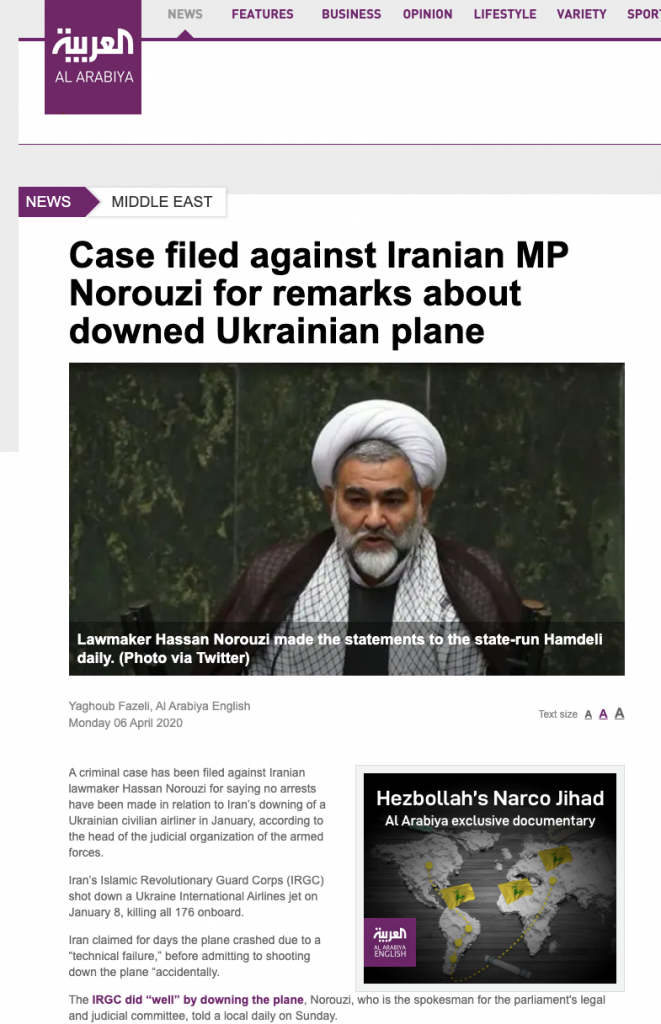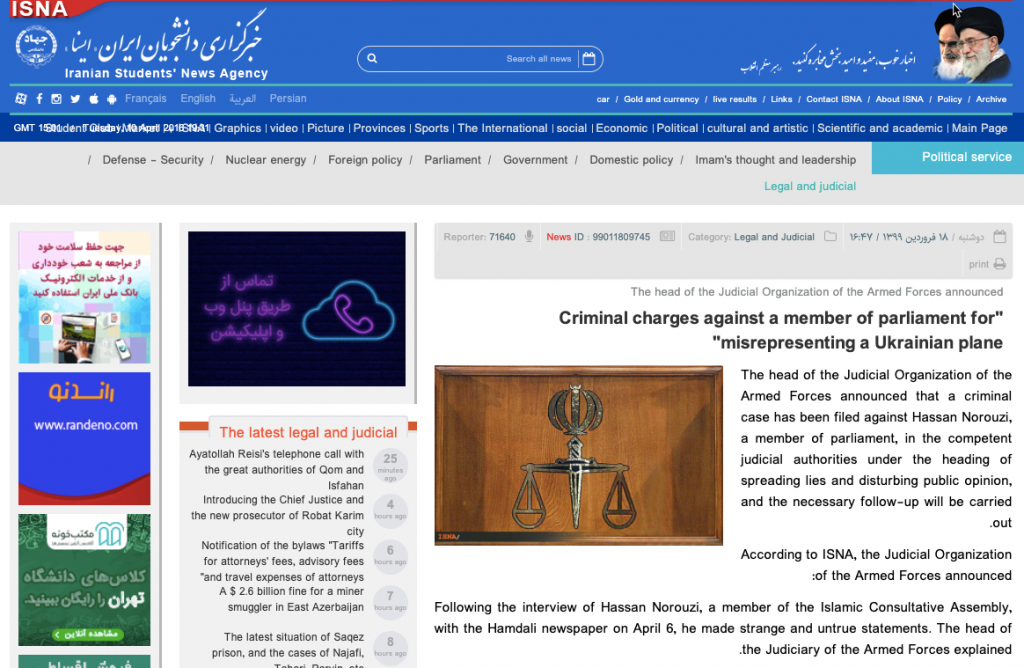 Several Russian media picked up Norouzi's claims and eagerly disseminated his version of events that the plane was not being guided by the Teheran airport control tower, but "was under the control of America. The plane was in Israel a week before it was shot down and while there, its security system was hacked" Norouzi claims. 
Soon after Norouzi's claims appeared in the news the Iranian Armed Forces Judicial Organization disputed his claims and a criminal case was opened against him for spreading lies and creating public concern.
Speaking to the Iranian news agency ISNA the head of the Iranian Armed Forces Judiciary Hojjatoleslam Bahrami said Norouzi's claim is contrary to the truth and that extensive investigations have been carried out, subpoenas have been issued and one person has been taken into custody.
Bahrami also pointed out that the interview with Norouzi reflected the MP's personal view and showed that he was not familiar with the details of the case. Such statements disrupt investigations and cause public concern, he said.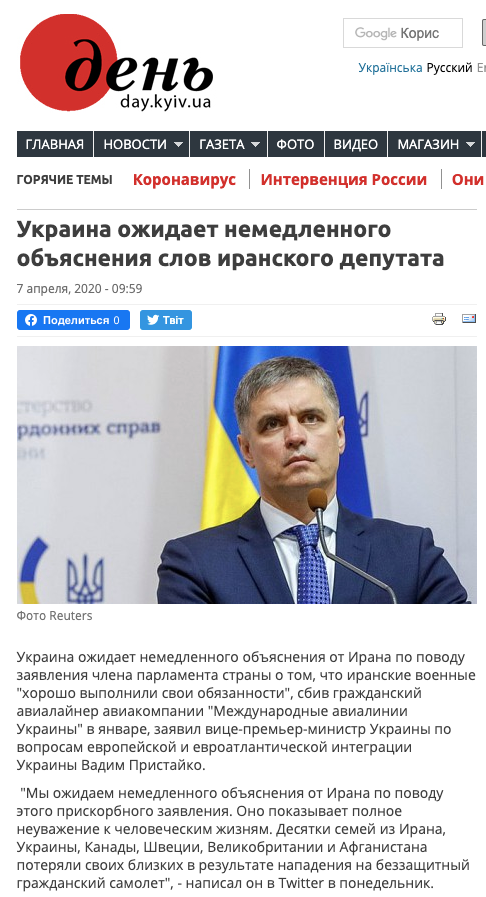 Ukraine immediately reacted to Norouzi's statement, sending a diplomatic note to Iran asking for clarification. Ukraine's Foreign Minister Dmytro Kuleba said Ukraine would not allow Iran to escape responsibility for this tragedy. Ukrainian Deputy Prime Minister Vadym Prystaiko echoed Kuleba and said Ukraine is awaiting an immediate explanation from Iran regarding Norouzi's claim.
Russian media propagated diverse versions of what brought down the Ukrainian airliner. A leading narrative was that the US shot down the plane in order to start a war in the Middle East.