The video is another propaganda staging. The man allegedly being 'beaten' on the back with a stick does not have a Brazilian Portuguese accent, as it should be if he were really from Brazil. StopFake confirmed that the man spoke European Portuguese, which was evidently not his native language. Another important argument is the fact that the Brazilians, who are indeed among the volunteers, do not serve in the 128th brigade of the Ukrainian Forces. Like other foreign volunteers who came to defend Ukraine, Brazilians serve only as part of the Armed Forces International Legion.
Social media users and the propaganda Telegram channels are sharing a 12 second video where a man wearing camouflage military fatigues hits another man also wearing military clothes, lying face down on the ground with his hands tied  behind his back, with a branch. The bound man repeatedly pleads in Portuguese not to beat him.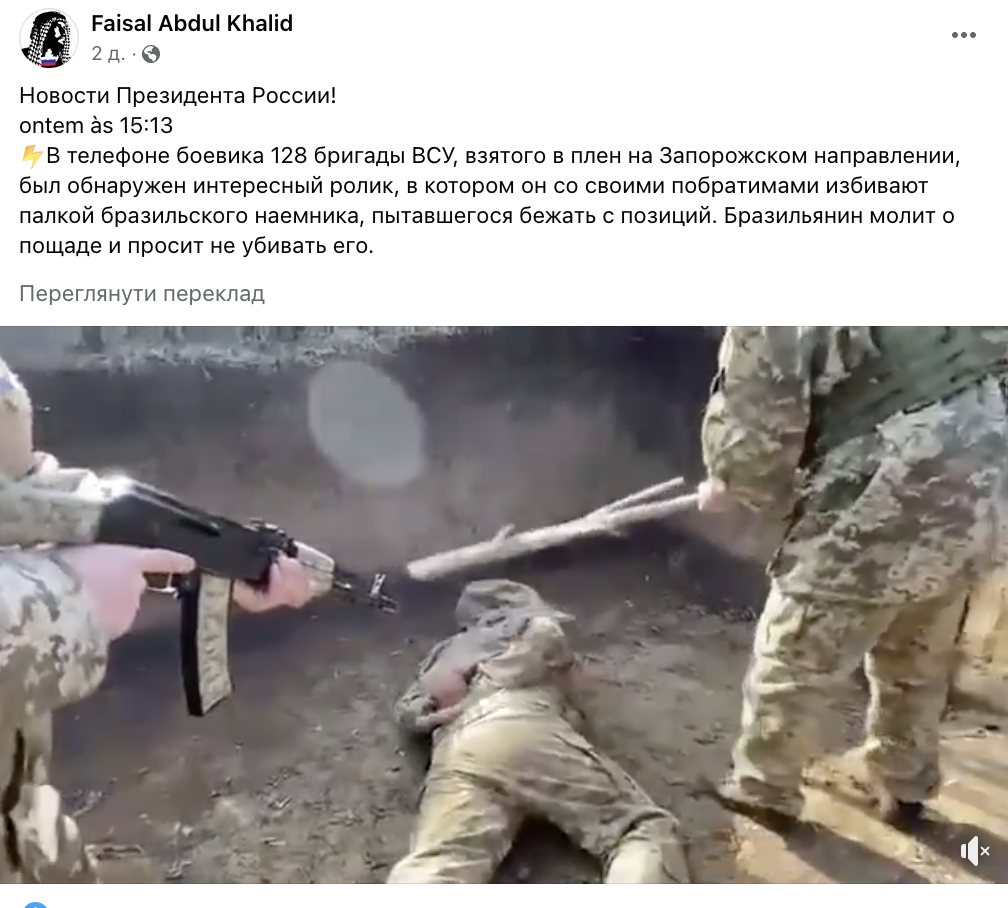 Kremlin propagandist sites claim this video was allegedly found in the phone of a Ukrainian soldier captured in the Zaporizhzhia region, and that the video shows how this POW serviceman, together with his comrades beat a Brazilian mercenary who tried to escape from the war. The Brazilian begs not to kill him.
StopFake used language detection tools to determine that the bound man in the video was speaking Portuguese. We asked  Brazilian fact-checkers to find out whether his pronunciation was indeed Brazilian. We were told that his pronunciation indicated the man was clearly not a native speaker and that he had studied European Portuguese, not Brazilian Portuguese.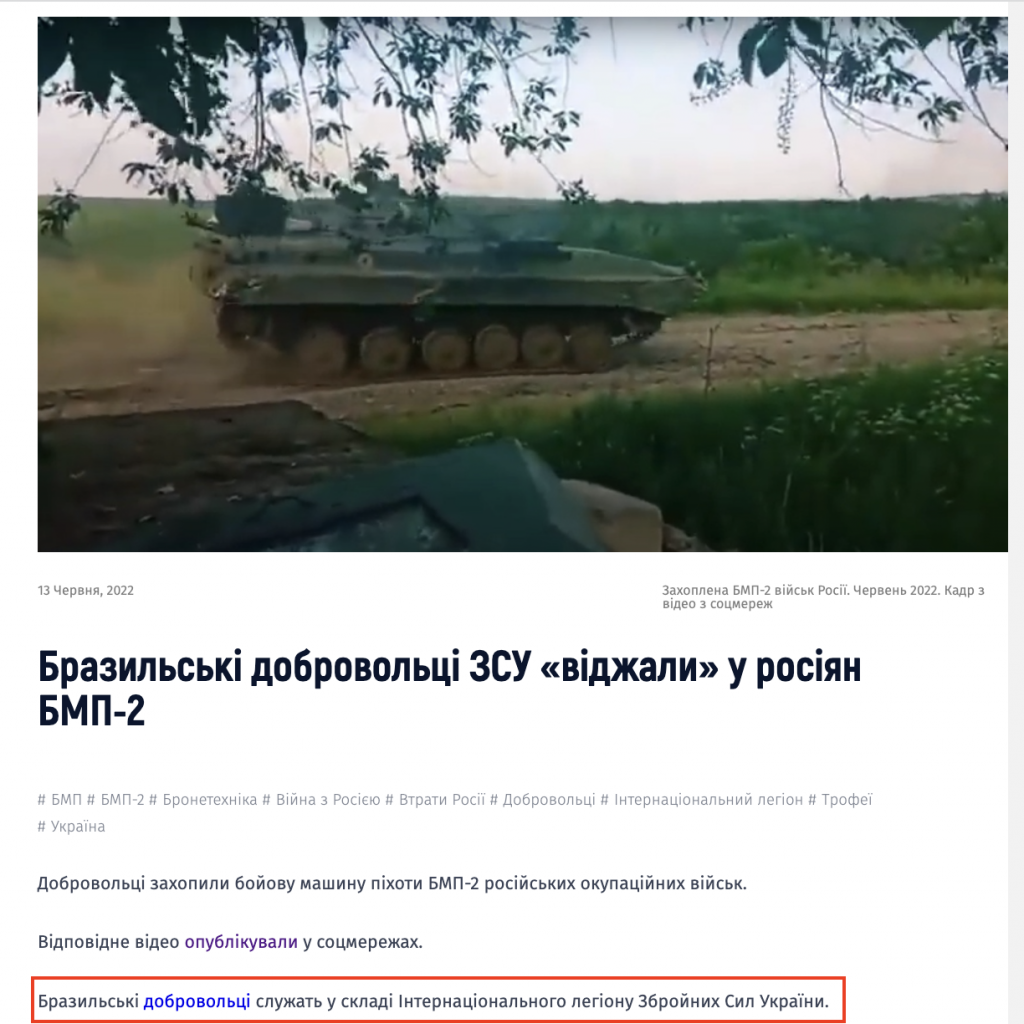 The second point, which further suggests the staging of this video, is that a Brazilian volunteer could not possibly serve in the 128th Ukrainian Armed Forces  brigade. Foreign citizens who volunteer to fight against Russian invaders in Ukraine serve only in the International Territorial Defense Legion. There are indeed Brazilians fighters in this legion. Last summer Brazilian volunteers took an armored personnel carrier away from the Russians. This news was accompanied by a video of the foreign servicemen. And in late June 2022, it was reported that two legionnaires from Brazil were killed in battles in the Kharkiv region.
Russian propaganda has repeatedly and forcefully pushed itsnarrative about the 'deplorable situation' of foreign volunteers in the Ukrainian army, bad relations among servicemen, claiming that there are allegedly more foreigners in Ukraine's Armed Forces than Ukrainians themselves. StopFake refuted these and similar fakes the following  stories: Fake: The West not only sending weapons to Ukraine, but also manpower – Washington Post, Fake: Thousands of Polish Mercenaries Died in Russia's War Against Ukraine, Fake: Foreigners Take Up Almost 50% of Ukrainian Forces.