Russian troops intentionally fired on Mariupol's children's Hospital №3, injuring 17 pregnant women. Claims that Russians carried out a targeted air strike on Mariupol's maternity hospital №1 where Ukrainian forces allegedly set up a firing position are not true.
Social media and pro-Kremlin publications are disseminating information claiming that Ukraine's armed forces are responsible for shelling the children's hospital in Mariupol. "Ukrainian troops are retreating and are shooting off as much ammunition as possible on civilian infrastructure" writes NewsFront, a Crimea based disinformation and propaganda outlet that has been sanctioned by the US Treasury. Telegram channels admit that the strike was inflicted by the Russian military but claim that Ukrainian troops made everyone in the hospital leave and were using the building as a firing base position. Social media users write that even the notorious Russian representative to the United Nations Vasily Nebenzya in his March 7 UN address announced that Ukrainian troops were using the hospital for a firing base, which allegedly gives the Russian Federation the right to shell Mariupol hospitals.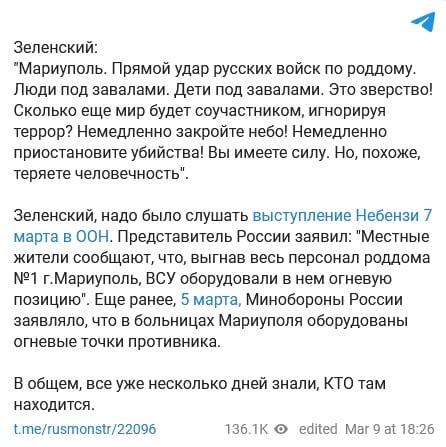 The Mariupol City Council has said that Russian planes intentionally bombed the children's hospital in the city. According to social media reports, the air strike hit city hospital №3 in the center of Mariupol and not the maternity hospital №1. This can be verified by analyzing the geodata of hospital №3. The map of the area shows that the hospital consists of several buildings, including a children's clinic and a women's hospital. Google maps photos of the children's diagnostic clinic show that these buildings, painted in bright yellow and green, can be seen in one of the videos after the air strike. Witnesses from the scene claim that the epicenter of the explosions was in the yard between the buildings of the maternity hospital and the pediatric unit, writes Ukrainska Pravda.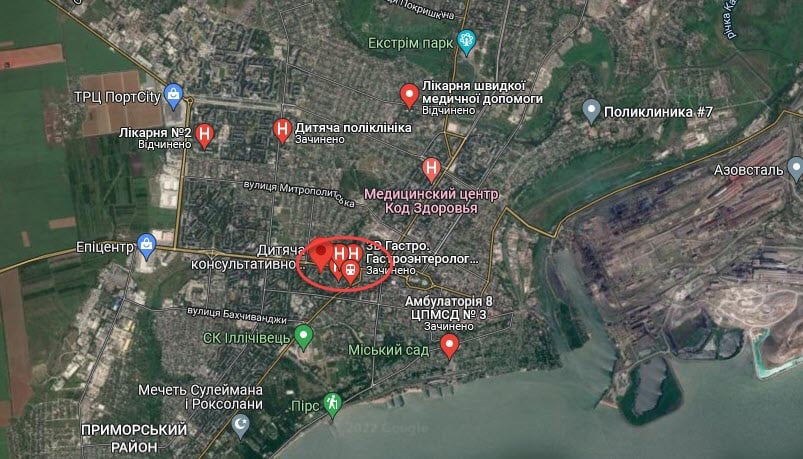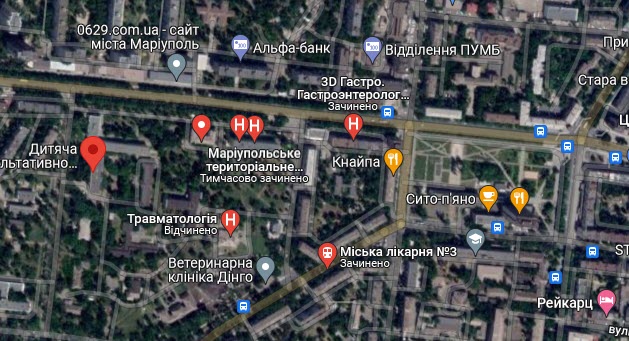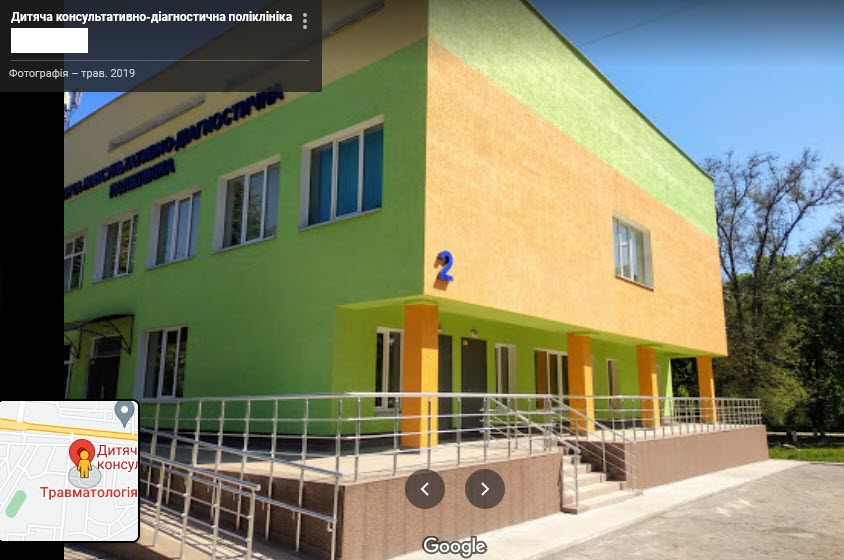 The Mariupol city administration published short videos showing the aftermath of the shelling on its Telegram channel, noting that the air strike also destroyed the buildings of the Azov State Technical University and a restaurant located next to the children's hospital.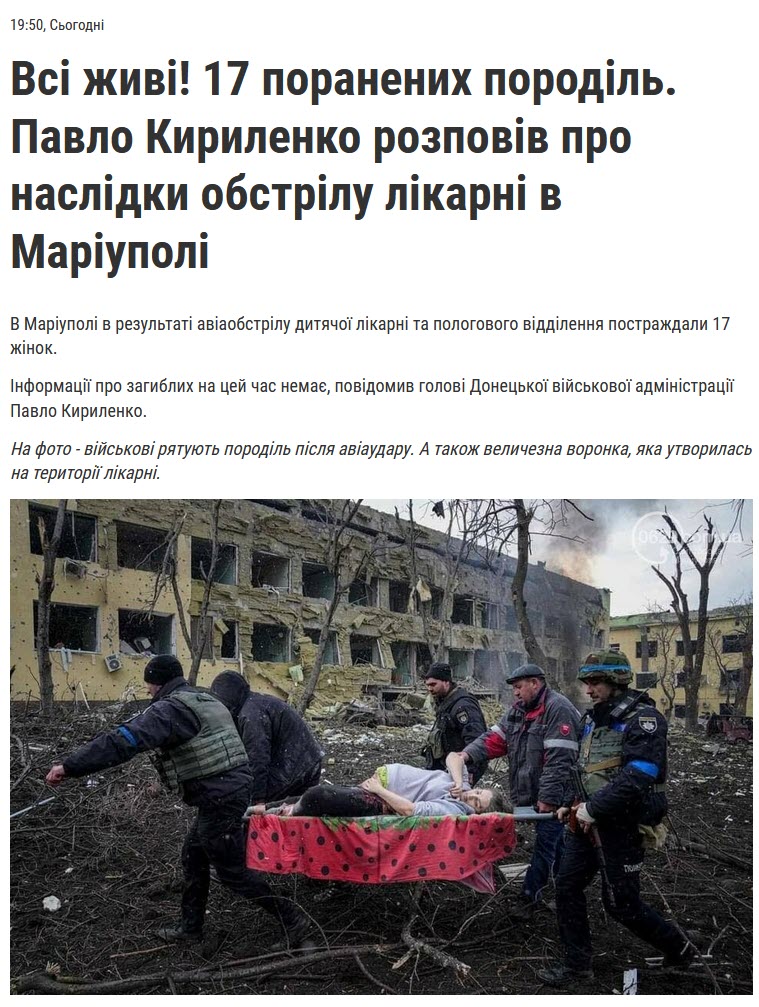 Russian claims that the hospital was not working at the time of the shelling and that there were no doctors or patients present in the building is not true. Citing Donetsk Military Administration chairman Pavlo Kyrylenko, Mariupol news site 0629 (Mariupol area code) reported that 17 women were injured in the air strike. Pictures of their rescue from the destroyed building can be seen in the 0629 story.