Russian media have interpreted the recent currency fluctuation in Ukraine as a complete collapse of the national currency, the hryvnia. The recent nationalization of Ukraine's biggest lender Privatbank has brought on the collapse of the hryvnia and an immediate reaction from currency rates, declared the Russian site Ukraina.ru.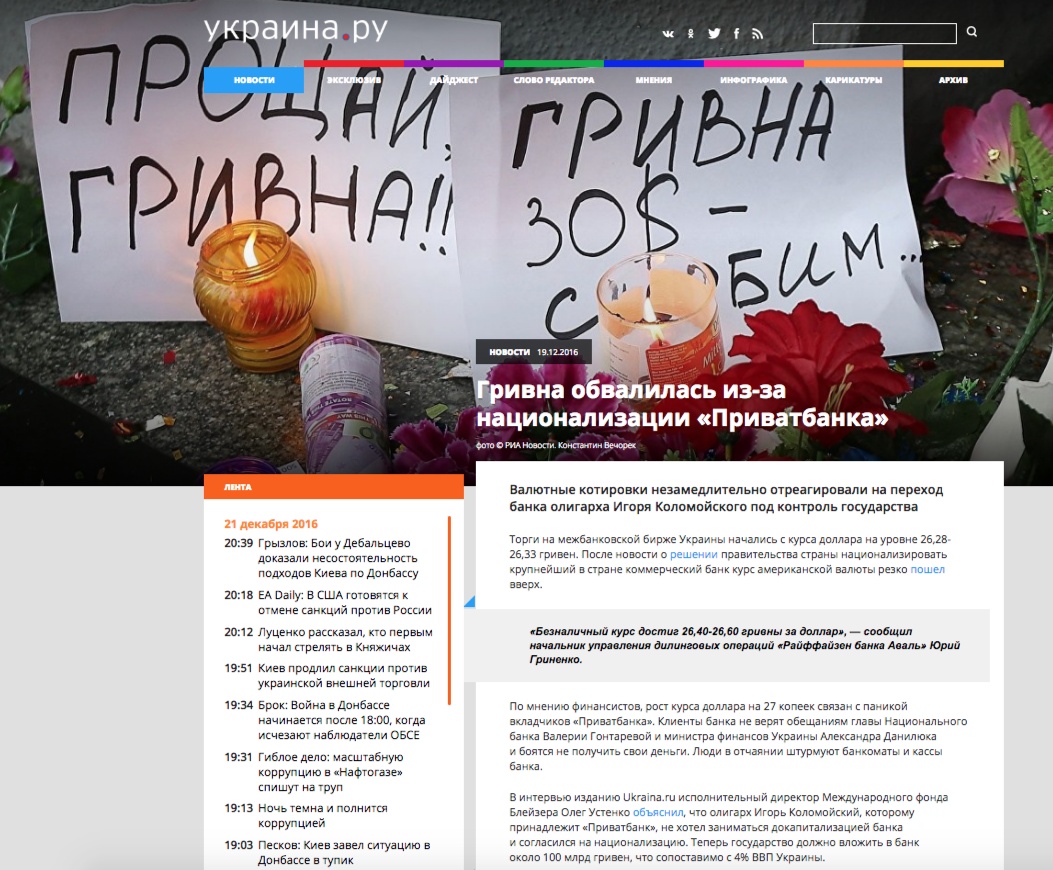 Ukraina.ru not only declared the death of the Ukrainian currency, but also illustrated its story with photos featuring flowers and candles with signs reading "RIP Hryvnia". These pictures were taken during demonstrations outside the National Bank offices in February 2015.
Meanwhile the Ukrainian National Bank has said the currency situation has stabilized and the nationalization of a bank part-owned by one of Ukraine's best known oligarchs, Ihor Kolomoisky has caused minor currency fluctuations.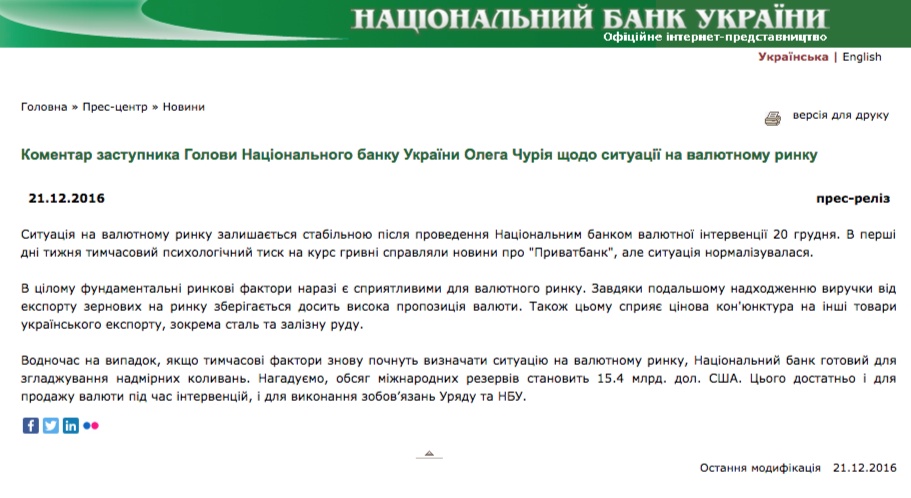 According to Ukrainian National Bank Deputy Director Oleh Churiy, news about Privatbank's nationalization placed some pressure on the hryvnia, but the situation has stabilized. The current dollar hryvnia exchange rate is 26.4 hryvnia to the dollar.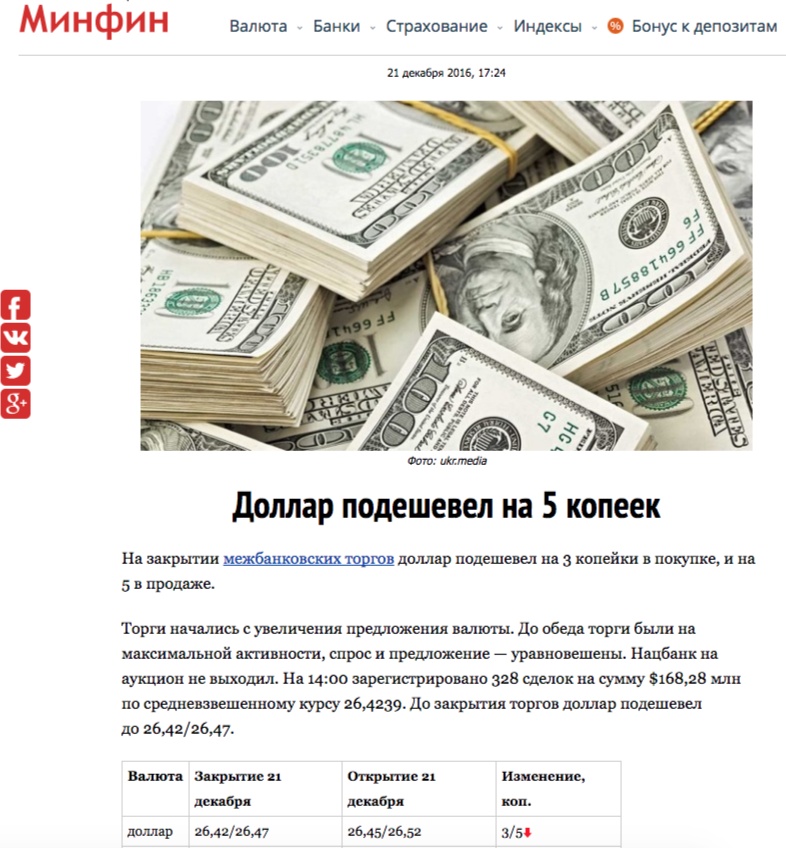 The Ukrainian currency has been steadily trading at 25-26 hryvnia to the dollar over the last two years.