In the beginning of March the separatist publication DONI Press published a story claiming that a Ukrainian diplomat said the Ukrainian cities Kharkiv and Odessa would meet Russian tanks with flowers.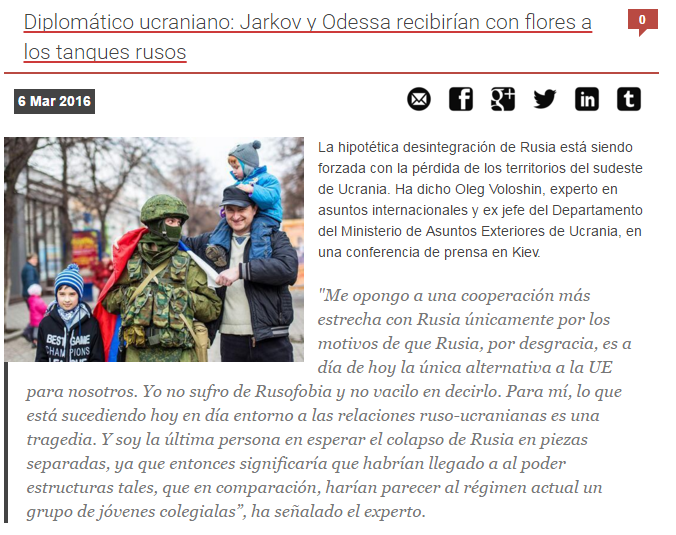 Doni Press cites former Ukrainian Foreign Ministry spokesman Oleh Voloshyn, who is no longer in the  Ukrainian foreign service.
"I'm simply a foreign policy expert, I left the Ukrainian foreign service in 2013 and have nothing to do with official Ukrainian policy" Voloshyn replied to StopFake's inquiry.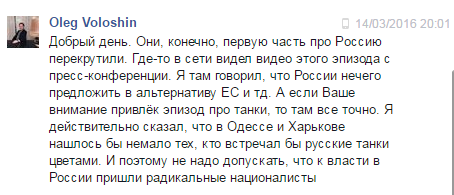 Both the Spanish and English language versions of the DoniPress story distorted what I actually said, wrote Voloshyn. "They completely twisted what I said about Russia. I talked about the fact that Russia had nothing to offer as an alternative to the European Union" and added that he did in fact say that a certain contingent of Odessa and Kharkiv residents could greet Russian invaders with flowers.

"If you read everything that I said in full, I was in fact talking about the possible disintegration of Russia, in particular that Russia will sooner lose Chechnya than gain Kharkiv", Voloshyn explained.