Russian and separatist media falsely reported that the Ukrainian Armed Forces had destroyed an Aidar Battalion checkpoint near the town of Opytne in Donetsk Oblast.
"Overnight [and] into Sunday, Ukrainian soldiers attacked an Aidar checkpoint near Opytne. Two men perished, and many have wounds of varying severity," a report claimed.
The bogus information was then carried by Novorosia.su, Russkaya Vesna, NewsFront, and others.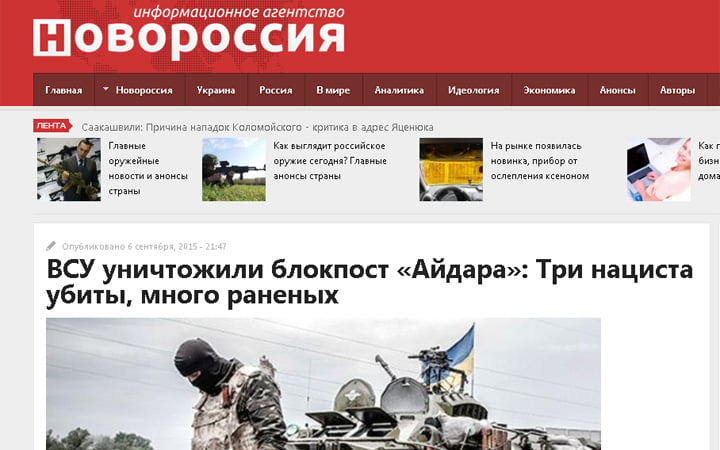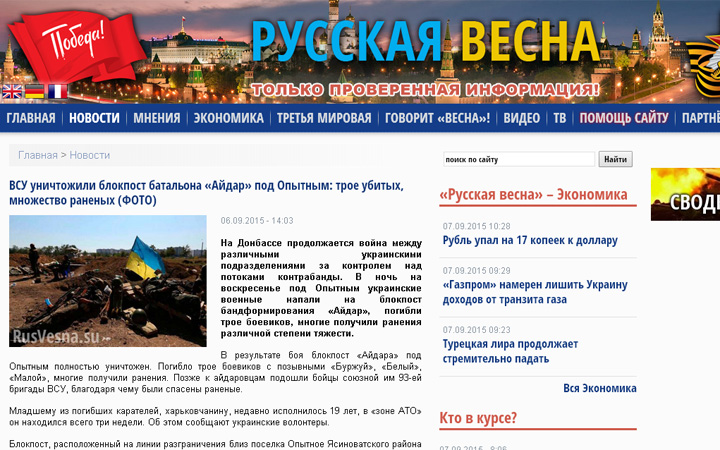 Information about the Ukrainian attack on the checkpoint was initially attributed to a member of the Ukrainian parliament, Ihor Mosiychuk. But Mosiychuk actually wrote on his Facebook page that the checkpoint had been attacked by pro-Russian militants and that the Ukrainian Armed Forces had came to the rescue and assisted the wounded.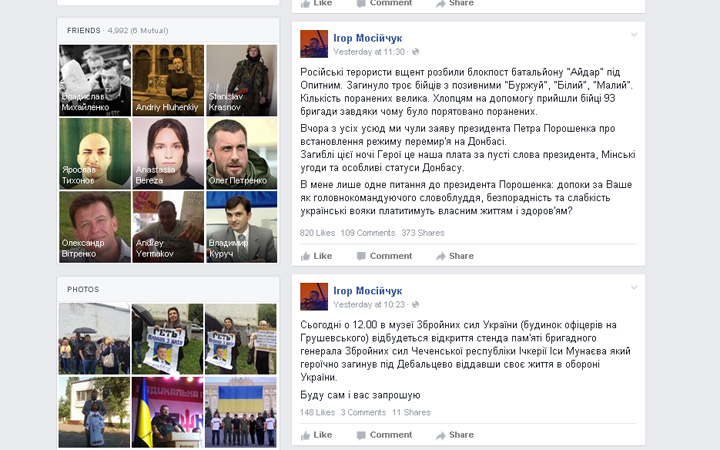 But Mosiychuk was also reporting false information: there were no official reports of combat near Opytne. The source of the rumor seems to have been a volunteer in the area, Natalia Ivanova. She had been told of the alleged fighting by a soldier, but then the soldier disappeared and did not get back in touch. Nevertheless, Ivanova wrote about it on her Facebook page.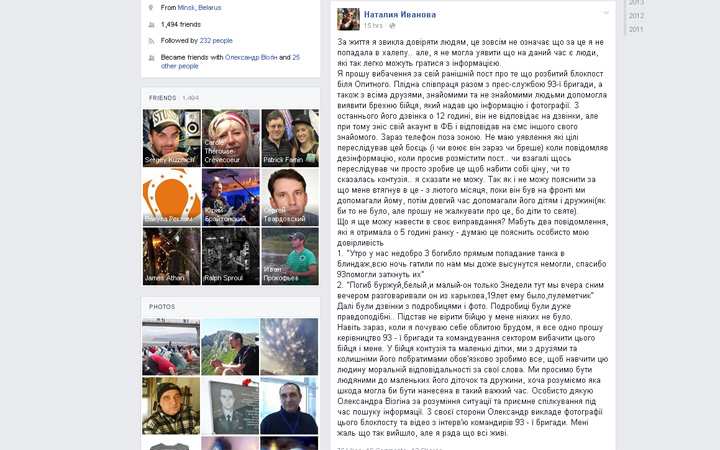 The Ukrainian Anti-Terrorist Operations press center also refuted the Russian media fake. It stated that there had been no combat recently in the area and that members of the Aidar Battalion had been training in Mykolaiv Oblast at the time.