Russian and separatist media are claiming that on March 11 Ukrainian Armed Fforces shelled the outskirts of Russian-occupied Donetsk, damaging a gas pipeline as a result. According to information provided by a representative of the self-proclaimed Donetsk People's Republic (DPR), Ukrainian soldiers allegedly fired on a settlement on the western outskirts of Donetsk, damaging a low pressure gas pipeline and leaving more than a thousand residents without electricity and gas. This is how Ukrainians abide by the truce, Komsomolskaya Pravda concludes indignantly.
Lenta.ru, RIA Novosti, Komsomolskaya Pravda, Argumenty i Fakty, NA Kharkov, DNR Pravda, Krasnaya Vesna and many other sites disseminated this fake claim.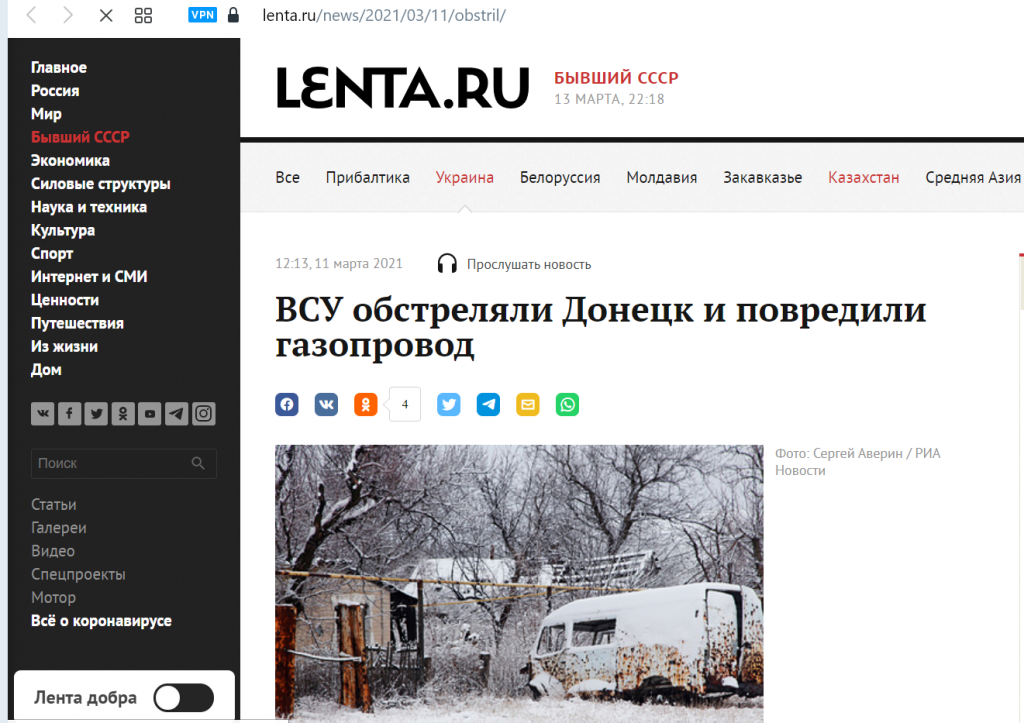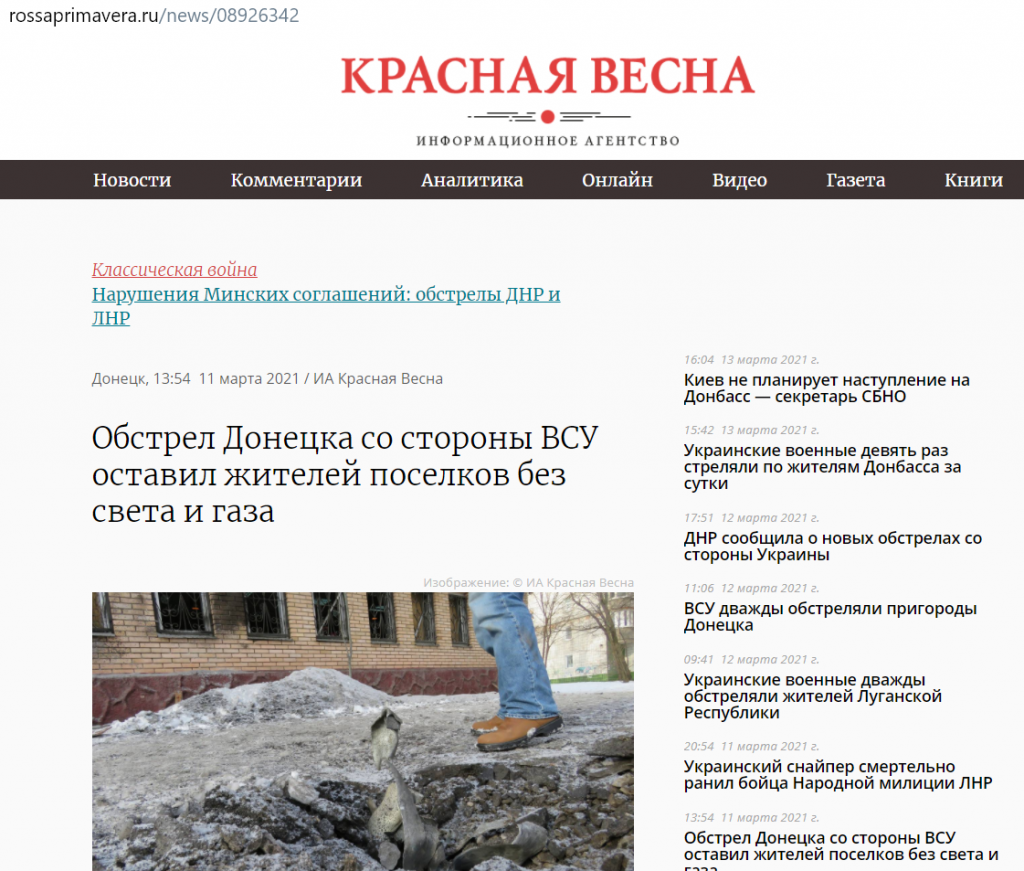 Responding to StopFake's query about the alleged shelling, the Ukrainian Joint Forces press service said in a statement that Ukrainian military is adhering to the ceasefire regimen and did not shell the outskirts of Donetsk on March 11. "This is not the first time that false information about shelling is being disseminated in the so-called DPR," the press service said.
The OSCE Monitoring Mission's daily report dated March 12, 2021 has no mention of Ukrainian Armed Forces shelling the outskirts of Donetsk or of a damaged gas pipeline. A DPR representative claimed that the shelling allegedly occurred early in the morning of March 11, the Monitoring Mission which records all incidents of shelling and firing, did not record any such incident for that particular day.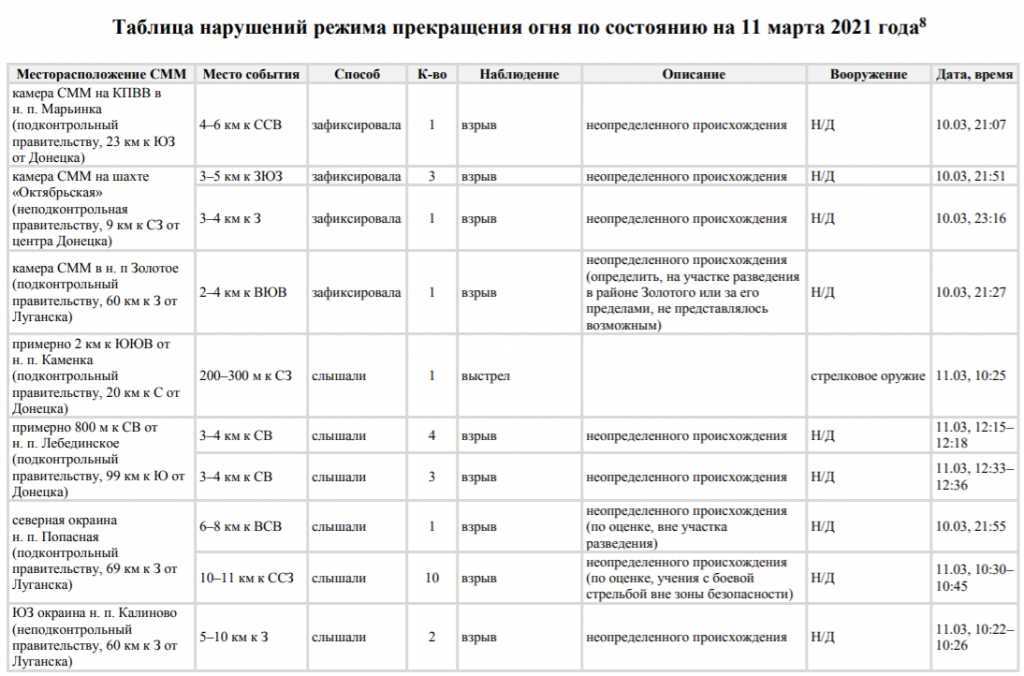 StopFake regularly debunks Russian claims of alleged Ukrainian cease fire violations in Russian occupied eastern Ukraine. One of the most recent such fakes claimed that Ukrainian troops were using prohibited weapons in Donbas.