On the morning of February 24 scores of pro-Kremlin publications announced that the Ukrainian Joint Armed Forces Donbas base was completely destroyed. The source for this claim was Denis Pushilin, the head of the self-proclaimed Donetsk People's Republic. Pushilin did not provide any evidence or details to support his claim.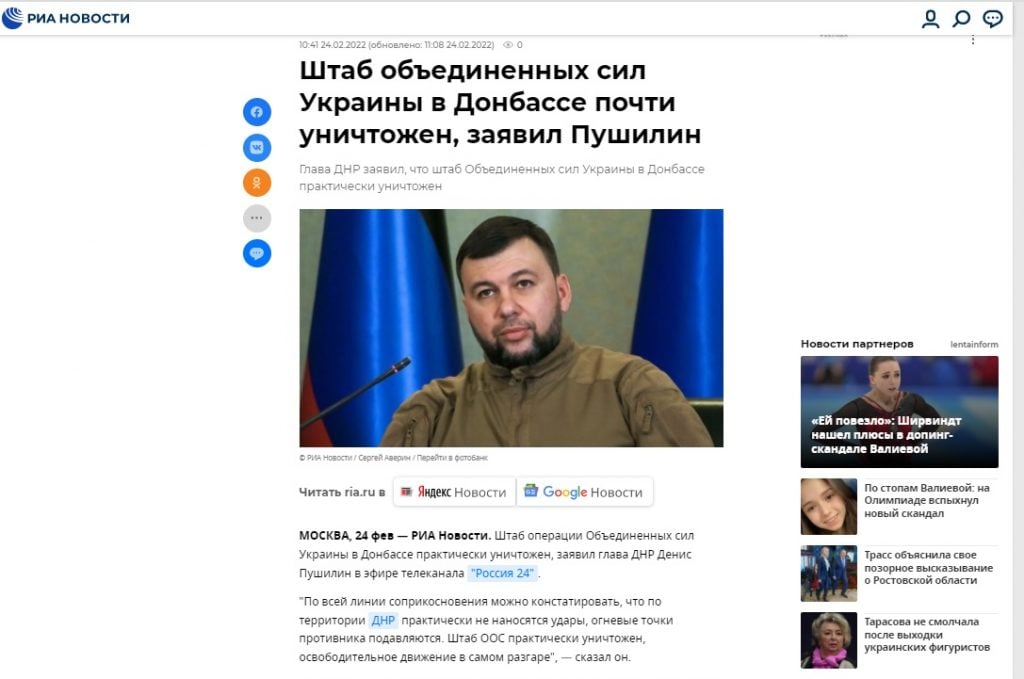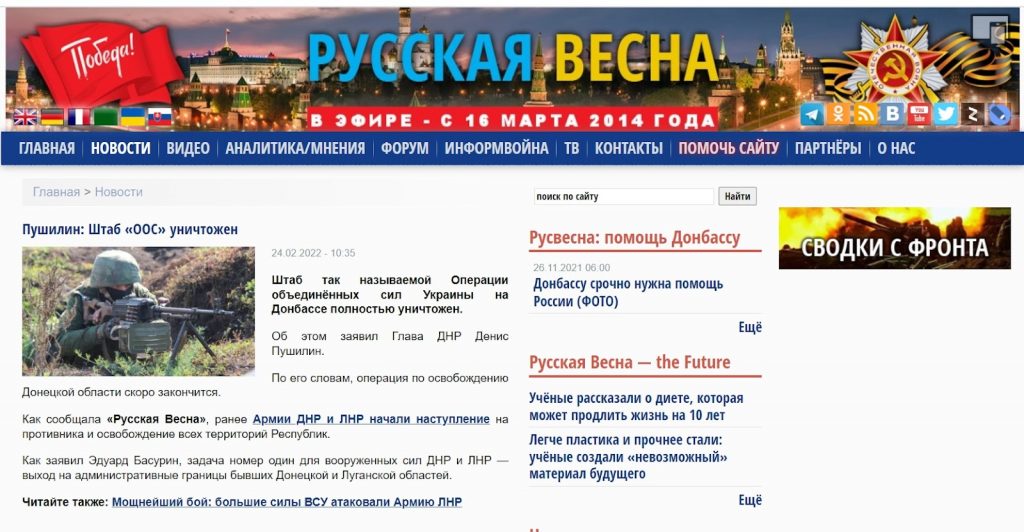 According to the Ukrainian military's Center for Strategic Communication and Information Security, the base was hit, but not destroyed. "Personnel withdrew to pre-prepared positions. We had minimal losses; our operational capacity remains intact. Pushilin's claim is wishful thinking" the Center informed StopFake.
Ukraine's Deputy Interior Minister Anton Herashchenko also refuted Pushilin's claims. "The Russians are lying. Our Joint Forces base was not destroyed. Our military are conducting defensive actions in all directions" Herashchenko wrote on Facebook at 9:40 AM Kyiv time.
In addition, at about 11 a.m. on February 24, the Ukrainian Joint Forces Operations Headquarters issued a statement stating that all command posts were in place and continuing to operate. "All military units are in their positions. The Joint Forces Command is located at certain command posts and continues leading the units, "the statement said.
Earlier in the day StopFake debunked a fake Russian story that Ukraine's military was not resisting the Russian invasion.