Ukrainian Journalist Roman Sushchenko was arrested on September 30 while visiting his relatives in Moscow.  Russia's Federal Security Service the FSB promptly declared that Sushchenko was a lieutenant in Ukraine's intelligence services.
According to the FSB Sushchenko "was gathering secret state information about the activities of Russia's armed forces and its National Guard, which if leaked, could harm the country's defense capability". Aside from a video of Sushchenko's detention, showing him being led away in handcuffs by masked men, the FSB does not present any other evidence to support their claim of espionage.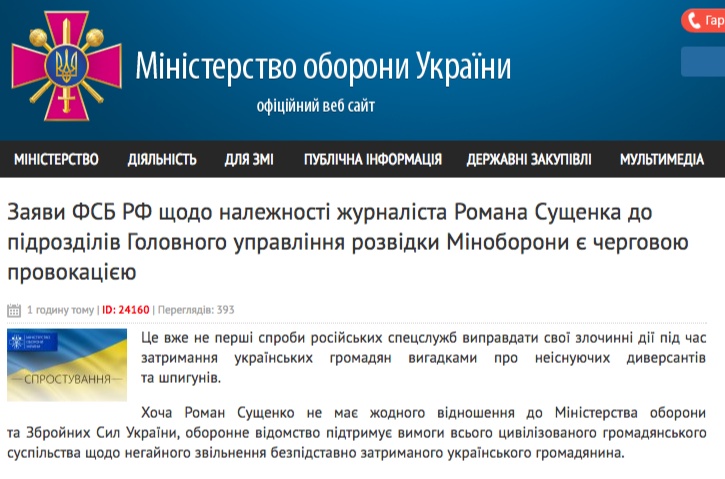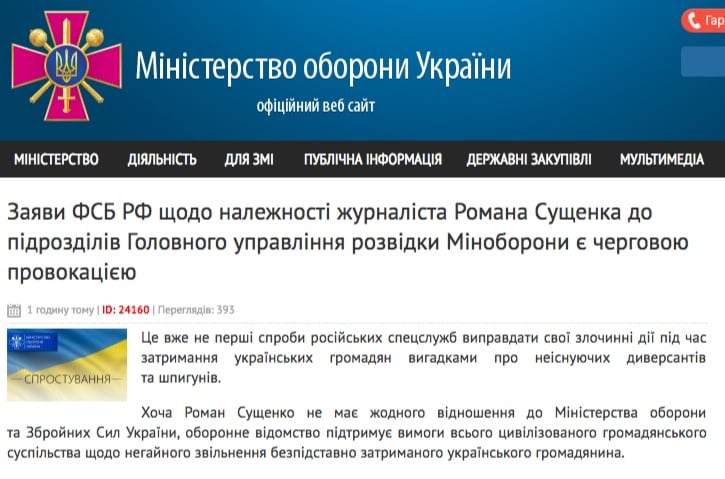 Sushchenko is a veteran journalist working for the Ukrinform national news agency since 2002. Since 2010 he is the agency's correspondent in France. Sushchenko traveled to Moscow to visit family.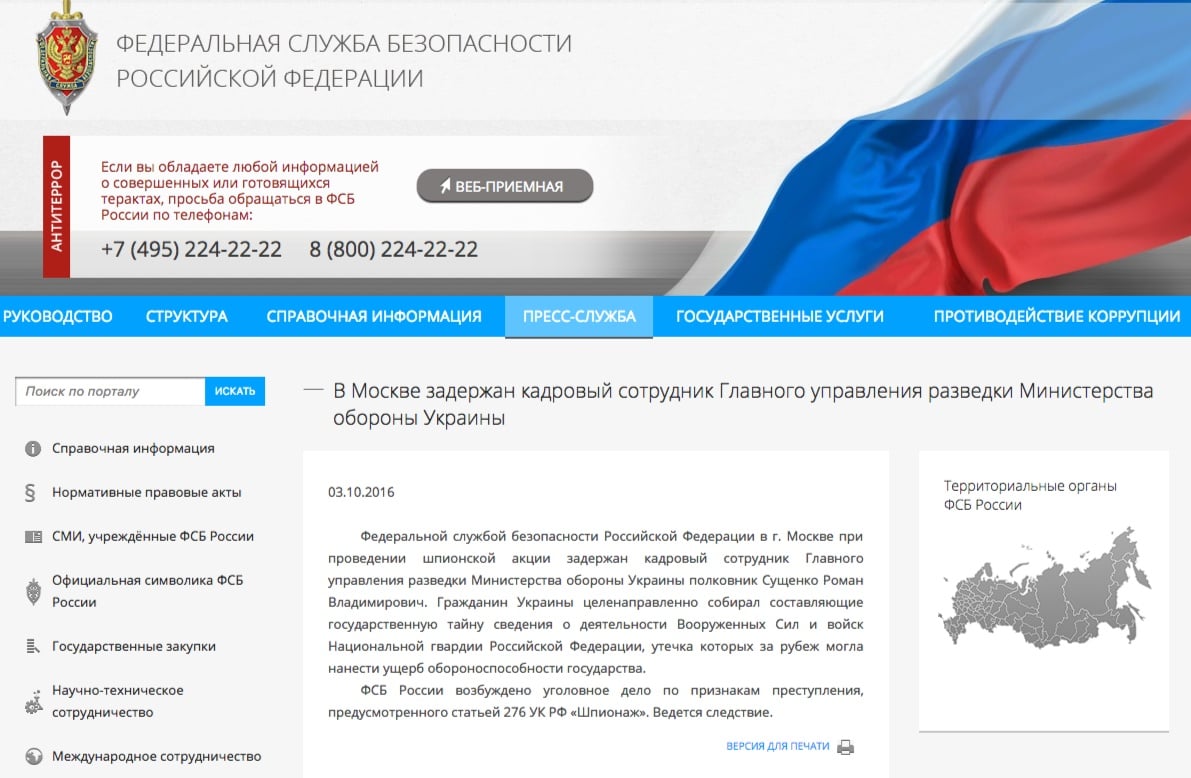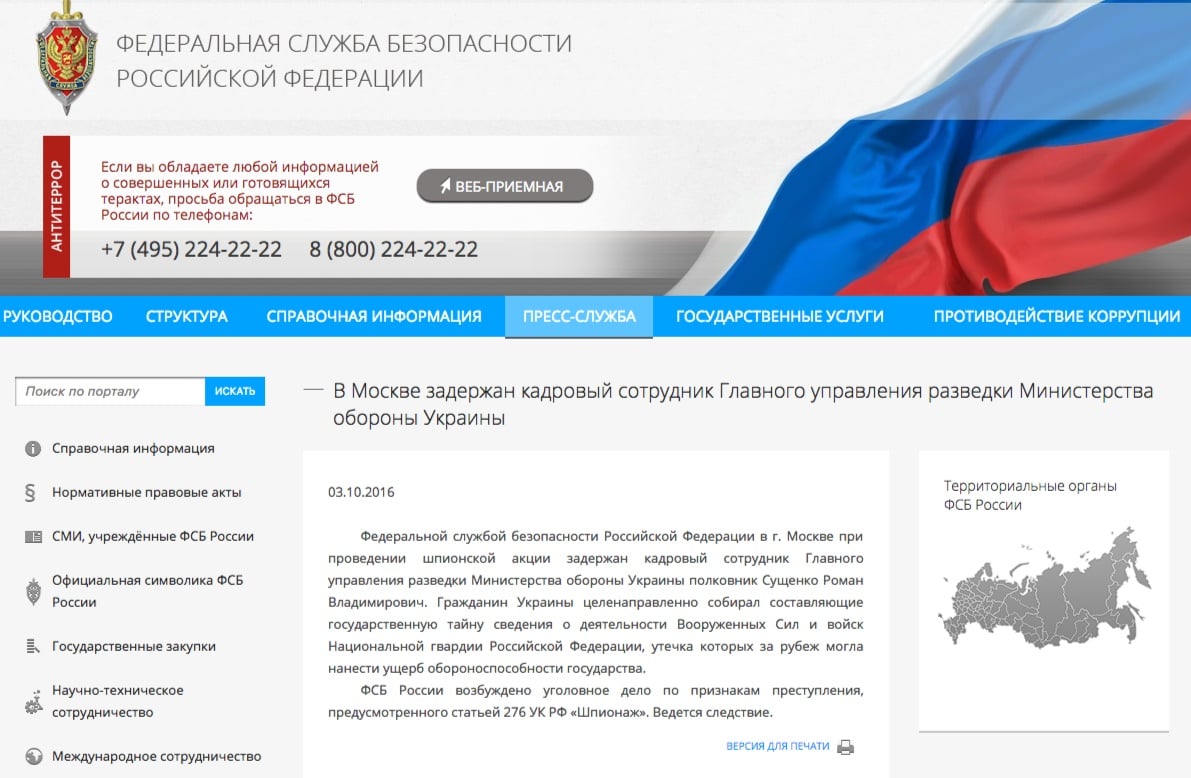 Many Ukrainian journalists who worked with Sushchenko expressed outrage at his detention and warned about the dangers of traveling to Russia. (1+1 television correspondent  Natascha Fiebrig, Ukrainian Week correspondent Alla Lazareva, Ukrinform correspondent Olga Tanasiichuk) A selection of Sushchenko's stories filed from Paris is available on the Ukrinform site.
TASS, NTV, Russia Today, Sputnik, Life, Vesti, Ukraina.ru, RIA Novosti, Zvezda military television chnnel, Moskovskyi Komsomolets, Argumenty I Fakty, TV Tsentr and others all ran the fake story claiming that Sushchenko is a Ukrainian spy.