Russia's website Vesti.ru published a story about the construction of a shelter for refugees in Yahotyn, 110 kilometers southeast of Kyiv. According to Vesti the five story refugee center is intended to accommodate 250 refugees from Syria. Seemingly in anticipation of an increase in crime, local residents are ready to protest, claims the author of the story Vladimir Synelnikov.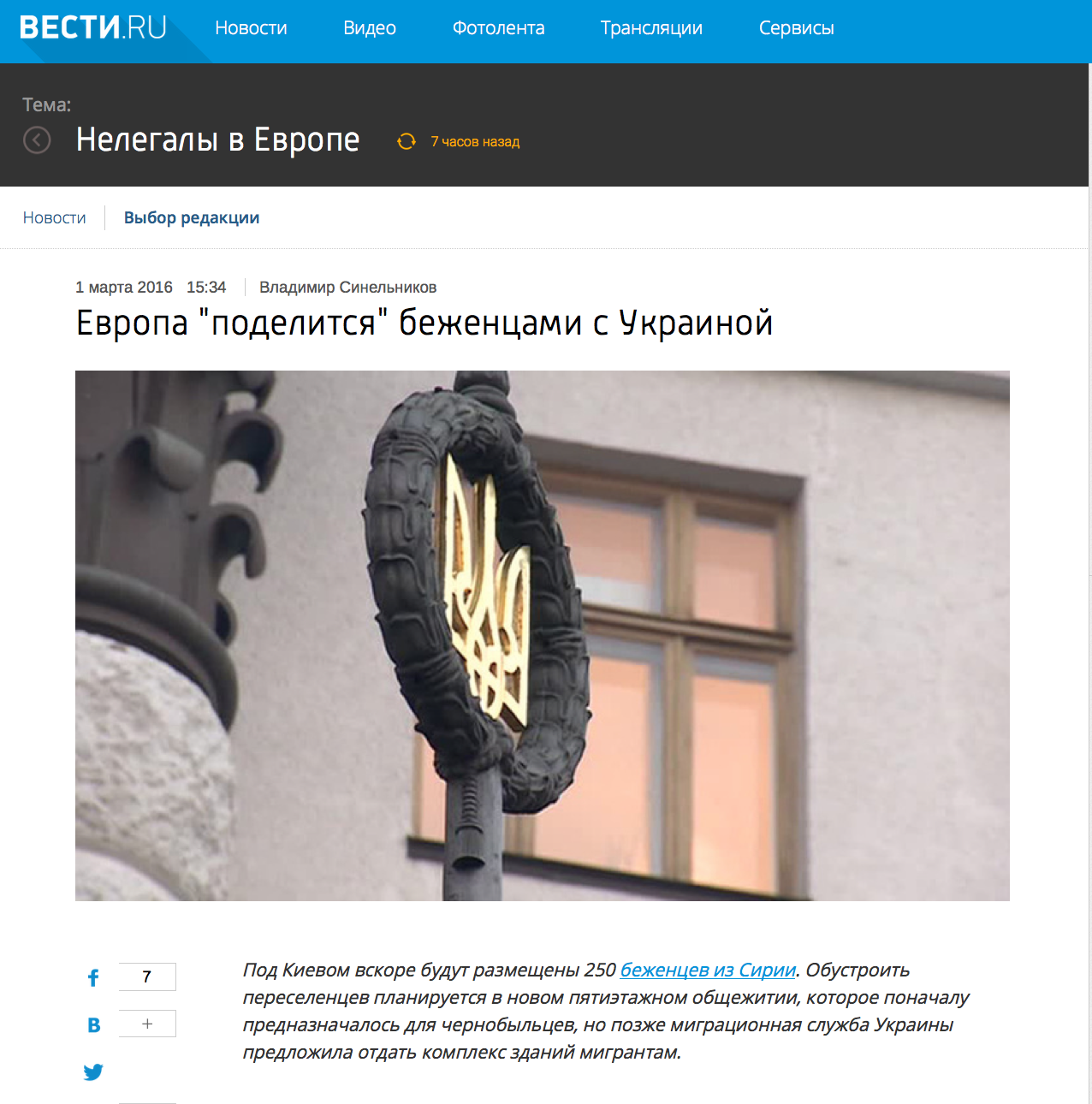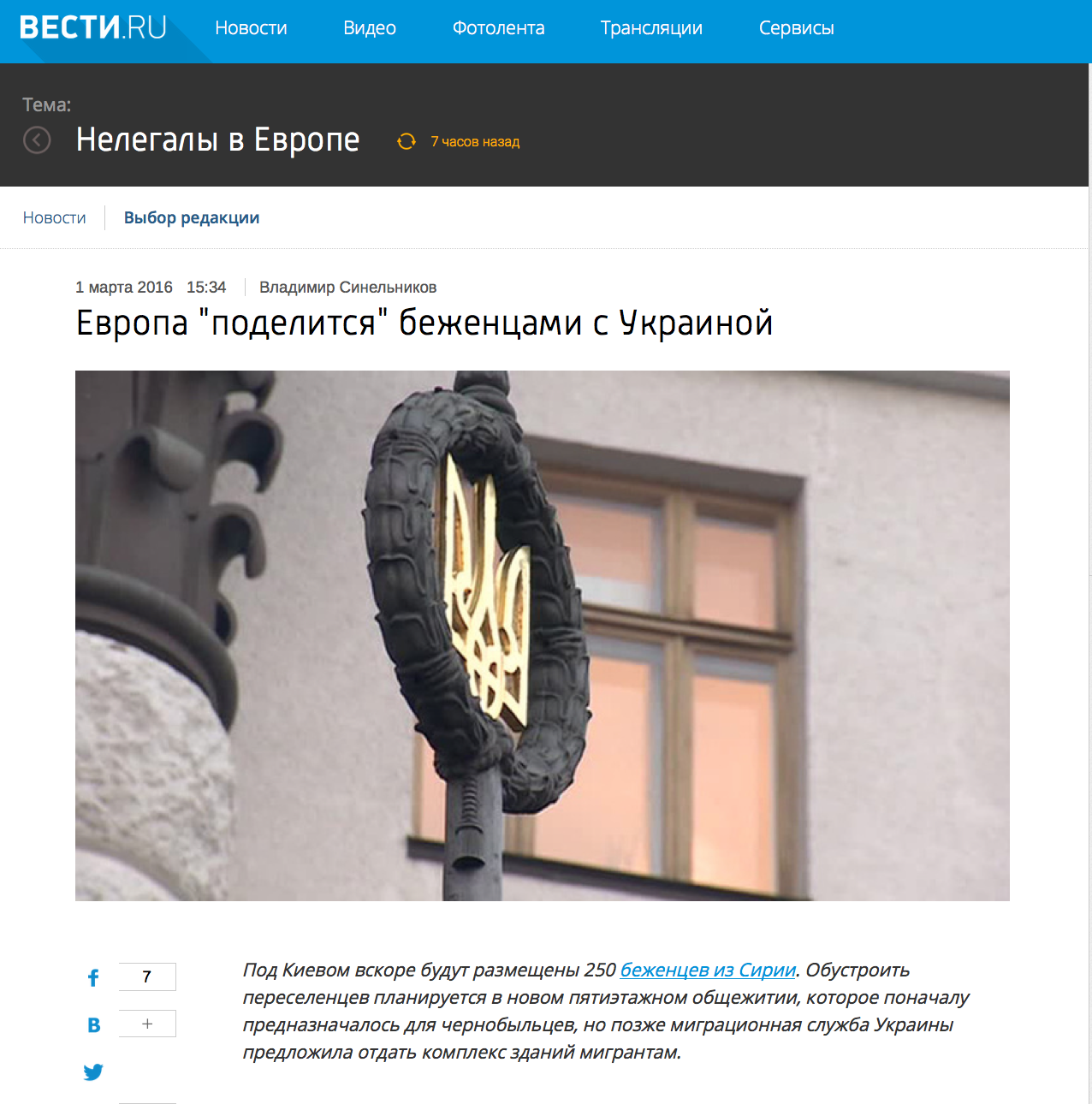 According to Synelnikov Ukrainian media are hushing up this story "There is a wall of silence in Ukraine surrounding this topic, practically all mass media are avoiding talking about it" he writes.
Synelnikov's claim is completely untrue. Even prior to Vesti running this story, the respected Ukrainian weekly newspaper and web site Zerkalo Tyzhnia, the new website Obozrevatel and the magazine Korrespondent all featured stories about the refugee center in Yahotyn.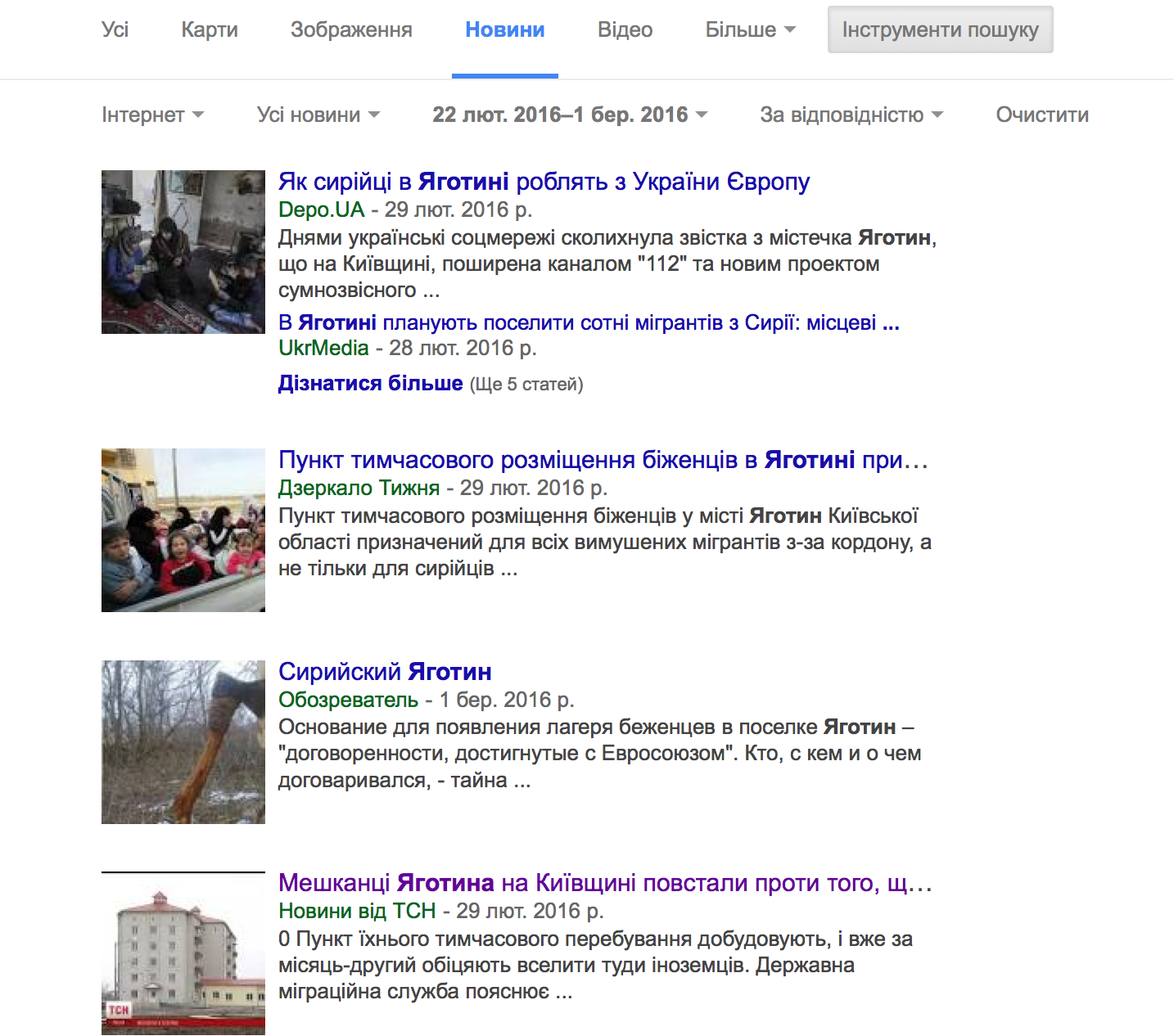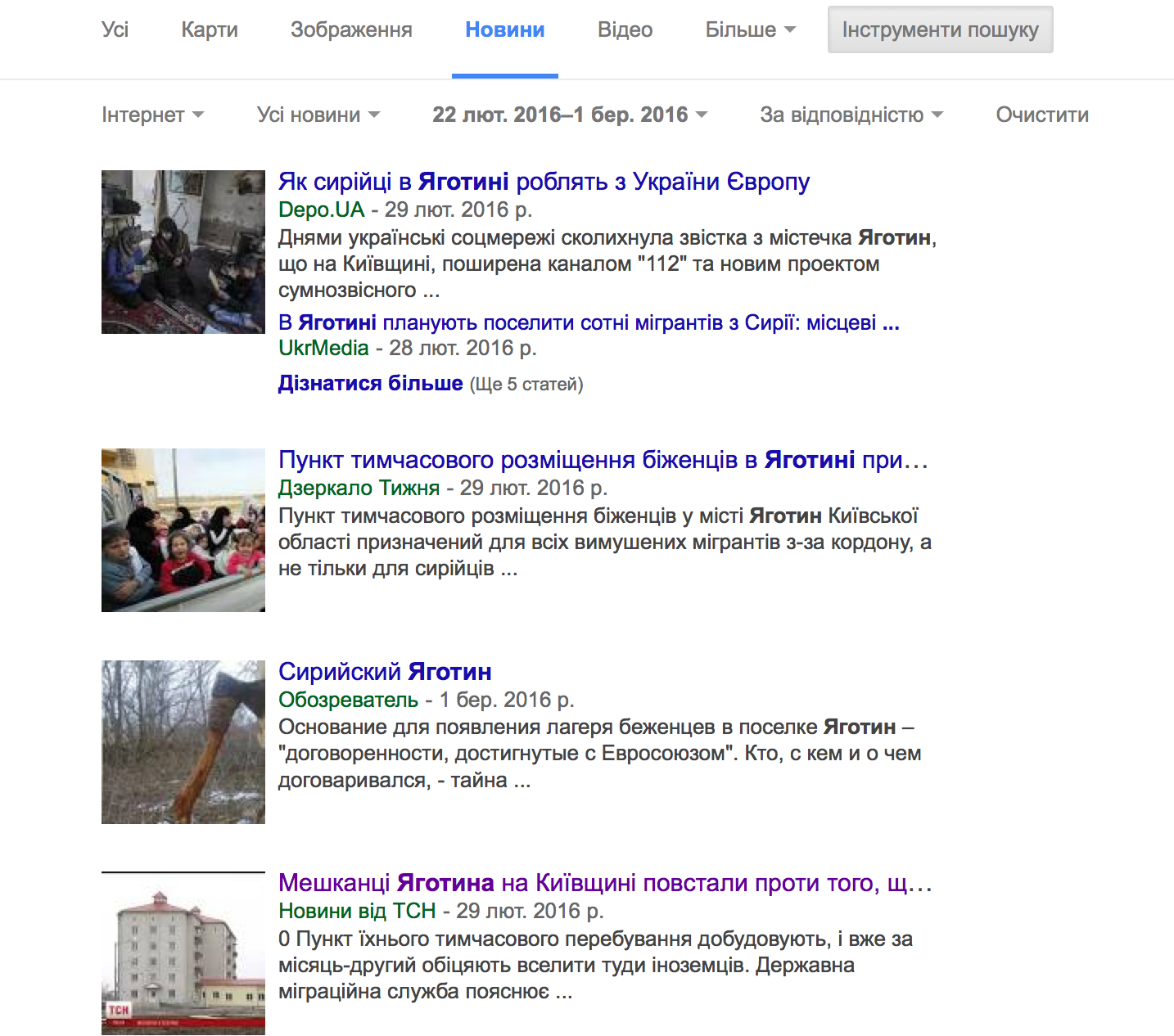 On February 27 the Ukrainian television station channel 112 also featured an item about the refugee center.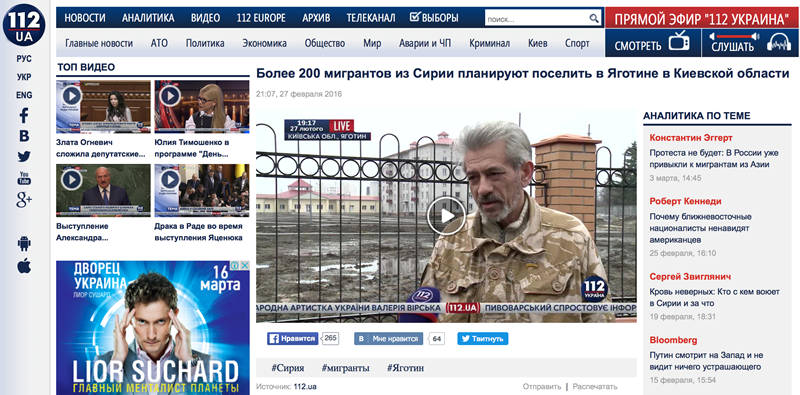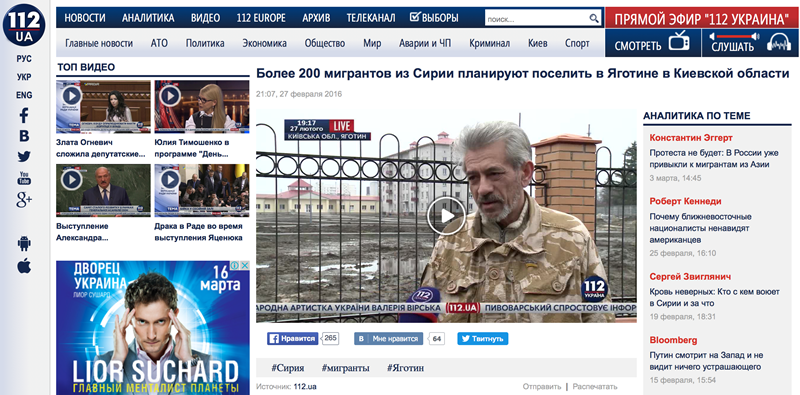 Two days later the national television station 1+1 aired this story in prime time during its TSN evening newscast.