Russian and other media have falsely reported that Ukrainian soldiers recently beat Russian singer Andrey Makarevich. According to the reports, the incident allegedly took place during a private concert in Kharkiv by the singer for the leaders of the ATO on the eve of Victory Day. Allegedly, one of battalion commanders punched the singer in the face and then broke a guitar over his head.
The story first appeared on the website oppps.ru, and then was reprinted by other sources, including the news agency Regnum, News Front, and Annanews. There is also a video message about the alleged beating of the singer on YouTube posted with footage of Makarevich performing last year in Slovyansk and Svyatogorsk.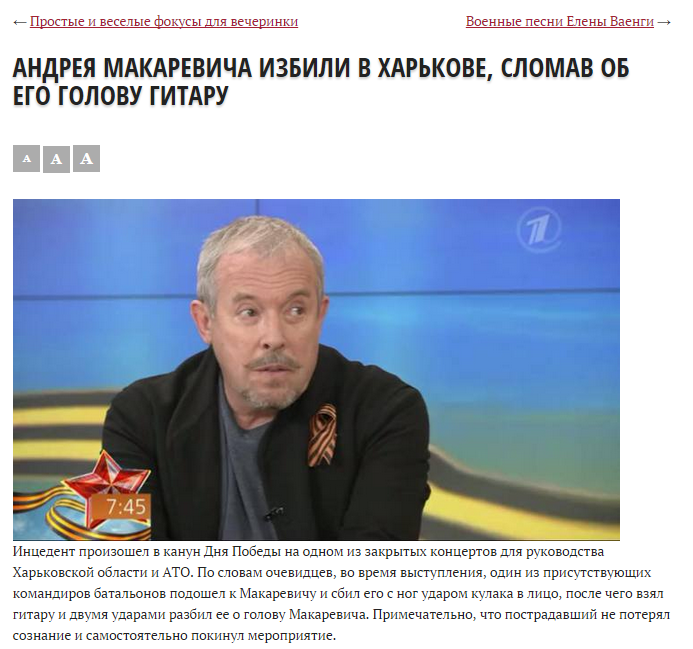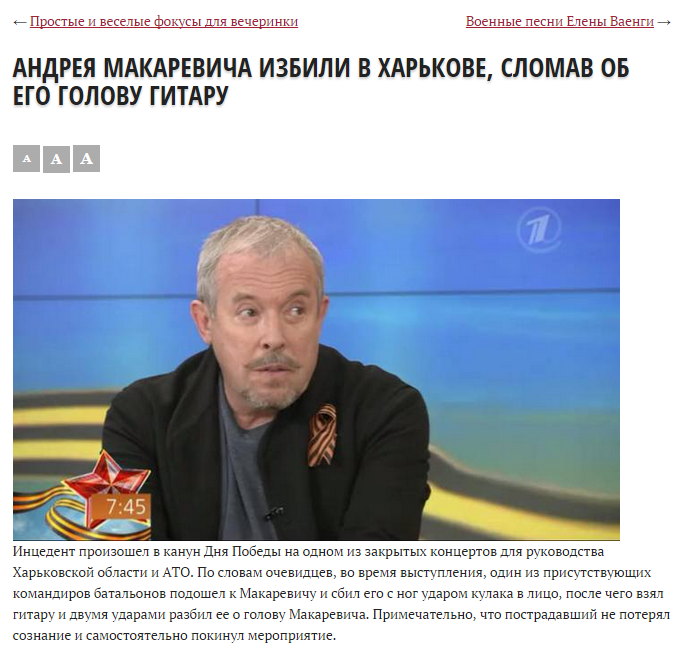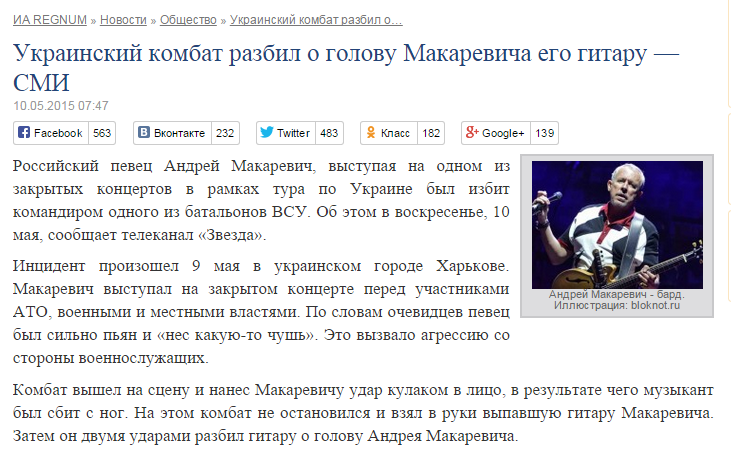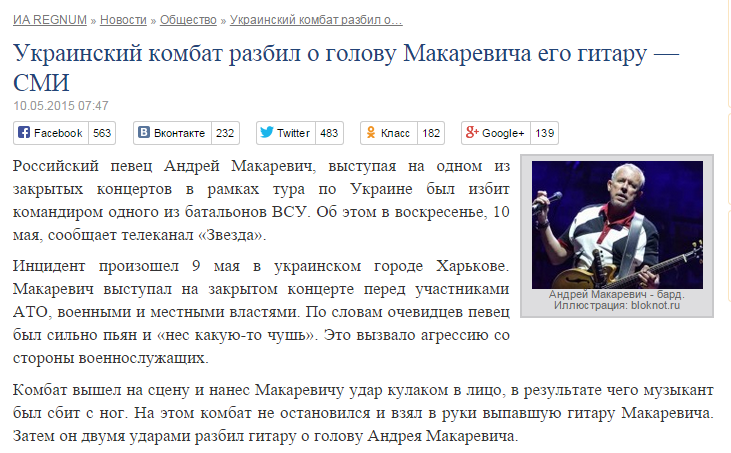 Anton Chernin, a spokesman for Makarevich, repudiated the story. "Certainly, this information isn't true," he said on the Zvezda television network. He said that the musician didn't even give concerts in Ukraine. He told Rusnovosti: "Nothing like that happened. It all is invented. Makarevich didn't visit Ukraine recently. He didn't give a concert, and there was no tour. They told lies about everything from A to Z. We will have legal proceedings, probably, against those who will continue to spread this information."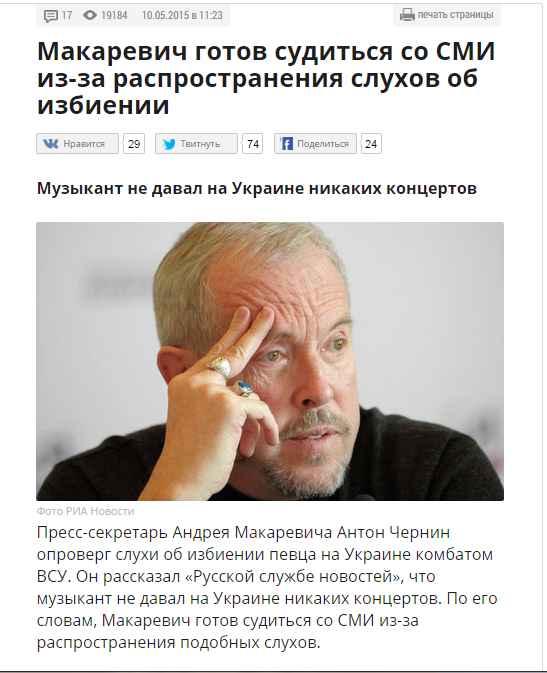 Makarevich himself commented on the fake on Facebook.


Zvezda removed the false report about Makarevich and later apologized to its readers.
Other sources, however, have not changed their bogus account.