Representatives of the self-proclaimed Luhansk People's Republic have accused President Petro Poroshenko and his administration of suppressing voting in the eastern Ukraine war zone.  These representatives also claim that ballots prefilled in favor of President Poroshenko were stuffed at military polling stations, that had been specifically set up to rig the election in favor of the incumbent.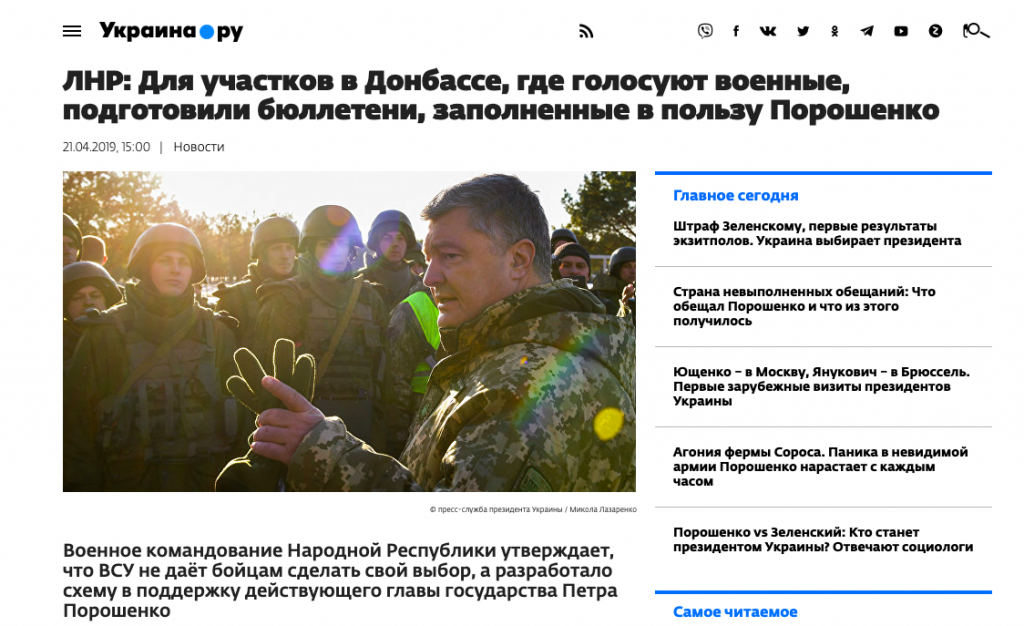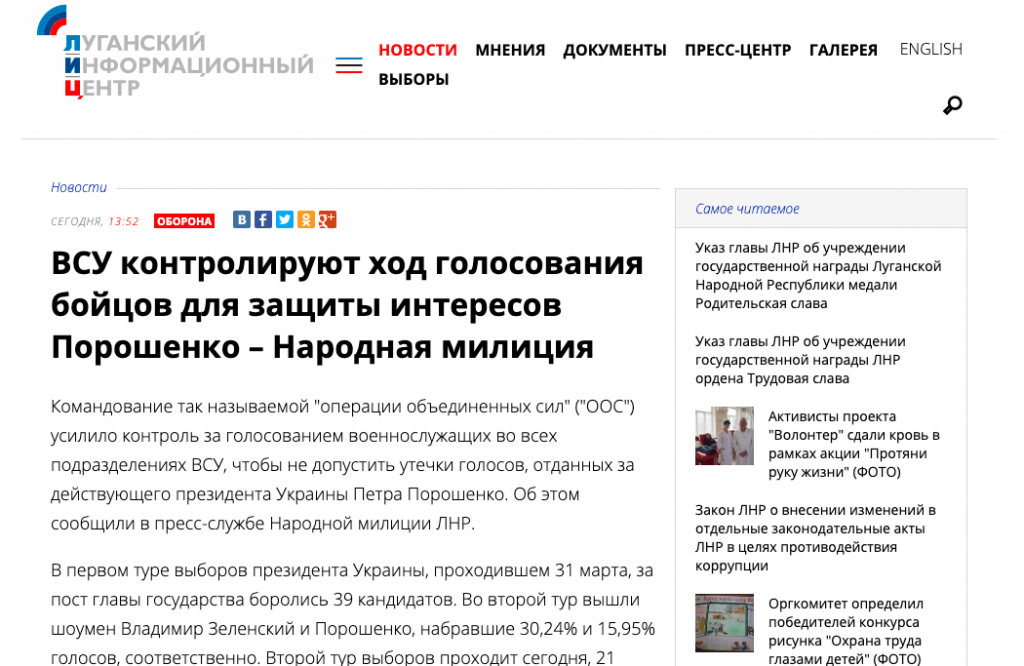 Luganskyi Informatsionnyi Tsentr also claimed that Ukrainian military planned a series of provocations on Election Day aimed at depriving residents and military personnel who do not support Poroshenko of casting their ballots.
Ukraine's Central Election Commission, the state body that organizes and oversees elections, set up 79 polling stations in the military zone adjacent to the occupied territories and an additional 14 polling sites in military hospitals and abroad. According to Ukraine's military command, soldiers were brought from the front to the polls on a rotation basis throughout Election Day; one group remained in deployed positions, while another voted. All polling stations were manned with international election observers and no violations were noted.
The first round of voting showed that neither the Army command nor President Poroshenko exerted any pressure on the Ukrainian military to vote a certain way. It also showed a fairly even split in military voting sympathies, 9,927 voted for President Poroshenko, 9,718 supported candidate Zelensky.or.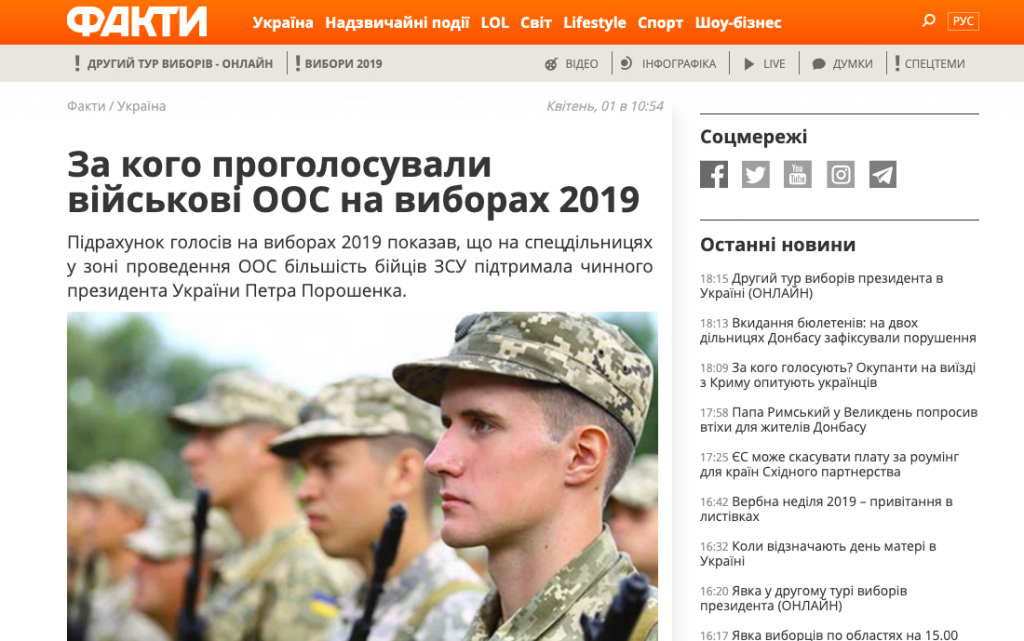 As for pre-filled ballots in favor of President Poroshenko being delivered to military polling stations, this is even theoretically impossible. All ballot deliveries are checked by at least three separate groups involved in the process:  the district election commission, Central Election Commission personnel, representatives of both presidential candidates and official election observers. Ballots are stored in sealed vaults which are certified by all three groups and guarded around the clock by the National Police.
Claims that Ukrainian military would resort to 'provocations' on election day also have no basis in reality. On the contrary, on Election Day Ukrainian forces reported intensified shelling from the occupied territories controlled by Russian proxies.
Russian media featured similar fakes during Ukraine's first round of presidential elections which took place on March 31. StopFake then debunked stories claiming that Ukrainian military were trying to provoke Russian backed separatists into firing so as to disrupt the election process in the frontline areas.