Russian media disseminated stories claiming that according to Eduard Basurin, the defense spokesman of the self-proclaimed Donetsk People's Republic, on September 11 Ukrainian armed forces opened fire on OSCE monitors while they were conducting routine inspections.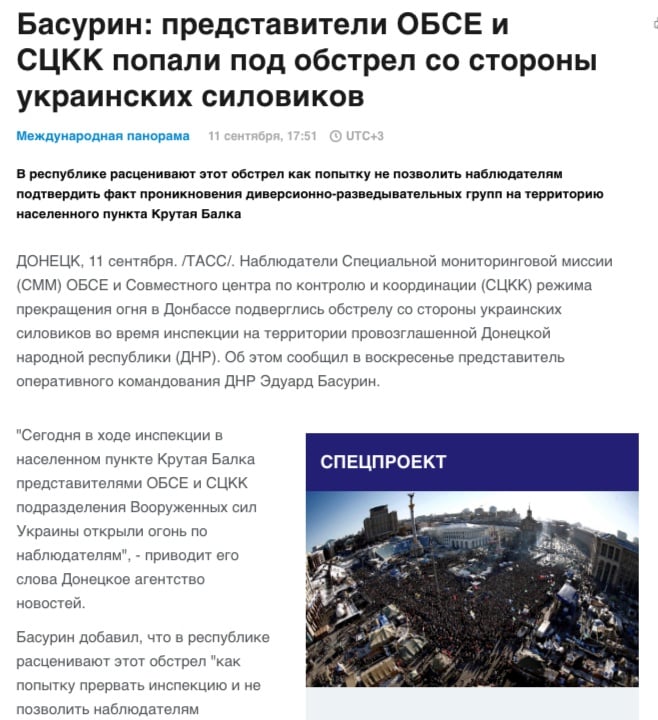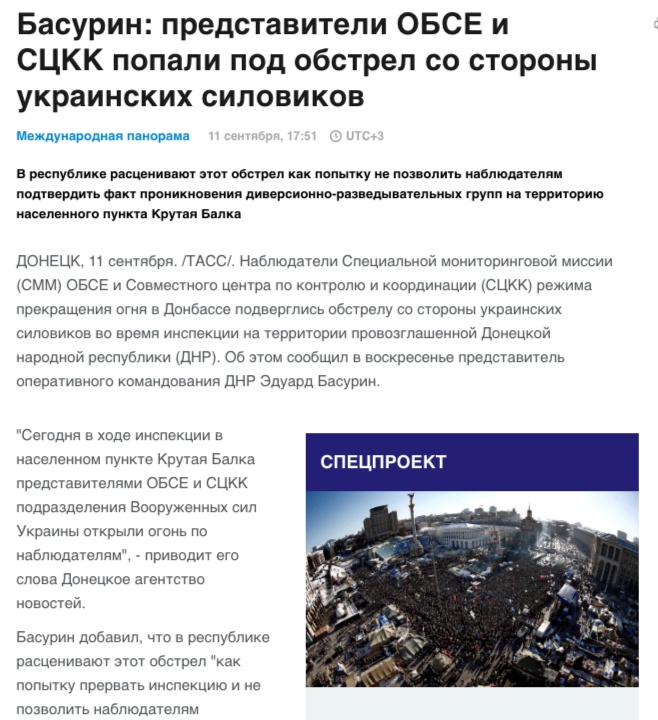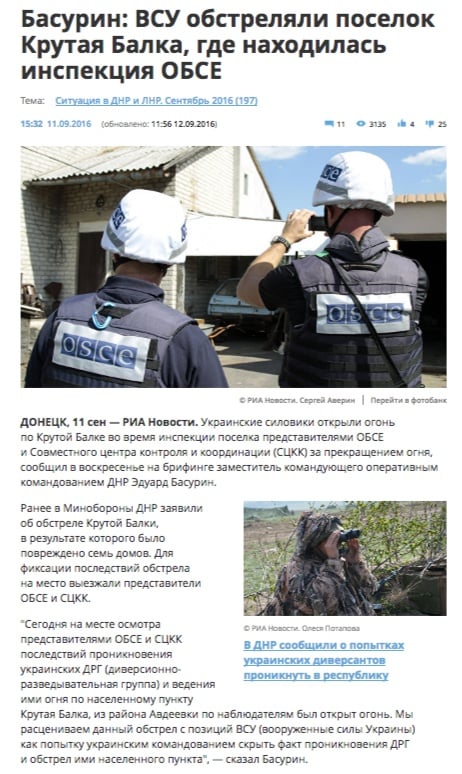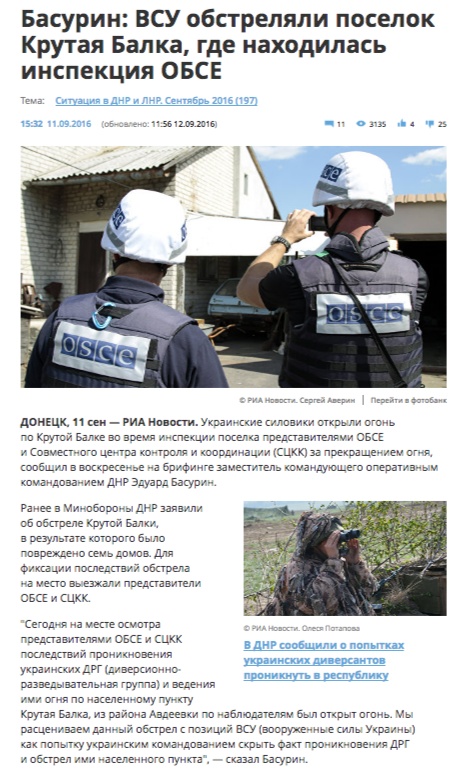 The OSCE Special Monitoring Mission however makes no mention of being fired upon on September 11, a day when OSCE monitors were conducting crater analysis and observing damage to houses in Kruta Balka, Donetsk oblast, an area controlled by the militants. The monitors recorded fresh impacts and damage to civilian houses, but did not encounter any gunfire.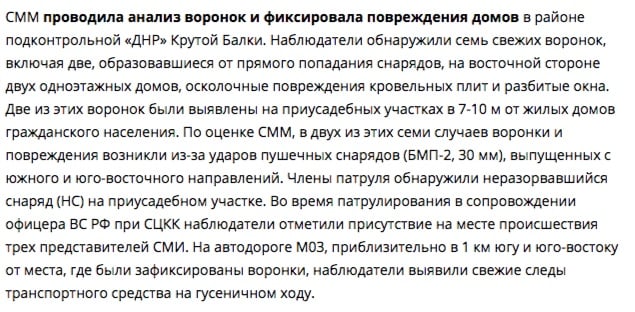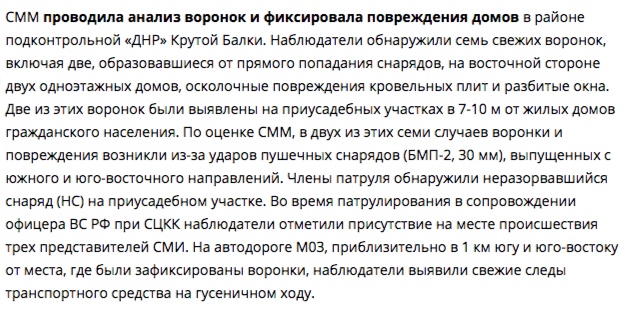 A separatist site called Moy gorod Yasynovataya reported that Ukrainian forces fired upon Kruta Balka on September 10 , thereby violating the Minsk ceasefire agreement. Ukrainian armed forces say they are adhering to the ceasefire agreement very strictly.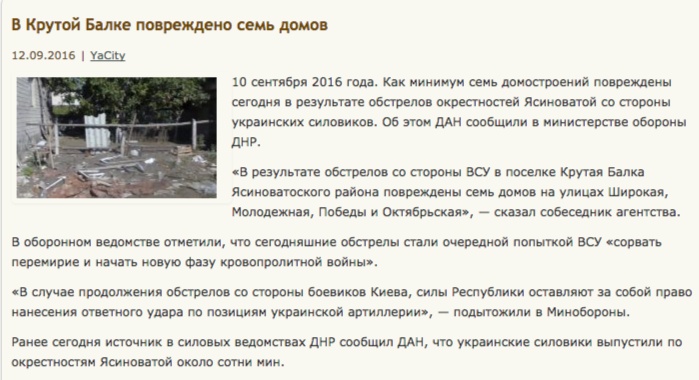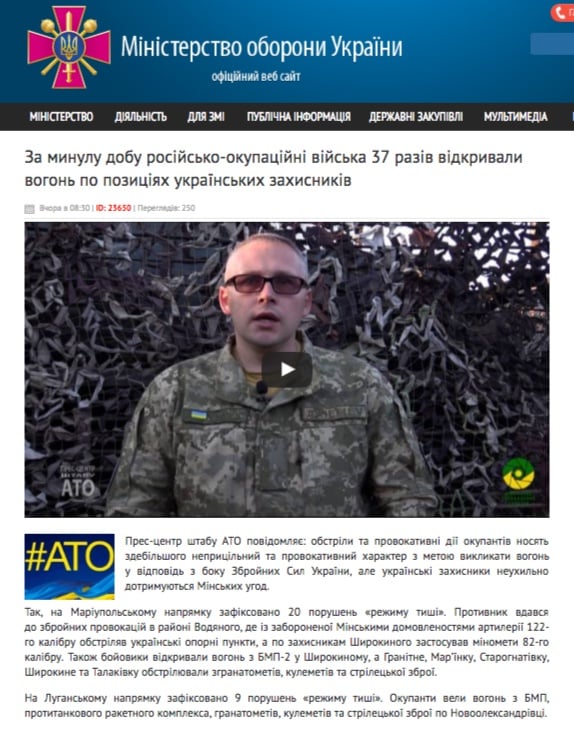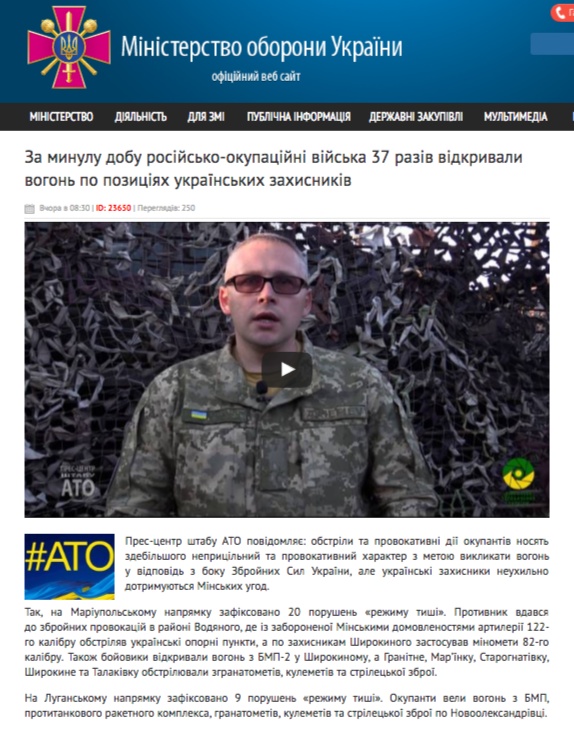 StopFake has debunked previous fakes claims of Ukrainian forces shelling OSCE monitors, the topic however remains a favorite of the Russian propaganda machine and their separatist minions.