On October 1, Lifenews reported eight people killed in Donetsk bus stop shelling. The report featured bus stop on the crossing of Kiev Av. and Poligraficheskaia Str. which "was shelled by the Ukrainian military who used rocket systems". One of the missiles hit the bus and it burned down. Lifenews journalists accuse the Ukrainian military of the bus stop shelling, bus destruction and the death of eight civilians. They claim the shelling was performed from the airport territory, which is under the control of the Ukrainian military.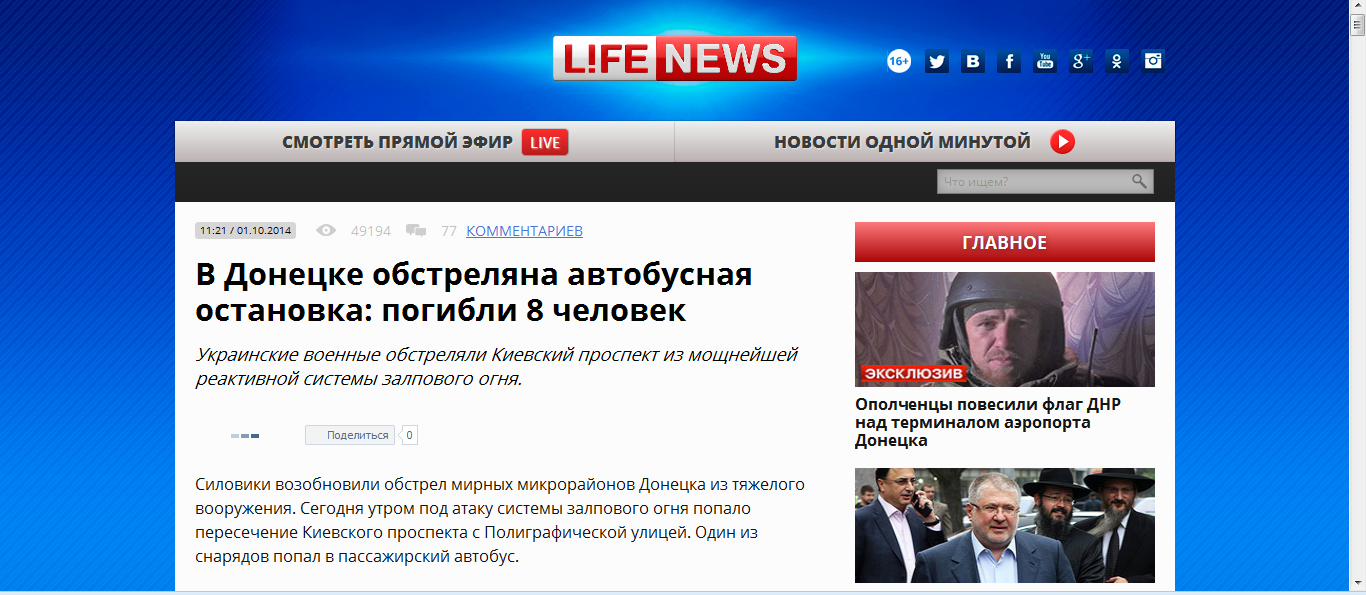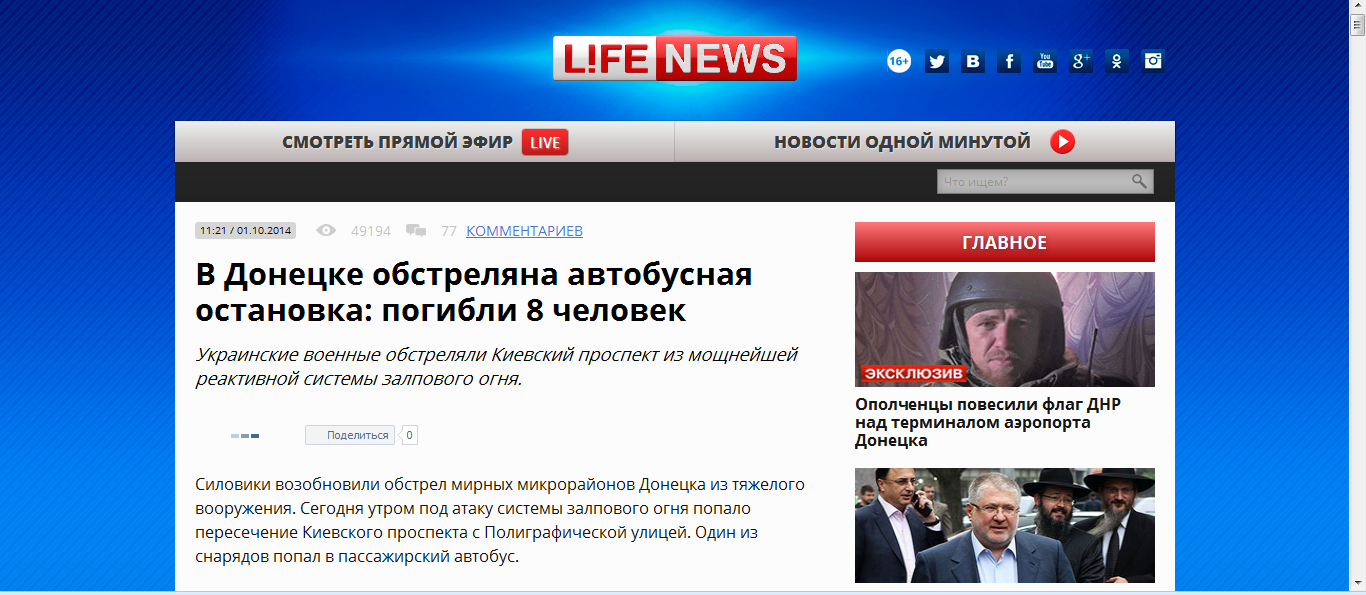 The screenshot of video from the scene shows some inconsistencies in the story of Lifenews journalists. They claim the shelling was performed by the Ukrainian military from the airport. Here is a video screenshot showing, which can show the direction from which one of the shells came from. The video also shows the location of the bus station and the other objects, which is important for further analysis.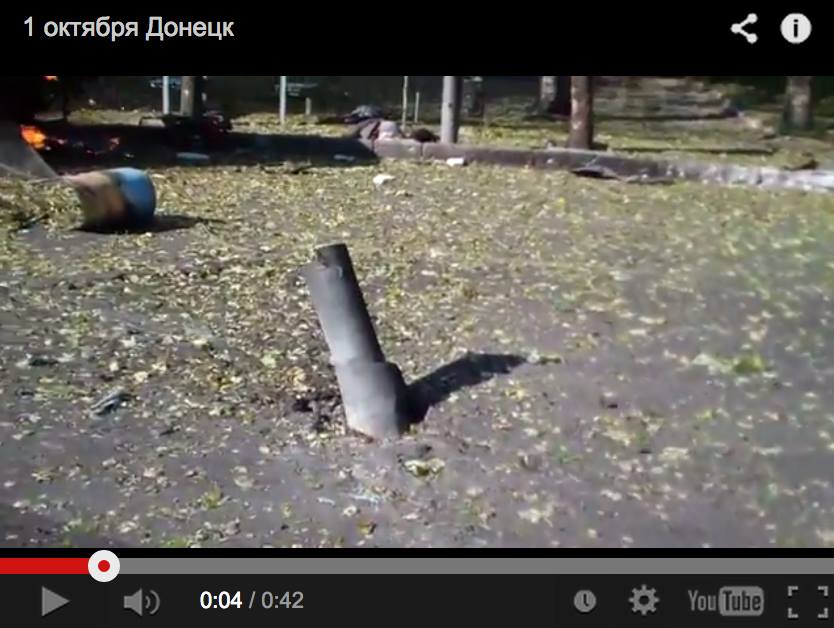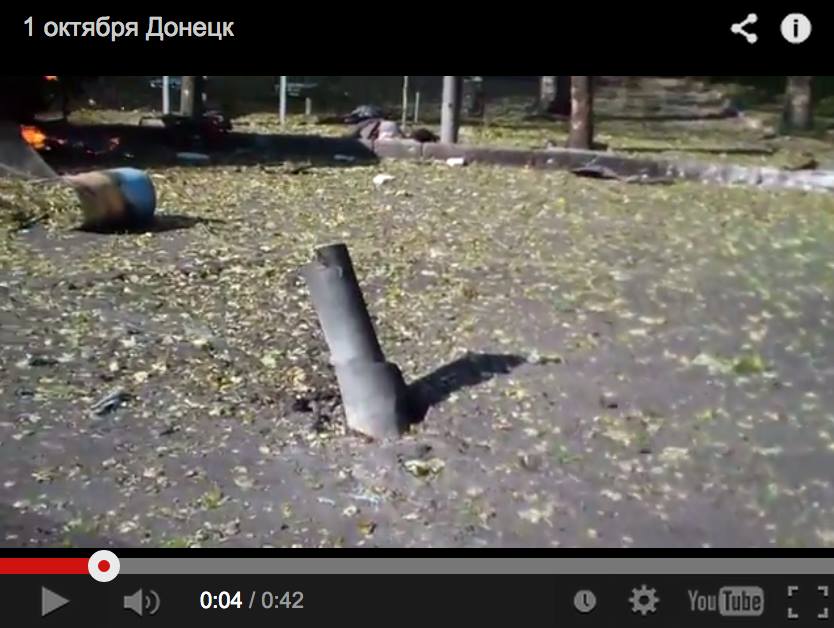 With Google Earth/ Street view it can be proved that the shell came from the south, not from the airport, which lies to the north. Note the Google Earth/ Street view screenshot and compare it with the shell position on the video. It can be assumed that the shell came from the location, which is 45 degrees to the south-west of Kiev Av. It is important to note that N – North on the left in the panel – it shows that the international airport of Donetsk is behind us, in the opposite direction from the location the shell came from.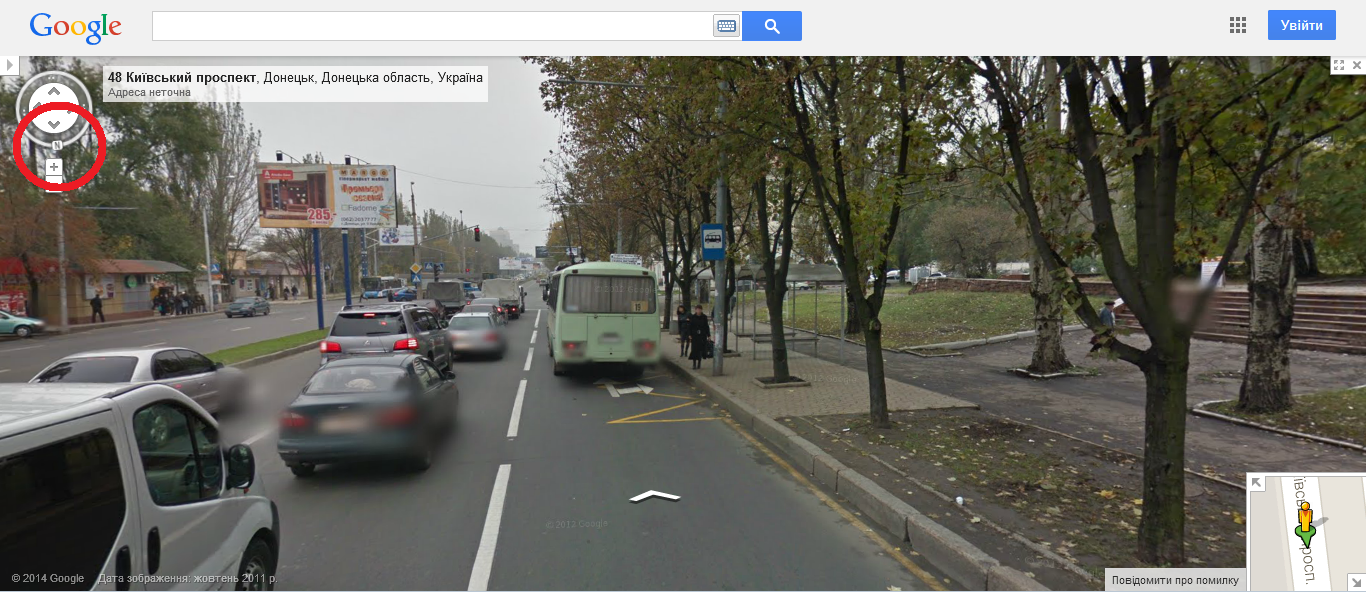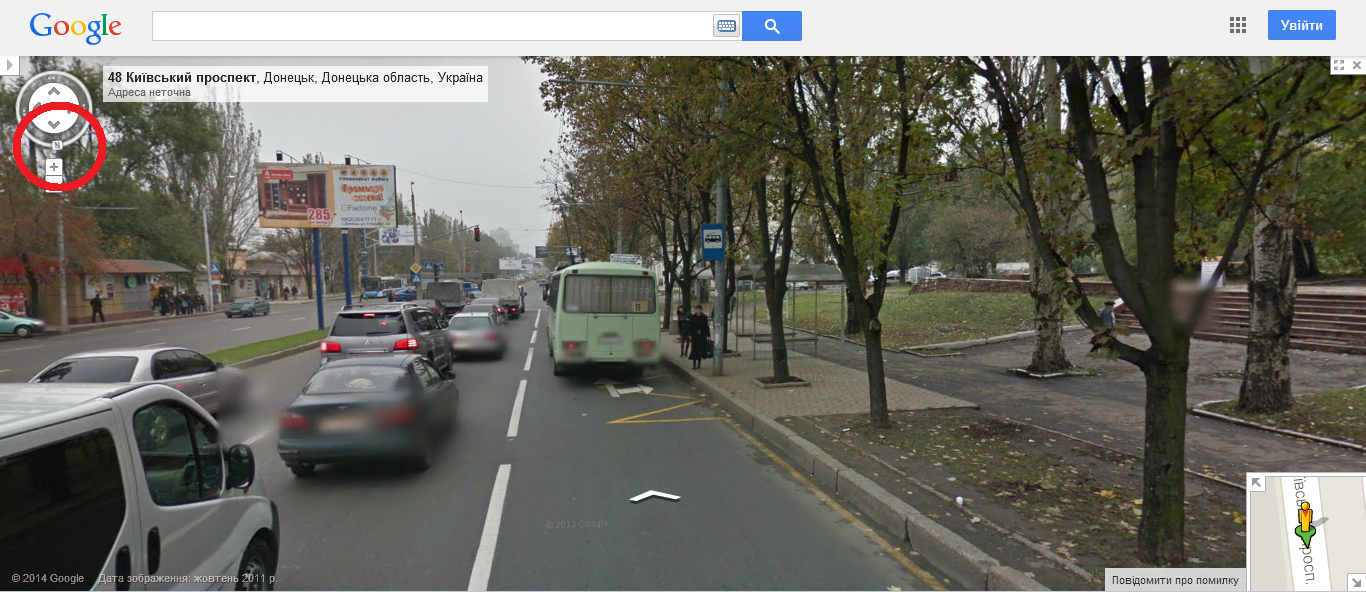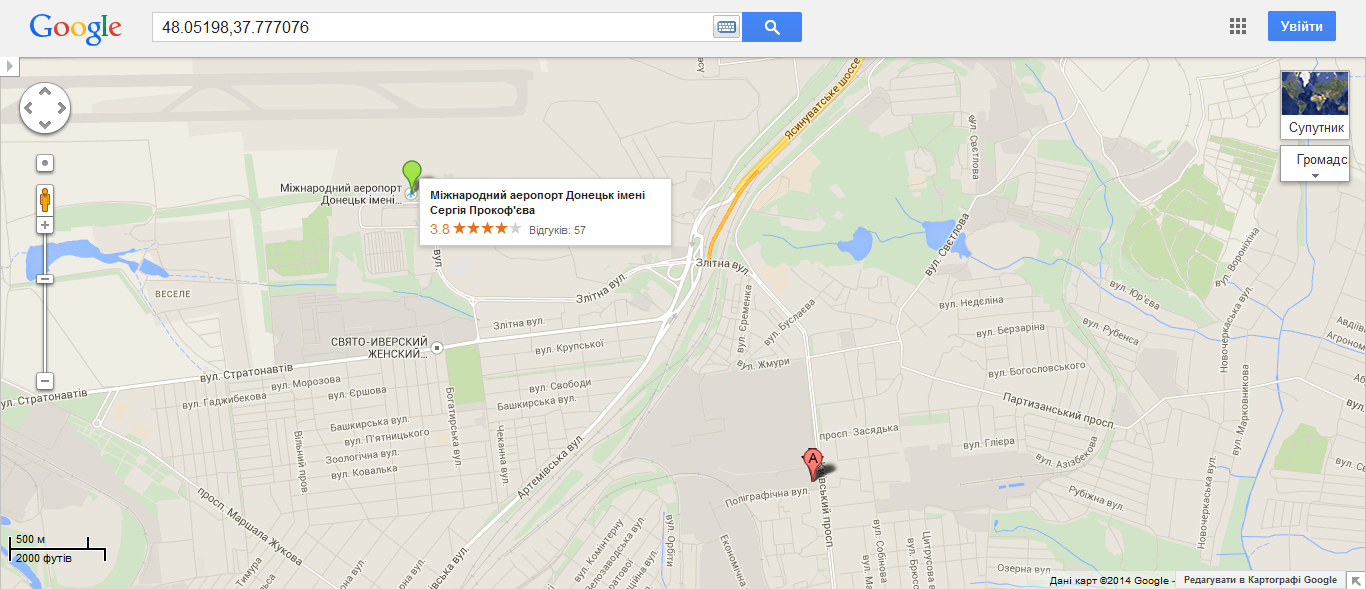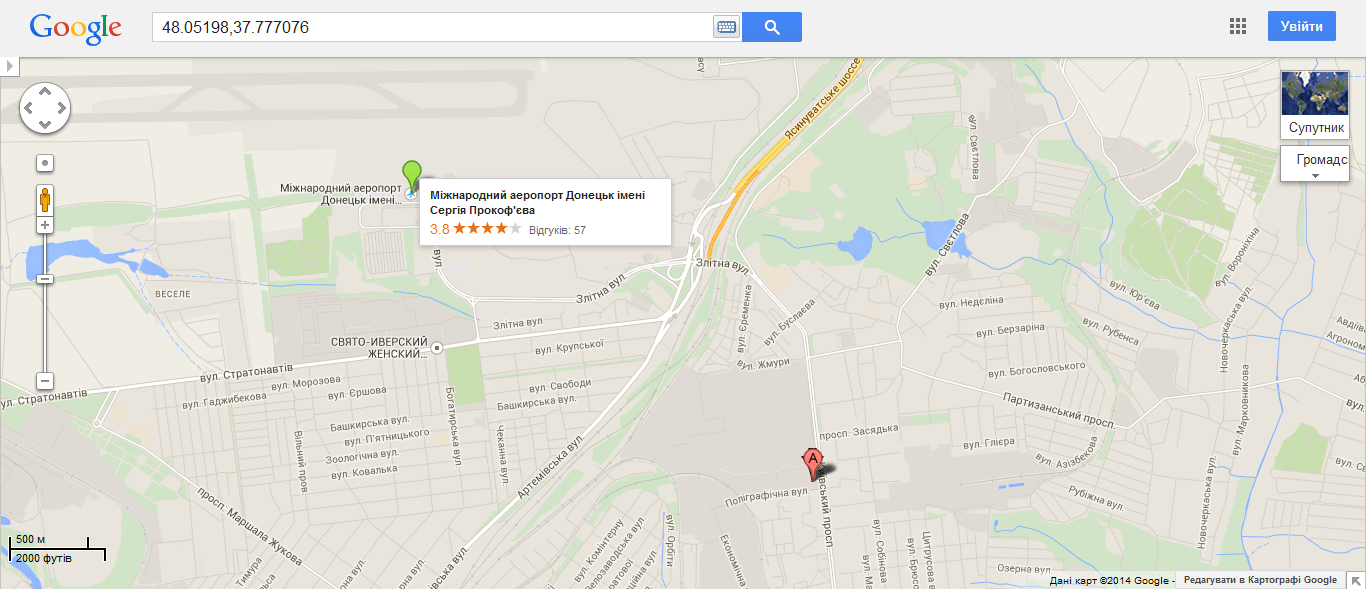 The line on the map shows approximate shell flight radius.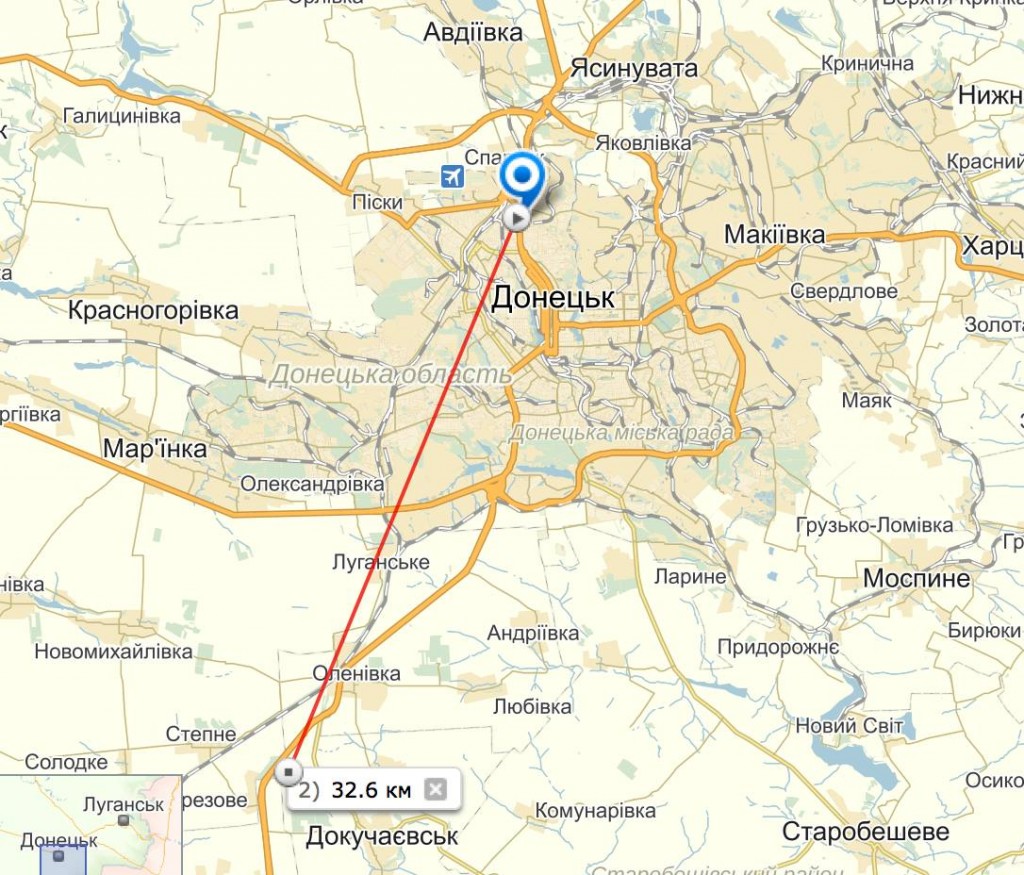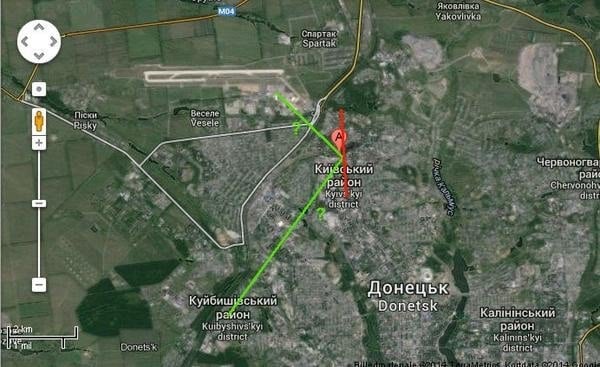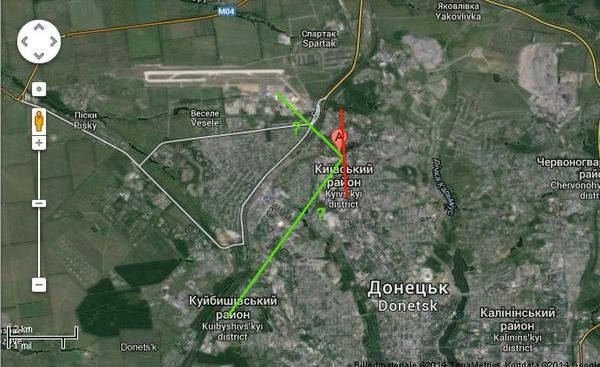 It should also be noted that the rocket system hitting area is 30 km, and the territories to the south from this place are under complete control of the gunmen. Here is the front map: