On June 7, the Russian television channel Lifenews ran a piece called "Enrichment in a Kyiv Way," during which it falsely reported that Ukrainian mobile operators are charging the mobile accounts of residents of the so-called Luhansk People's Republic for the needs of the Antiterrorist Operation (ATO). It also reported on organized SMS campaigns by the operators.
https://www.youtube.com/watch?v=1yhNp5FkcrI&feature=youtu.be
This was republished by Russian and separatists' publications, such as Crimea-n.ru, Novorossia, Russian Spring, Donetskiy.org, ukrop.dn.ua, and others.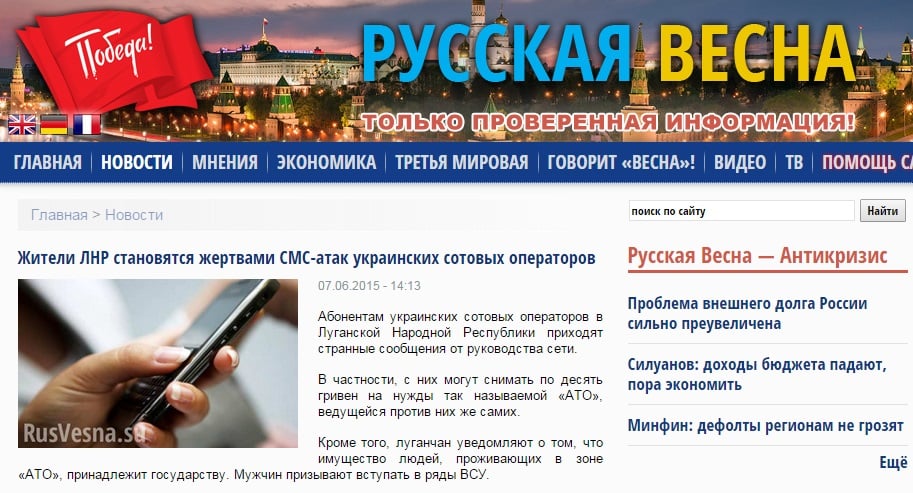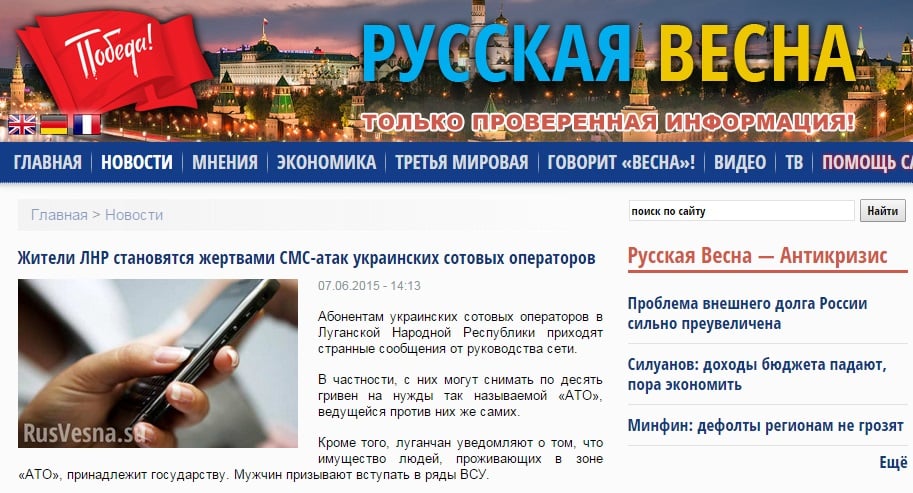 Representatives of the mobile operator life:) have denied their involvement in the SMS campaign. Moreover, if we look closely at the SMS shown in the Lifenews item, we observe some details proving that the Ukrainian mobile operators had nothing to do with the SMS deliveries to the inhabitants of the occupied territory.
We can see on the phone screen, which was shown in the news program, the text message from the user "Kievstar." But the Kyivstar press service confirmed Stopfake that the mobile operator Kyivstar only uses its brand name "Kyivstar" when sending text messages to customers. Moreover, Kyivstar does not serve customers in the temporarily occupied regions of Donetsk and Luhansk oblasts at all. By the way, there is a mistake in the text of the message – the word "принадлежит" was written as "прЕнадлежит".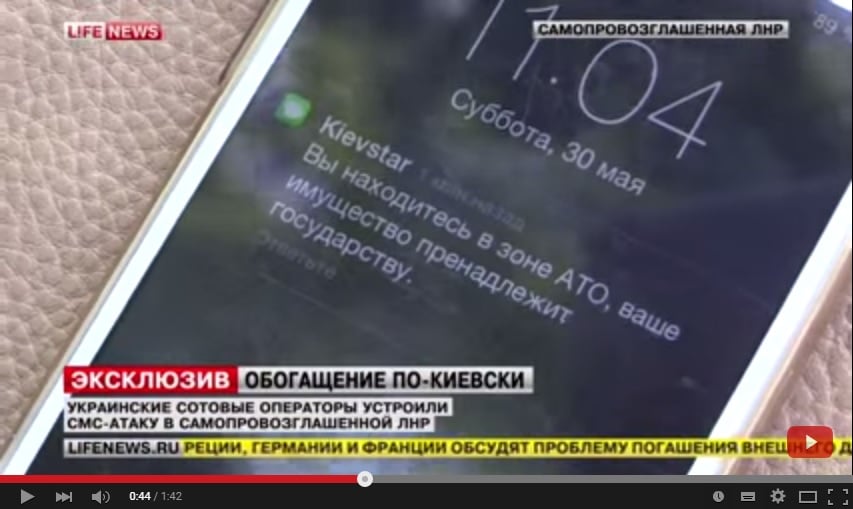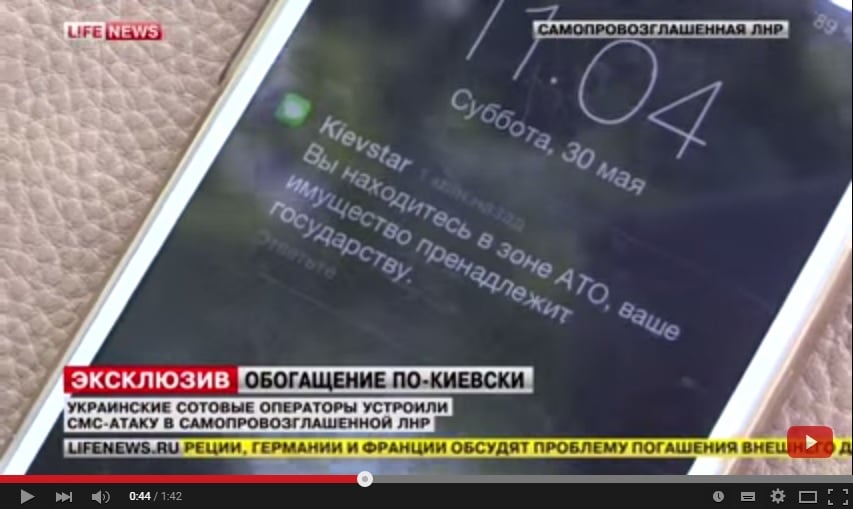 Then the message sent to customers of the mobile operator "life" is shown during the report. The press office of the company informed StopFake that "all official text messages are delivered with the official way of writing of our brand, that is with the smiley and lower case letter – life:)".