Russian media were awash with stories earlier this month claiming that Ukrainian MP Andriy Senchenko was proposing that all persons who had moved to Crimea after February 20, 2014 should be evacuated from the peninsula. Senchenko allegedly made this claim during the Shuster Live political talk show. Russian sites running this story used phrases such as mass deportations, repeat deportations, harkening back to the mass deportations of Crimean Tatars in 1944 by Stalin.
Life news for example announced that Senchenko was proposing "mass deportation of Crimean residents", REN TV claimed that "the Ukrainian parliament is advocating a repeat deportation of Crimeans", while the site Politnavigator declared that "after the Ukrainian takeover of Crimea Russians would be given one day to leave".
Other Russian sites that also disseminated this story were Moskovskyi Komsomolets ,  Simferopol's city site, EA Daily, Riafan and Svobodnaya Pressa.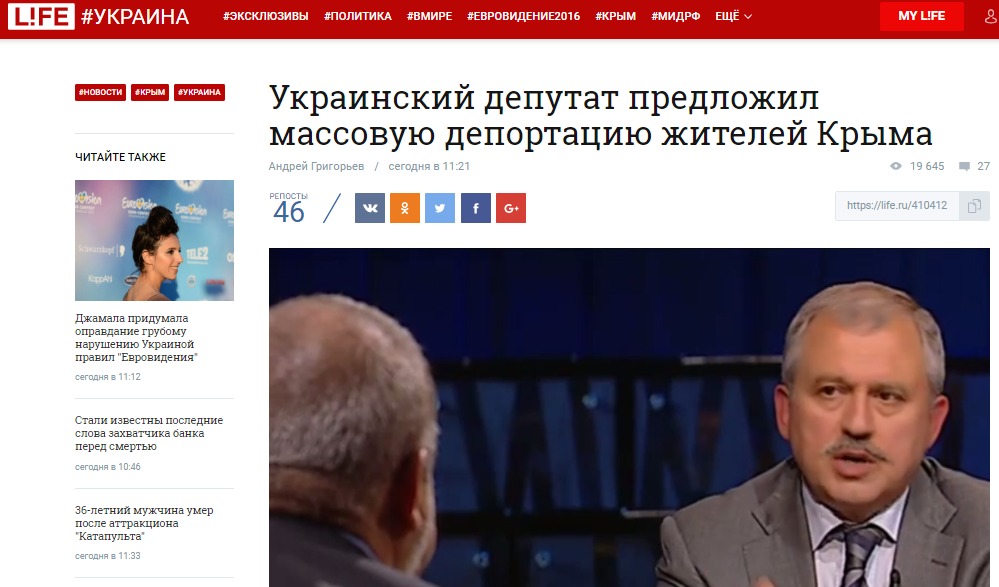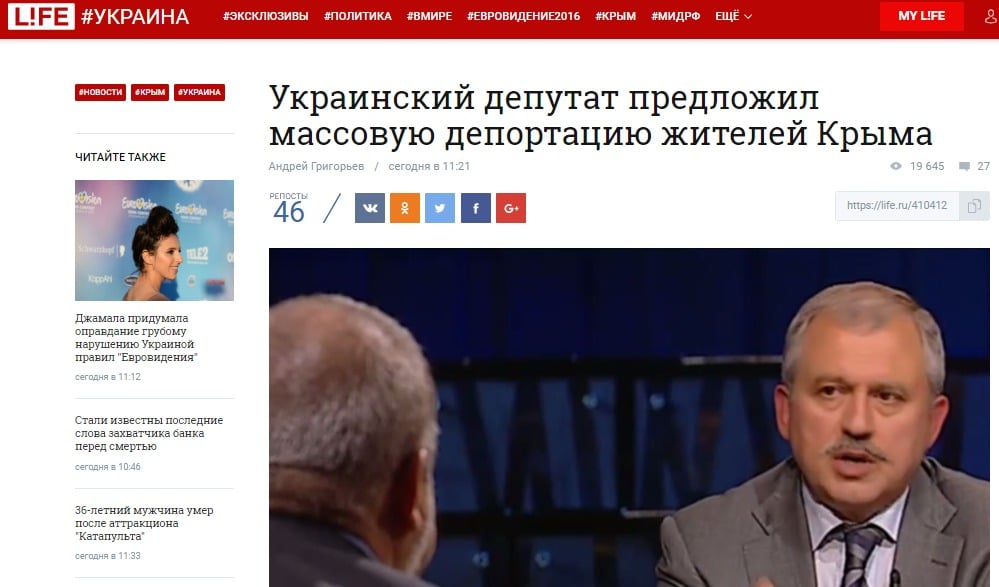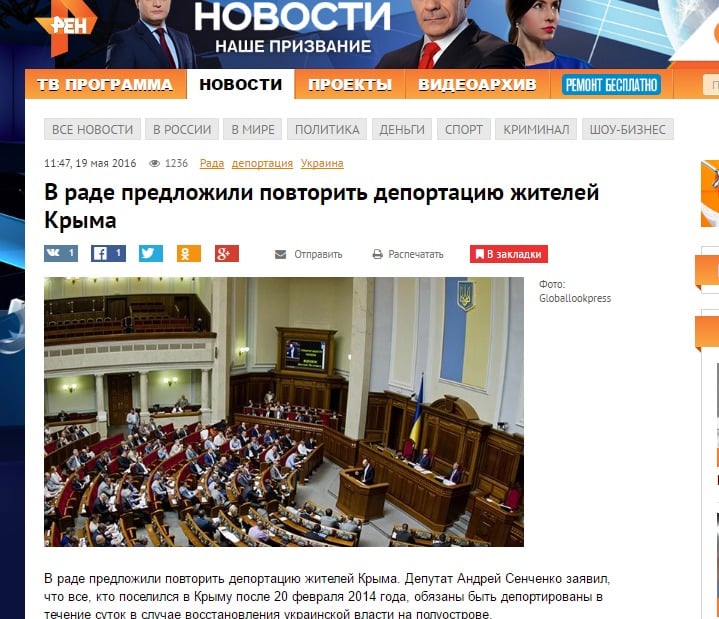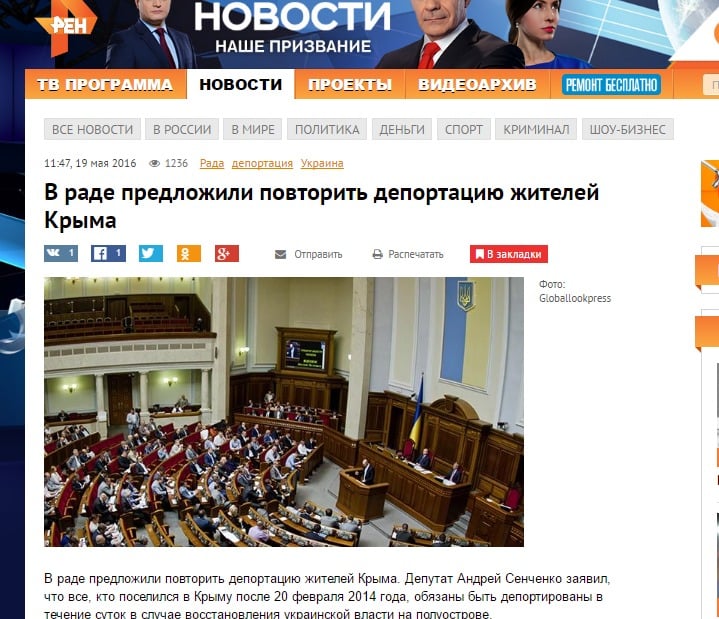 Andriy Senchenko is no longer a member of the Ukrainian parliament and his views on Crimean issues are those of a private person and in no way reflect official Ukrainian policy.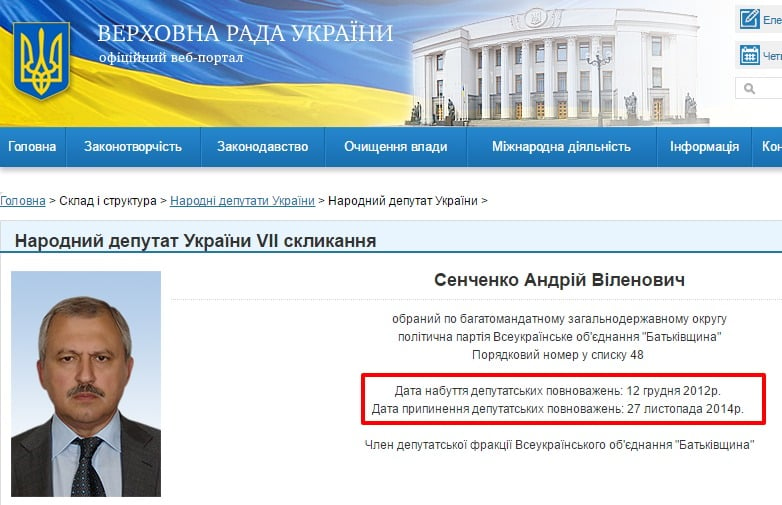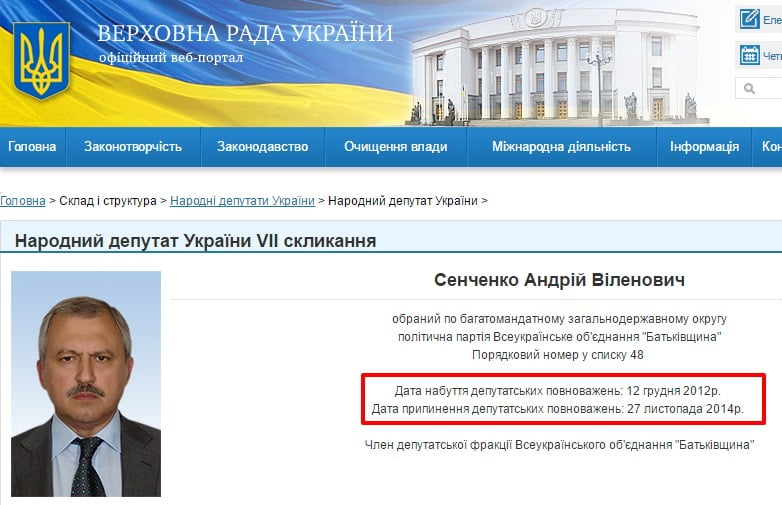 Russian media also distorted what Senchenko actually said, he spoke for the deportation of those who came to Crimea "on the backs of the occupants , that is, those officials who  came to Crimea to enforce Russia's annexation and occupation of the Ukrainian peninsula. He made this statement in the context of discussing collaboration with Russian authorities in enforcing Russian rule in Crimea and called for a law condemning collaboration with Russia to be enacted.