This week Russian, Ukrainian and European news agencies reported that the Ukrainian parliament passed a law that permits Ukrainian officers, not only to penalise their soldiers, but to kill them in cases of disobedience.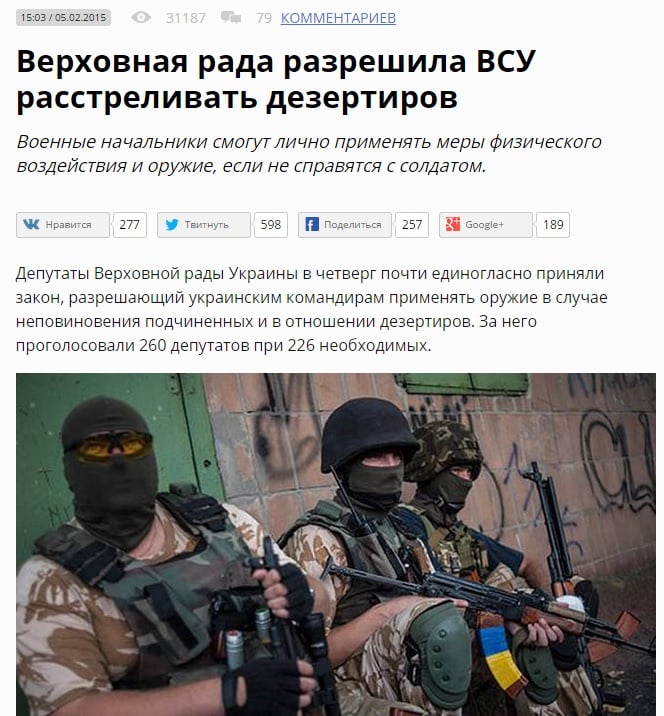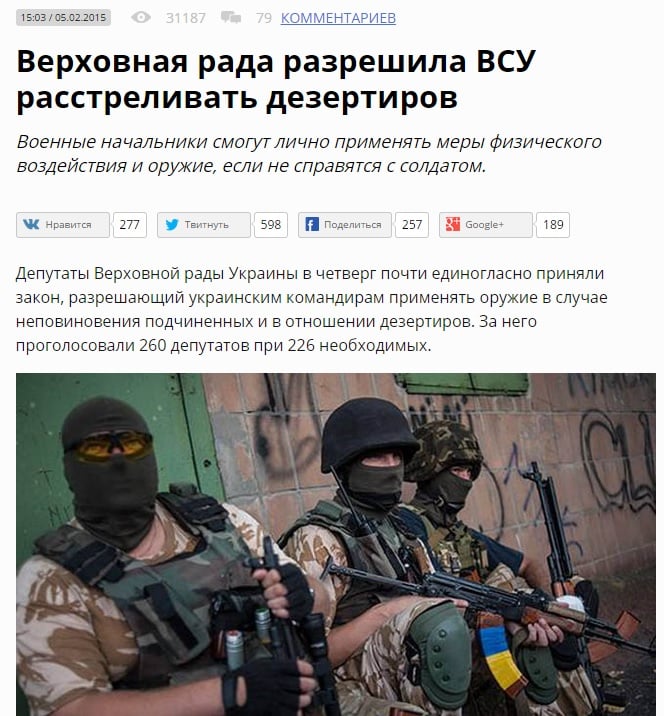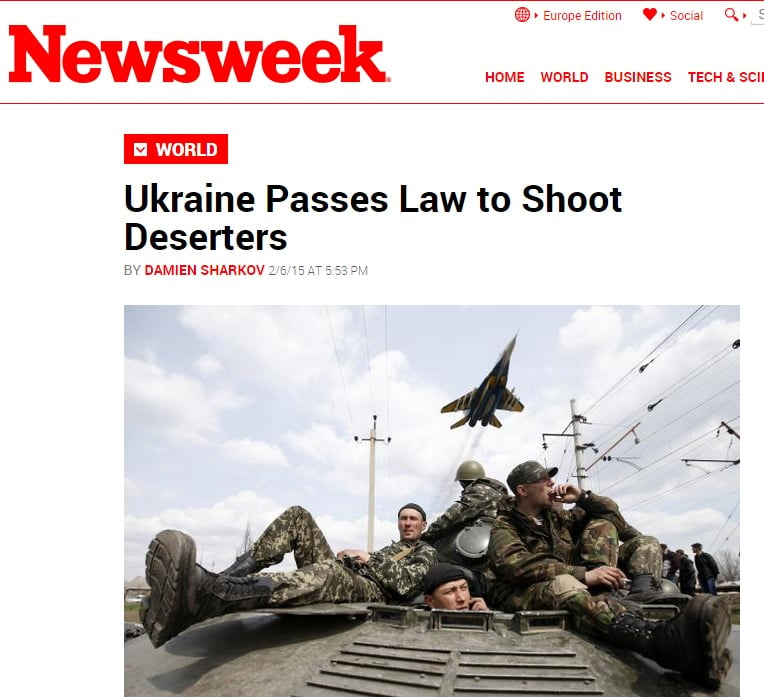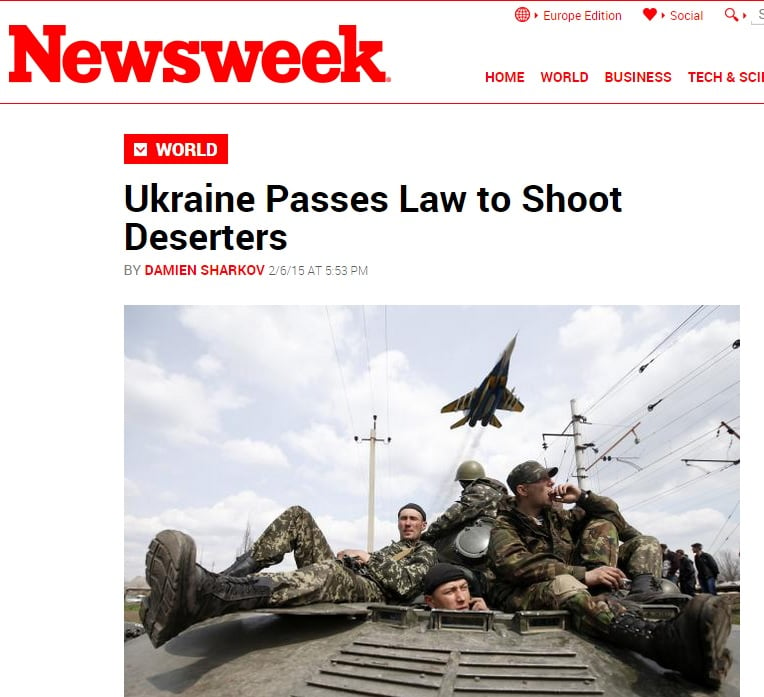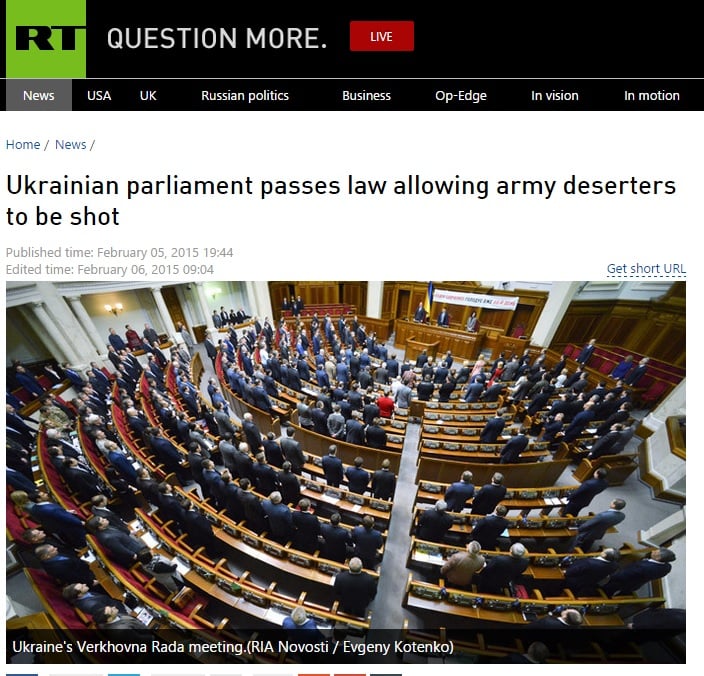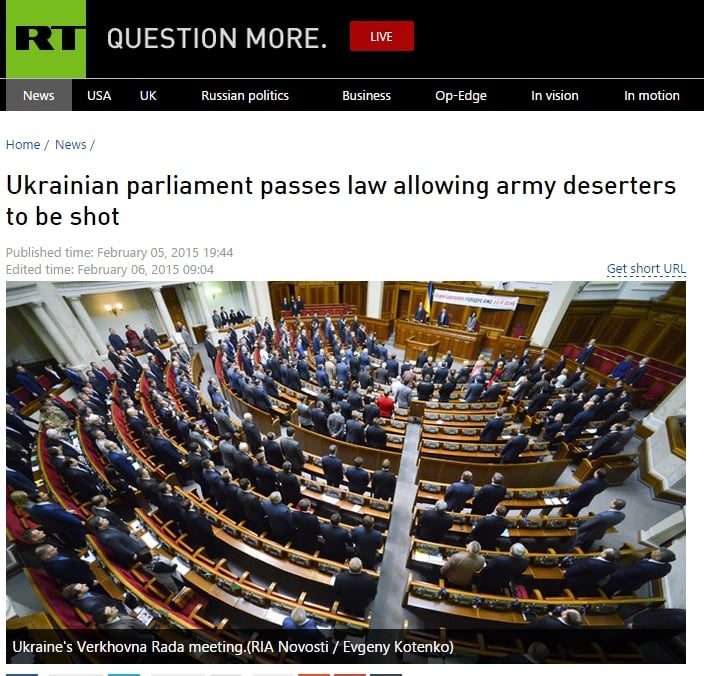 This news went viral among social networks.
For example, it was twitted by Human Rights Watch executive director Kenneth Roth: "The new Ukrainian law (as it had been reported above) would authorize summary execution of deserters—a clear rights violation." — Kenneth Roth (@KenRoth) February 7, 2015
Yet, the Ukrainian parliament did not provide commanders with the right to kill their subordinates. On February 5, the Ukrainian parliament passed a law on amendments to several legislative acts strengthening the authority of Ukrainian officers, granting commanders additional rights, and assigning duties during a special period (№ 1762).
The law states that "…the Internal Service Regulations of the Armed Forces is amended by article 22 paragraph 1, according to which during the special period, commanders detaining a soldier who commits acts of law violation, disobedience, resistance or threat to commanders, violence or desertion on the combat territory where combat tasks are performed, have the right to use force, while trying to avoid harm to the health of the soldier in order to stop the illegal activity.
In combat situations, commanders are allowed to use weapons or give orders to their subordinates to use weapons if there is no other way to stop an offence against the law, without causing the death of the soldier. If circumstances permit, the commander is to give a verbal warning or a warning shot into the air before using force against the person, against whom further measures are to be undertaken." It means that an officer can shoot the feet, for example. He can wound, but never kill a soldier.
Therefore, it is not about the right to shoot a soldier dead.