The pro-Kremlin online newspaper Ukraina.ru published a story this week claiming that Ukraine's National Police allegedly reported a sharp increase in election violations during the second round of voting on April 21. Citing the Ukrainian News agency and Interior Ministry adviser Ivan Varchenko as sources, the story does not provide any specifics about the alleged violations.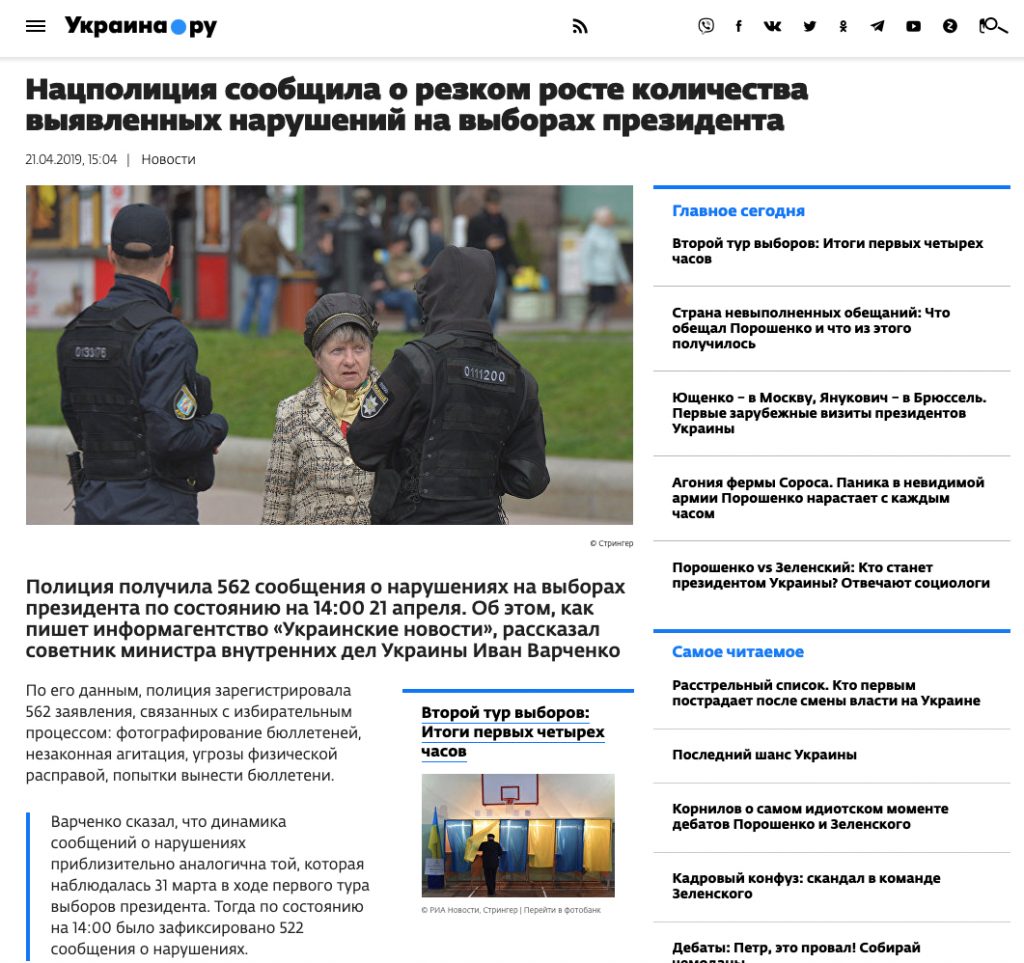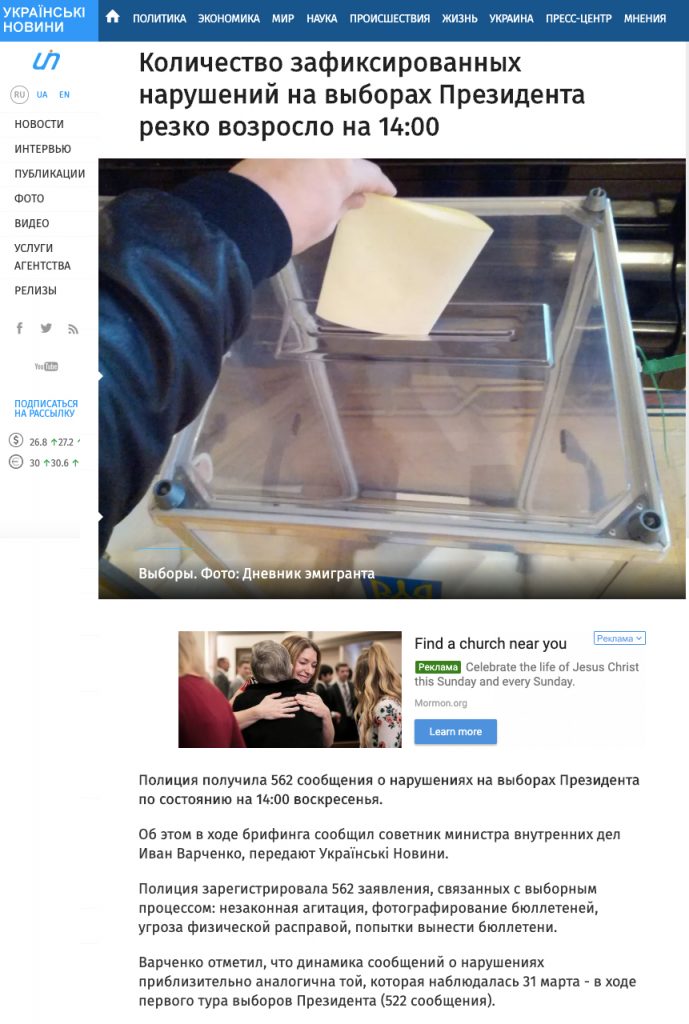 Meanwhile according to Ukraine's National Police, the number of violations during the second round of voting was roughly the same as during the first round and generally consisted of photographing or showing completed ballots.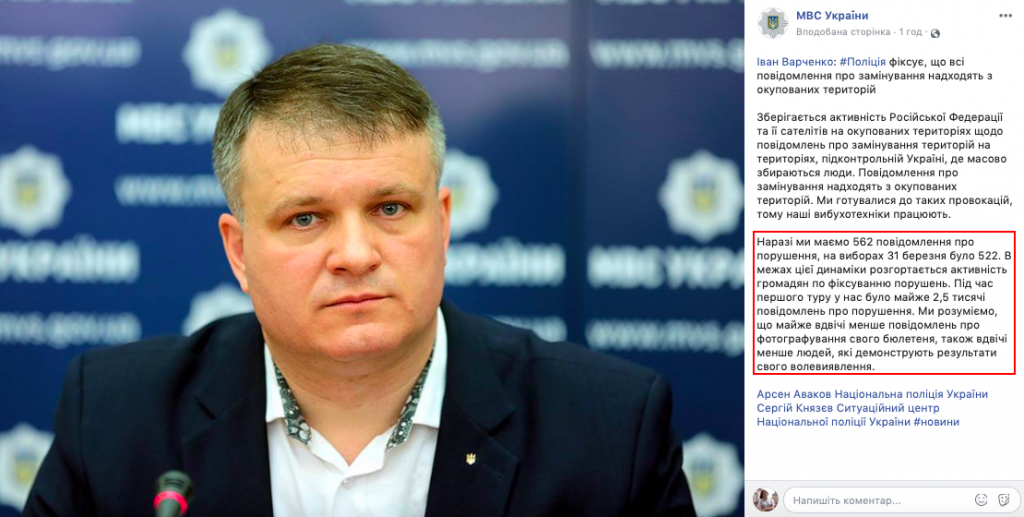 Ukraina.ru refers to the Ukrainian News agency as their source. The Ukrainian News headline does claim that violations have sharply increased, the story however simply states that reported violations roughly equal the number reported during the March 31 election round.
Ukraine's Interior Ministry says there were 562 violation reports during the April 21 vote, on March 31 there were 522 reported violations.