Ukrainian visa free travel to the EU Schengen zone countries which went into effect in June 2017 remains a favorite topic for Russian fakes and disinformation.  The latest spin on these manufactured stories is a claim published by the marginal site Rossiyskie Vesti claiming that Ukrainians are being massively deported from EU countries.  RIA Novosti eagerly reprinted this latest fake, elevating Rossiyskie Vesti to the status of world media. Novstnoy Front, Russkiy Dozor, Fond Strategiskoy Kultury, Inforeactor, Politforums, Strana.ru and others followed suit.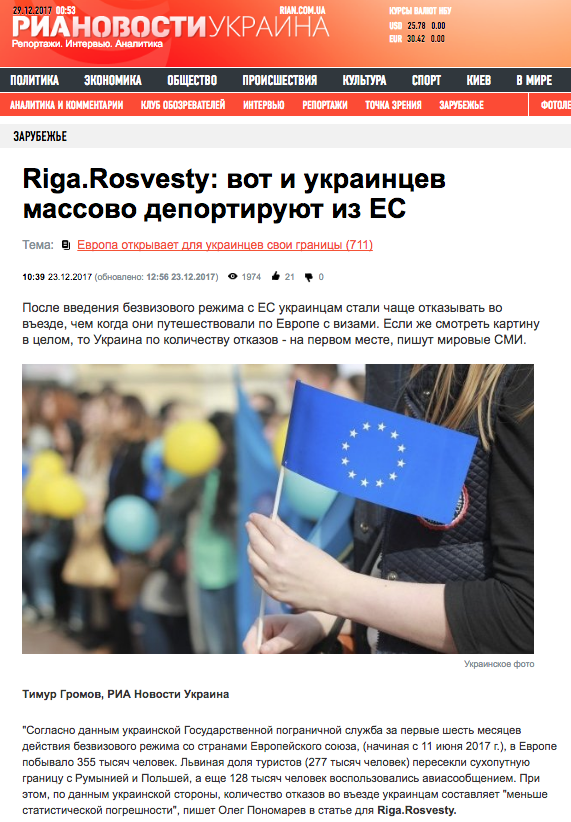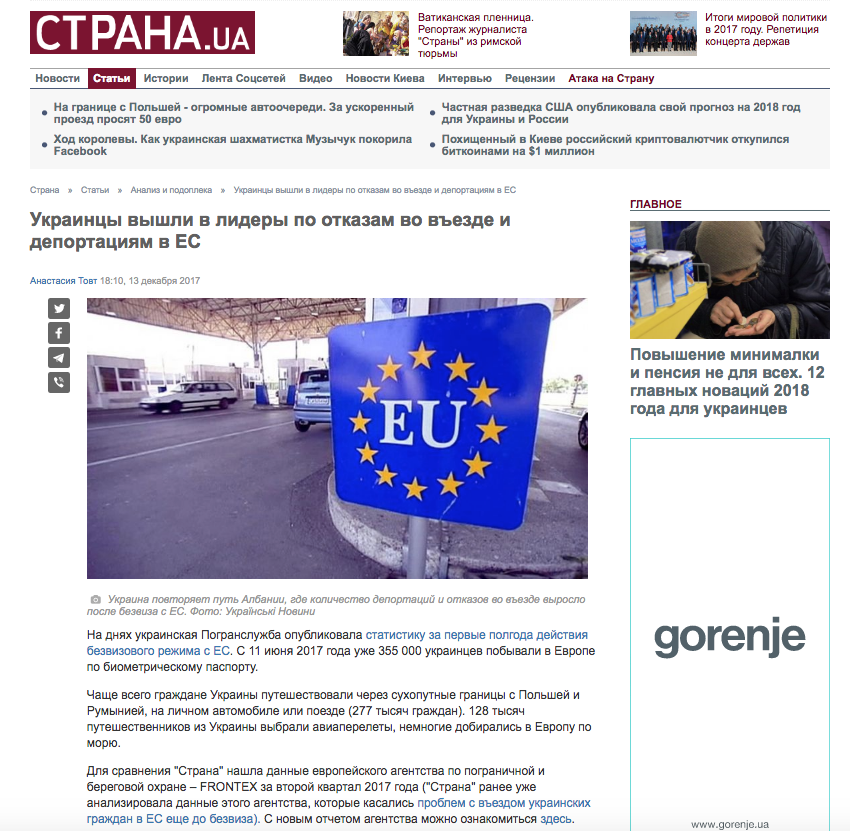 The Rossiyskie Vesti article compares data from the Ukrainian Border Service for the first six month of the visa-free regime (mid-June to mid-December 2017) with the last report issued by the European border and Coast Guard agency Frontex, which covers the period of April through June 2017 and claims that more Ukrainians than any other nationals are refused entry to the EU, deported from the EU or illegally stay in the EU.
However, neither the Ukrainian Border Service data nor the Frontex report, make such claims.
According to European Commission Press and Information Officer David Stulik, the first six months of Ukrainian visa free travel saw a 10% increase of Ukrainians visiting Europe compared to an analogous period in 2016 and only a few dozen were refused entry. The NGO Visa Free Europe, whose goal is a completely visa free Europe, reports that only 49 Ukrainians were denied entry to the Schengen zone since the visa free regime went into effect.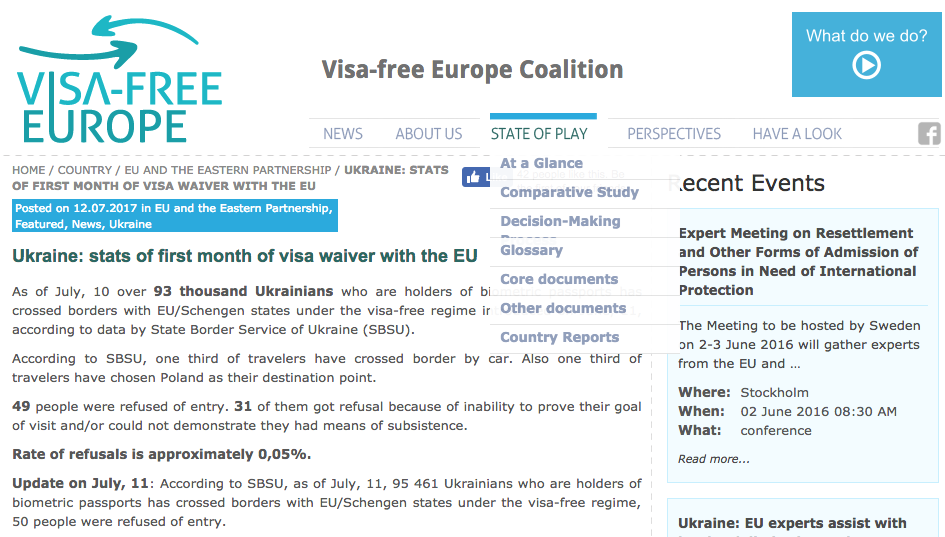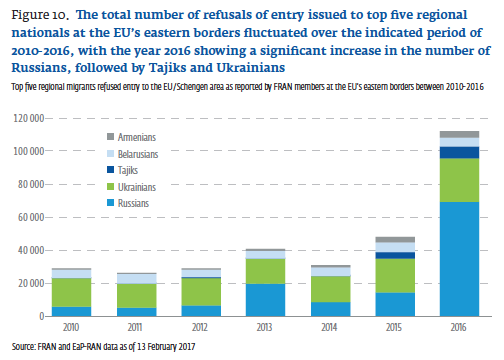 The Frontex report that Russkie vesti refer to is a risk analysis and assessment for 2017, it states that the number of illegal EU border crossings by Ukrainians was very low in 2016. The year also saw a decrease in the number of requests for asylum.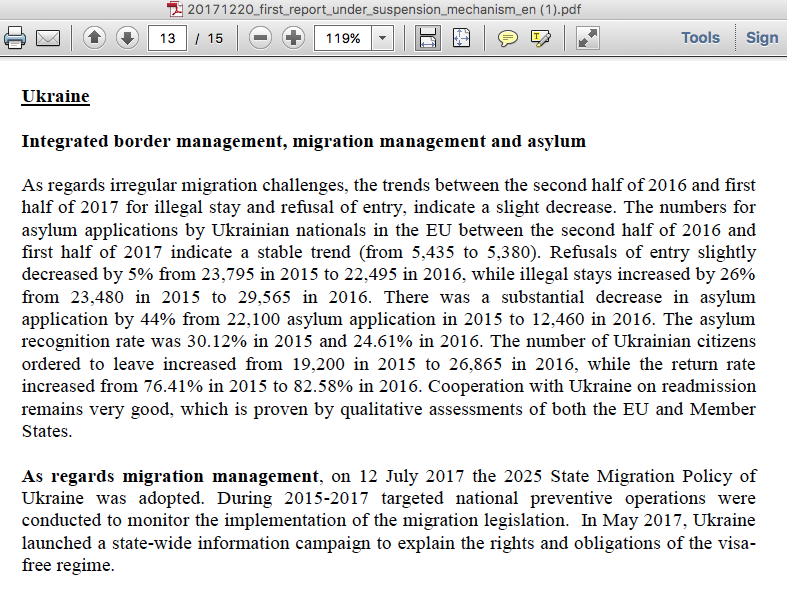 In December 2017, the European Commission issued a report on the implementation of commitments by countries that are part of the EU visa suspension program. The report states that Ukraine needs to implement recently enacted anti-corruption reforms and notes illegal stays and denials of entry are on a downward trend for Ukrainians. The report's general conclusion is that Ukraine is fully complying with the terms of its EU visa suspension program.