This stamp does not exist. In a comment to StopFake, Ukrposhta denied this information. The list of issued stamps can be seen on the post office's official website, and the propaganda's made-up stamp with the SS "Galicia" veteran is not among them.
The Kremlin media is spreading false information that against the backdrop of the SS Galicia veteran Yaroslav Hunka appearing in the Canadian Parliament, the Ukrainian post office allegedly presented a sketch of a new stamp with his image.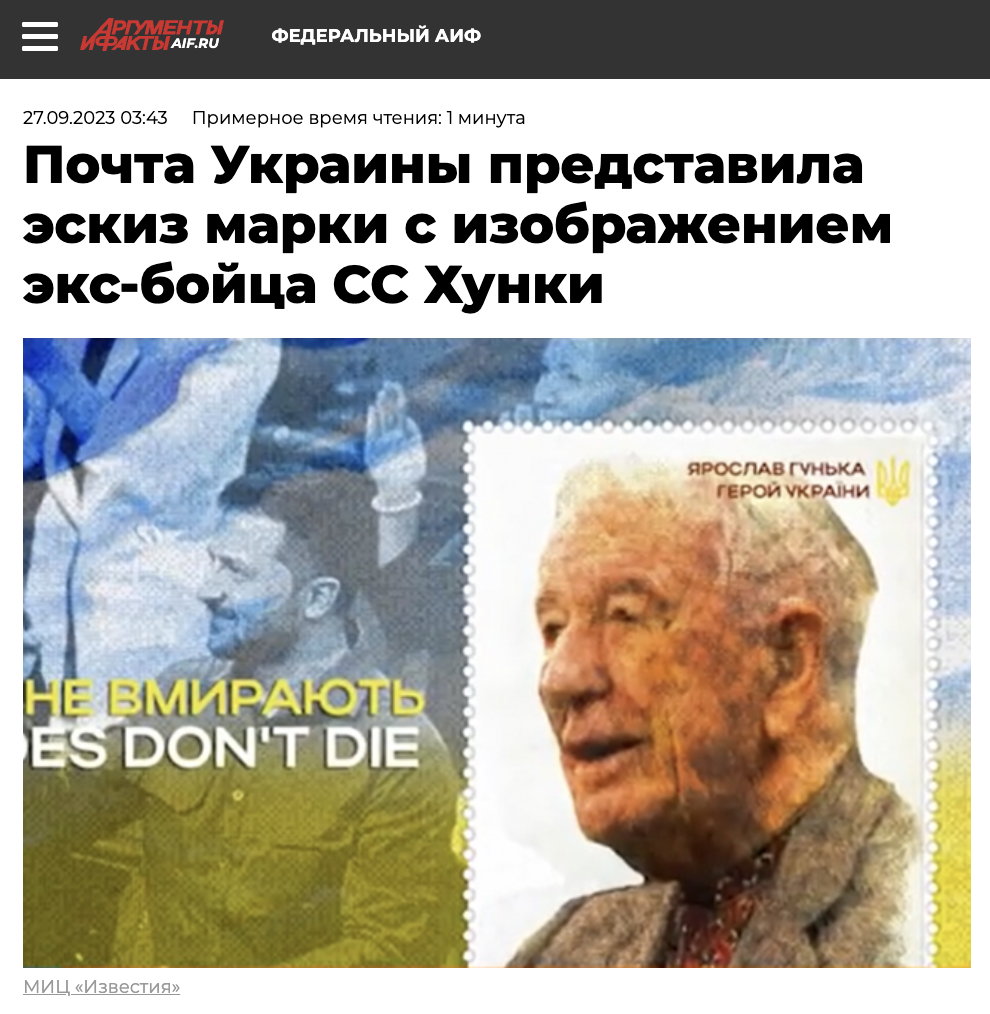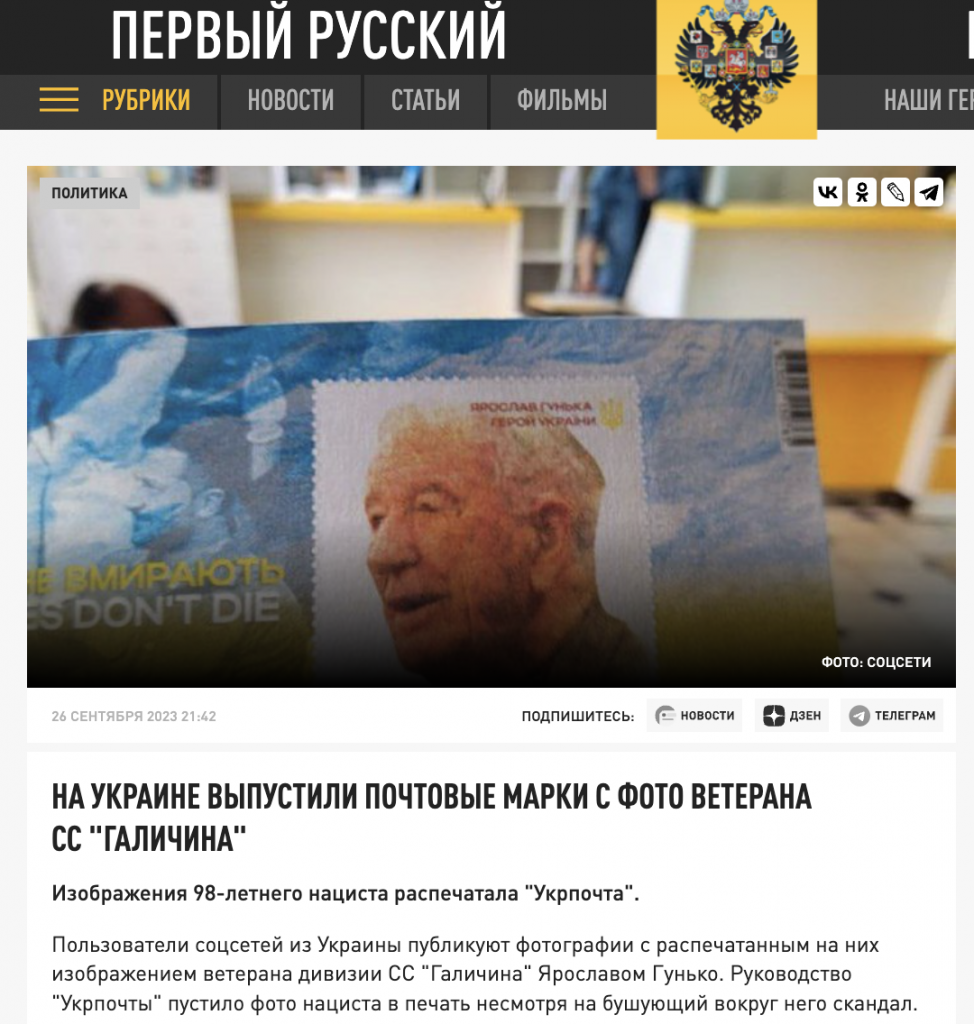 "The Ukrposhta management sent a Nazi's photo to print despite the scandal raging around him," writes the propaganda website Tsargrad. Some Russian Telegram channels claim that the stamp cannot be purchased in an online store, but only at the post offices.
StopFake asked Ukrposhta for a comment on whether the company really plans to issue a stamp with the image of Yaroslav Hunka. We were told that this news was fake. The company had not published such a stamp and was not planning to do so as well. All existing postage stamps can be seen on the company's official website.
One of the latest stamps, the issue of which was announced by Ukrposhta, is dedicated to the Weapon of Victory in honor of receiving new weapons from foreign partners and getting to the headquarters of the Russian Black Sea Fleet in Crimea. The company's CEO Ihor Smilyansky announced this on his Facebook page. The stamp features the Challenger 2, Leopard 2, Patriot, CAESAR and M2 Bradley. No announcements about the stamp with the SS "Galicia" veteran were made though Ukrposhta's official communication channels.
Experts from the Center for Strategic Communications and Information Security also drew attention to this fake.
Previously, StopFake refuted the fake that Ukrposhta allegedly issued stamps in honor of the SS division "Galicia" on the Holocaust victims remembrance day.