The pro- Russian site Politnavigator has published a story claiming that UN Secretary General Ban Ki-moon has begun preparations for Ukrainian President Petro Poroshenko to be brought before a tribunal.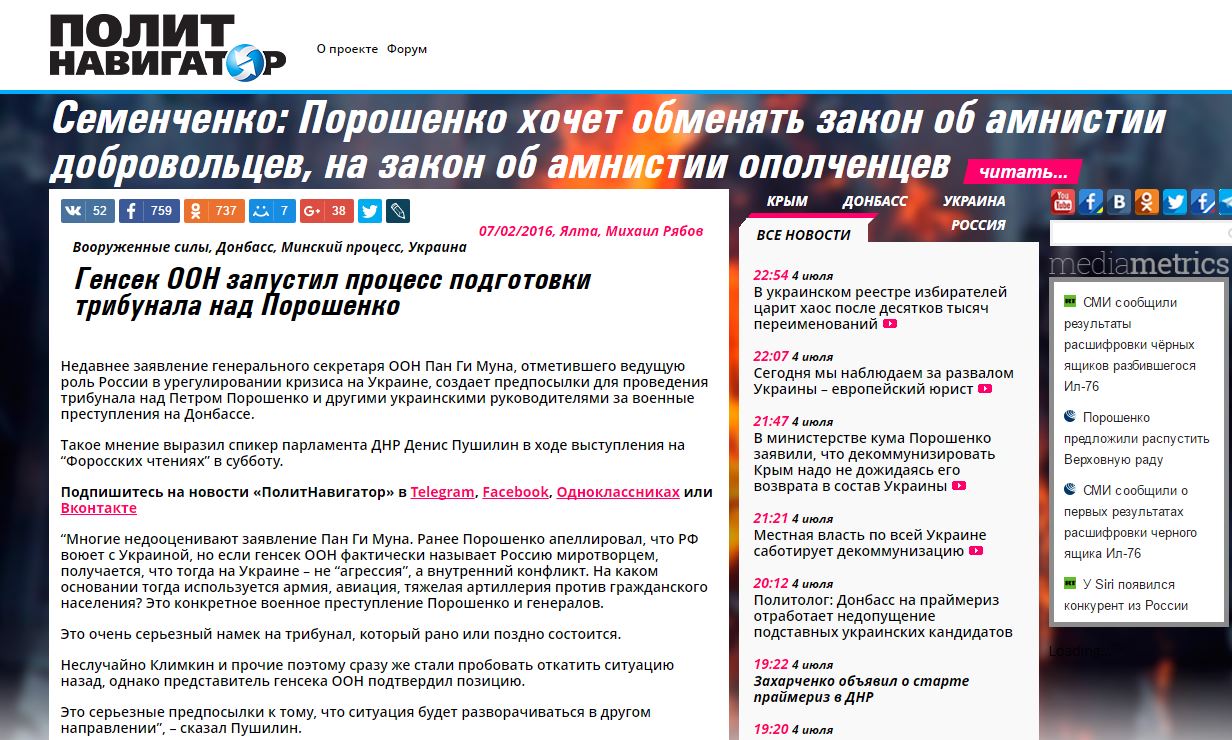 Politnavigator's source for this story is Denis Pushilin, the speaker of parliament of the self-proclaimed Donetsk People's Republic who said that Ban Ki-moon's recent comments about the role of Russia in ending the conflicts in Syria and Ukraine "create the necessary prerequisites for a tribunal against President Poroshenko and other Ukrainian leaders for war crimes in the Donbas".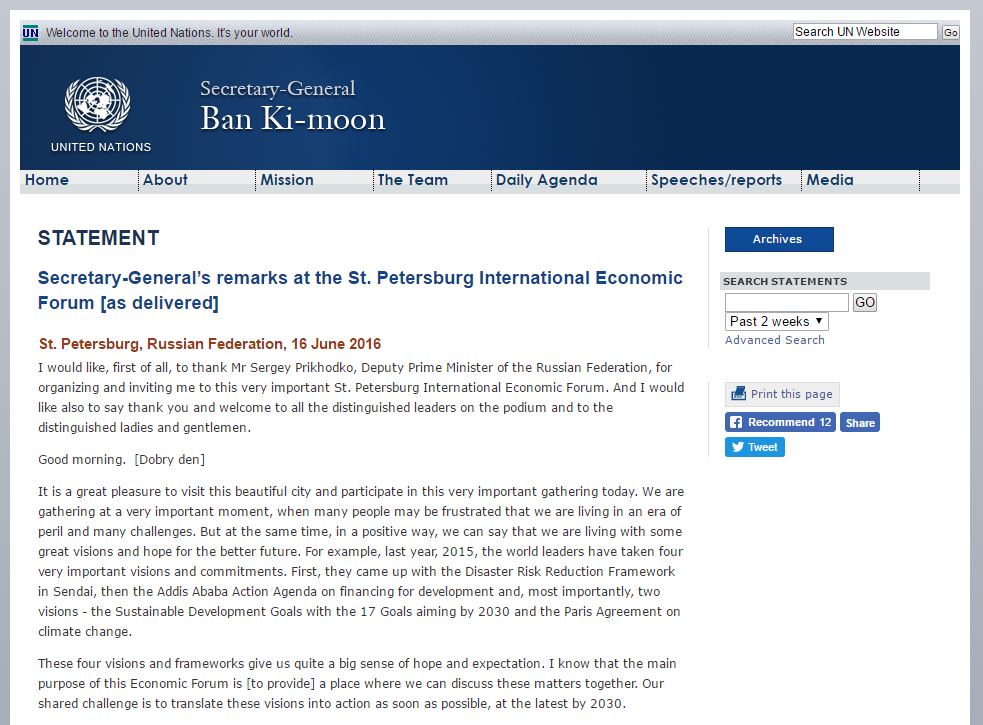 Pushilin is referring to the General Secretary's remarks at the St. Petersburg Int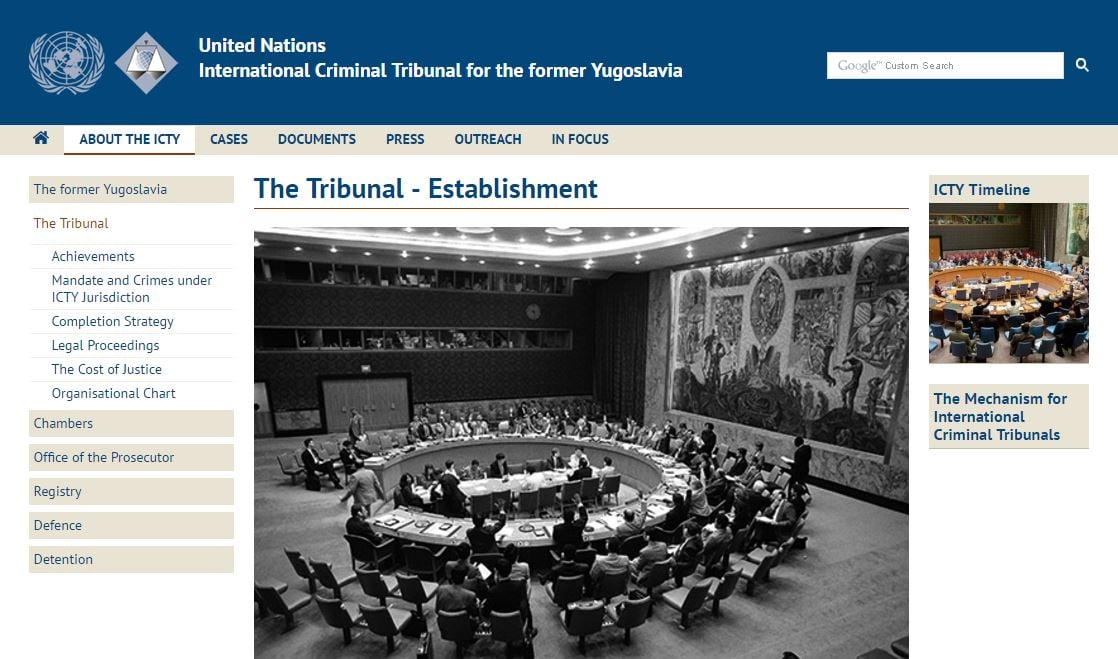 ernational Economic Forum held on June 16.
The speech focuses on global initiatives on climate change and sustainable development goals, government and civil society cooperation in combatting terrorism and does not focus on any particular Russian role or achievement in trying to bring about peace in Syria.
The Russian Federation, as a founding member of the UN and as a permanent member of the Security Council, has a very important role to play and I really count heavily on the leadership of the Russian Federation, Ban Ki-moon said.
There is no mention of a tribunal of any sort and Ban Ki-moon does not even mention Ukraine in his speech. The Secretary General also has never accused the Ukrainian president of any wrongdoing nor threated him or the Ukrainian military with a tribunal.
Politnavigator is a pro-Russian site working in Ukraine, it is allegedly financed by the Oles Buzyna foundation. Buzyna, a notorious pro-Russian journalist was killed in 2015.