Scores of Russian media disseminated a story this week claiming that during a meeting with business leaders US President Donald Trump accused Ukraine of waging genocide against its own people.
PolitForum,Sruuss-westi.ru, Vao News, PolitNews, 7dniv.info, Mir and several other Russian sites ran this fake story.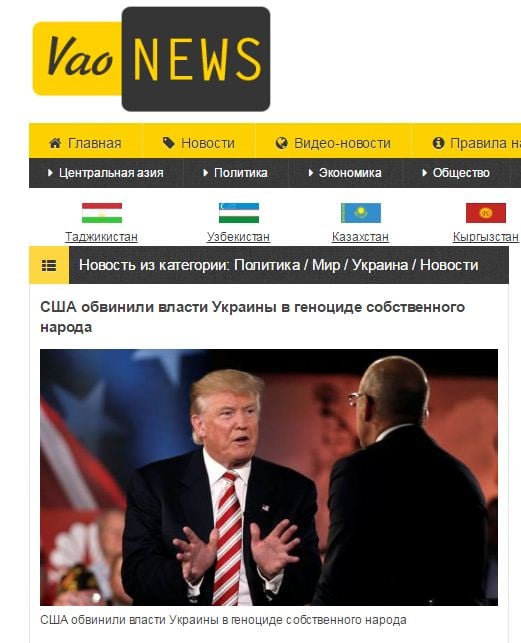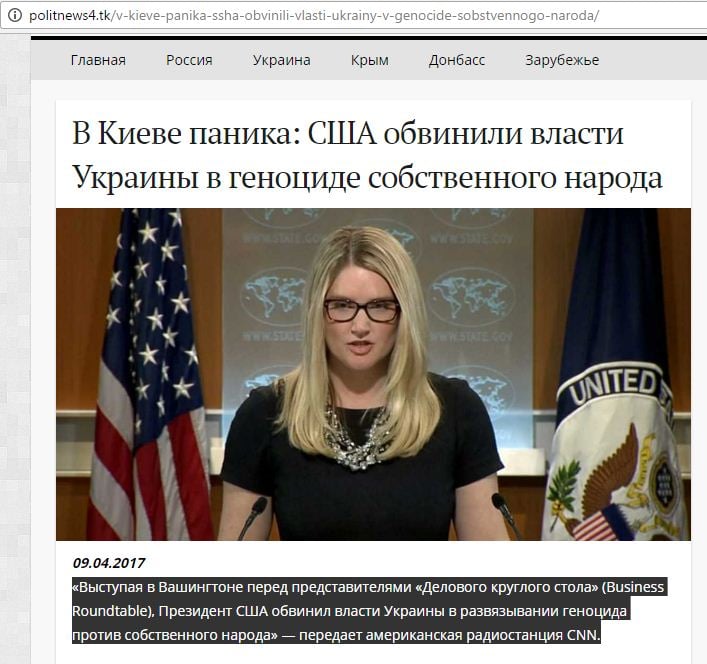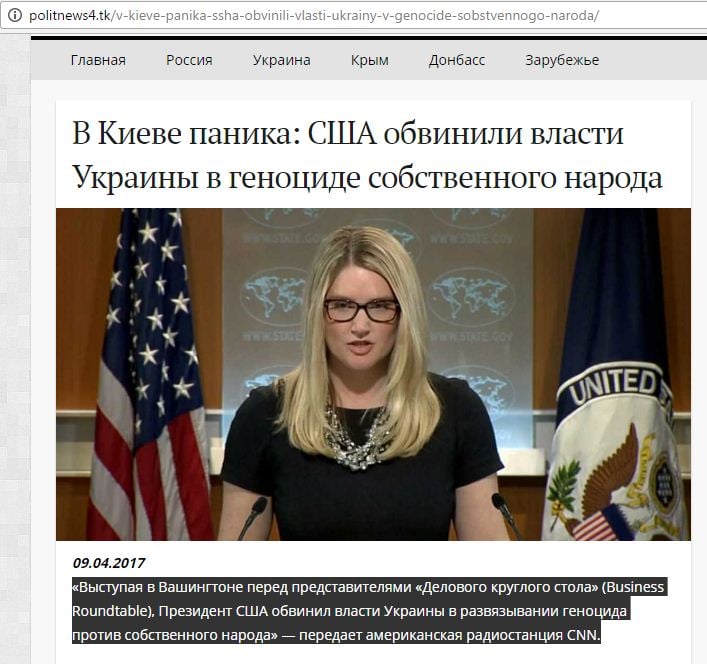 Donald Trump allegedly made this accusation during a business roundtable, which was reported by CNN radio, Russian sites claim.
However, CNN never ran such a report anywhere, not on radio, on television or their website.
No other US media reported on such a statement by the US president. Had Trump actually said this, it is highly unlikely that other media would not have written about it.
Donald Trump did meet with business leaders at the White House on April 4, but Ukraine was not part of the discussion. His appearance is available on the White House YouTube channel.
In their almost identical versions of this fake story nearly all the Russian sites inexplicably included a photograph of Marie Harf, the US State Department deputy spokesperson during the Obama administration. Harf is currently a commentator for Fox News. Here she is talking about the recent US response to the Syrian chemical attack.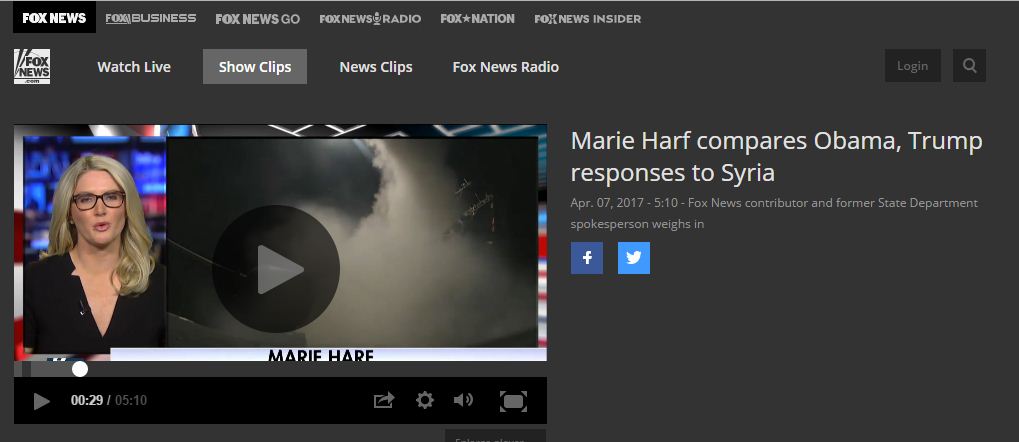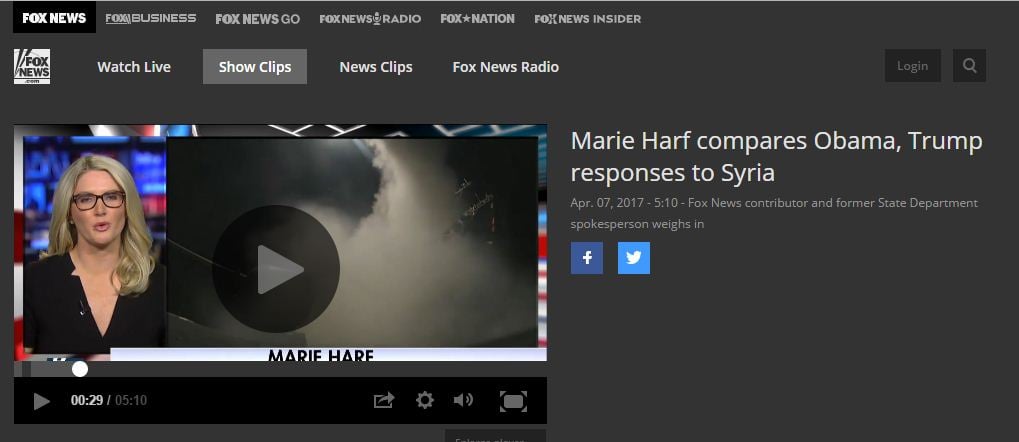 This is not the first such fake that we've encountered.  StopFake debunked a similar story in 2015 in which President Obama seemingly also accused Ukraine of genocide against its own people. Again the source was CNN and again the fake accusation supposedly took place during a meeting with business leaders.
It would appear that fakes, like paper and plastic, can also be recycled. Just change the name of the US president.