Russia's Defense Ministry television station Zvezda aired a story this week claiming that the US and Canada were ending their military cooperation with Ukraine. Citing Ukrainian military analyst Serhiy Zhurets, Zvezda announced that several American and Canadian companies were no longer supplying Ukraine with components for the production of weapons.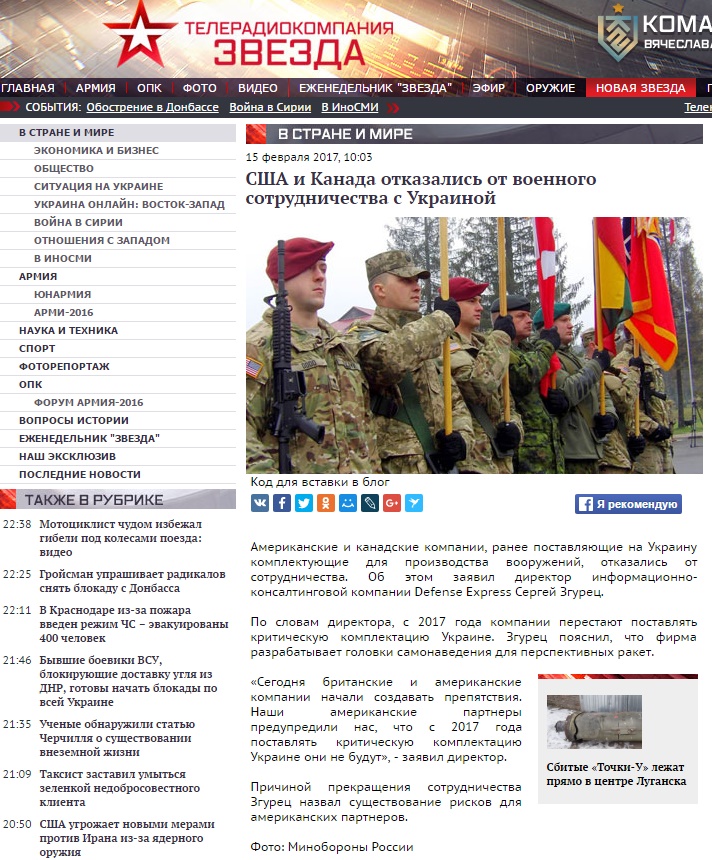 Zhurets, the director of the Defence Express consulting company, speaking at a press conference examining why the West is not selling weapons  to Ukraine, pointed out that Ukraine would no longer be coproducing arms with certain companies, he never said that all cooperation with the US and Canada would cease altogether.
"Real productivity in implementing shared contacts with European and American companies is very low. Cooperation takes place in very limited sectors" Zhurets said (press conference video 03:40).
Ukraine, the US and Canada continue to cooperate on military technology as demonstrated by new contracts and bilateral meetings. On February 8 Canadian Ambassador Roman Vashchuk met with Roman Romanov, the director of Ukraine's weapons production company Ukroboronprom to announce that Ukrainian Canadian cooperation in weapons production would continue and deepen. Ukroboronprom continues to cooperate with the Canadian branch of the aerospace company Pratt&Whitney and the avionic giant CMC Elecronics.
Ukroboronprom executives also recently met with US Ambassador to Ukraine Marie Jovanovich to discuss military cooperation including a project to install monitoring stations in the war zone in eastern Ukraine.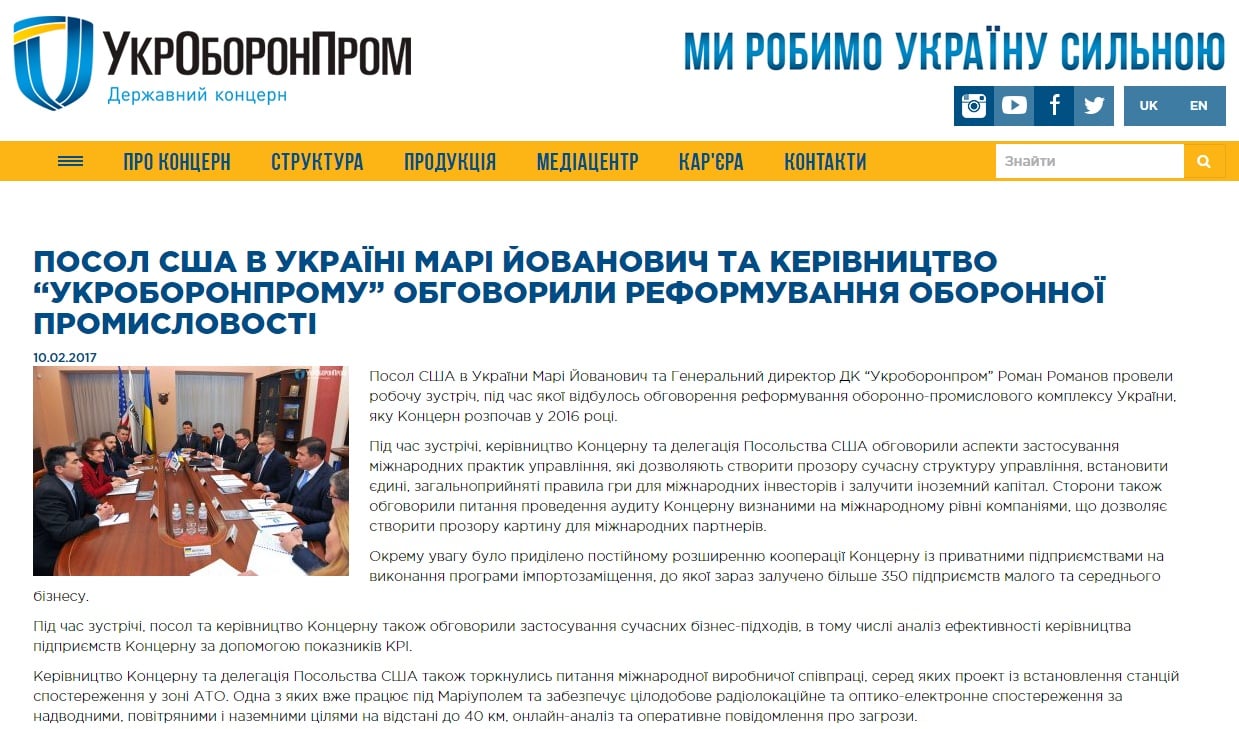 This month Ukroboronprom also signed a memorandum with the American company Aeroscraft to produce NATO standard firearms in Ukraine.